Wear These Foot Massage Slippers To Keep You Awake All Day Long (2020)
Is there anything greater than getting a good foot massage? The answer – NO! Feeling the tension melt away with every knot kneading is one of the purest delight known to man. With the BYRIVER Acupressure Sandals you can now get the feeling of a foot massage every time you take a step thanks to the 41 acupressure points – hello nirvana! These sandals are designed to soothe foot pain and tension that arise from a number of reasons including arthritis and neuropathy. "Just" a tired mother who's on her feet chasing kids all day – it works for that too! Are you someone who suffers from poor circulation to your feet? These sandals would help promote better blood flow too!
Designed to look like your conventional slip-on sandals, you can wear these around the house for an in-home spa feel, or you can wear them out while you run short errands and do double duty – picking up dinner and a foot massage at the same time! It is important to note that these are considered therapy sandals and should not be used longer than 30 minutes at a time.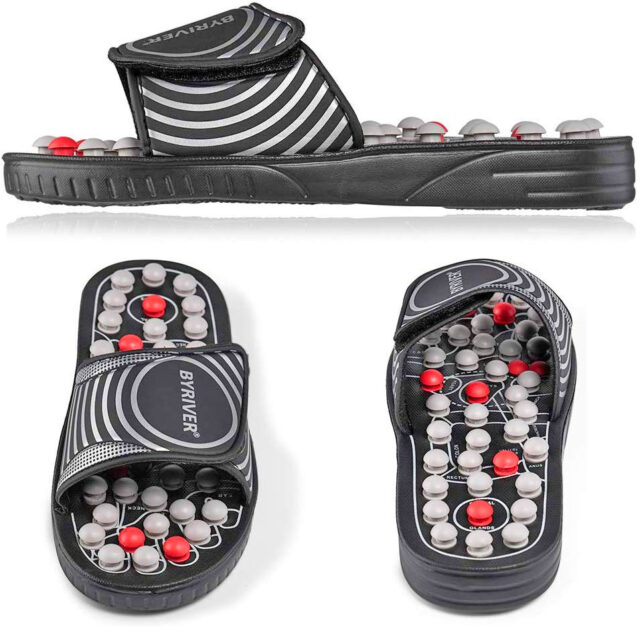 What Options Do These Acupressure Sandals Come In?
These sandals have both men's and women's sizes. And thanks to the Velcro strap design, you can size them to perfectly fit your feet!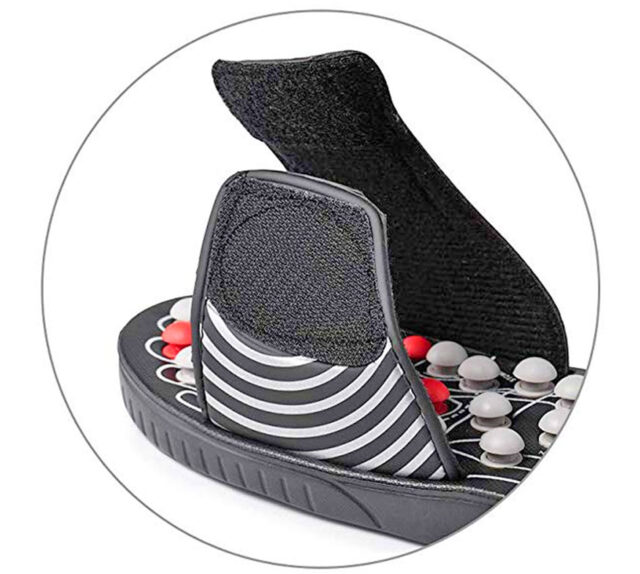 You can select from three color options: Black Spring, Blue Spring, and Jade Spring.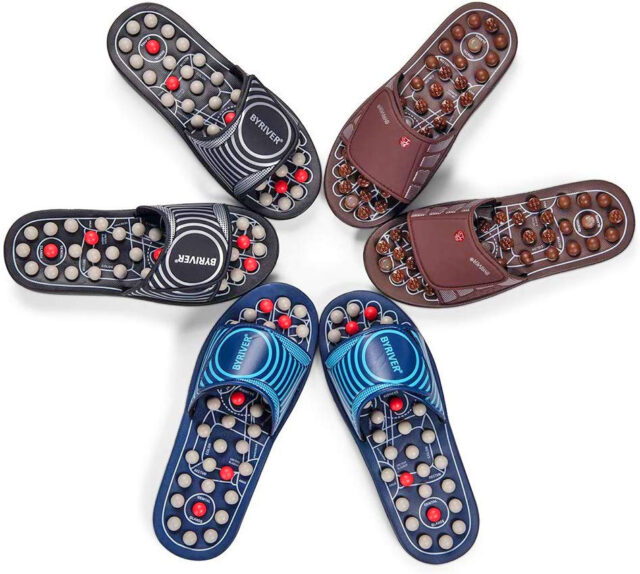 How To Use The Acupressure Sandals
It's really just a simple as putting the sandals on and walking…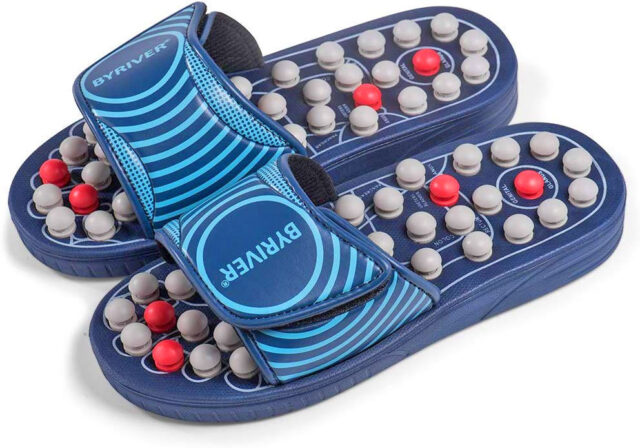 If your feet are particularly tight or sensitive it may be a bit painful the first few times using these sandals. To help ease into them it is suggested that you wear socks and shorten the wearing time until it becomes comfortable.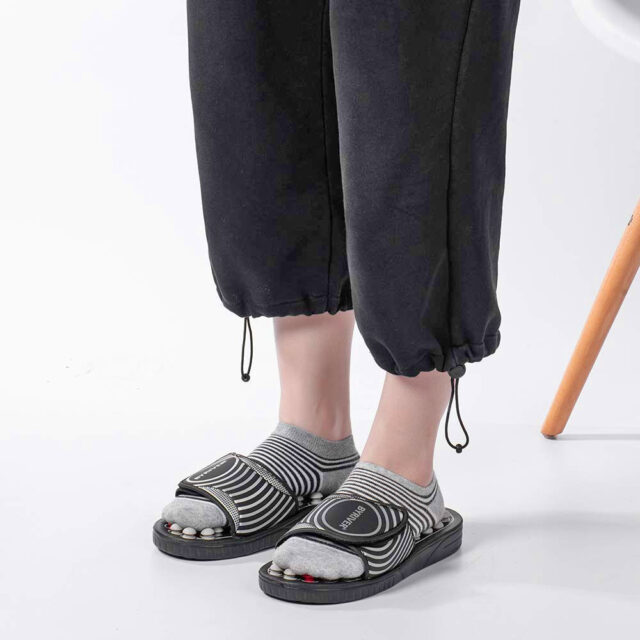 Who Should Use These Acupressure Sandals?
The obvious answer is anyone with foot pain (including plantar fasciitis), but the list doesn't stop there. A lot of pain can be triggered by or relieved through the foot. These sandals are also great to help with headaches, migraines, neck pain, and backaches.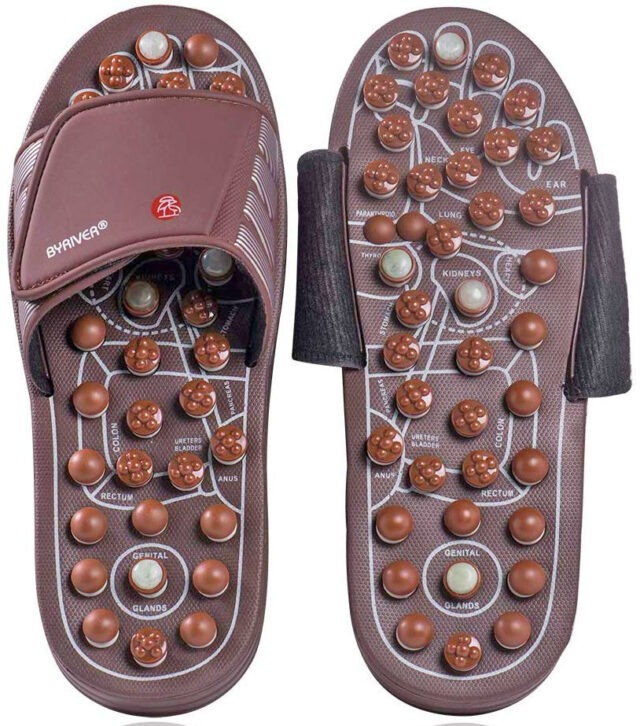 Check out these amazing acupressure messaging sandals in action in the below video!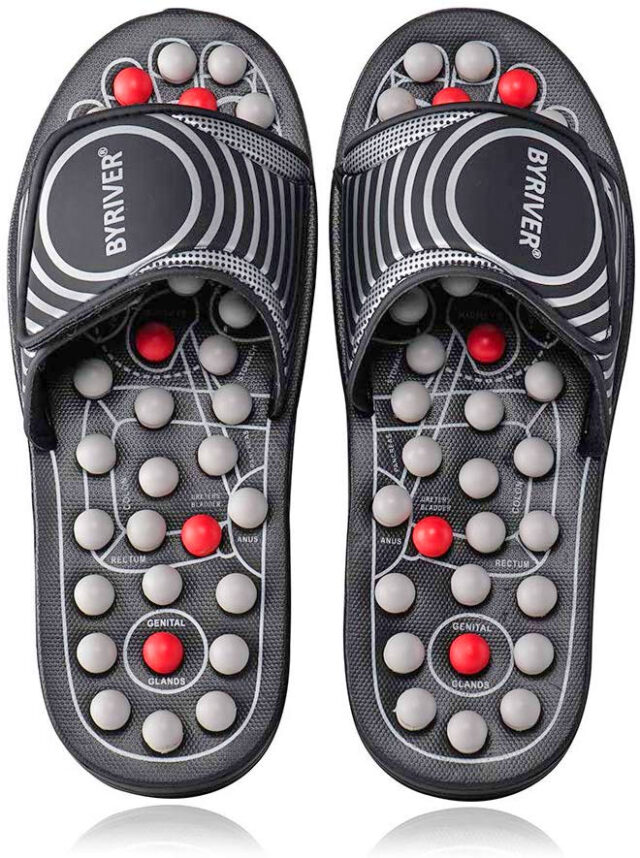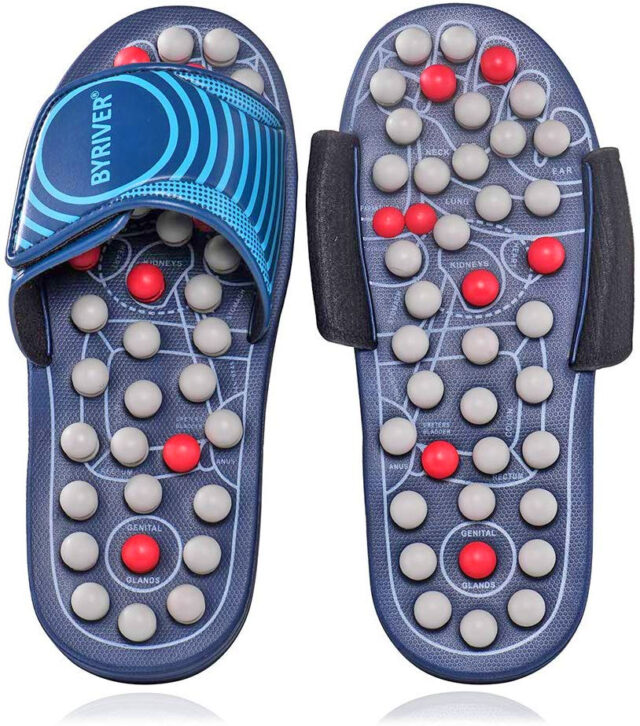 Want more content? Follow us on: