INTERVIEW: Chris Hemsworth's Personal Trainer Doesn't Want You to Spend Hours in the Gym (2020)
Ever thought of how the Thor stays in shape? Well, beside from a quite intense workout and diet plan, Aussie superstar Chris Hemsworth has one other secret up his sleeve, his personal trainer, Luke Zocchi. The Byron Bay boy has become one of the world's most famous fitness coaches, sculpting celebrity bodies and even partnering with Hemsworth and chef/exercise physiologist Dan Churchill to launch fitness app Centr. Despite what you might think, Zocchi isn't an advocate for hours in the gym.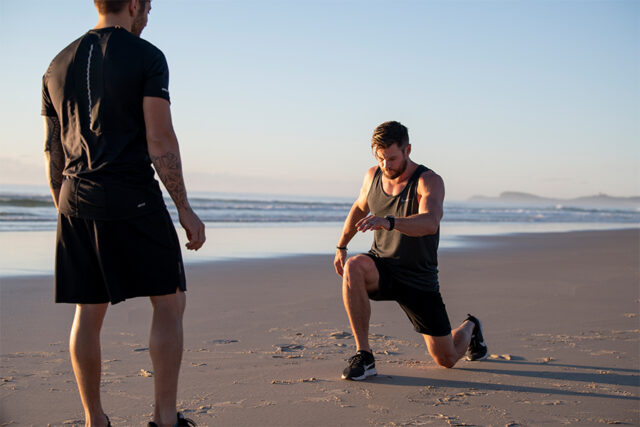 "I always go back to it, but it pays to stay consistent," he tells Man of Many. "You can get an outstanding workout in 20 minutes. You really don't need to exercise for hours on end, and at the same time, you'd be shocked how good you feel after getting a good sweat on, even if it is just 20 minutes worth."
Instead, Zocchi challenges Aussie to take a holistic approach to fitness, which is why the Centr app has meal functionality as well. "If you have a good diet, you can still keep that fitness up. You just punch in your numbers and you'll get a full meal plan and workout," he says. "Your diet is actually the most important, you can lose weight without training so long as you stay in a caloric deficit, you just need to support that with exercise.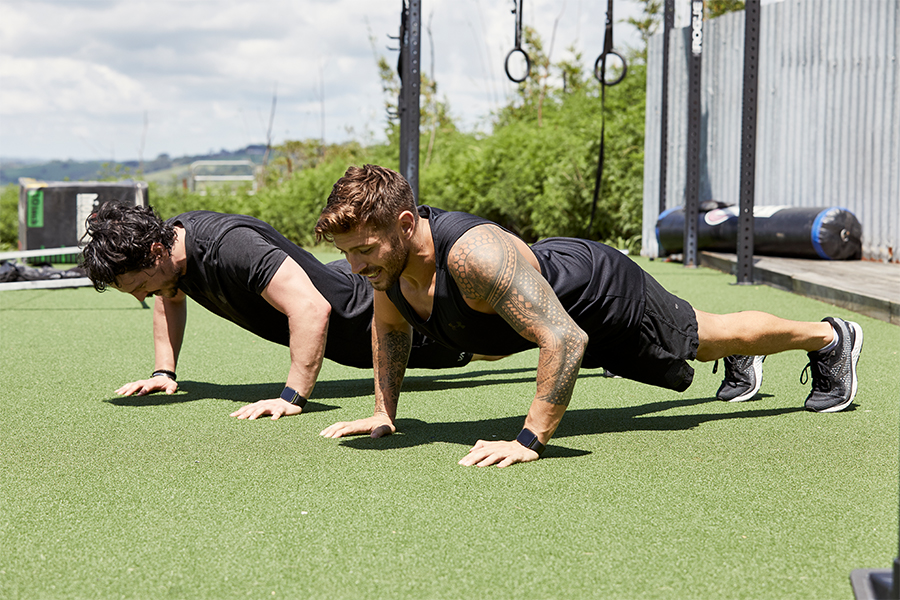 It's been a weird couple of months for Zocchi and the Centr team. When the lockdown took hold and gyms closed, more and more people started to seek advice from fitness apps. It just so happened to coincide with the new Centr Unleashed program.
"It's been crazy, the timing of it," he says. "I programmed and helped write Centr Unleashed before the COVID-19 pandemic took effect. We knew that we would like to come up with a six-week bodyweight program that was designed around fat loss and involved exercises that allowed you to get stronger. It surprisingly fits the current situation because it has those different levels of intermediate, advanced, and beginner and covers all fitness areas. I wrote it, we shot it out in Byron Bay and it has come out right when gyms are closed, so it's really crazy."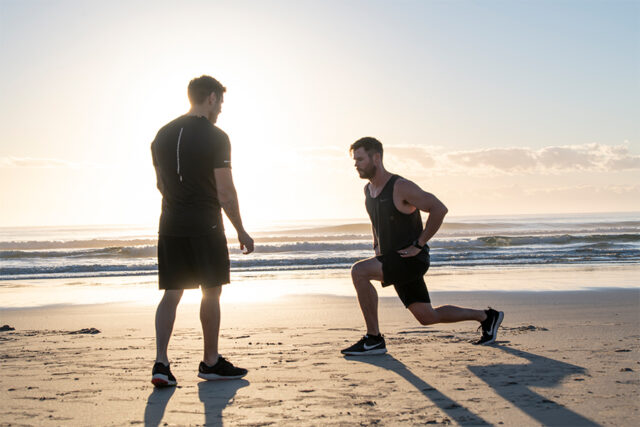 Now, Zocchi and Tourism Australia are giving you an opportunity to get into the Centr Unleashed program before it hits the app on May 18. Today at 8am AEST, Chris Hemsworth's personal trainer, along with Dan Churchill will take you through an exclusive workout live from Byron Bay and New York.
"We're actually going to be doing the full Centr Unleashed workout as well," Zocchi says. "It's not easy either, particularly when you've got to talk, you kind of gas on. That's why I'm happy Dan is doing it with me. It's a full lower-body session that is all bodyweight and core. You'll be surprised how much you sweat."
The workout is part of Tourism Australia's new Live from Aus program, which aims to encourage people for life and travel after lockdown. For Zocchi, it was the perfect opportunity to spruik Australia. "I've travelled so much and been around the world," he says. "I know it may sound cliche but Australia is still such an amazing place for me. Even now, being in lockdown I feel so grateful to call this place home."
As for whether Luke's famous friends might make an appearance, is anyone's guess. "I was actually at Chris' house last night, training, and I should have asked him!" he jokes. You can check out the new Centre Unleashed program through the Tourism Australia website. 
Want more content? Follow us on: