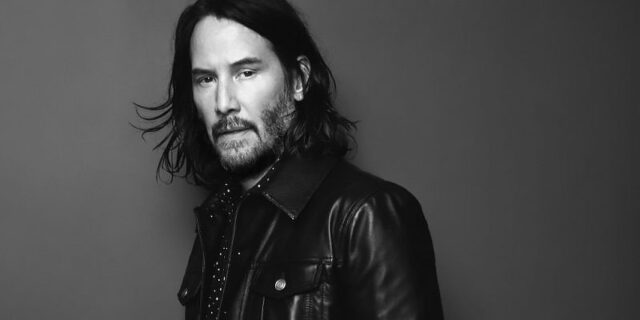 Long hair nowadays is not only seen to be suited for the ladies, but would also turn heads if men has a full head of trailing tresses as well. If you are already tempted to go for the change, the best place for inspiration would obviously be looking at today's hottest celebrities that have long hair. It doesn't matter whether you are just starting to grow your hair out or already have long hair, have a look at how these A-list celebrities rock their long hair.
? Shopping Guide!
Long hair for men is one of those male celebrities with long hair in 2023 trends that never seems to fade. Here is your shortcut of how to maintain the handsome vibe without looking messy. You probably didn't know these hair gadgets existed before, and they will improve your life!
'… it's sturdy enough to keep my really thin hair in place and it doesn't slide out like the others. I'm in love with them.' – ? See More Reviews On Amazon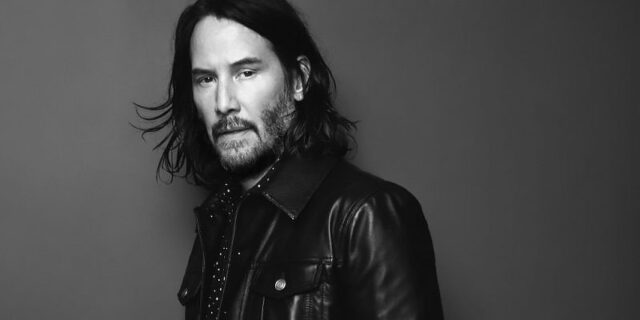 Jason Momoa
Aquaman himself is one of the hottest Hollywood stars rocking a long hair style. The hunk from Hawaii embraces his curls with a natural untidy look. Recently he also bleached his ends to have a blonde and edgy look as well.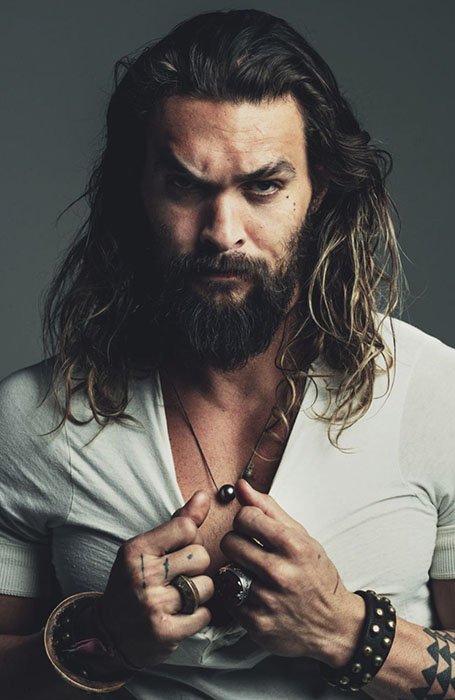 Keanu Reeves
Although Reeves has had long and short hairstyles throughout his long career, he is probably best known for playing the character John Wick which has long hair. His style requires low-maintenance for guys who have natural straight hair.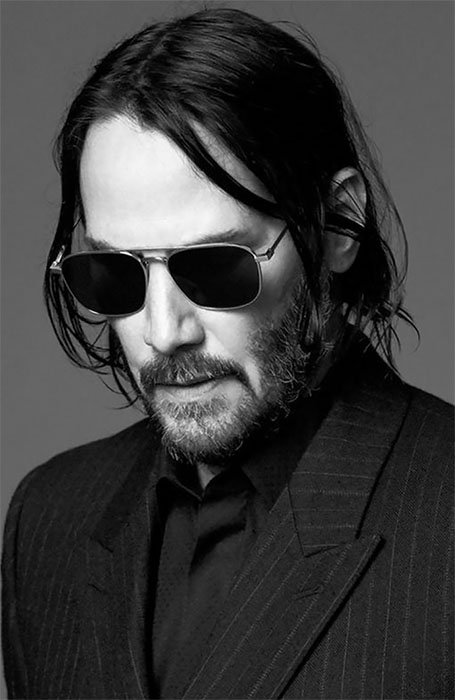 Chris Hemsworth
Because of his role as the God of Thunder, people have grown very fond of blonde long hair. When he is not on screen, he likes to keep his style simple and has a shoulder-length cut and a middle parting. Celebrities with long blonde hair usually have them handing loose and would gel it backwards for formal occasions.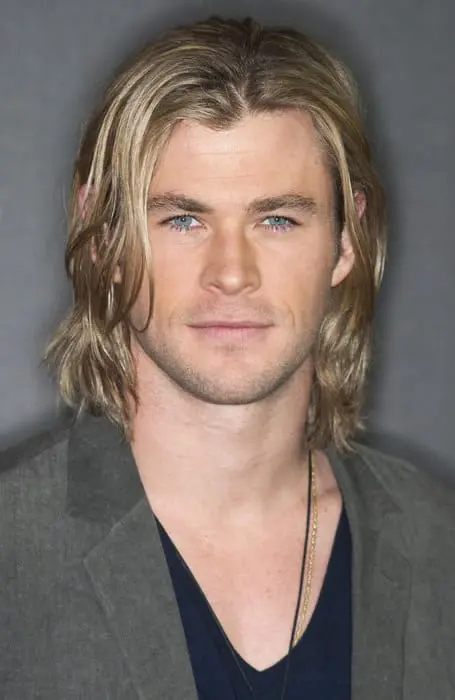 Kit Harrington
The Game of Thrones actor was not allowed to cut his hair during shooting with HBO, that is why you know his bouncy curls are a big deal. Having a rising popularity after he first appeared as Jon Snow in 2011, the global audience's affection for his hair rose with no decline. It didn't matter whether they were just hanging loose or when he had his man bun, it was realized by everyone that Harrington has unlocked the secret to handling thick curls.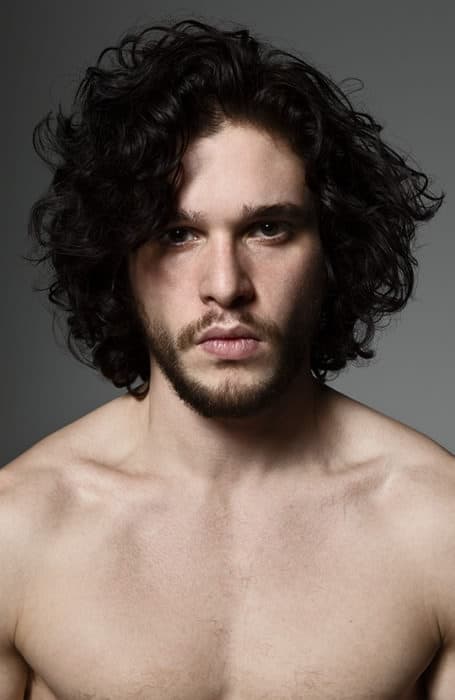 Brad Pitt
He has been inspirational to all men around the globe to follow whatever style he has. Despite him being able to pull off any look, it is probably recognised that he is best known for his long hairstyle. His blonde wavy hair that was shoulder length when he played the role Achilles is a look for all men to learn from.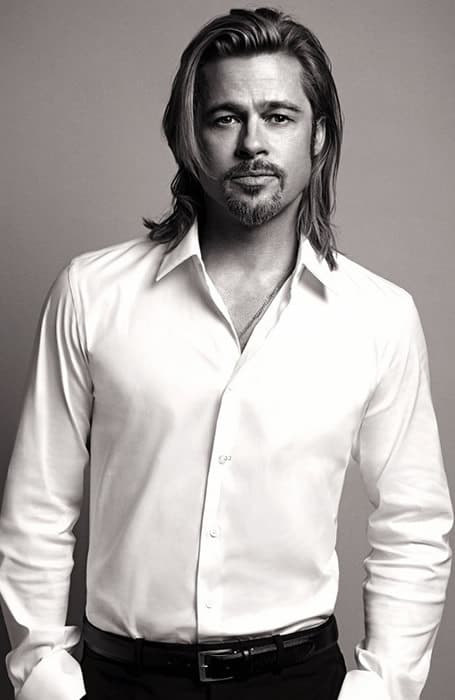 All the content (images and text) of this post are property of lastminutestylist.com I spent a lot of time researching and editing, please respect my effort! Kindly refrain from plagiarizing the content of this blog.
????? More Men Celebrity Hairstyles Ideas To Reference
Orlando Bloom
Although he is not rocking a long hairstyle now, we still have to acknowledge that he looked great when he had long hair. His hair looked effortless, which seemed to be an impossible task for many people. When he had trouble with his hair, a low bun was his solution and he was then known for having Hollywood's OG curly man bun.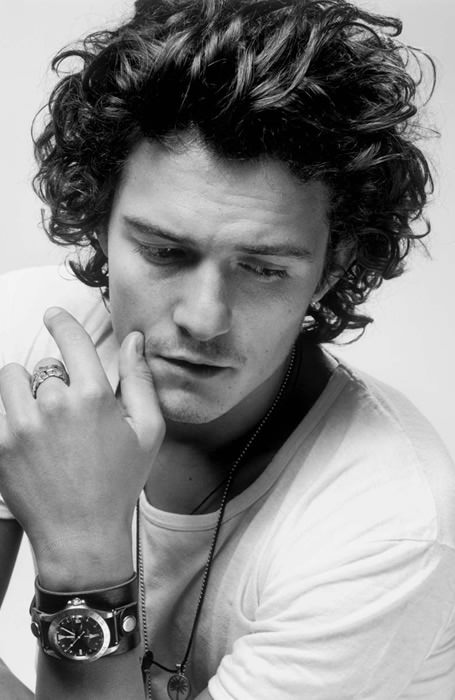 Russell Brand
He is best recognised for his sexual jokes and being the strange actor with fine hair. His back combed look could be a bit too bold for people to follow, but his edgy waves makes this list. His signature messy style with his sort of confidence is the best example of bed hair chic.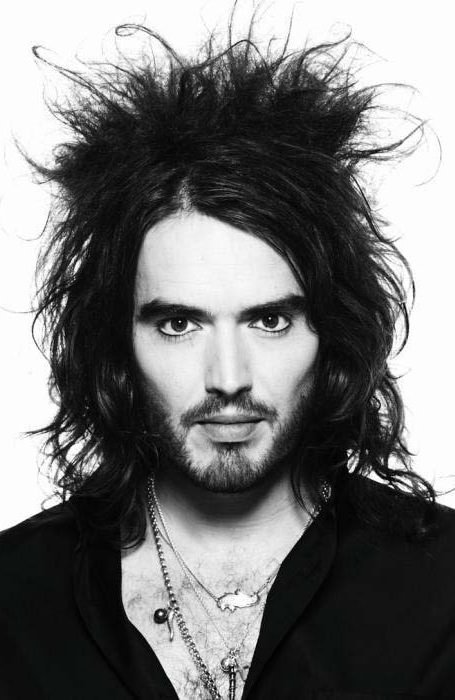 Tom Cruise
One of his most iconic styles has to be his tidy manicured lengthy bob. It is the kind of hair everyone dreams of. While he has natural thick hair, a fine conditioner and a textured cut is the secret to keeping Cruise's hair good looking and effortlessly styled for the year.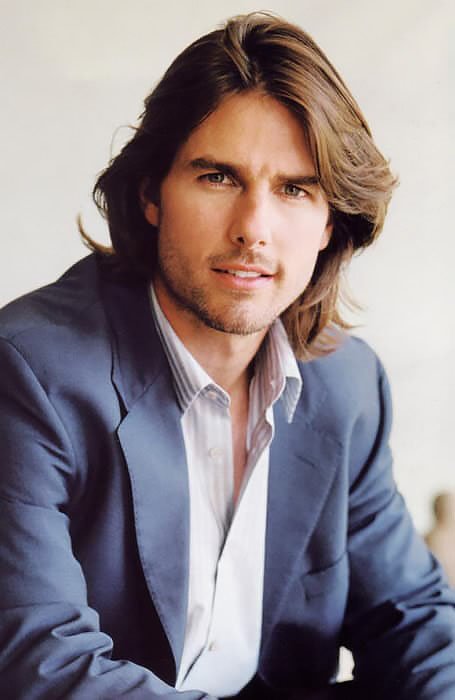 Harry Styles
When you talk about teenage girls' dreams, Harry Styles would definitely make the cut. When he started his solo career after the boyband era, his hair became a signature icon of him. He had natural curly hair and grew them out into a rock-star length.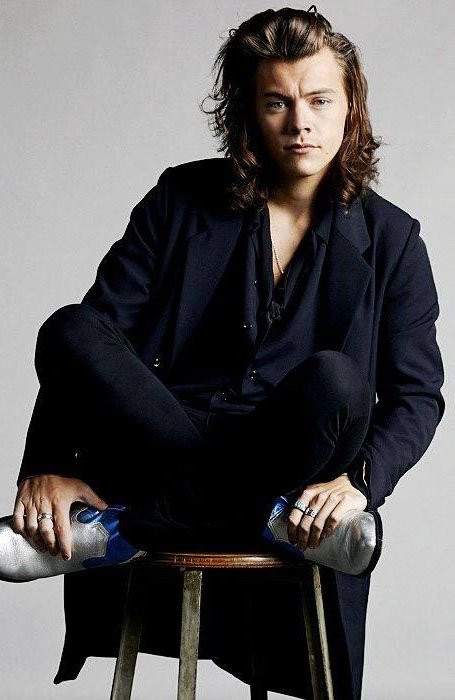 Jeff Bridges
If you ever wondered if you should grow out your hair, don't worry. Jeff Bridges grew out his hair with a glamorous silvery colour and rocks the look. If you have healthy hair at his age and want to keep a unique and fashionable hairstyle, then you should really try this out!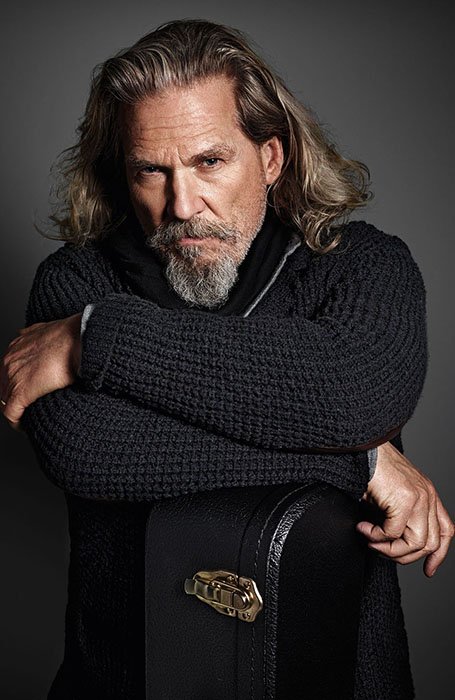 All the content (images and text) of this post are property of
lastminutestylist.com
I spent a lot of time researching and editing, please respect my effort! Kindly refrain from plagiarizing the content of this blog.
Jared Leto
Jared Leto is known for his long hair and beards, also the quality of his hair that has everyone desperate to know how he maintained it. This length allows him to wear it in different styles and made it a unique style. Men can also rock lengthy hair!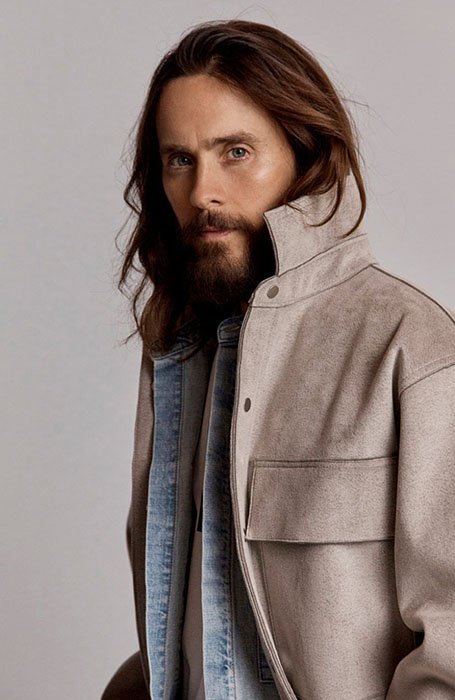 Austin Butler
The versatility of Austin Butler is surprising! Changing a hairstyle can change your vibe too, he has gone from adorable to divine. Rather than the usual refined look that all celebrities have, he went for a long blonde bob hairstyle that makes him stand out from the crowd.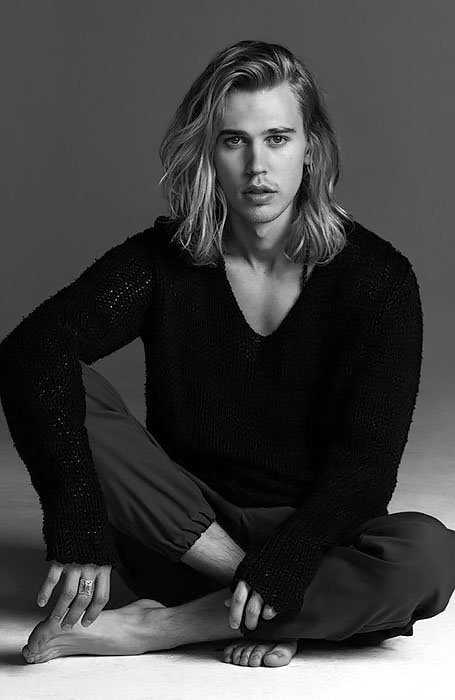 Brock O'Hurn
Brock O'Hurn (also known as the king of man buns) brought a wave of long hairstyles to the world, with just a video of him tying his hair in a bun and letting it go. His hair volume made everyone envy and no one can deny the fact that this hairstyle looked incredible on him.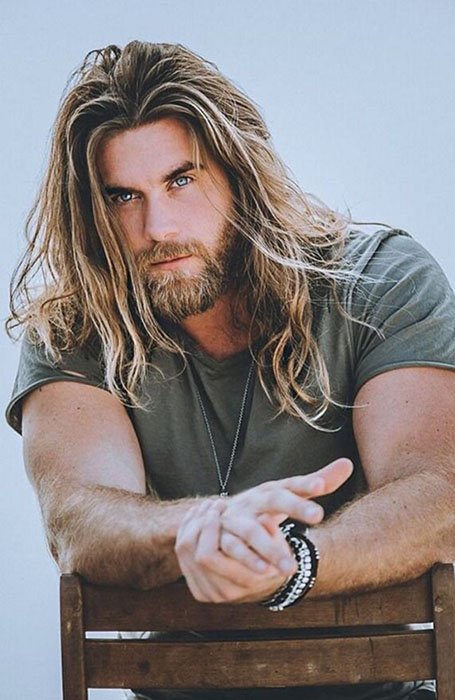 Johnny Depp
When we talk about celebrities with long hair, Johnny Depp must be one of the first ones to ring a bell. Though he has switched up his style for quite a lot of times, he still maintained a lengthy hairstyle that makes him iconic. Styles include shoulder-length cut and chin-length messy bob, either way, he rocked it!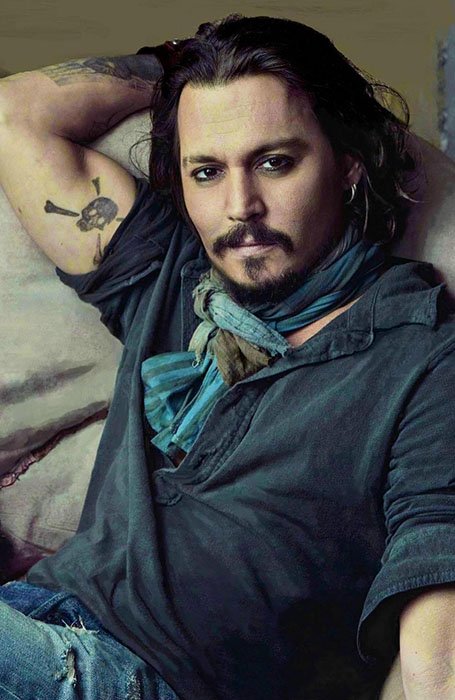 Christian Bale
Christian Bale has a layered lengthy hair, with natural wave that made his hair look more volumed. His style is well-defined and reminds people of a gentleman.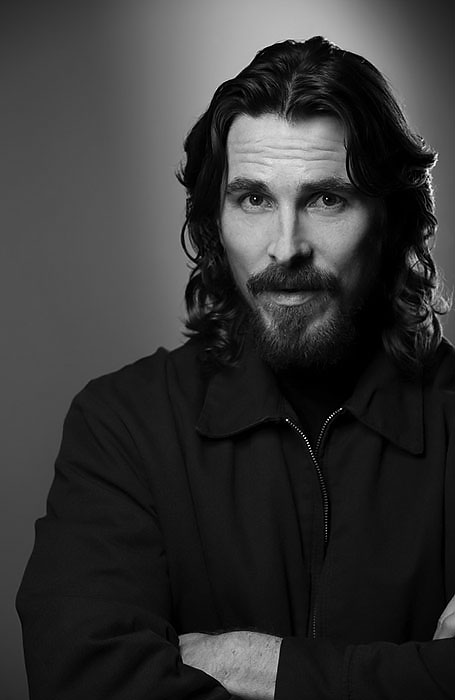 All the content (images and text) of this post are property of lastminutestylist.com I spent a lot of time researching and editing, please respect my effort! Kindly refrain from plagiarizing the content of this blog.
??? Read Next ???
Access free resource library ==> Click Here!
Keeping up with men's fashion trends ==> Get Inspired!
New women's body, beauty & fashion ideas ==> Get Inspired!
Learn how to decide men's haircut base on face shapes ==> Get Inspired!
Copy these celebrity hairstyles ==> Explore!
Copy these easy party hairstyles for lazy girls ==> Read Now!
Meaningful portrait tattoos for courage and strength! ==> Get Inspired!
Worst health suggestions that are just dead wrong ==> Read Now!
Christmas nails idea best for the holiday! ==> Get Inspired!