Who Is Josh Whitehouse? Where Has He Been All Our Lives? (2020)
This blog is updated in 2020.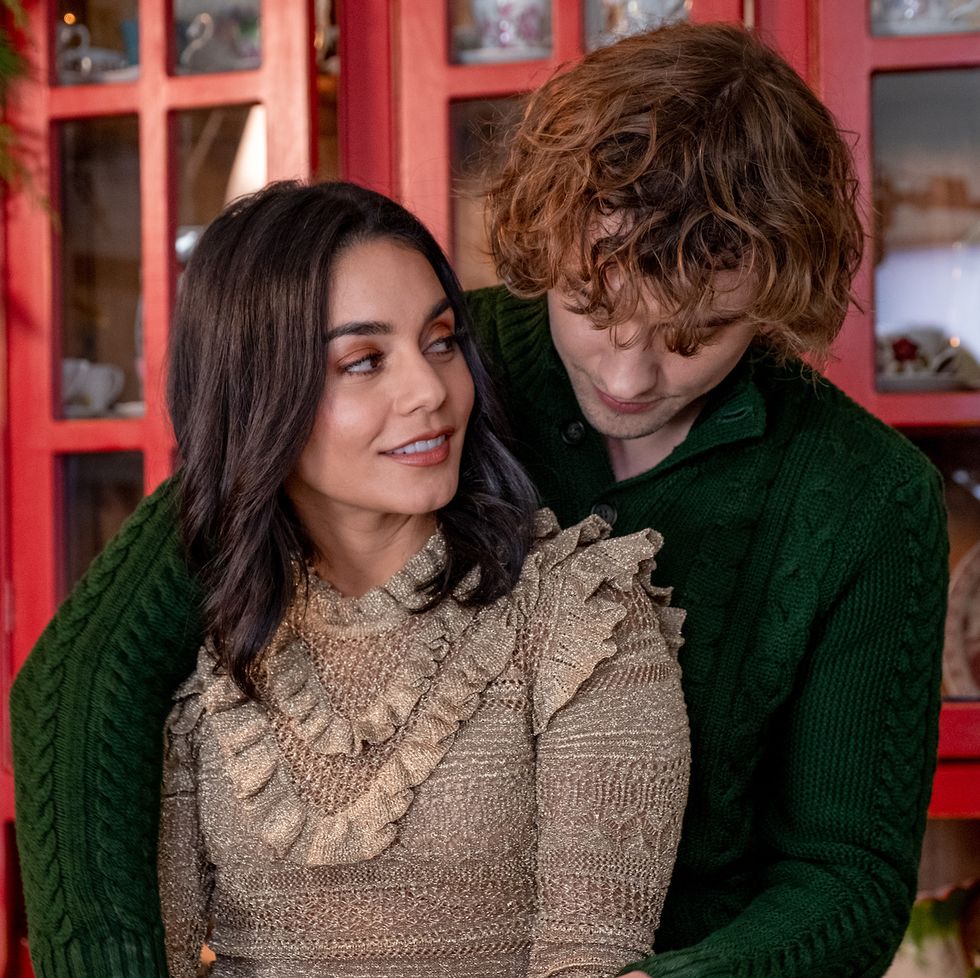 Fourteenth-century knight Sir Cole Christopher Frederick Lyons of Norwich (Josh Whitehouse) won over high school science teacher Brooke's (Vanessa Hudgens) heart with his charming appearance and chivalry in The Knight Before Christmas. It probably got even better when he showed off his bod. Still, he's definitely a weird dude and an unrealistic character. The actor playing him, on the other hand, is very real—and so is that accent.
Josh Whitehouse is a 29-year-old British actor and musician who's been in the business for more than a decade, but why are we only hearing about him now?! Here's everything you need to know about the golden-haired heartthrob.
1. He's actually a great musician!
The boy can S-I-N-G! If you didn't know already, Josh sang and played guitar for an original song called "Before Christmas" for the Knight Before Christmas soundtrack. He's also in an indie folk band called More Like Trees, which he started with his brother Matt.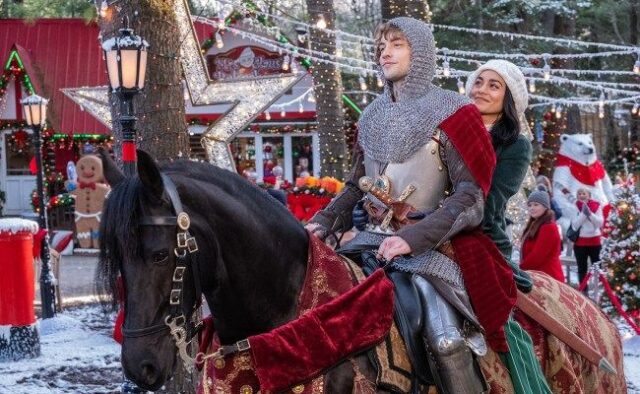 2. He started out as a reality star.
Josh first started in the entertainment world through the second season of British reality show Living on the Edge. The show portrays the lives of teenagers living in Cheshire, and of course it's filled with lots of drama and messy relationships. But even then, Josh was already trying start his own music career off the ground, by performing gigs for UK radio network XFM (now Radio X).
3. He is also a model.
With those good looks? I mean, how could he not be? He was actually the face of Burberry's 2016 fragrance Mr. Burberry.
4. He's best known for his role in BBC's Poldark.
Josh starred as an aristocrat and Royal Army soldier named Lieutenant Hugh Armitage in the British period drama, a character in which the leading lady, Demelza Poldark (Eleanor Tomlinson), was obsessed. He appeared in a total of 10 episodes in the third and fourth seasons of the show.
5. He was cast as the lead for the discontinued Game of Thrones prequel.
As Deadline reported last year, the actor was set to play the lead role alongside Naomi Watts in the untitled Game of Thrones prequel that never happened. He shot the pilot and everything, but disappointingly, we won't be seeing Josh in the GoT universe anytime soon. That is, unless they recast him in House of the Dragon or whatever future spin-offs come. Who knows?
6. He was also supposed to be in that Valley Girl remake with Logan Paul.
Whether the remake of the 1983 cult classic is going to premiere is still a question. Last we heard, Deadline reported that production studio MGM decided to delay the release date in favor of Anne Hathaway and Rebel Wilson's The Hustle. Josh was cast in the lead role of a Hollywood punk rocker named Randy. Other stars in the cast, aside from infamous YouTuber Logan Paul, were Jessica Rothe, Chloe Bennet, Peyton List, and Ashleigh Murray.
7. He's going to be the leading man in the upcoming film The Happy Worker.
Although his previous leading-man projects—aside from The Knight Before Christmas—may not have panned out, Josh will certainly be in the spotlight with David Lynch–produced The Happy Worker. According to Deadline, the film follows his character, a "reluctant hero" named Joe who lives in a utopian community.
8. He seems to be single.
We don't see any photos of an S.O. anywhere on his feed, except back in 2018. So the jury's still out on this one, but it looks like this man is available.
So, at the risk of sounding thirsty, all I have to say is, um…Josh, call me!