Some claimed that activated charcoal drink is the top health drink during the quarantine. Therefore, many (including celebrities) are making activated charcoal with lemon juice. Today, we will be revealing the truth of this claimed top health drink during the quarantine. Kim Kardashian is the celebrity to rave about drinking charcoal recently: The
KUWTK
star recently reported on her app that she regularly has charcoal lemonade stocked in her fridge. "I'm not super into the whole 'juicing' craze," she says. "But Pressed Juicery's fresh drinks taste good and make the perfect snack." Kim specifically digs
the brand's charcoal lemonade
. "I swear, when I drink it, I feel cleansed and energized throughout the day," she says. Going through the reviews of those who tried Kim Kardashian's activated charcoal beverage, it seems like the major complaint is about
how to
get lemon juice from the lemon. J
uicing lemons is harder than it looks. No one believes for a second that Kourtney or Kim juices her own lemons. It's just not realistic!
Instead of using the traditional gadget, you might want to pay just a few more dollars to buy this instead if you are serious about starting the beverage routine.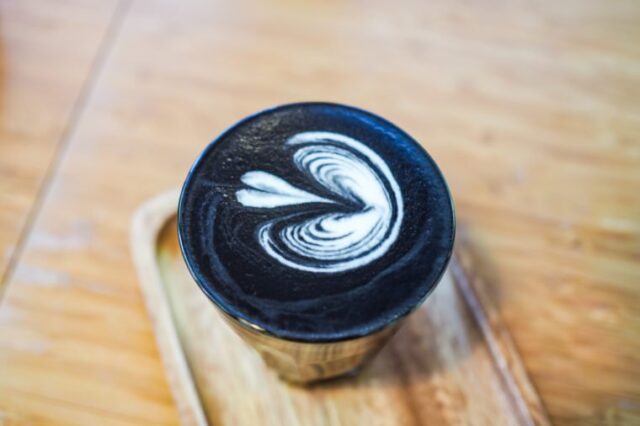 In case you are unfamiliar with activated charcoal drinks, charcoal in activated charcoal drinks is heated to increase its ability to absorbs substances. People who like consuming it claims that there are many health benefits, including:
activated charcoal detox and help pull out the unwanted substances from your body
activated charcoal fat absorption for weight loss
But does it really work? At this moment, experts are not sure too.
Are the Activated Charcoal Benefits True?