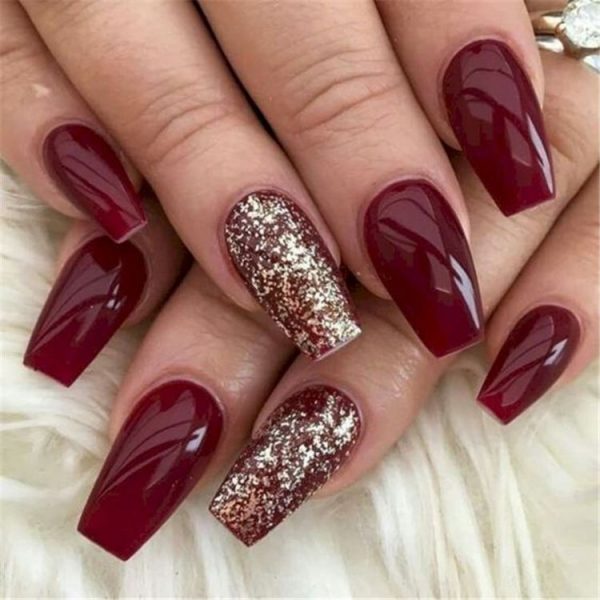 Still don't have any idea on how you could decorate your nails this summer in a beautiful and aesthetic way? Scroll down and see how you stay in style with all of these trendy designs. Explore this blog if you have short nails.
Dark Nails with Floral Art
Want a mysterious look, these dark-colored nails are certainly your choice, with a touch of floral art that adds classiness to the whole design.
? This black and white floral pattern combination actually looks sharp for all seasons. –> Click the images to explore gadgets and create the look for this weekend!
Yellow and Orange Nails with Floral Art
Yellow and Orange have always been a perfect match to show brightness, while the flower art adds a bit of elegance to the whole piece.

? Nice nail design right? –> Click the images to SHOP THE LOOK!
Neon Yellow Coffin Nails
Coffins nails are definitely trending in 2023, and the neon yellow brightens up the whole thing while the white and gold crown design alongside it adds a bit chic.

? Lemon neon color is unique and refreshing, the nail color is also hard to find so you should click the images below and add it to your cart now!
Pink Dotted Pattern Nails
Pink always gives out a vibe of cuteness, this is no exception, with the addition of the white dotted patterns, it has certainly become an absolute beauty. 
? Another cute nail art to try? –> Click the images to EXPLORE!
Blue and Pink Coffin Nails
The ombre style of pink and light blue looks absolutely stunning, pair with the popular coffin style nails, here's the most gorgeous style of nails you can get.
? Oh, this design is so elegant and feminine. –> Copy this look and WOW everyone this week!
Blue and Purple Acrylic Nails
Acrylic nails have always given people an impression of elegance, when matched with the colour blue and purple and the presence of rhinestones, it simply gives out a sparkling vibe.

? Having a mermaid themed party to attend? You need mermaid themed nail design to match! –> Click the images to see what others are saying about these top-selling Amazon mermaid nail products!
Orange Matte Nails
Matte style nails have always been a classy choice, when paired with the color orange, it becomes an instant classic with an aesthetic look.

? This nail art is for the truly creative souls. Try this over the weekend if you want to have a nice challenge! –> Click the images to SHOP THE LOOK!
Click here to see how you can show off your nails with different colors looking like a celebrity. Click here to see more blogs on different gorgeous nail designs.