17+ Multi-Colored Celebrity Instagram Nail Trends To Galm Up Your 2020 Party Look
With a little polish and heaps of creative energy, you can make your nails look extremely wonderful and eye-catching.
Dua Lipa
Simple party nails by Dua Lipa, the transparent and gold design look absolutely stunning.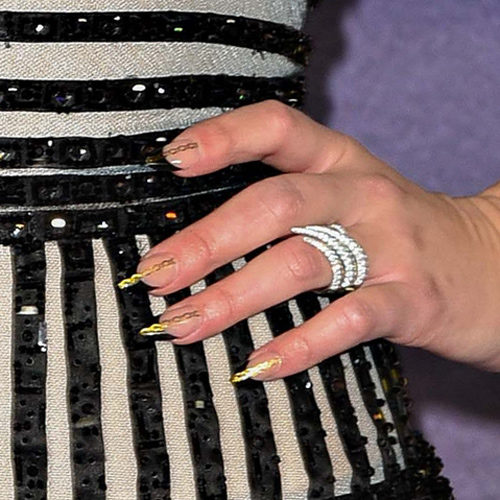 Whoa Vicky
Mult-colored Instagram party nails by Whoa Vicky.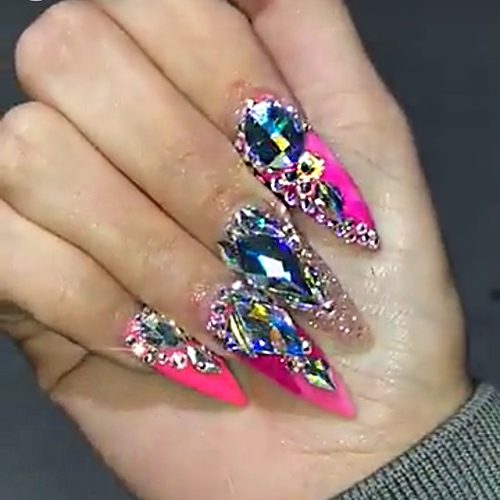 Whoa Vicky's hot pink nails embellished with jewels and sparkling studs.
Danielle Cohn
Instagram party nails by Danielle Cohn.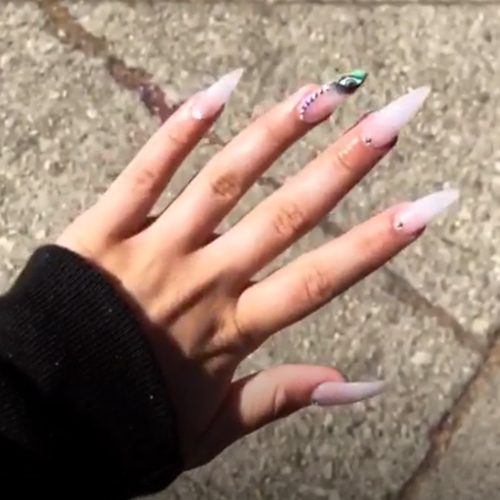 Danielle Cohn's long stiletto nails with colorful eye design and small studs.
Justine Skye
Simple Instagram nail art Justine Skye.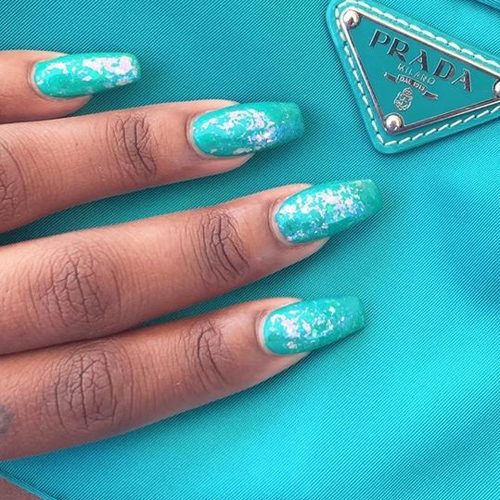 Justine Skye wears marble teal manicure.
Lucy Hale
Instagram party nail design by Lucy Hale.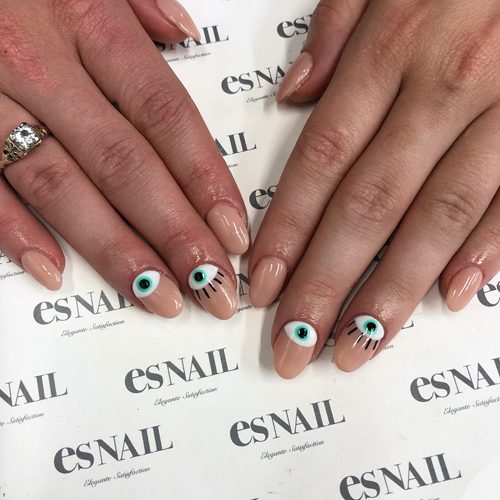 Ella Eyre
Simple Instagram nail art by Ella Eyre.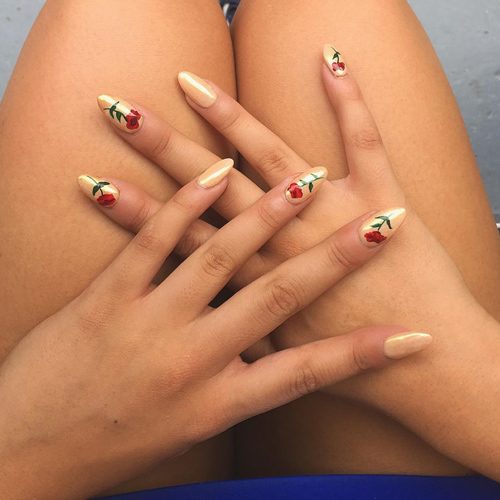 Ella Eyre wore nude manicure with some roses designs.
Rita Ora
Instagram nail art by Rita Ora. Adopting a transparent style with different artistic designs, while also having the coffin style nails.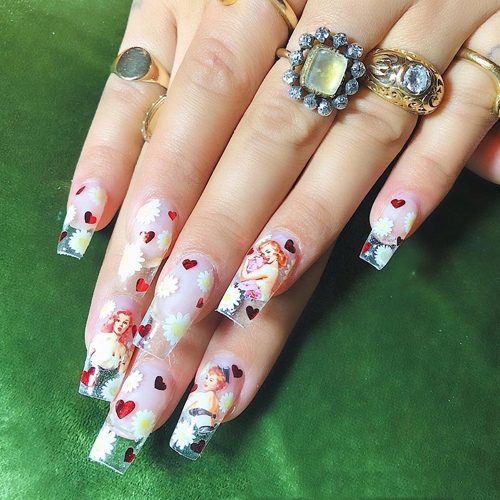 Rita Ora's clear manicure has hearts, pin-up portraits and daisies designs.
Lily Allen
Instagram nail design by Lily Allen.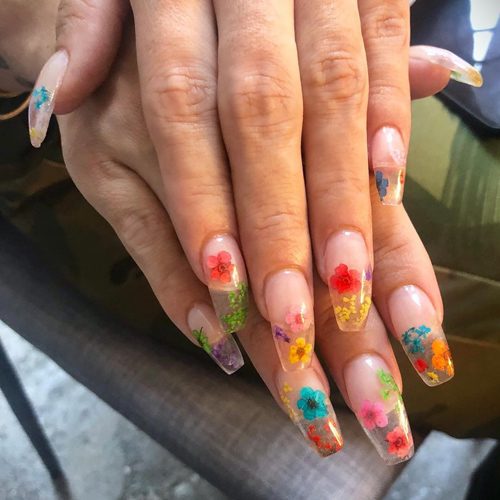 Cardi B
Muli-colored Instagram party nail design by Cardi B.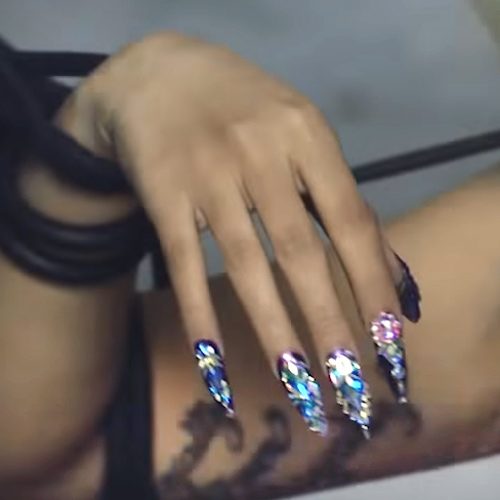 Cardi B has long stiletto embellished nails in YouTube music video Ring (feat. Kehlani).
Eiza Gonzalez
Muli-colored Instagram nail art by Eiza Gonzalez.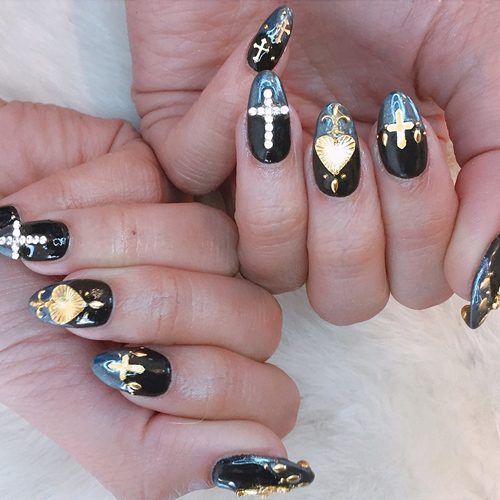 Eiza Gonzales' MET Gala manicure in black and gray was highlighted with golden charms including hearts, crosses and fleur-de-lis. ⚜️
Apart from the amazing Instagram nail art we've shown above, we would like to share some of the best burgundy nail art with you! Why burgundy nail designs? Becuase burgundy is a trending color now and burgundy nails are almost suitable for everyone!
Burgundy nail art