It can be difficult to set up your indoor antenna correctly to receive all the stations in your region in perfect quality HD. Once broadcasters switched from analog to digital in 2009, getting a good signal got a little more challenging.
The reason is that with a digital signal, one can receive either a crystal-clear picture or no image at all. Therefore, from the standpoint of those who are not permitted or capable of installing an outside antenna on their roof, placing the antenna in exactly the perfect spot matters the more than ever.
There is still a bit of work required even with the more advanced recent "flat" antennas that are multi-directional with no need to "align" at the accurate angle, such as the top rated, very popular Mohu Leaf, in order for them to be properly positioned to receive the strongest possible signal.
Discover where the transmission towers are located near you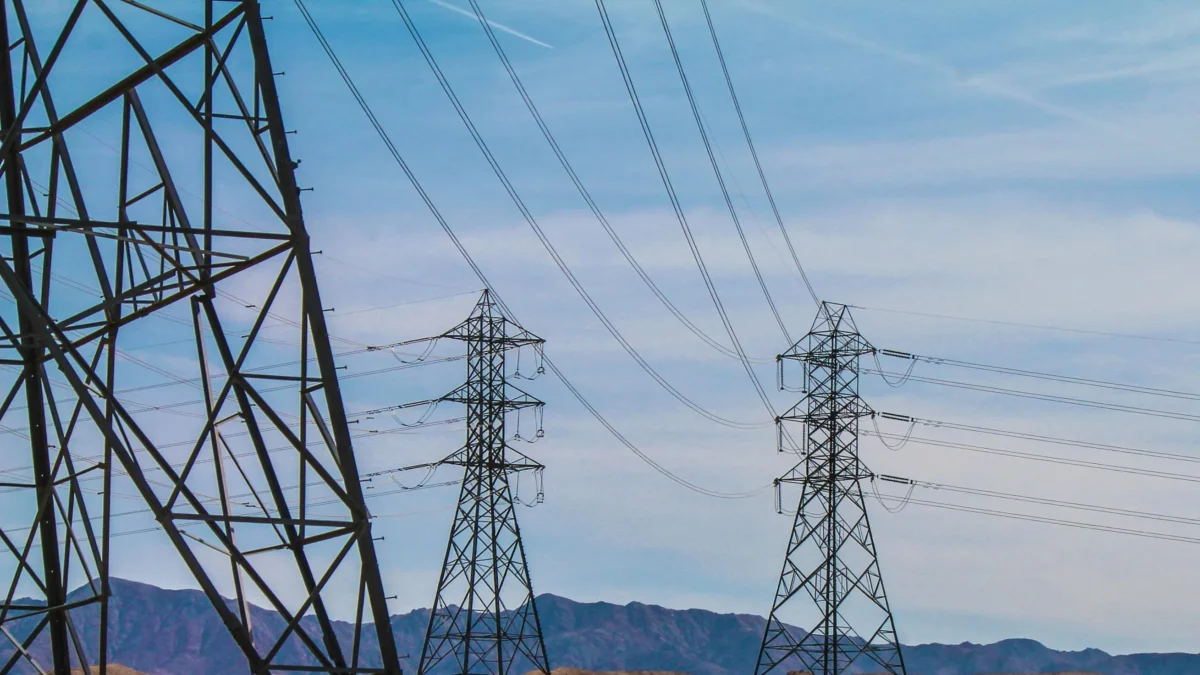 Before setting up your antenna, an important first thing you need to do is to locate the transmission towers in your area. Preferably, you should do this prior to purchasing your antenna, as it will give you a better understanding of how strong the antenna needs to be in order to receive the stations you would like to be able to watch.
You can find a few great websites for tracking down television signals in your area. Using either of these types of online tools, you can enter your address and view a map showing the distance and direction of the different transmission towers in your location.
You can use the map to find out which way the tower points, so you can direct the antenna to the outward-facing wall that is towards that particular tower. At the same time, it may also help you to find out what antenna strength you require in order to receive the channels in your vicinity.
For example, in the case where the majority of the towers are located within 30 miles from you, then a 30 mile range antenna should work. On the other hand, you may require a stronger antenna capable of a range of 50 miles or more in case you live more distant from the broadcasting towers.
Strengthen the signal with an antenna booster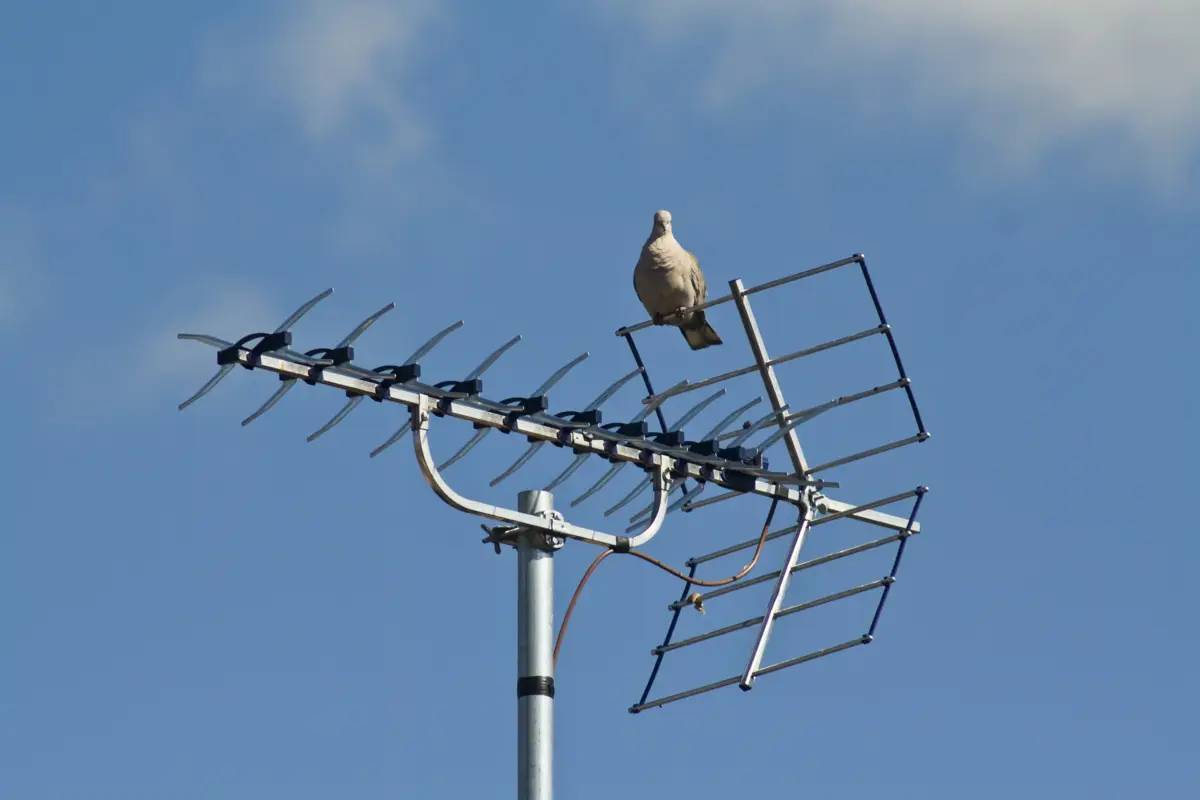 Sometimes, when your signal level is poor, you may use a signal booster to strengthen the signal to your TV tuner. You may find this helpful if your cable reach from the antenna to your TV. The majority of antennas are supplied with a plug-in power booster that works in the same way.
In case you live some distance away from the transmission towers, having a booster will help. Be sure to try testing by turning the antenna booster on and off and see if that makes a difference in reception.
Locate the antenna inside or near a window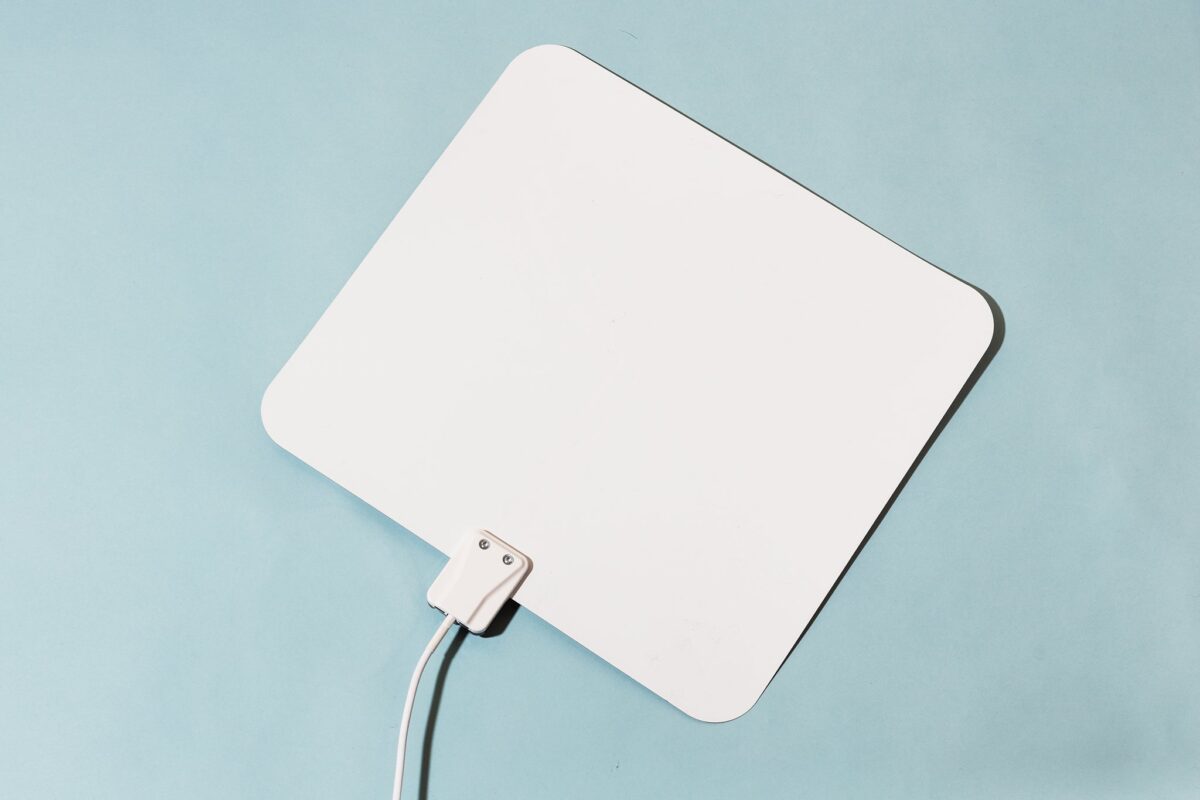 Indeed, if there are less obstacles between your antenna and the transmission towers, the better. Moreover, you should remember that thick walls and ceilings are definitely obstacles.
For this reason, you usually get the best results if you position your antenna in or near a window. Doing so frequently provides you with the best view of the transmitter tower, as long as there isn't a bigger obstruction directly in front of the window, like a big tree or your neighbor's exposed brick wall.
There are a few important tips for locating your antenna in a window. To begin with, be aware of exposure to heat from the sun. When using the Mohu Leaf, it is recommended by the manufacturer to ensure that "the white side points outward in order for the antenna to receive less of the sun's heat."
Furthermore, when using a flat antenna, you should ensure you securely attach all four corners to the window as to avoid bending or warping over time, which would affect reception. In case you need expert services for aerial installations you can find out more on mikeharrisaerialandsatellite.co.uk.
Make use of two antennas rather than one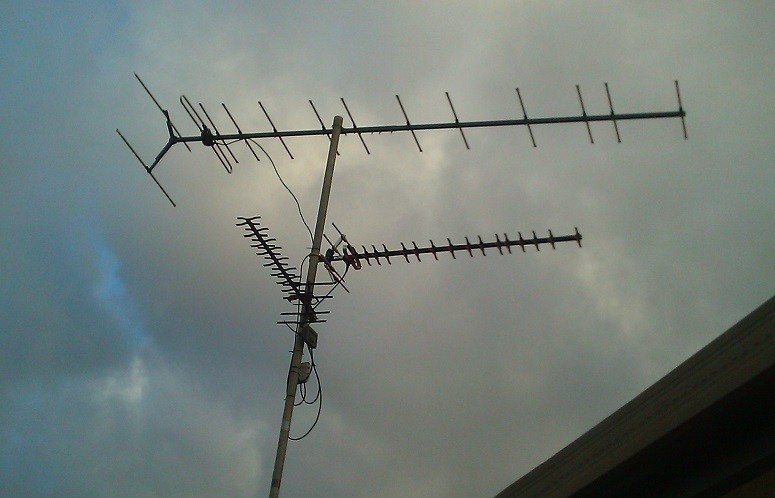 Antenna stacking refers to a method employed to enhance gain that involves the placement of two antennas alongside each other, or alternatively, on top of each other.
As a matter of fact, the 8-bay antenna consists of just two 4-bay antennas connected together to provide you with a more powerful signal and improved reception.
Only a hint, antenna ganging functions way better if the two antennas have metal on metal contact and are pointed in the exact same direction.
Consider installing high quality coaxial cable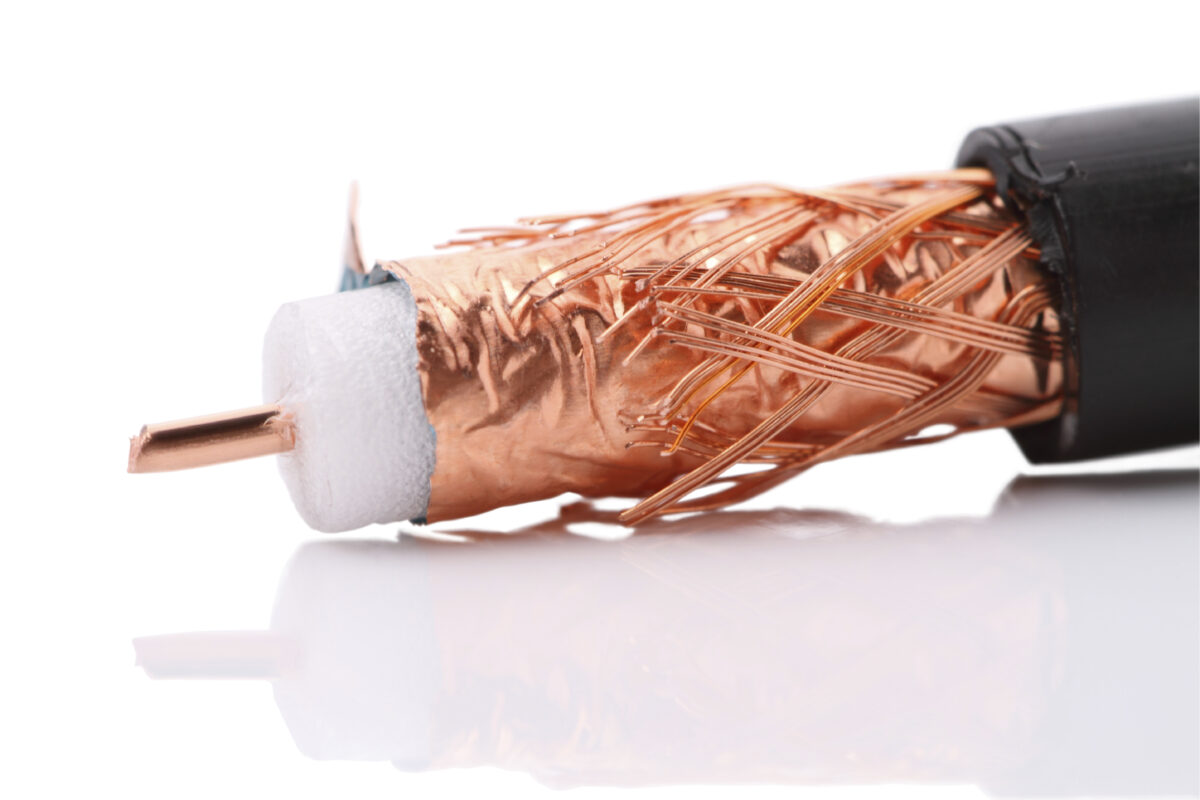 Signal loss has become our enemy of a high quality repeatable signal to your HDTV antenna system.
As a general rule, one thing is for sure: a longer cable distance between the antenna and the tuner, the more signal loss there will be. With no need to become too technically minded, keeping the cable length to the shortest possible length is the best way to go!
The signal loss resulting from a length of coaxial cable is mainly dependent on two things: Its length and frequency. For example, if a coaxial cable is longer, then more signal may be lost. Likewise, if the frequency of the signal running through the coaxial cable is higher, the higher the loss will be over a given length.
Coaxial cable loss is usually specified in dB loss per 100 feet of cable.
Although it might be great to connect your antenna and instantly receive every channel in your area in beautiful HD, nevertheless, the reality is that you will likely need to experiment with a number of different locations for your antenna before finding the spot that delivers the best results.
With the help of the tips in this article, test out a couple of locations in your home.
Anytime you position the antenna in a new location, scan your TV and see what stations are being received. For those using a flat antenna, it is recommended to use clear tape to place the antenna temporarily when you do your scans.