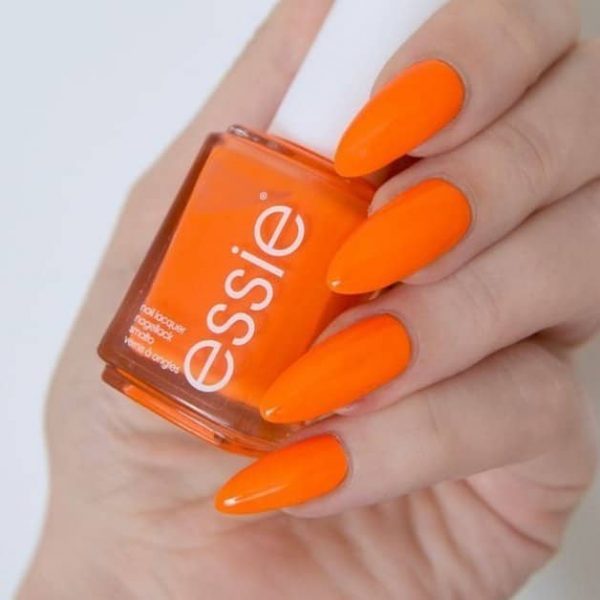 Orange nails are the colour of juicy peaches, crisp Autumn leaves, tropical sunrises and monarch butterflies. Even though Orange appears in a lot of beautiful aspects of nature, however, the colour was rather underrated in the worlds of beauty and fashion—until now. Sure, you could always count on a spike of orange around September to November, but now the colour having a rise in popularity in every season. You can catch orange all over the runway and street fashions alike. So scroll down and see how you can incorporate this stunning colour onto your nails? Make sure to also check out this blog for Tiktok viral nail gadgets.
Orange Coffin Nails
Coffin nails have been popularised by some of the most famous celebrities on the planet, and the orange colour nails design could rock with it as well, consider adding green arts design alongside it, then you would certainly look as good as those celebrities!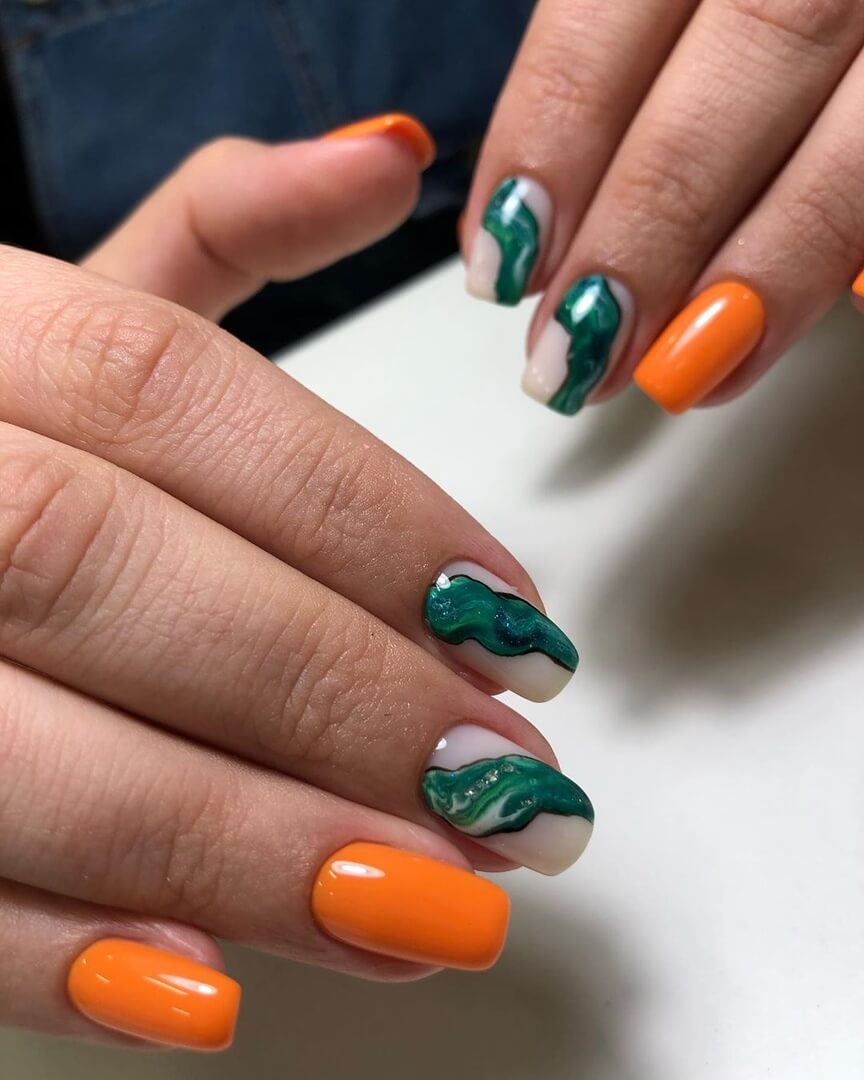 Orange Matte Nails
Matte finishes are one of the most updated trends in the world of nail design and anyone can pull off this look with a tiny bit of matte nail powder. Choose any shape you want, the coral colour would look delicate and classy. Combine it with artistic designs on your other nails, and you would fall in love with how beautiful your nails are.

Pastel Orange Nails
Some might fear that bright colour nails would be too much for themselves, but you should never be afraid of it. Just like these pastel orange nails, they could look amazing and you can stay low even with this nails. Combining these with the peach nails design, it would certainly look fresh!

Acrylic Orange Nails
Acrylic nails are often gorgeous with its long extensions and shining colours, it is no exception with these orange design, blending it with fruit arts in the nail design, these long nails would look elegant and cute at the same time.

Neon Orange Nails
In this vibrant orange look, these short nails have a zesty orange neon shade and a manicure like this would be perfect for the summer because it is interesting, bright and stylish. Such beautiful orange colour can be worn on any nail length and shape. Combining in rhinestones, you would certainly shine in every occasion.

Tangerine Nail Polish
Tangerine nails are certainly not the common ones, but if you want to stand out, this is the perfect choice. This shade of orange is light and looks good on any skin colour. Blending in fruit art in these nail designs would give out an even fresher feel to your nails.

Click here to see how you can show off your nails with different colour looking like a celebrity. 
Click here to see more blogs on different gorgeous nails designs. 
Want more content? Follow us on: