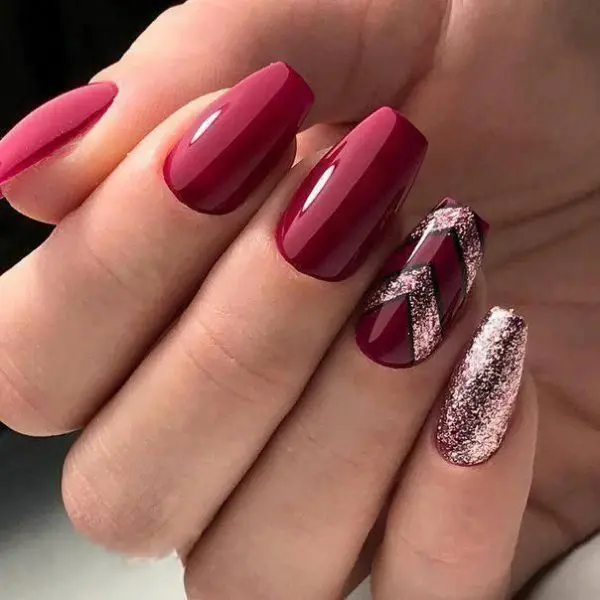 Nail art has always been the perfect way to express yourself, and multicolour nails are the hottest new trend to make this expression more interesting and personalised. As it gains popularity in recent years, multicolour nails offers you the chance to be loud and bold or subtle and delicate on the canvas of your ten little nails. Offering countless options, there is so much freedom of expression in nail art that it is a fantastic outlet when you are searching for a way to demonstrate the world who you are inside, so scroll down and see all of these beautiful multicolour nail designs and manicure gadgets!
White and Blue Nails
Without a doubt, white and blue is one of the best colour matches there is. This designs shows a multicolour nail art design in which the tip of fingers show a slight of shining blue while the remaining part is filled with a gorgeous white floral image.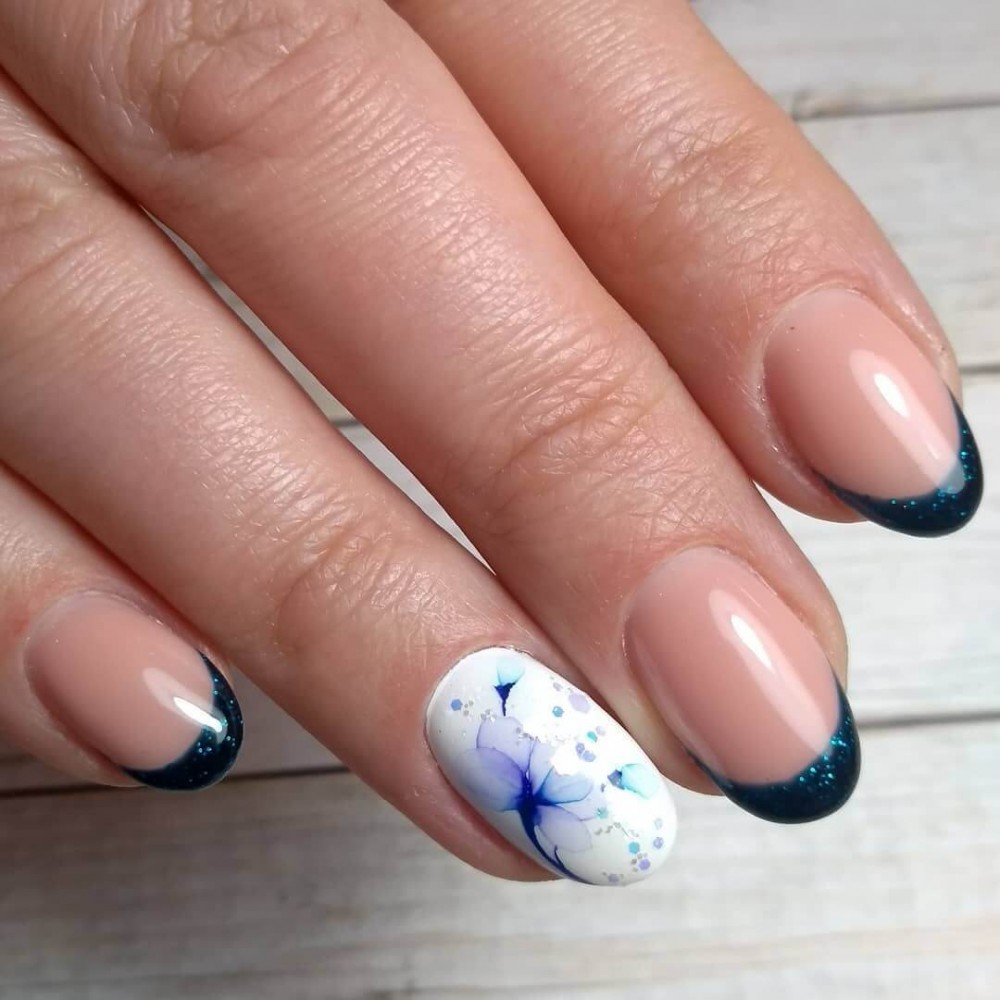 Green Matte and Golden Nails
Just look at how the shades of green is used in this design. First the classy use of green matte gel polish makes it a gorgeous outlook, while the use of green and black illustrates an impeccable use of ombre, finally with a shining touch of golden shimmer, making this the perfect design.
Orange and Green Nails
Looking at this design, you would find how flawless a match orange and green are as nails arts designs. The fresh and vibrant colour of orange fits perfectly with the pastel green colour, making it a colourful design.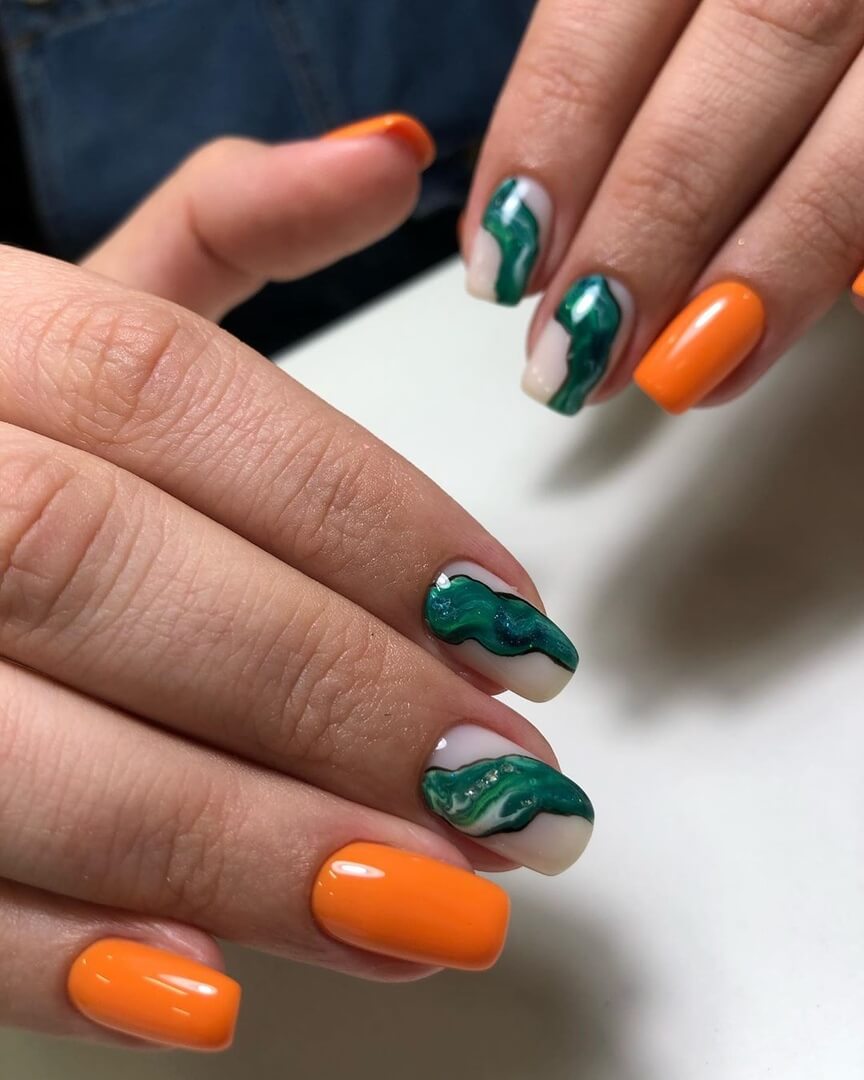 Green and White Pastel Nails
The colour dark green just simply fits ideally with the light colour of white. This multicolour design looks classy with the pastel white nails drawn in marble patterns, looking classy and beautiful.
If you like short nails of darker colors, try these easy designs as well!

Multicolour Matte Ombre Nails
This combination of colours looks familiar, right? Yes! It's the colours of the Instagram logo! Obviously, the popular social media platform adopt these colours for a reason as they just fit together. The ombre style shows how the purple, pink and yellow can blend together in a gradient style while the matte polish gives a classy touch to the whole design.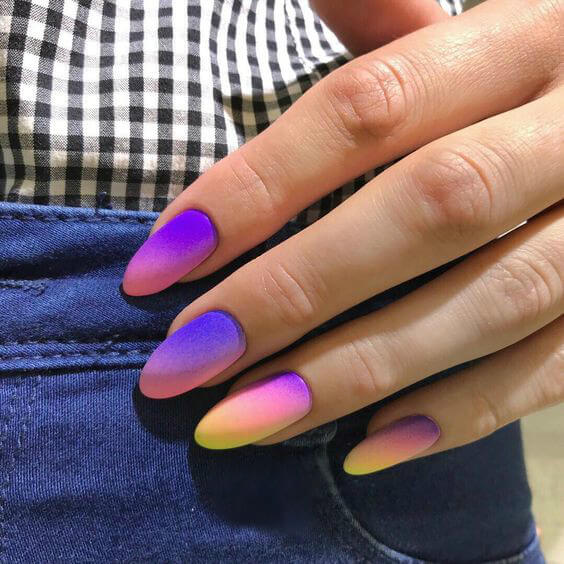 Yellow and White Coffin Nails
Looking for artistic multicolour nails designs? This is definitely your choice. The use of yellow, white and black combines in a nice way with lines and dots to form an artistic image on your fingertips!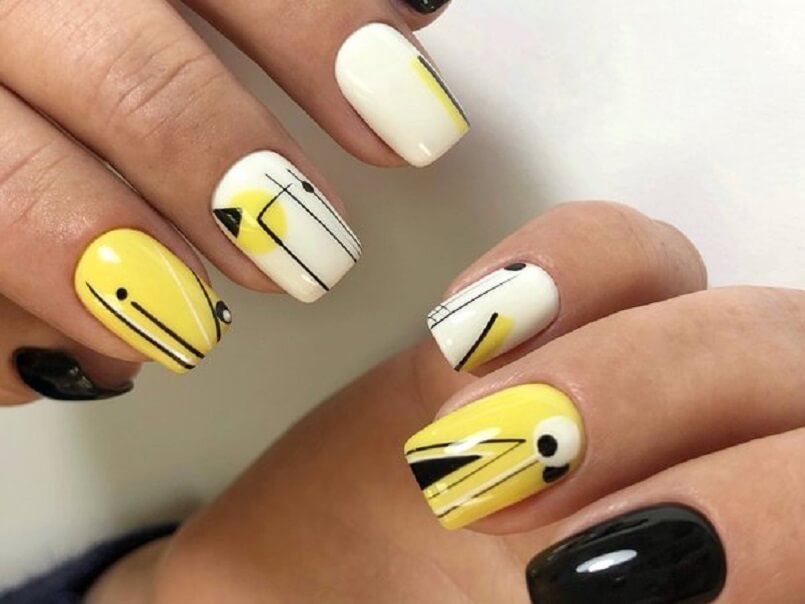 Rainbow Coffin Nails
In any shape you want, rainbow nails would always be in style. In this design, these bright colours are applied on the coffin style nails and on each finger, it certainly looks nice and cute!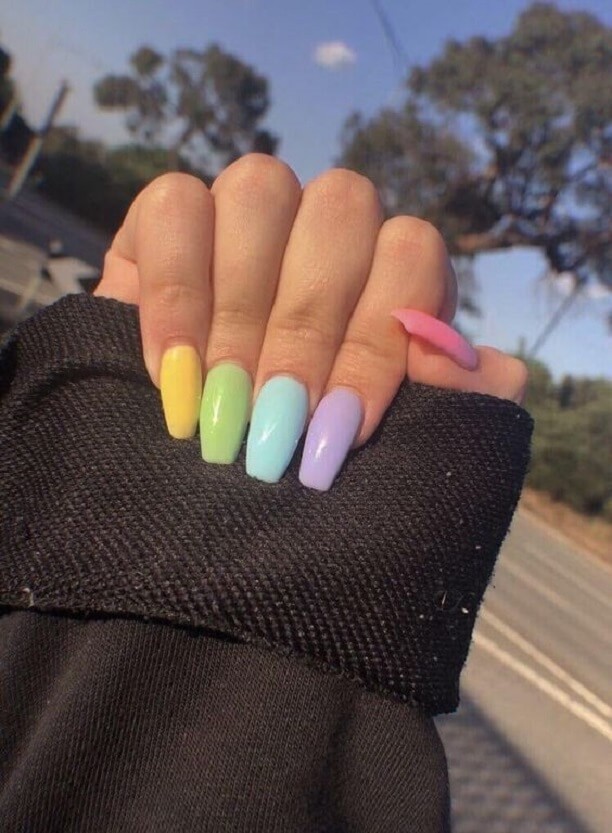 Multicolour Acrylic Matte Nails
Matte style has always been a sign of classiness, without too much flare and shimmer. However, it can still be colourful in ways of using multicolour nail ideas. Purple, pink and blue on each of your fingers would certainly be a look that is elegant and beautiful.

Click here to see how you can show off your nails with different colour looking like a celebrity. 
Click here to see more blogs on different gorgeous nails designs. 
If you are a color lover, make sure to check out also the best wall color combinations!