[2020 Best Grooming Brand for Men] Reinvent the Self-Care Experience with the French Brand – Horace
Men's grooming is a market in full bloom. But, for some guys out there, the seemingly never-ending options when it comes to purchasing a product can prove difficult.
The question is, on what should you base your choice? Should you listen to a friend's suggestion? Go by the price? Listen to the glossy magazines? Slow down. It's way easier than that. The best thing to do is to listen to your skin. It's the only thing that can actually help you to understand if a product works for you or not.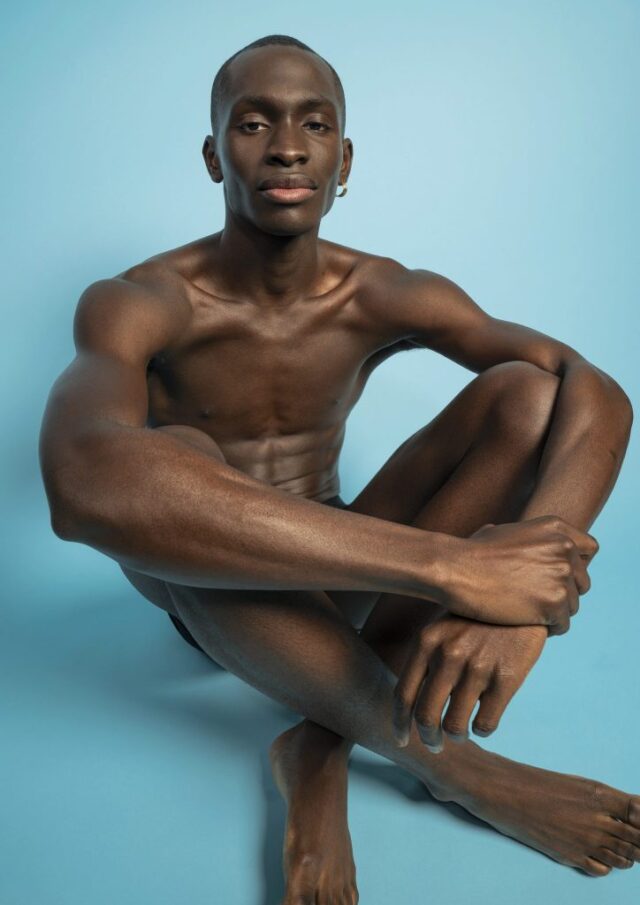 A full-proof tip as a starting point is to opt for products made with natural, bio, or plant-based raw materials that are inherently gentle on the skin.
Now you're probably wondering how expensive those kinds of products are. This of course depends on the brand you choose as well as the quality of the materials from which the products are formulated.
But fear not, for Horace, a French brand, has got your back through combining both great quality products and fair prices.
Whats cool about this brand is the approach it takes towards its customers. Horace's team works with the customer by answering their questions and fulfilling their needs through the brand's website. "It's important to sell directly to the customer, without any middlemen," Marc Brian-Terlet, co-founder of Horace told _shift. "This way, we can be there to help guys in case they need anything, from how to use a hair conditioner, to new products they would like developed" he continued.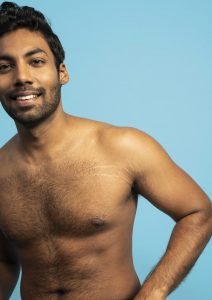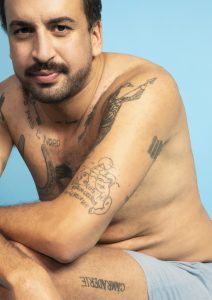 Launched in November 2016, the idea behind the brand is "to reinvent the self-care experience, for and with guys" Terlet added. The brand was launched with just three products: the purifying face cleanser, the mattifying face moisturiser and the toothbrush, which Terlet told us are still the best sellers and customer favourites.
Whilst relatively new to the male skincare market, Horace now has a wide selection of products to choose from, with specific articles for hair, body, face, and mouth. Some of the newer releases which are proving popular include alcohol and aluminium-free deodorant, sulphate-free shampoo and murumuru based facial scrub.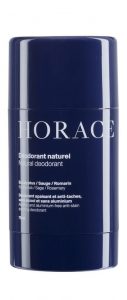 Alcohol and aluminium-free deodorant
This deodorant will come to your aid without leaving unpleasant stains on your clothes. It has a eucalyptus, sage, and rosemary scent, and is easy to apply thanks to its bubble shape. Sticky residue is a thing of the past with this one too.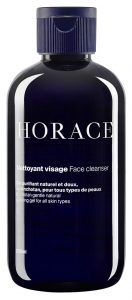 Purifying face cleanser
This is a great product for both morning and night. This cleanser deeply purifies your skin, regulating the production of sebum and leaving the skin soft without the dreaded tight-feeling post cleanse.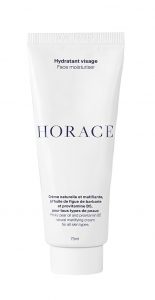 Mattifying face moisturiser
This is a must have daily cream for every skin type. The great thing about this product is its composition. It is extremely light and absorbs easily. An added bonus is that a little goes a long way, making it cost-effective as well.
The team are working on opening the first store in Paris, as well as a new beard-care product line in the near future, revealed Terlet.
All the products are available on Horace.co