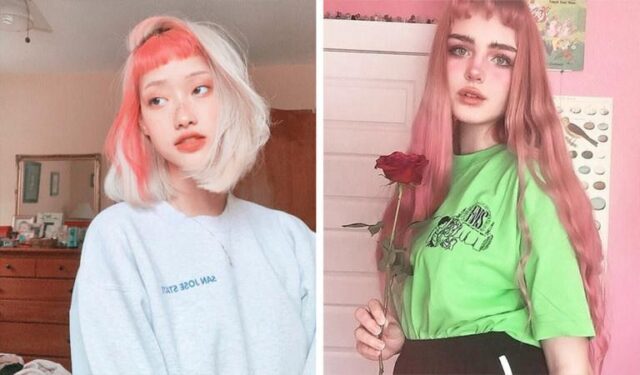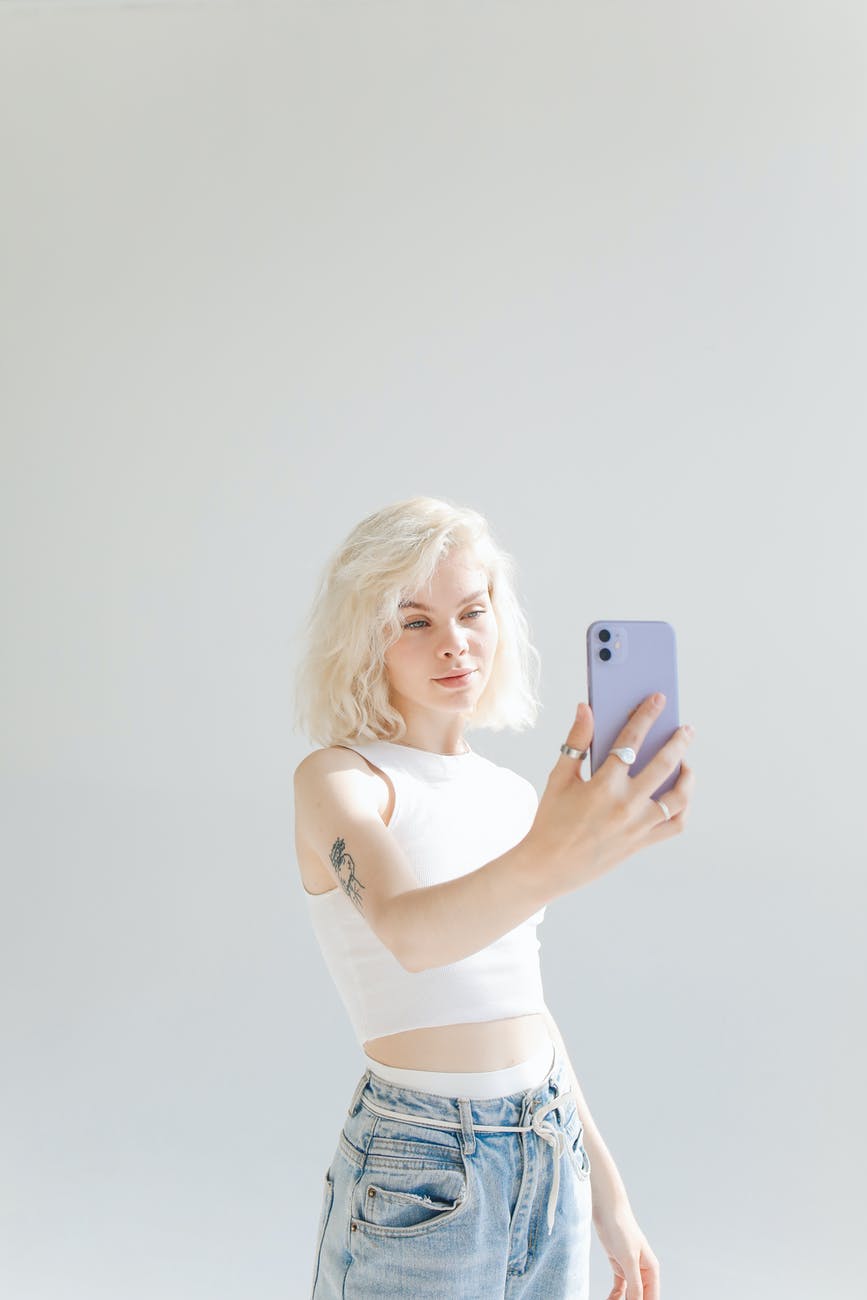 eGirl ( aka Soft Girl ) is a new internet aesthetic culture that is on the rise. The term itself is a collide of "e" (electronic, internet explorer logo in vaporwave style) and "girl". It won so many people's attention and gone extremely viral because It's a new form of digital subculture grown from a TikTok meme to an aesthetic movement built around your online persona or alter-ego.
If we'll combine Pale Grunge and Pastel Goth and then change the word "goth" in Pastel Goth for "emo" and sprinkle it all with more grunge while listening to a slowed-down version of Spice Girls song Wannabe by Why Mona – we'll get the base of eGirl style. But if Pastel Goth's most important element is hairstyle and color, eGirl core is, definitely, the makeup and accessories.
eGirl Soft MakeUp
As MakeUp is a core of eGirl Style, we'll cover it in parts
Scarlet Emotional "Nose and Cheeks" Base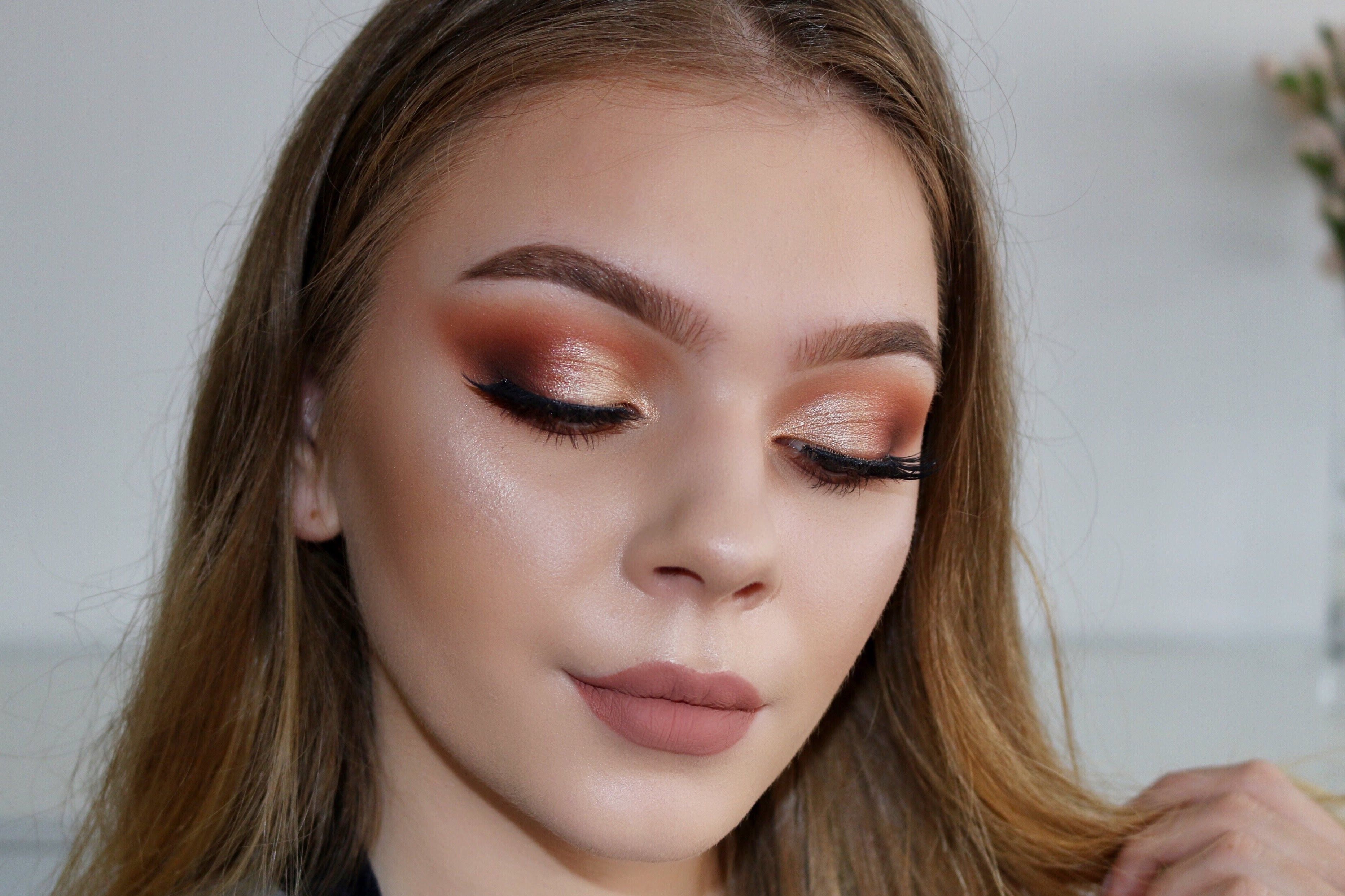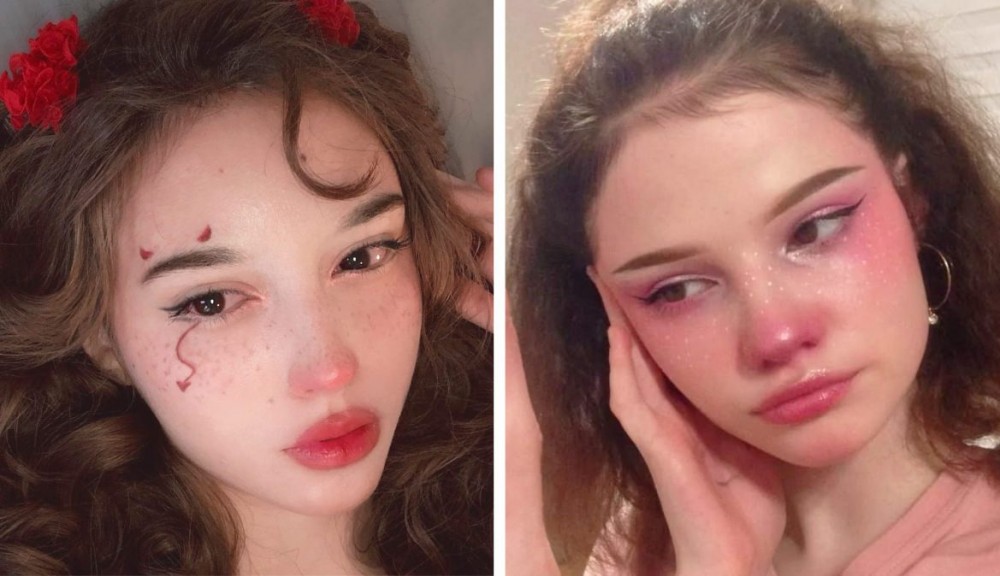 "I'm baby quality" – This is the words that must slip from your soft lips when you look in the mirror.
Pink nose and cheeks playing as an indication of youth and emotionality and serve as a makeup base. Overplaying with it isn't that crucial BUT deficiency of this base will break the foundation of eGirl style.
Eyeliner here isn't a necessity and came from a meme image of an eGirl, but you should definitely try it.
More baby-pinkiness may work around the eyes and cheekbones area but do not get yourself stuck with pink color. Experiment more. Find out what works best for you.
Adornments and Stamps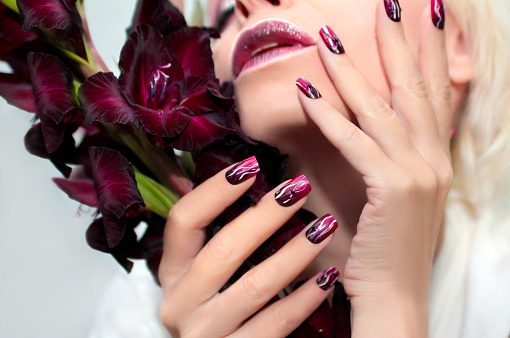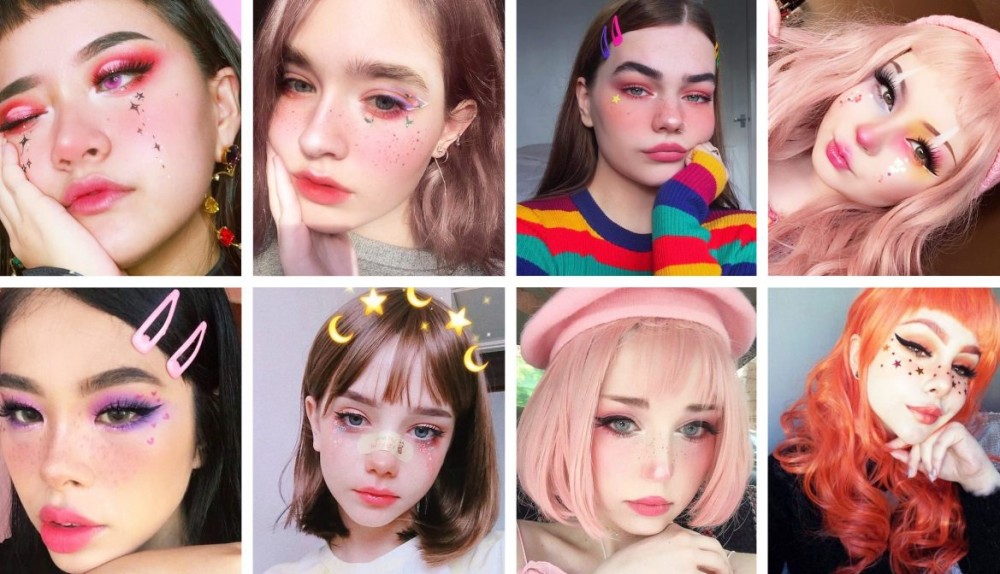 This is the part where you can play with your creativity and unwrap any baby-concept in life. Right on your baby-face.
The only eGirl signature that came from TikTok memes is a black hearts drawn below the eyes. But again, do not get stuck in memes and cliches. eGirl already transforming and changing into a huge wave. The more diverse and creative your final look will be – the better.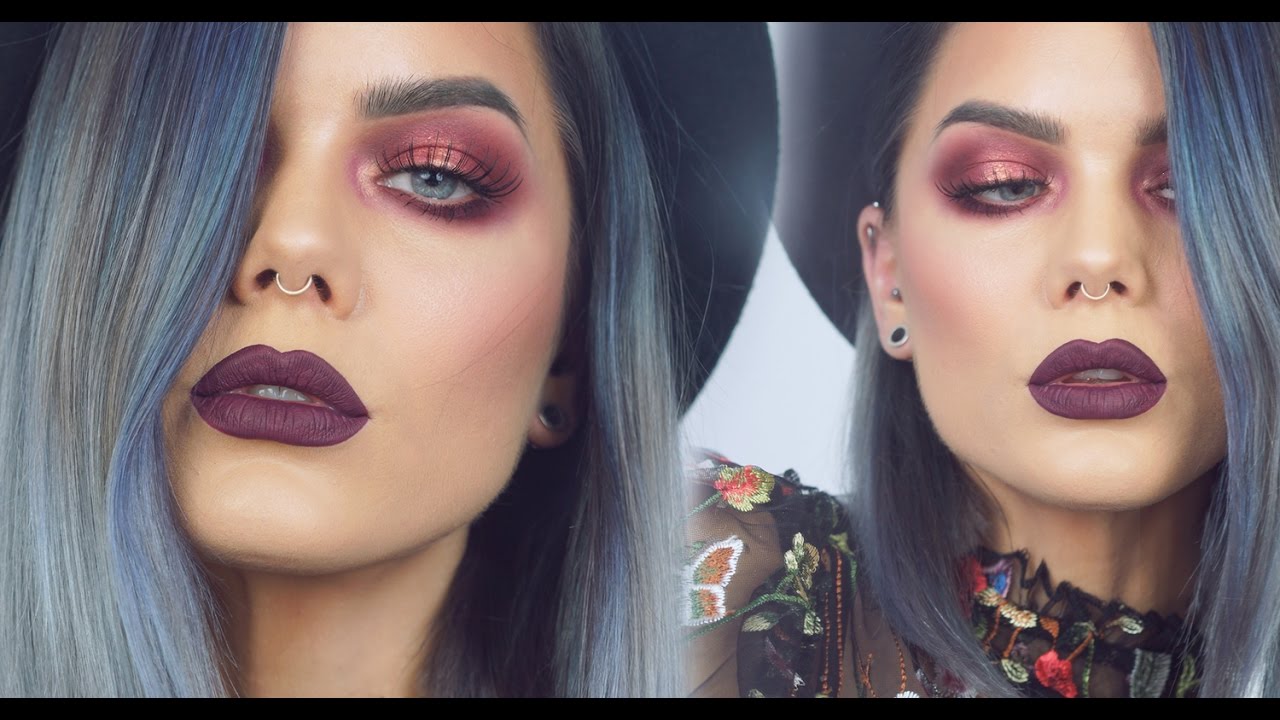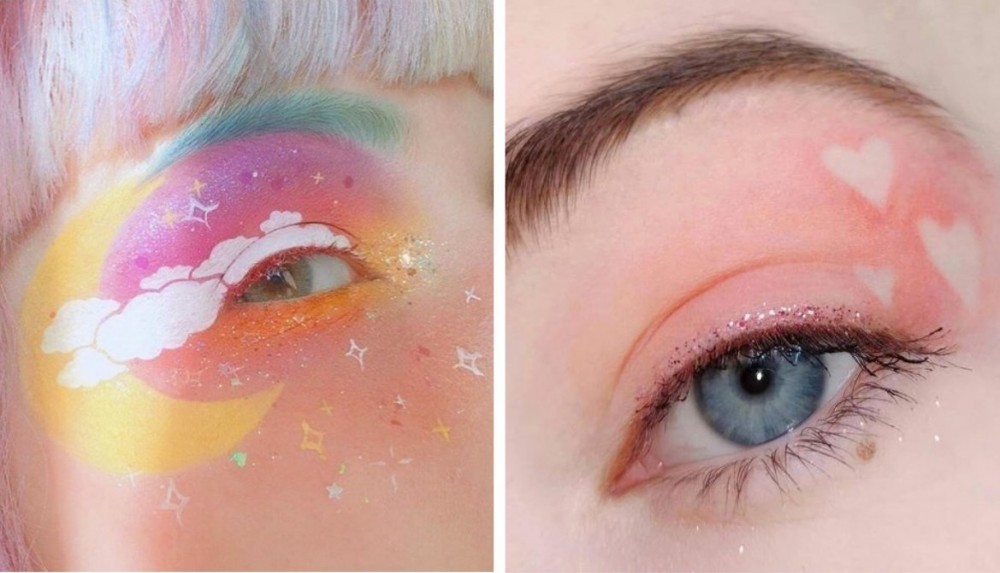 eGirl Accessories
eGirl style accessories are split into two categories:
Accessories that adorn your soft face and makeup concept.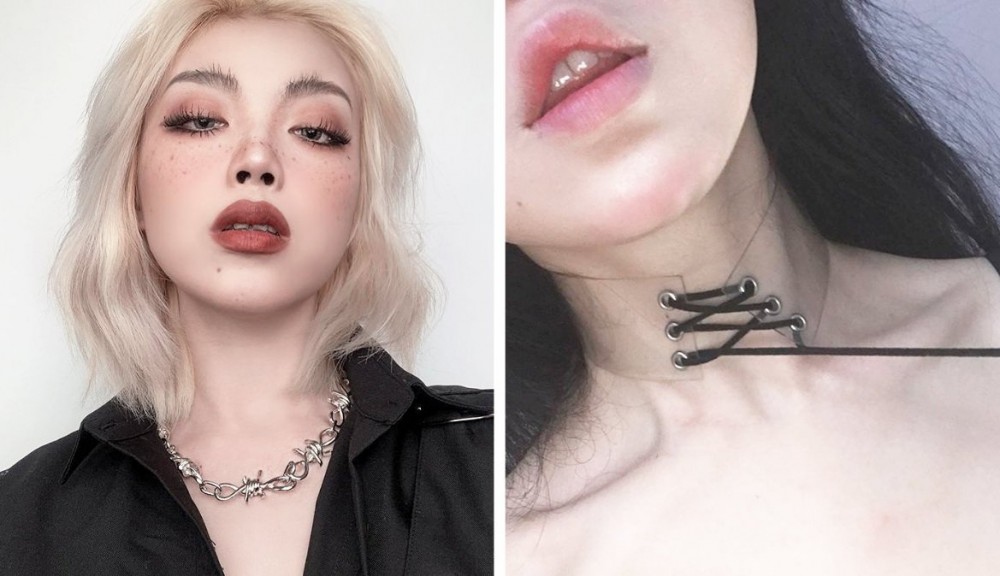 A combination of scarlet feminine "nose and cheeks" makeup and
Grunge Choker may end up in an extremely HOT look.
Ulzzang Grunge Necklace will truly enhance your semi-aggressive concepts.
Transparent Choker is also an option for a minimalistic softcore look.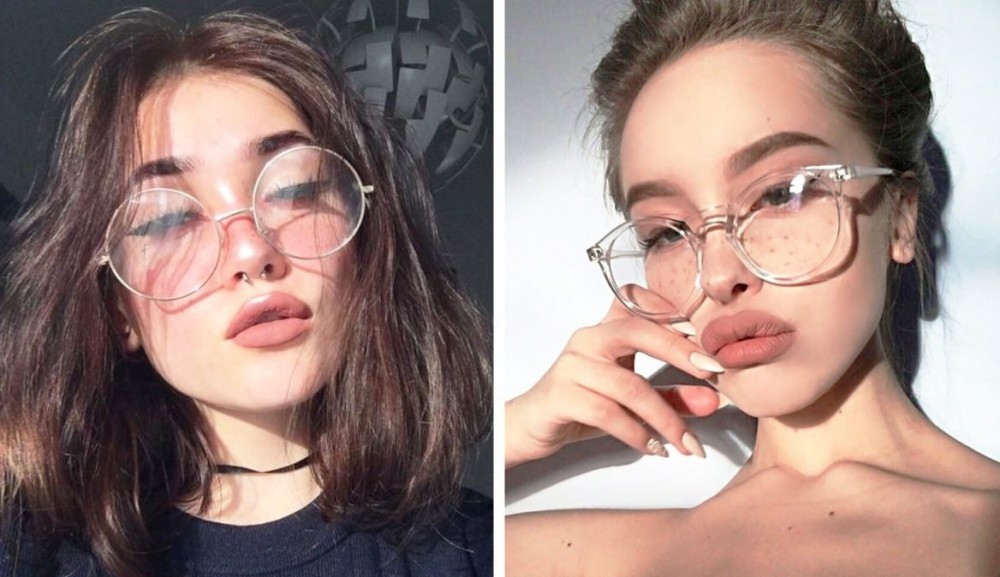 Sunglasses are the tricky part because covering your eyes and makeup isn't an option.
Round Clear Glasses and Transparent Frame Glasses may resolve absolutely awesome.
Any Vintage type glasses will surely work. The '80s and '90s grunge is what you should be aiming for.
Like this Vintage Gradient Heart-Shaped Lolita Glasses.
Grunge body accessories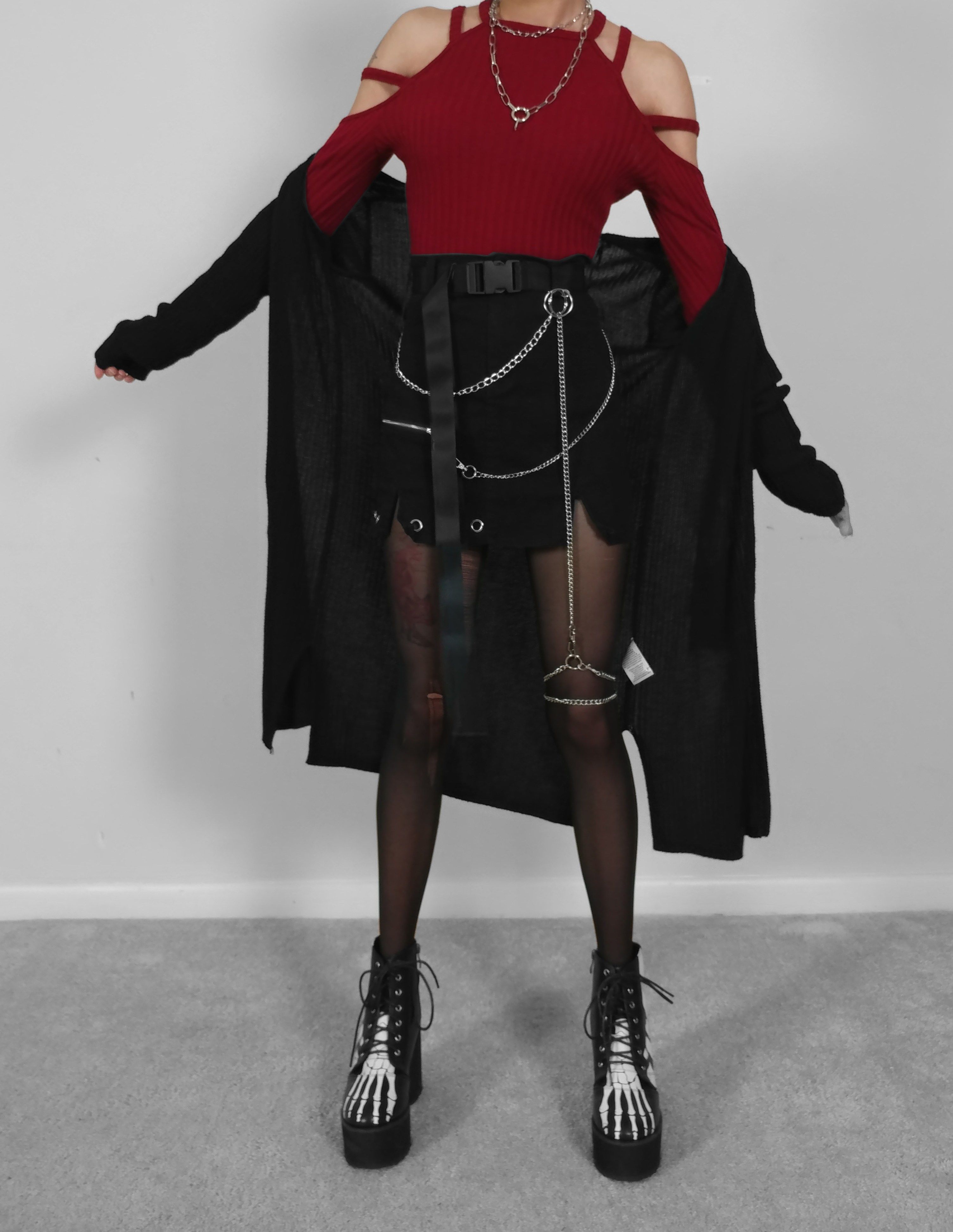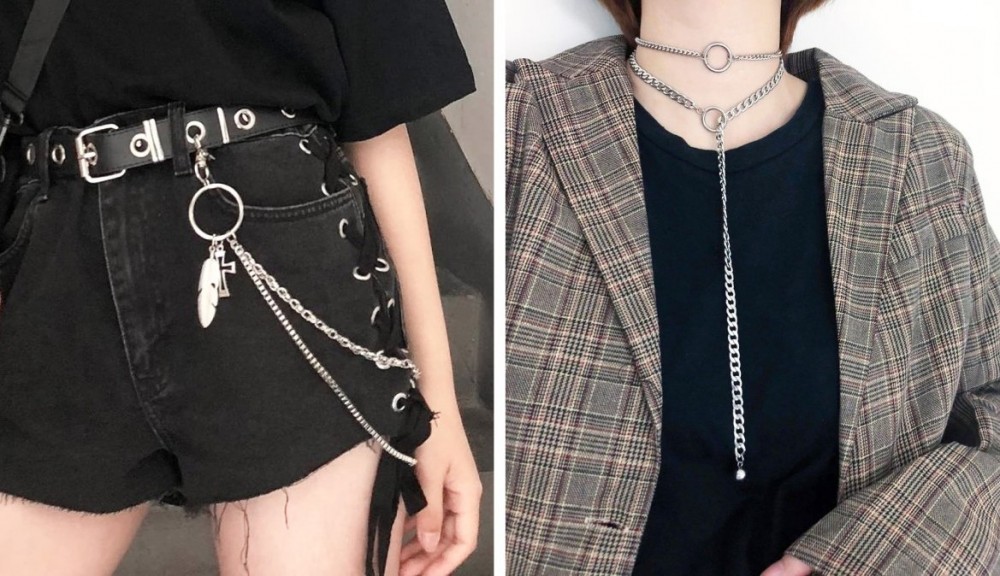 Body accessories serve as a final touch of your overall concept and you shouldn't go too far with them. There's a strict border between the irony of TikTok memes and complete seriousness. You should know where it is while building your eGirl look.
Cable and flat link chains with stylized adornments play nice with high waisted shorts and skirts and adding vintage grunge flavor.
eGirl Aesthetic Outfit
You may create an ultra grunge look or extremely soft and adorable one. It's all turns around your main concept. eGirl style is interesting because it isn't restricted to an outfit like all non-digital subcultures are.
Most of the currently built eGirl aesthetic looks are based around layering, which is btw taken from Korean Ulzzang Fashion. 80s and 90s Vintage Grunge outfits work well. Pastel Goth's too. Even the Vaporwave outfit will do perfectly if the overall look is in one concept.
eGirl style actually did small baby-bites from lots of styles.
Therefore we won't tell you meta outfit information but instead will give you some ideas.
Anime inspired tops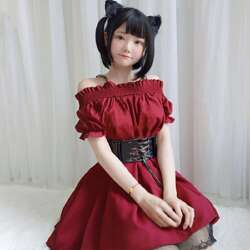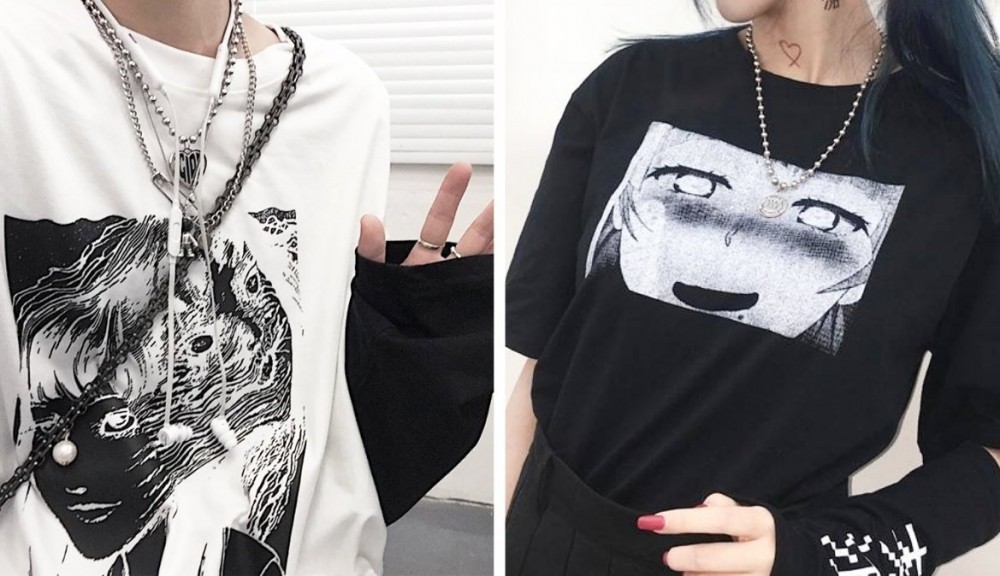 Modern internet community and memes already spiced up all things that go with anime apparel. eGirl style took it on another level with Ahegao but Ooohhh myyyyy it's a story for another post.
Nonetheless, any anime-related top may add an "edgy" sprinkle to your look. As we said earlier – layering is working. Try combining it with long sleeves or mesh-net tops for additional points in the "awesomeness bar".
Post irony tees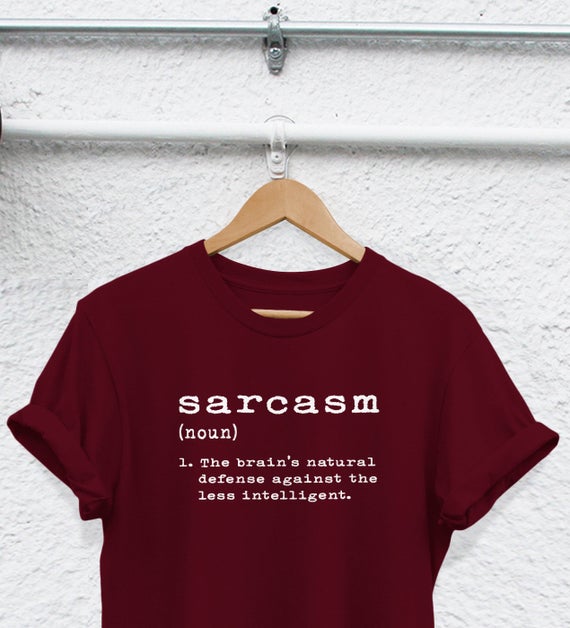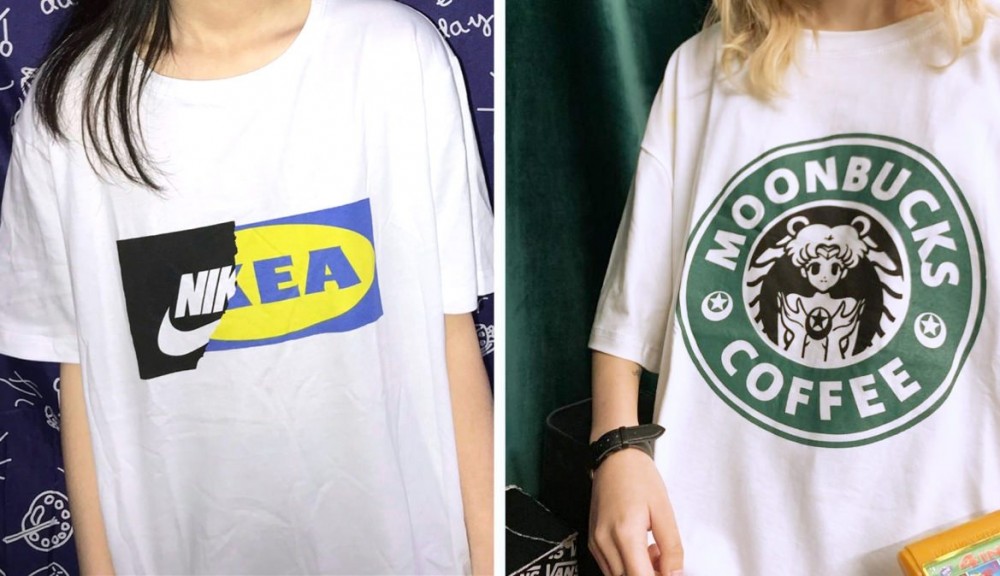 Well, this type of tees is tricky because it's easy to cross the line and break your aesthetic look with a meme quote or silly image. You should know where to stop. And if you do – this type of t-shirts may become a "cherry on top" of your look. Be smart baby-girl.
Mesh and Transparent Tops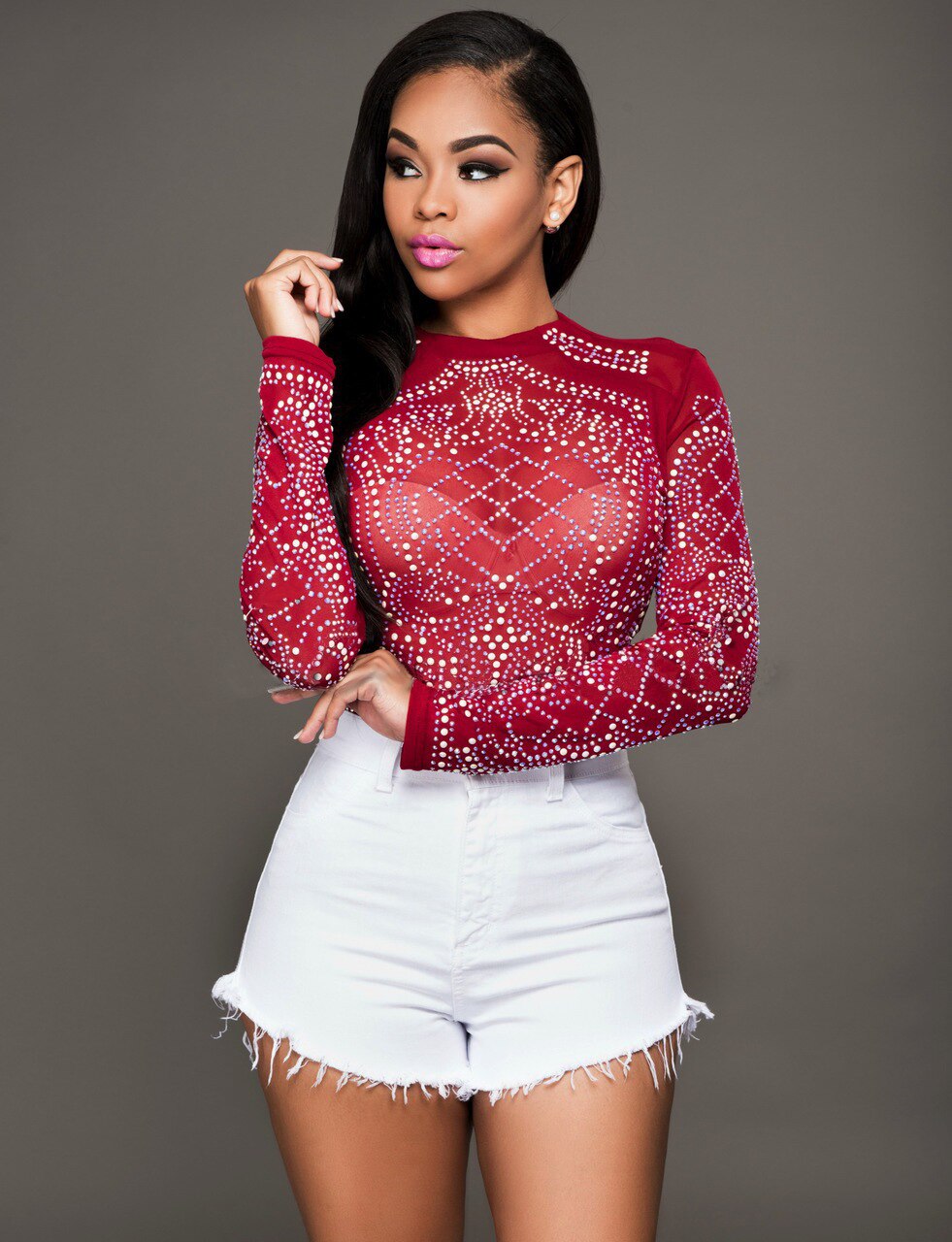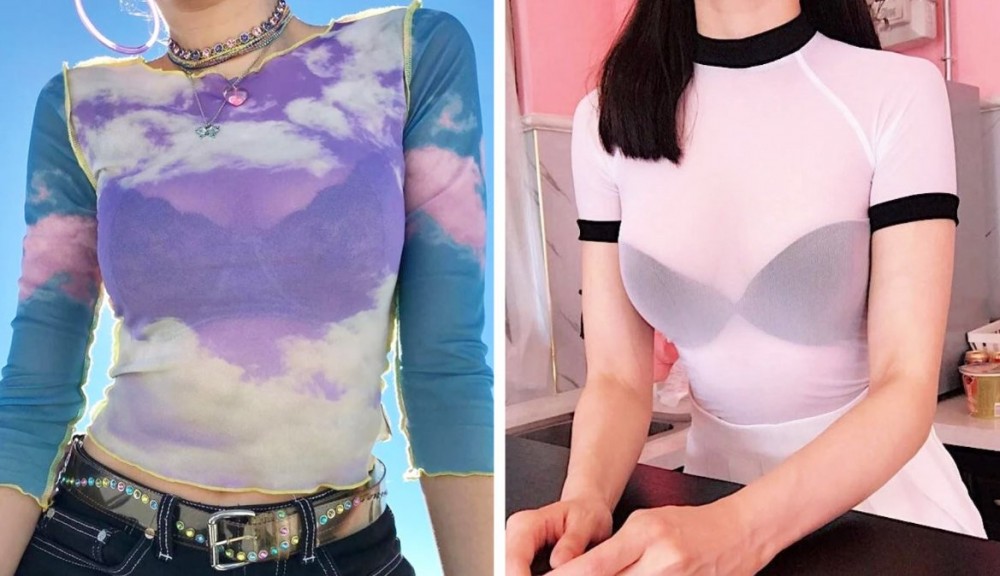 Darkwave and Witchy Goth Clothing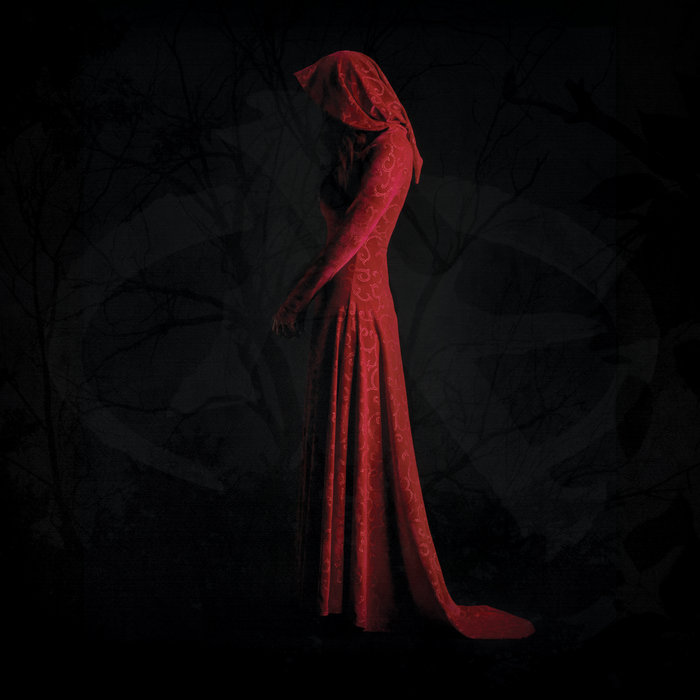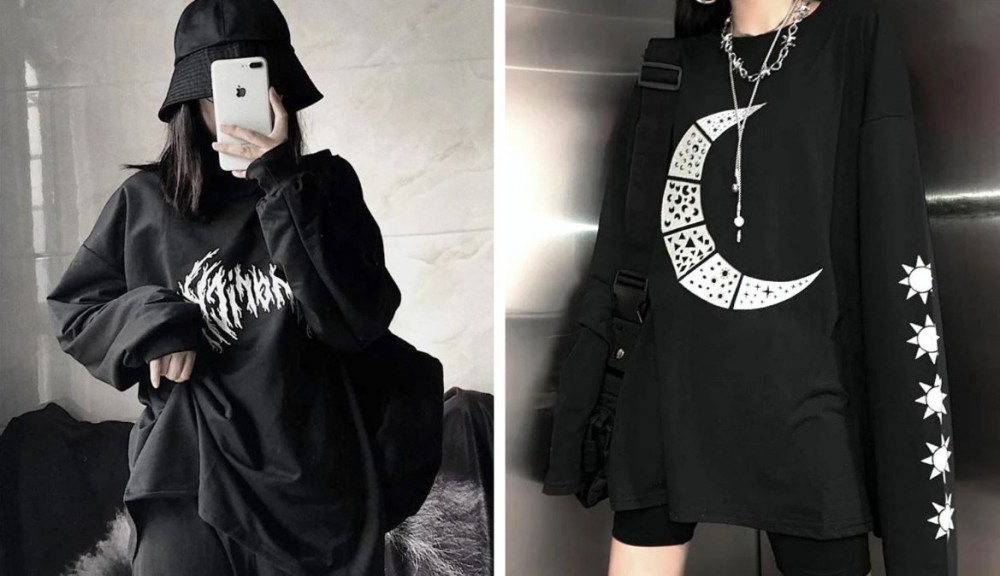 We think you will like these casual witchy goth clothing aesthetic!
If you are an eGirl who likes gaming, then make sure to check out this kawaii girly gaming room guide!