[2020 Plus-Size Male Fashion] 5+ Stylish Looks Designated For Big And Tall Guys
Conventional beauty standards can be complex and those who may not necessarily fit those criteria may often feel left out. But your appearance shouldn't keep you from enjoying the latest and greatest fashion trends. There are actually some trends that might cater to your appearance only. Johnny Bigg, which first launched in 2014 as an online store and has since established over 60 locations throughout Australia and New Zealand, has targeted all the taller and bigger fellas out there. It delivers quality jackets, suits, denim, footwear, etc, and caters to all sorts of dressing styles from smart casual to business formal. Sizes are ranging from 9XL to 5XLT. For reference, check out featured model Jyi, who's 6'4″ and wearing regular XL tops, size 36 bottoms, and a 13 shoe in each photo.
With a new season upon us, Johnny Bigg has just released its stylish Autumn/Winter Collection. The range is packed with superior fabrics and beautiful designs. You can peruse amongst this premium garb on your own or you can let the brand do the heavy lifting for you. It does know a thing or two about fashion, after all.
In partnership with Johnny Bigg, we present surefire autumn looks and some must-have seasonal staples. Prepare to turn heads and not just because you're so damn tall. Casual fashion for big guys just became cool. Fashion for overweight men just became cool as there are so many more stylish clothes for big guys now.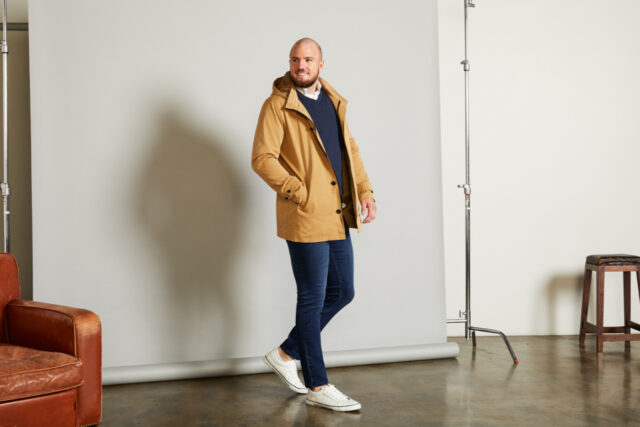 1. The Reeves Look
Described as a rainy day casual outfit, 'The Reeves Look' comes in comfortable, and classic. No matter how foul the weather, you'll be giving off warm and positive vibes. The trench coat is water-resistant and the Super Flex Denim features extra elasticity to allow mobility, with an overall material mix of 70% Cotton, 25% Polyester, and 2% Elastane. Here are the details of the look:
Reeves Trench Coat (Camel)
Wool Blend V-Neck Knit (Navy)
Hunter Super Flex Denim (Rinse)
Oxford Shirt (White)
Damien Sneaker (White)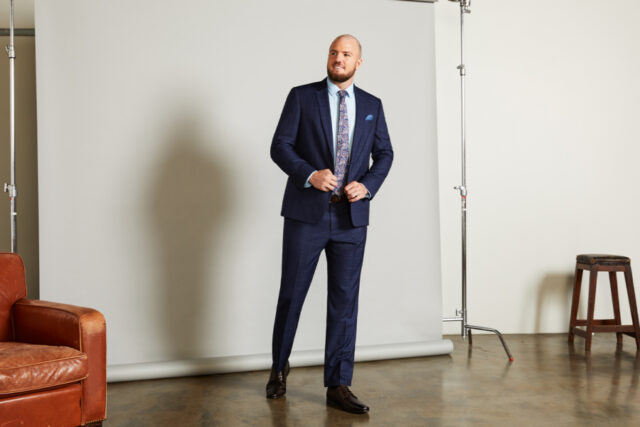 2. The Charles Look
Ideal for important business meetings and formal occasions, 'The Charles Look' layers shades of navy, sky blue, and chocolate in an amazing manner. The result is a fashion statement but of subtle contrast. Here are the details of the look:
Charles Check Suit (Navy)
Jameson Textured Shirt (Sky)
Corona Paisley Tie (Rust)
Charles Check Pant (Navy)
Dalton Textured Shoe (Chocolate)
Denver Reversible Prong Belt (Black/Chocolate)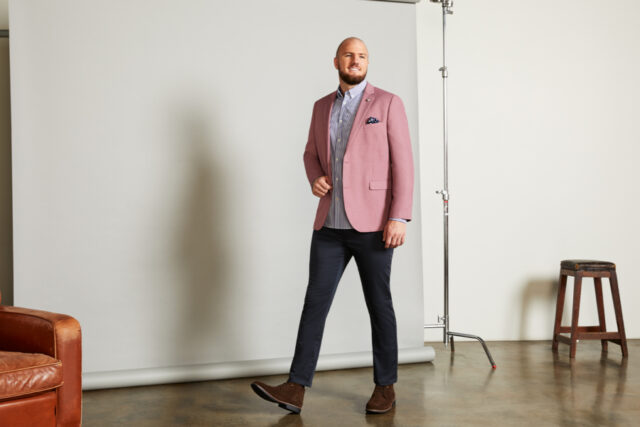 3. The Chace Look
This look is the smartest of all casuals and is this truly a fashion masterpiece, better known as 'The Chace Look.' Wear it to polo matches, to fancy restaurants, or even weddings. Others will naturally gravitate toward you because of your put-together look. Here are the details:
Chace Texture Blazer (Pink)
Benny Pant (Navy)
Cliff Suede Boot (Chocolate)
Forrest Stripe Shirt (Blue)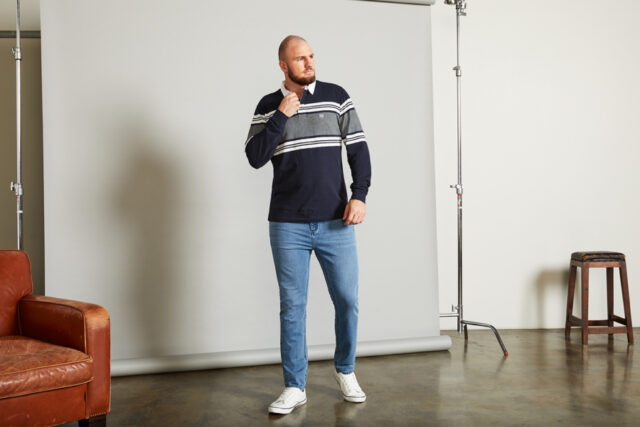 4. The Nate Look
Clean and casual, 'The Nate Look' might be best described as elevated pub wear or an ideal Match Day outfit. Simple perhaps and intentionally so, it's still a touch above the standard sporty attire. It features the following items:
Nate Rugby Long Sleeve Polo Shirt (Navy)
Enzo Denim (Rinse)
Damien Sneaker (White)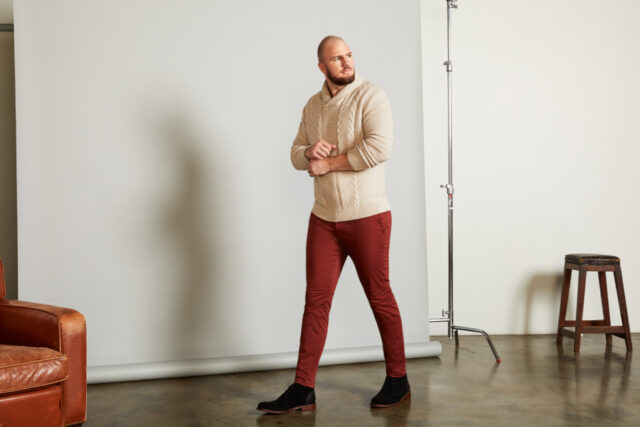 5. The Kingston Look
It can get chilly during the fall and winter months and 'The Kingston Look' will keep you fashionably warm. Indeed, we're getting the warm and fuzzies just by looking at this cozy get-up. Here's what it entails:
Kingston Shawl Neck (Natural)
Jim Slim Chino (Rust)
Tate Suede Boot (Black)
Must-Have Autumn/Winter Staples
Whether you opt for any of the five above-mentioned looks or not, you'll still want to pick up some must-have staples from Johnny Bigg. Your winter wardrobe simply won't be complete without them. They're as follows: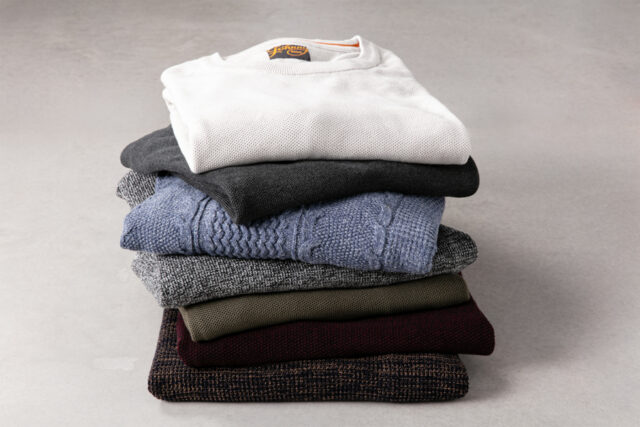 Knitwear and Hoodies
Available in various sizes, colors and styles, the knits and hoodies from Johnny Bigg offer just the right fit for the right men (big and tall).  See what catches your eye and stay warm and sharp all season long.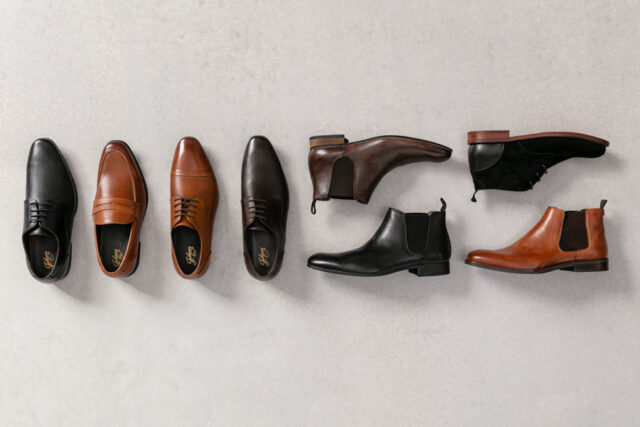 Smart Shoes & Boots
Seal the deal on your smart casual or formal get-up with some amazing footwear. Johnny Bigg has you covered from leather Chelsea boots to handsome formal shoes. Each pair is crafted from premium materials and a number of styles host innovative shoe-cushioning technology. Unique and effective, the cushioning absorbs moisture and provides all the comfort you need without changing the shape.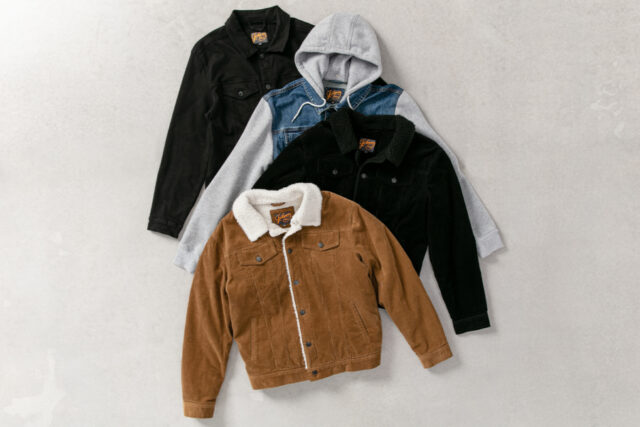 Trucker Jackets
These quality trucker jackets are the perfect example of fashion meets function and they provide warmth and style in equal measure. As always, you have your options because that's just how this brand rolls. No matter what you land on, it will fit like a glove and feel just as nice.
Whether you're looking for summer fashion for big guys or winter stylish clothes for big guys, Johnny Bigg has you covered with their multitude of options to choose from. Fashion for overweight men just became fun and exciting and you should pop in the link below to see what the fuss is about.