Have you ever watched a viral video, "Lesson from a Third Grade Dropout"? If yes, then you must be familiar with Dr. Rick Rigsby. Even if you didn't know about Rick Rigsby, here's some exciting stuff for you today.
Want to know more about Rick Rigsby? He's an exclusive motivational speaker, best-selling author, and passionate soul to help people achieve the impossible. Here's everything about his early life, family background, milestones, and net worth.
So, without any further ado, dive in.
About Rick Rigsby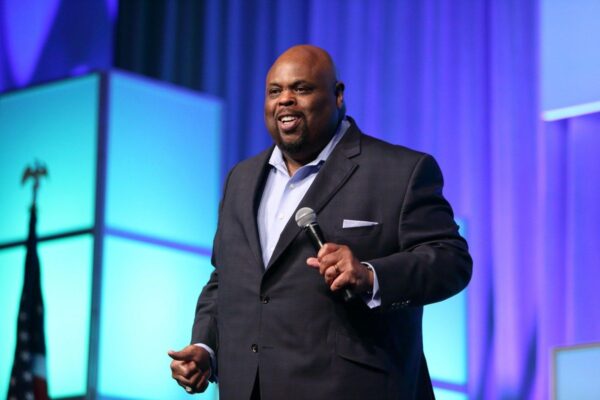 Dr. Rick Rigsby is one of the prominent authors and CEO of Rick Rigsby Communications. He is a best-selling author for USA Today, Amazon, and The Wall Street Journal. He is an exceptional motivational speaker and the Founder of Impact Family Ministries. He was also an outstanding professor at Texas A&M University and taught students about communication skills. Rick also started a podcast- How Ya Livin'. This podcast inspires people, challenges them, and encourages them to achieve the impossible. He also shares his 40+ years of expertise and inspirational stories.
Early Life And Family
Rick Rigsby was born in 1962 in San Francisco. He completed his graduation in Mass Communications in 1987 from CSU-Chico. After that, he did a Master's in Public Communications. He even received his Ph.D. from the University of Oregon.
Rick Rigsby presently resides with his second wife, Janet Butcher, and their four children in Dallas, Texas. Trina Williams is his first wife and a college sweetheart. She died in 1996 because of breast cancer. When she died, they had two children. Despite Rick's father being a school dropout, he calls his father one of the wisest men he had ever met.
His Career And Major Milestones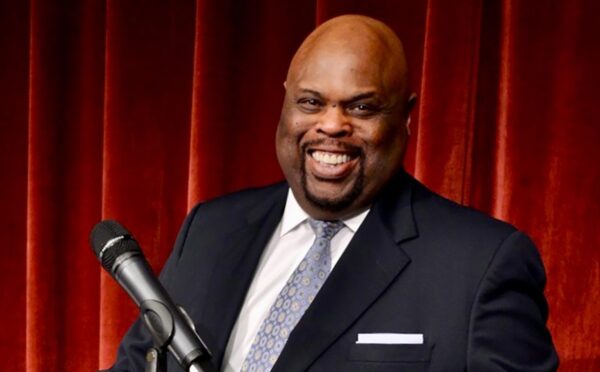 Rigsby initially worked as an Assistant Professor at Texas A&M. He taught Speech Communication skills to numerous students. Also, he won the outstanding teaching award from the university's College of Liberal Art. After working for over 14 years, Rick moved to Texas. Later, he started his career as a motivational speaker and offered million-dollar coaching classes.
CSU-CHico recognized Rick as an alumni honoree in 2000. Before his graduation, Rick worked as a reporter and anchor at KHSL-TV, the CBS affiliate in Chico. He received numerous awards for journalism even. Later, Rick Rigsby received the Outstanding Faculty Award from the Executive Vice President and Provost at Texas A&M.
A Few Things You Didn't Know About Rick Rigsby
Here're a few interesting and lesser-known facts about Rick Rigsby. So, read-on!
Rick Rigsby expresses enormous gratitude to his father for implanting the ideas of 'execute the basics.' He learned this at a very early age of ten. That's why he speaks exceptionally well and mesmerizes everyone.
Trina Williams was Rick's college sweetheart. After she died, Rick was so depressed. Then, his father came and said, "Son, just stand!"
Rick treats himself as a result of his father's legacy, and Rick's father learned wisdom from his struggles and life experiences. Rick's father is his greatest asset.
Net Worth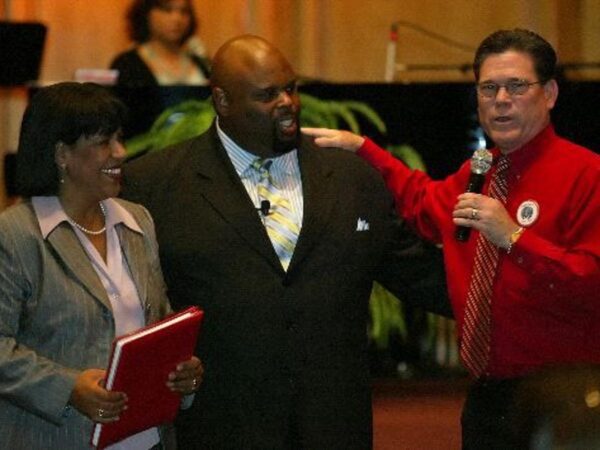 Rick Rigsby estimated net worth is around $3 million. His net worth includes his assets, money, and income. He is a popular motivational speaker and author. So, most of his income is driven by his motivational speeches and authoring books.