8+ Tips On How To Wear Men's Driving Shoes In Daily Life With Style (2020)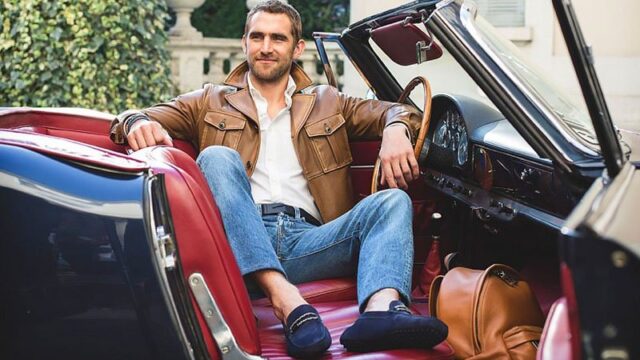 Providing elegance and comfort, the driving shoe is an excellent wardrobe addition for any modern man. Thanks to its dapper yet laidback aesthetic, the sleek, slip-on is perfect for a variety of occasions. So, whether you're dressing for summertime drinks, lunch at the yacht club or a trip down the coast, be sure to consider this timelessly fashionable footwear option. As for the rest of your outfit, we have you covered. In this guide, we'll show you how to wear a pair of driving shoes with serious style. If you're wondering between driving shoes vs loafers, are looking for luxury driving shoes, or are simply wondering which are the best men's driving loafers- then you have come to the right place.
What are Driving Shoes?
As their name suggests, driving shoes are a type of footwear created for driving. Designed to provide comfort and extra grip on the pedal, these classic shoes have a moccasin construction and feature rubber-pad soles that extend up to the back of the heel. They can also easily be slipped on and off thanks to their laceless design and boast a snug and comfortable fit. Overall, the shoe is flexible and functional with an easygoing yet elegant aesthetic. As such, they make a surprisingly versatile footwear option and can suit many more settings than just the car.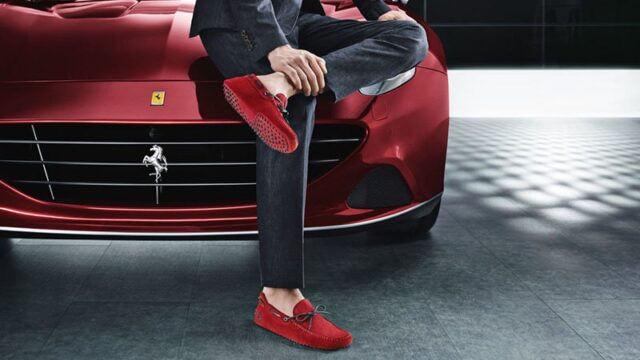 How to Style Driving Shoes
When it comes to styling driving shoes, there are a few loose rules to follow. Most importantly, stay true to the aesthetic of your driving shoes by pairing them with a relaxed yet elegant outfit. To do so, try teaming them with slim (not skinny) jeans, chinos or cotton shorts. If you do wear long pants, be sure to go sans socks and flash your ankles for a stylishly casual and contemporary appearance. To dress up driving shoes, you can wear a slim-cut suit in a casual fabric, but don't go too formal. Also, it's essential to ensure your drivers are kept clean and neat.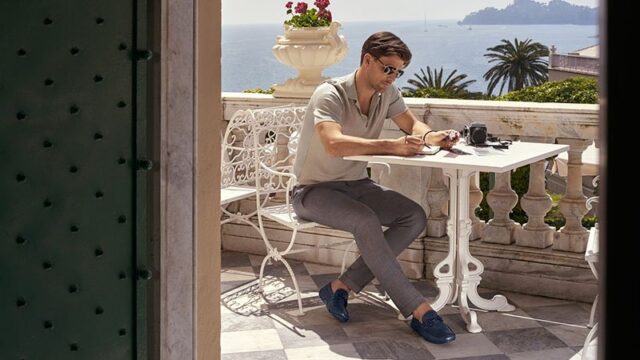 When to Wear Driving Shoes
Casual
Thanks to their relaxed aesthetic, driving shoes make an excellent choice for stylishly casual outfits. In particular, suede drivers tend to be best for projecting a laidback look. Ideal for summer, they can easily be teamed with jeans or shorts and a basic crew-neck T-shirt. If you do want to wear your driving shoes in winter, however, all you need to do is add a comfortable sweater to your jeans and tee ensemble.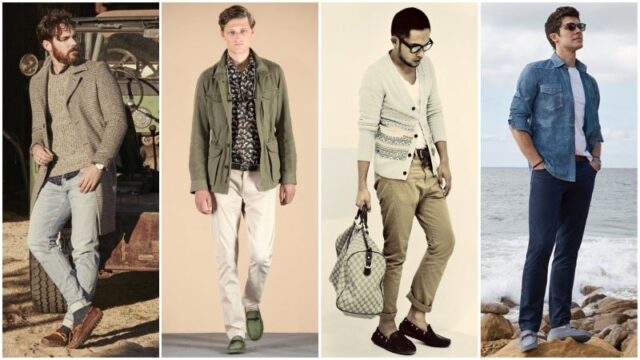 SHOP THE LOOK




Smart Casual
Driving shoes can be surprisingly suitable for smart casual events and occasions. For instance, you can wear them to lunch with slim-leg chinos, a button-up shirt, a blazer and a tie. Additionally, they can make an excellent option for business trips. Not only do they look presentable, but they're also comfortable and can easily be slipped on and off for airport security checks. Try choosing a dark brown or navy pair and teaming them with light socks, cotton trousers, a business shirt and a cashmere sweater to nail the look.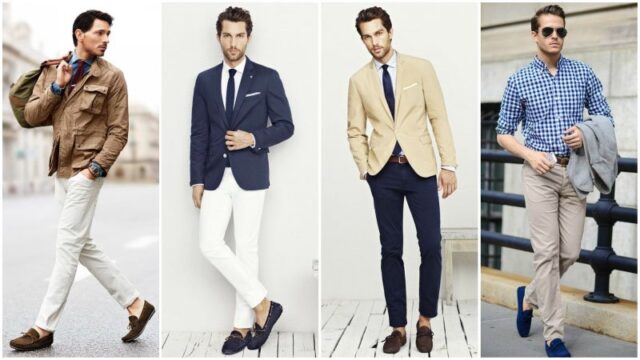 SHOP THE LOOK




Road Trip
Take the driving shoe back to its roots by donning a pair for your next road trip. Trust us; you don't need to drive an Italian roadster to look seriously stylish cruising the coast in these classic shoes. To rock the comfortable and elegant footwear choice, team a pair with jeans, a T-shirt and a relaxed yet stylish jacket, such as a suede bomber. Then, complete your look with aviator sunglasses, a sleek watch and a packed duffle bag.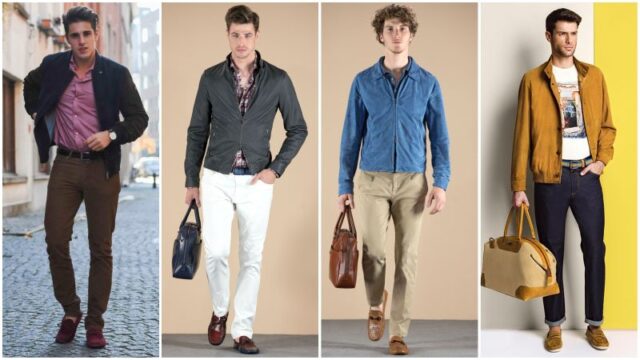 SHOP THE LOOK




Summer Vacation
Driving shoes are ideal for summer vacations. As they can be dressed up or down, they can stylishly see you through a variety of events. To wear drivers casually on vacation, such as at a beach bar, you can team a pair with chic swim shorts or linen pants and a polo shirt. Then, add fun holiday accessories, such as sunglasses, beaded bracelets and possibly even a straw Panama hat. For something more formal, like an overseas beach wedding, partner a smart pair of driving shoes with a linen-blend suit and lightweight cotton shirt in light tones. As a bonus, the rubber soles will make walking on sand easier.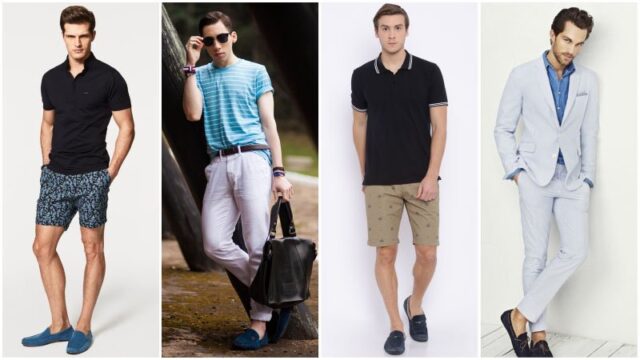 SHOP THE LOOK




Sailing Getaway
Are you planning a sailing trip? Try swapping your usual boat shoes for a pair of drivers instead. These shoes are perfect for nailing a stylishly preppy aesthetic. All you need to do is pick your favourite pair then add chino shorts and a lightweight cotton or linen shirt. Classic Ray-Ban Wayfarers and a woven belt will complete the look. Just remember, if you choose to wear suede driving shoes, be sure to spritz them with a waterproof spray before heading out.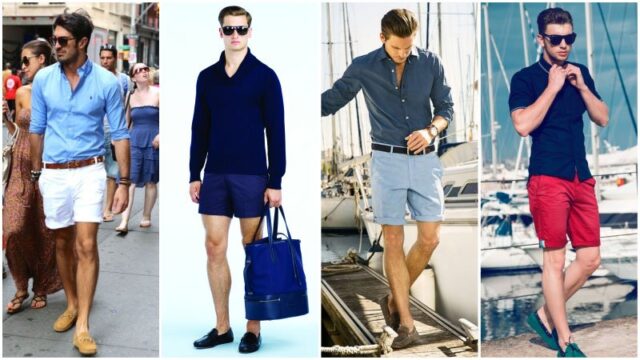 SHOP THE LOOK




Best Driving Shoe Brands
Tod's
Tod's has long had a knack for creating elegant yet functional footwear for the contemporary lifestyle. So, it's no surprise the label has experienced plenty of success, including the creation of one of the world's most famous driving shoes, the Gommino. A favourite around the world, the Gommino is beloved for its iconic design and premium craftsmanship. Today, you can even have a pair personalised to suit your own signature style.
SHOP TOD'S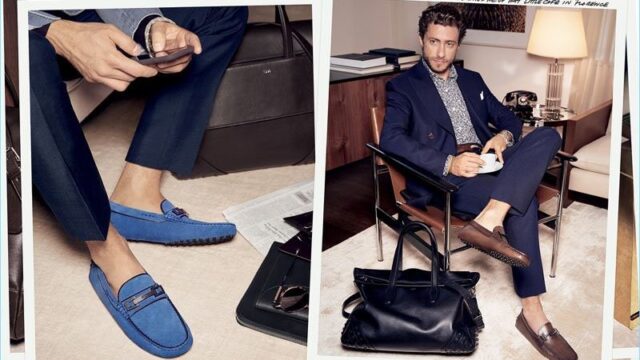 Gucci
Well known for its classic loafers, Gucci also offers an excellent selection of sleek driving shoes. So, if you're looking to channel the fashion brand's luxurious Italian style, be sure to order a pair. Ranging from clean and classic designs through to bold, fashion-forward styles, Gucci's selection of driving shoes is diverse and impressive. Also, much like the label's famous loafers, many of its driving shoes also feature the iconic Gucci Horsebit detail.
SHOP GUCCI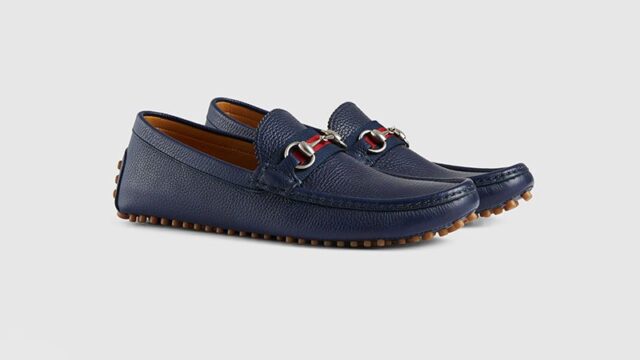 Salvatore Ferragamo
Legendary Italian shoemaker, Salvatore Ferragamo opened his iconic Hollywood Boot Shop in the U.S. in 1923, and, due to his famous clientele, soon became known as the "shoemaker to the stars". Despite his death in 1960, Ferragamo's name lived on thanks to his impressive and beloved brand. In the '70s, that brand expanded into men's footwear, creating stylish shoes for discerning gents. Today, men around the world capture the label's sophisticated Italian spirit by wearing its much-loved loafers and driving shoes.
SHOP SALVATORE FERRAGAMO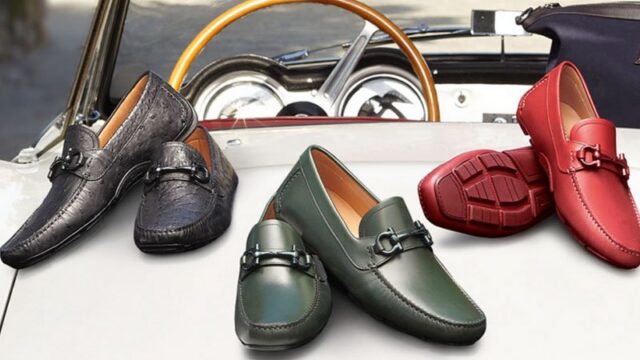 Bally
Swiss luxury fashion house, Bally is known for its elegant accessories. The label was founded in 1851 by Carl Franz Bally, who had the vision to create exquisite footwear from the finest leather using innovative craftsmanship. Since then, the brand had gained the reputation of one of Europe's top shoemakers. Today, the company offers a wide range of footwear options for men and women, including an impressive selection of loafers and driving shoes. Expertly crafted in luxurious materials, Bally's drivers are comfortable, stylish and perfect for day-to-day wear. Many designs feature the signature Bally stripe detailing.
SHOP BALLY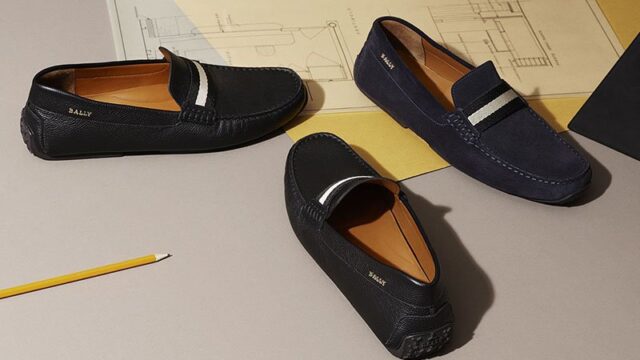 How to Wear Driving Shoes
Ensure your driving shoes appear clean and neat, especially if they are suede.
Choose sleek, leather driving shoes in a neutral hue for a classic appearance or suede driving shoes in a jewel tone for a bolder look.
Go sans socks and flash your ankles to enhance the casual elegance of your driving shoes.
For a relaxed yet stylish look, team your driving shoes with slim jeans, chinos or smart cotton shorts.
To dress up driving shoes, pair them with a slim-cut suit in a casual fabric.