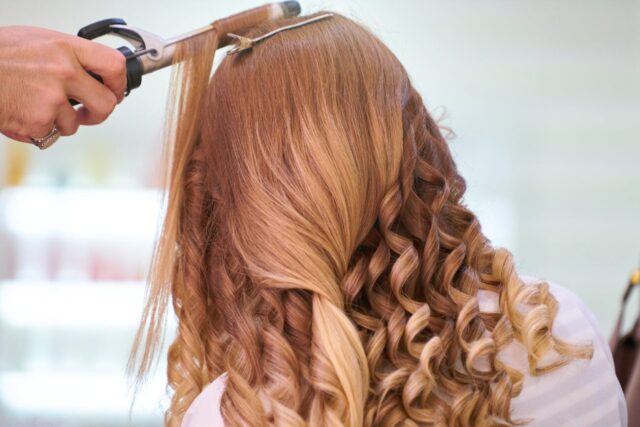 When it comes to looking your best, there are some standard tools of the trade. You will want to find the right makeup for your complexion. You'll want to find the best clothes and the right hair stylist. You'll also want to be sure that you have the right products for styling your hair – shampoo and conditioner, gels or mousse or other products, a great blow dryer and, of course, the right curling iron.
Some people seem to think that curling irons are all the same. They don't understand that the inexpensive curling irons like the ones that can be bought in discount stores aren't built to last the same way that curling irons from a beauty supply store are. They don't understand that, even when it comes to curling irons from a beauty supply store, there can be big differences between one curling iron and the next.
Some curling irons work in a way that is similar to a styling brush and a hair dryer – using hot air to style your hair. Some are made with narrow wands for tighter curls; others are made with a wider wand meant to provide long flowing waves in your hair. You can find a curling iron to create spiral curls, spring curls and even curling irons that don't really do much curling per se — curling irons that are used to straighten hair.
However, even once you've found the right curling iron to keep up your hair style, you may be confused about which type of curling iron is best for your hair. In addition to the hot air curling brush, you'll find that there are a number of other options: ceramic, steam, metal. There are traditional curling irons that you'll plug into the wall, and then there are butane curling irons and propane fueled curling irons that you'll be able to use anywhere.
Butane and propane fueled curling irons are a great asset for getting ready on the go. Running late to head to the office? Take your curling iron with you and squeeze in a few minutes in the restroom before you make it to your desk. Going out after work? Take your butane curling iron with you to the office, heat it up, style your hair before you leave the office and you won't have to make a trip back home.
More importantly, though, if you do much traveling, you'll find that a butane or propane fueled curling iron is an ideal option. Why is a gas-powered iron such a great choice? There are three reasons that rise above the rest:
Once you're accustomed to using a butane curling iron, you won't want to switch back to another style.
Propane fueled curling irons can easily be taken with you wherever you go. Not only is it easy to take one along with you to the office, but it is easy to slip one into your carry-on bag or suitcase when you travel.
When you travel with a butane curling iron or propane fueled curling iron, you won't have to worry about finding the right adapter when you travel out of the United States, because you don't have to plug in your curling iron.
Still not sure that this style of curling iron is right for you – or, for that matter, right for travel? Try talking over the choice with your stylist or with others who use them. You are bound to hear stories about how convenient it is to not have to worry about remembering to unplug your curling iron before you leave home. Similarly, you won't have to worry about tripping over the cord, having someone else trip over the cord or having the family pet decide that chewing on the electrical cord is a good idea.
After all, your curling iron should be an asset, not a liability. Your curling iron – once you find the one that is right for your hair and hair style – should also be something that you don't need to replace on a fairly regular basis. Therefore, it makes sense to consider more than just "any" curling iron; consider finding a curling iron that will meet your needs wherever you are – whether you're traveling across town or traveling around the world.