[2021 Winter Must-have Items] 6+ Signature Perfume And Scents That Will Definitely Spice Up Your Senses
As winter approaches with the autumn leaves taking over the sidewalks, and after plenty of counter-hopping and chats with perfumery experts, _shift has rounded up a few recommended scents that will definitely spice up your senses this season.
Here is a list of your potential signature winter scents…
Not primarily known for cosmetics, Maison Margiela created its first fragrance, untitled , in 2010. However, we are far more interested in two particular scents found in the more recent Replica collection which surfaced in 2015. "It was named Replica because it intends to replicate various locations, instances, moments and times," explains Ethan, Margiela's perfumer at Selfridges.
A Polaroid photo is attached to each display bottle to help customers envision what the scent reflects. It also has a brief description typewritten onto a cotton muslin label, all with different titles, provenance and periods to recreate certain instances.
When asked about the most wintery selection, Ethan reaches out to Jazz Club and By the Fireplace and spritzes them onto two sample strips. "Jazz Club has a dominant leathery scent which evokes a heady feel," he says. The fusion of pink pepper, tobacco, rum, vanilla and Neroli (an essential oil) is just right to bring an exhilarating sensuality to the fragrance. Created in 2013 by Alienor Massalet, this fragrance pretty much smells like intoxication.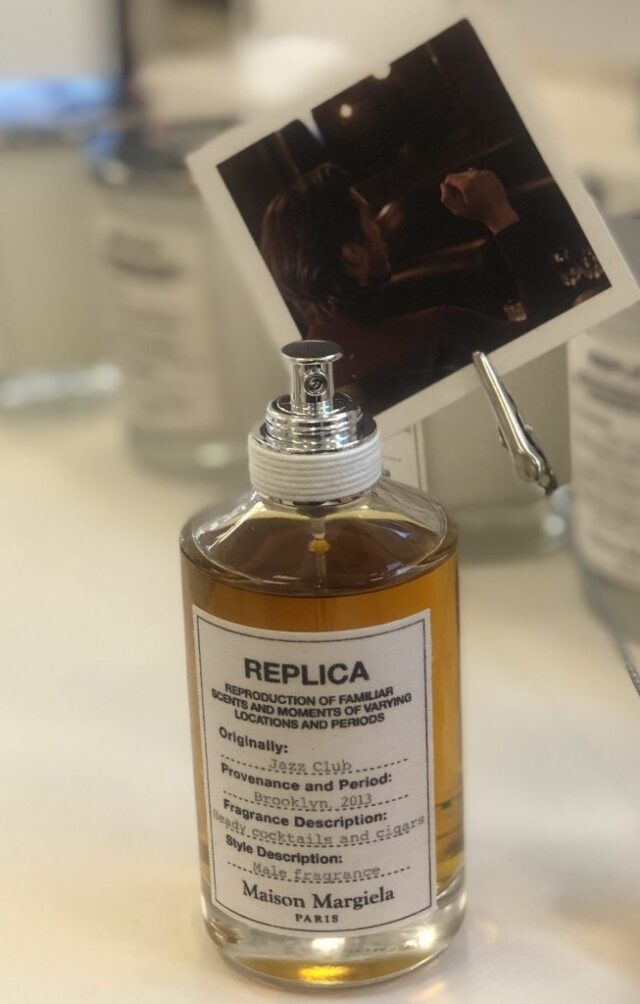 Ethan describes the scent By the Fireplace as "quite self-explanatory because it pretty much reminds you of snowy days in the cabin, by the crackling fire, roasting chestnuts." Its warm and spicy element is composed of chestnut accord, vanilla, orange blossom, cashmeran, pink pepper and tobacco. The nose behind this woody fragrance that came out in 2015 is Marie Salamagne.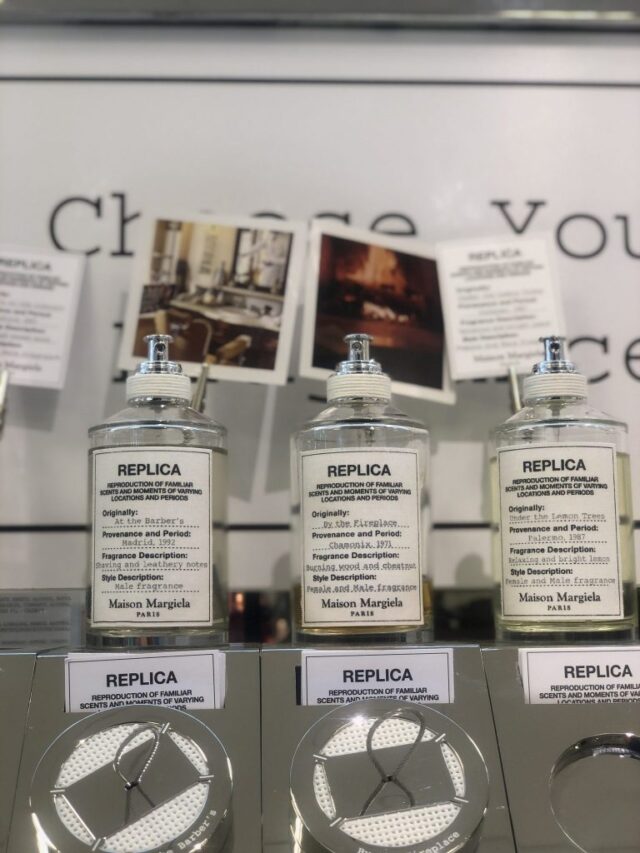 Ethan mentions that the whole range is unisex and he finds customers gravitating towards all bottles, regardless of gender. The bottle of 100ml sells for £96. The scents are also available in candle form for £49 a unit.
It's hard to ignore the striking and invigorating scent while walking past the locally renowned Penhaligon's. In fact, while waiting for perfumer Jo Brooks, who has been working for the company for ten years, two customers walked in to ask about the scent coming from the store. Upon asking her about the scents associated with the upcoming season, she explains the importance of tasting the fragrance.
View this post on Instagram

At Christmas-time, one can always rely on the classics. And what could be more traditional and elegant than Blenheim Bouquet? A sparkle of lemon, fiery black pepper and a hint of festive pine. Yes, that'll do nicely. Comment below if you love Blenheim Bouquet! #NaughtyOrNice
"Focus on the taste of Christmas, not just the smell. Taste," she says while passing me the strip of freshly sprayed Roaring Radcliff from the portrait collection. "Because a few of our fragrances are what we call gourmand which means that they remind us of food," she adds. Roaring Radcliff, it turns out, consists mainly of gingerbread, tobacco and rum, which is reminiscent of the Christmas holidays. This warming unisex fragrance won awards when it first came out in 2016.
Another winter-appropriate option from Penhaligon's most recent collection would definitely be Clandestine Clara for women, which is mostly composed of rum, cherries and almonds. This seductive fragrance is rich in vanilla, amber, patchouli and cinnamon musk, which explains its smoky and velvety aroma. 100ml bottles from the portrait collection sell for a £188.
View this post on Instagram

Bird watching. A pleasant Sunday morning activity. Though not strictly limited to the weekend. Best enjoyed with a flask of hot tea and biscuits. These birds' scented songs ring out through the trees and transport those with interests in ornithological olfaction to blissful relaxation. Their minds lingering in a moment of sweet reverie. One needn't own an aviary to indulge in such pleasure as this. Which of the Portraits Family birds is your favourite? #AFragrantSafari
As for the company's all-time best-seller, the iconic Halfeti is the perfume that turns a passer-by into a customer thanks to its intense sillage – the trail left by the scent. The fusion of eclectic scents incorporated in this bottle make the ultimate statement and its spicy woody nature tends to draw a lot of attention. The notes used in this scent open with a foundation of leather, oud, Turkish rose, amber, vanilla and sandalwood, while the heart notes include cumin, nutmeg, saffron and jasmine. Grapefruit and bergamot make up the head notes. A bottle of 100ml goes for £173.
View this post on Instagram

What-ho! Gifts from Halfeti have floated ashore. A black rose blooms on the riverbank as grapefruit and oud tangle in the moonlight. Explore Halfeti's array of opulent treasures – sumptuous soaps, intoxicating scents and a vigorous body cream, to name a few. #Halfeti #Penhaligons
With Christmas right around the corner, it would also be sensible to think of gifting scents. Diptyque has gained global recognition for its renowned candles and Instagram-worthy aesthetic. "Our top sellers for this season would be feu de bois, ambre, baies and tuberéuse," reveals Sara Craig, an employee for Diptyque on Brook Street.
Have you ever walked into an Agent Provocateur store and wondered how it smells so sultry? The candle responsible for this naughty behaviour is Diptyque's global bestseller Baies, which is French for berries. It smells like a bouquet of roses with an interesting twist of blackcurrant. It gives off a very balanced scent, the roses aren't overpowering and there's something spicy about it which keeps you curious.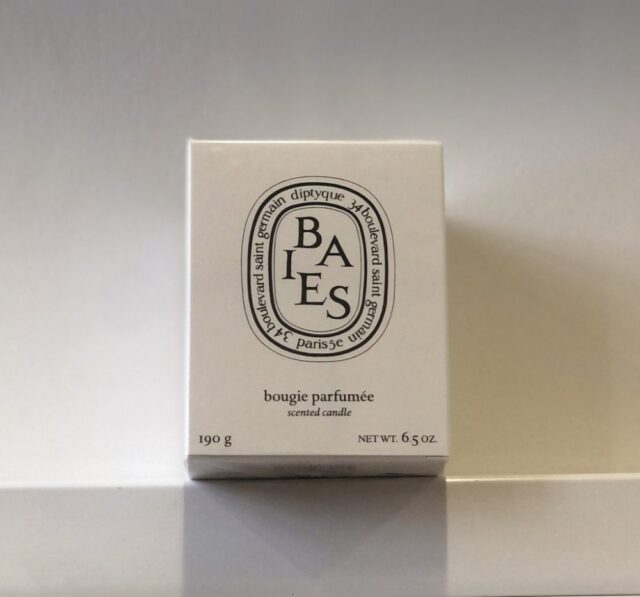 View this post on Instagram

The Black Bouquet is a special limited edition of our iconic Baies candle, reimagined for this special week-end. #diptyque #blackbouquet #baies
Moving on to two very popular candles for the festive season, Feu de Bois and Ambre are highly recommended to burn together since they are complementary. "Feu de Bois smells of five different types of wood which is a quite nice replacement for people who don't have a fireplace but still long for that feel, whereas Ambre is purely amber," she says.
View this post on Instagram

Golden Candle! 1.5kg indoor-outdoor Feu de Bois candle, featuring a handcrafted vessel, enammelled with gold alloy. #diptyque #lalégendedunord #candle #feudebois Photo: @antoninbonnetphotography
Tuberéuse is constituted from a "white flower similar to jasmine but is more musky", which makes it a perfect fit for fresh winter mornings. The tuberose flower is found in abundance in southeast Asia which widens the customer audience for this specific candle.
The Parisian candle company also puts together an assortment of gift-worthy selections. After the candle has fully been used up, most people tend to keep the glass jar and reuse it for their jewellery, cotton buds or other toiletries. The candles have a starting price of £27 for their smallest size of 70g worth of 30 hours of burning time.