[2020 Winter Women Fashion] 7 Best Waterproof Ski Wear that would make you look Stylish on the Slopes
Skiwear is by no means easy to get right. Finding garments that are waterproof and warm whilst not making you look like the Michelin man are hard to come by. But not anymore, as we have found the pieces that will take you from ski to après seamlessly…
The Jacket
Arguably the most important piece of ski clothing you will own, a ski coat (just like in the city) should be the focal point of the look. This one by skiwear brand Erin Snow, is made from a quilted shell and is padded with Prima Loft, an insulating fabric that will not only make you look great but feel great too. The cinched-in waist ensures all fears of looking too bulky are banished, whilst the monochrome colour palette means it will go with anything. Be careful not to go too fashion focused with your jacket as it should last and they aren't cheap to replace. As Erin Snow states: "longevity is more important than trends, so the brand creates tailored performance pieces that you'll wear on the slopes year after year."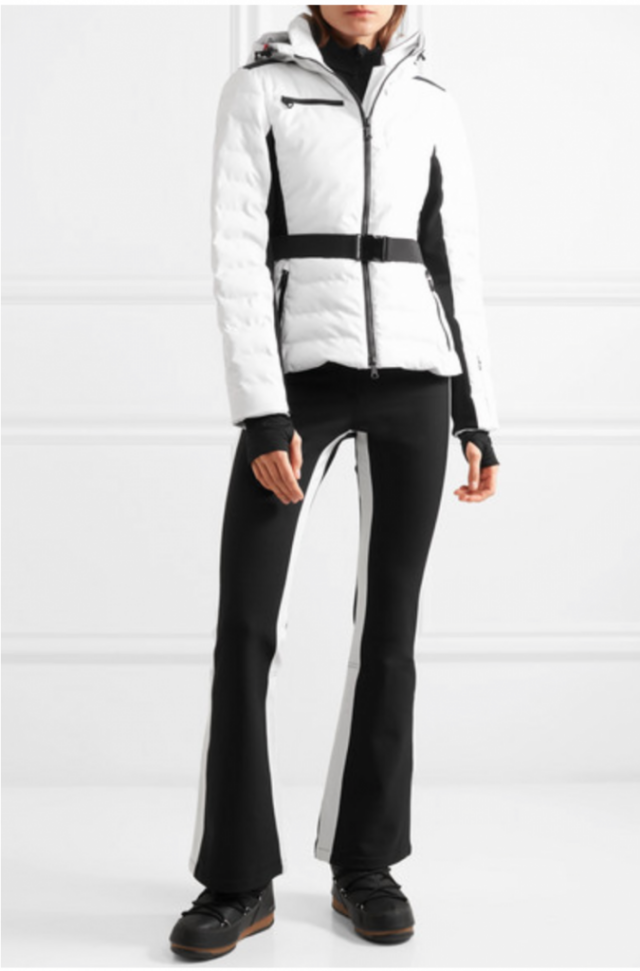 The Snow Suit
Add a pop of colour to your ski get-up with this bright Topshop number. It maximise your time on the slopes with the streamlined style of an all in one, and you definitely won't be missed in this.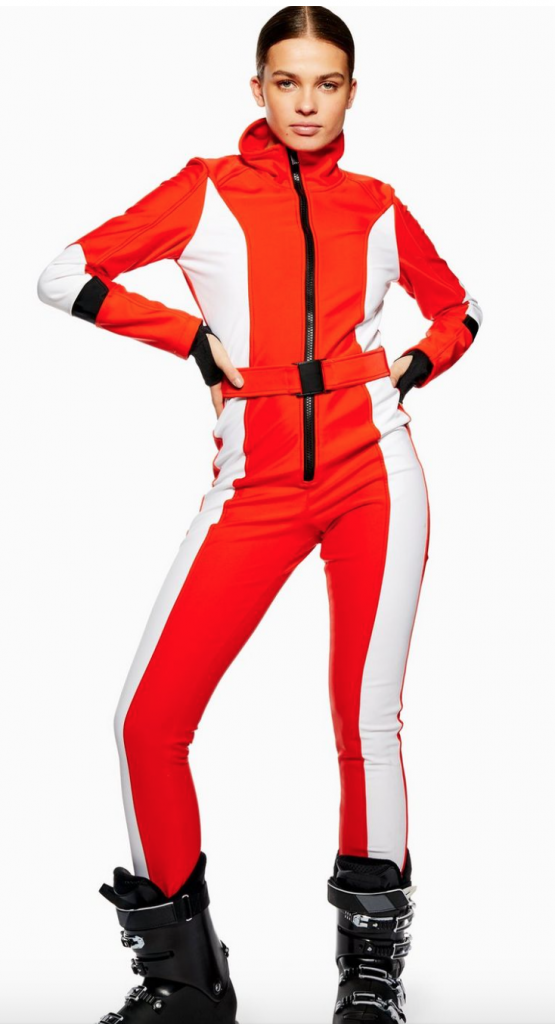 The Trousers
Keep it simple in cult brand, Perfect Moment's Aurora Flare ski pants and say goodbye to the days of unflattering ski trousers. Fitted at the hip and thigh, but with a slight flare meaning they can slip over ski boots makes these the perfect ski trousers. And, not only are they chic but practical too. Made from high tech Dermizax, a material that makes them both waterproof and breathable, not forgetting the additional padding on the knees for those novices out there.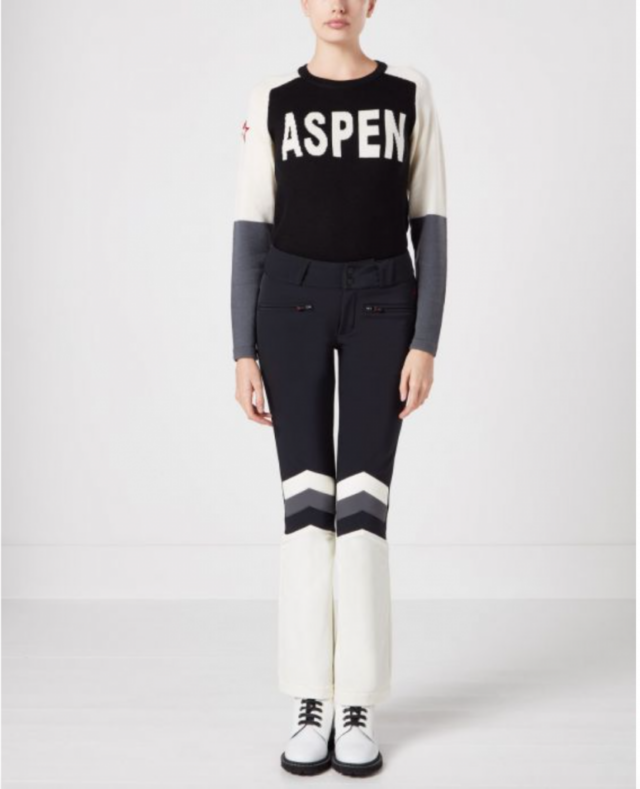 The Thermals
Don't be fooled in to thinking your thermals don't need to be as stylish as your outerwear. Dining or partying on the mountainside can often get warm, meaning those extra top layers are peeled off leaving your thermal on show. This one from Sweaty Betty in this cute star pattern is almost too good to hide.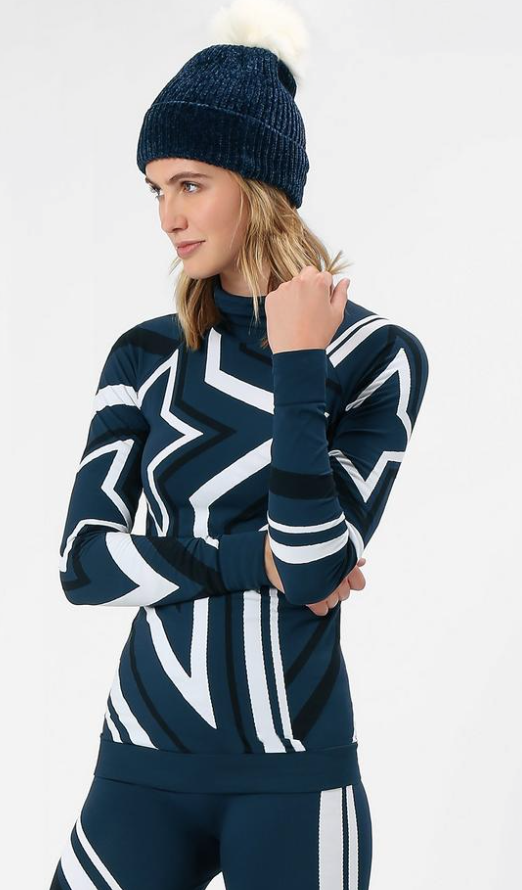 The Knitwear
There is a plethora of ski knitwear available in the shops right now which work just as well on the slopes, as they do in the bar. Roll necks like this one are a great option for keeping warm whilst still looking cool.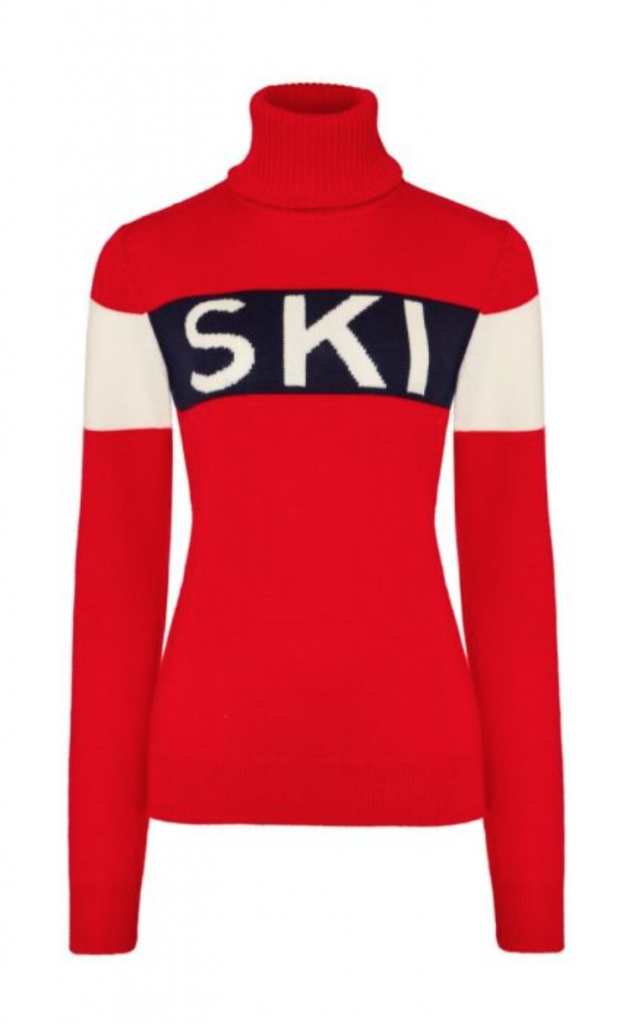 The Snow Boot
Moonboot is the only brand to know when it comes to looking for snow footwear. With a whole range of styles and colours, you will be spoilt for choice. Not as chunky as the original style, this pair has to be our favourite. Maybe it's something to do with the furry lining… Because really, is there anything better in minus temperatures?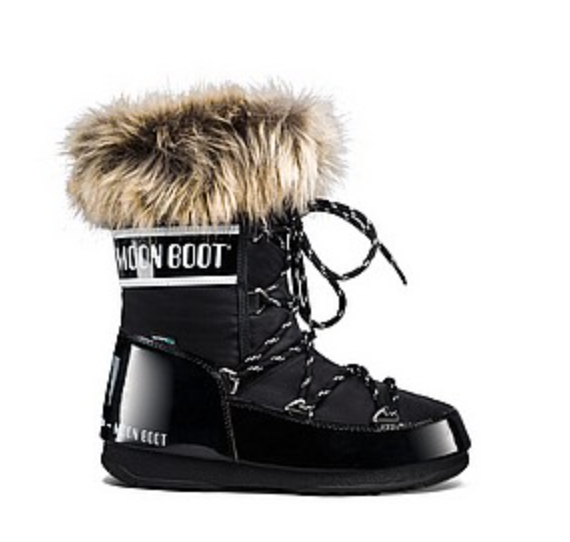 The Accessories
Now for the fun part: bobble hats, mittens, snoods, goggles. The list of ski accessories is endless. Some are essential (gloves, goggles) some, not so much – but one thing's for sure, this Moncler hat is the perfect finishing touch to any ski attire.