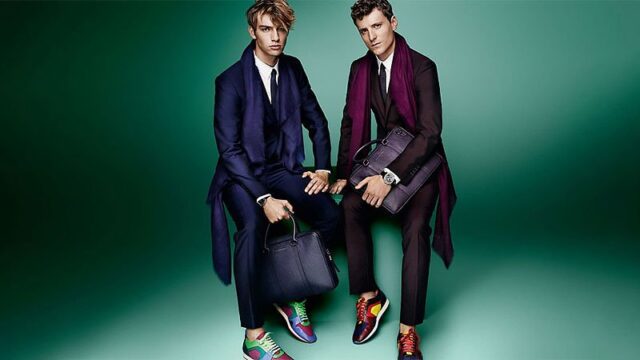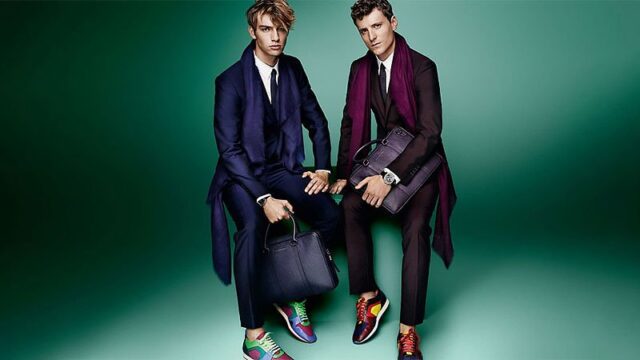 Fashion trends are hard to follow as they always vary, but staying toasty will always be a timeless fashion style. As it gets cold, it is important for everyone to stay warm. It can range from an overcoat to woolly socks to keep your protected from the elements of cooler seasons. For men, there are various ways of putting an outfit together, and this accessory is the greatest addition to complete the look. It doesn't matter whether it is a casual or formal event, here are some ways to style men's scarf, keep looking to see the best scarves for 2023!
Types of Scarves
Cashmere Scarves
As it is made from one of the softest fabrics, a cashmere scarf is a great accessory for your winter outfit. It is suitable for any outfit you have, you can knot it to have a more tidy look or just let it hang for more casual occasions. For a monochrome look, pick a scarf the has the same color that matches your outfit, Pick something that is checkered for a greater impact. It is also a great option to wear a cashmere scarf under your jacket or have it wrapped around your neck twice. When it gets cold, it is essential to keep yourself warm in style. A cashmere scarf is arguably the best travel scarf and scarf for winter. If you only want to have one scarf, a cashmere luxury scarf would be the best option.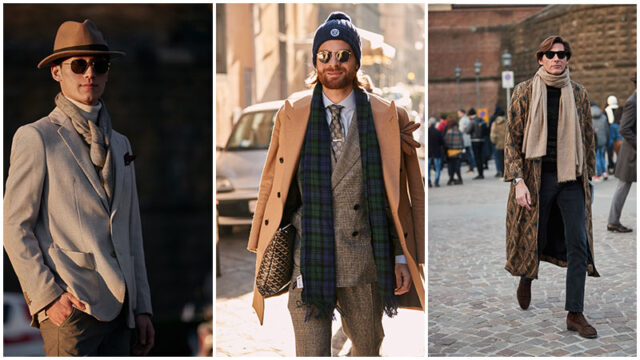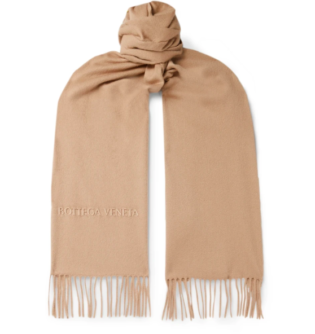 Wool Scarves
To deal with significantly colder weather, wool scarves can be your best friend. This is a multi-purpose accessory to keep you warm when you feel cold. Depending on whether you like simpler designs or something with more patterns, you can use a wool scarf is an additional layer to your winter attire. It works for day and evening events, pair your scarf with jeans, chinos, or even a suit. To pull off a bold look, you should go for colors such as red or tan, or you can go for a cooler look by picking black or blue. Are you now looking for the best wool scarf for men? Here is our selection of the best wool scarf for men.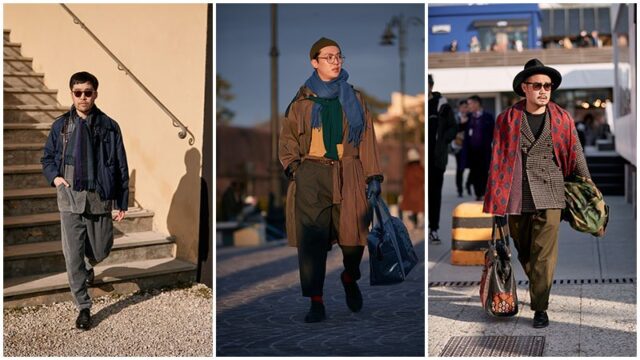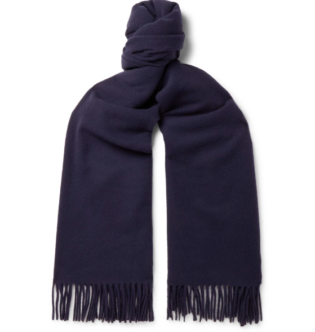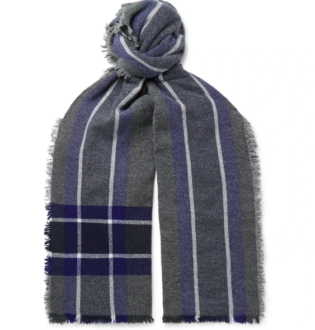 Printed Scarves
Why be boring when you can be bold? During the colder seasons, people usually go for outfits that are darker, so why not brighten it up with a patterned scarf. You can opt for the basic colours like blue, yellow or red, or even pick scarves with branded logos – there are no limits for this accessory. It is ideal for when the season is shifting or even in the middle of winter, you can put one of these on and look fresh whenever. Go for myriad shades for a more profound look, or keep it bold with monochrome colours.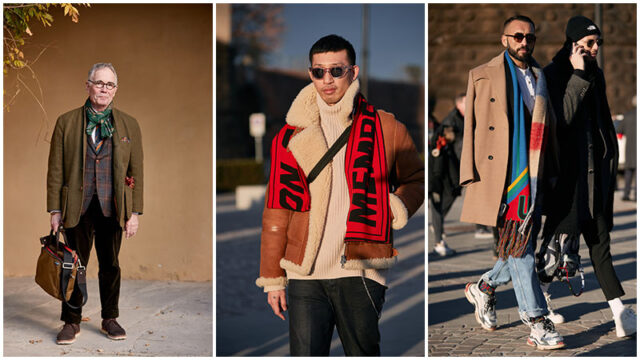 Plain Scarves
Look grand by adding a plain scarf to your outfit. This accessory can play a versatile role in your wardrobe and will be a great addition to any outfit you wear. From a chunky knit to soft cashmere, it can look well with casual or even formal outfits. The block shade on your ensemble highlights your exceptional style and would look stunning. The simplistic touch will serve as a touch of refinement to your outfit, even if you are just wearing casual jeans and a t-shirt. They work for all occasions thus it is one of the best men's travel scarves and scarves for winter.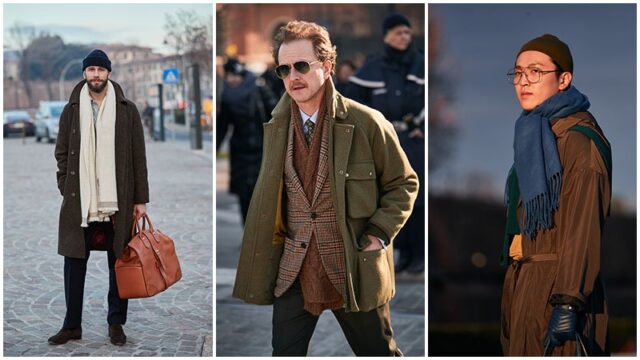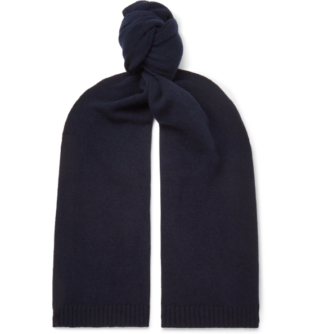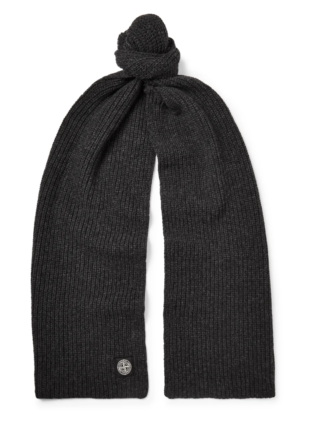 Oversized Scarves
All in or nothing! These oversized scarves go with many different occasions, you can either have them hung around your neck or wrapped around your whole body. It touches up with your outfit with class. Most importantly, they also keep you warm while looking stylish. They come in different designs, including blanket designs or chunky knits. Darker shades like brown, black or charcoal will go with your wardrobe, no matter which style you prefer. I'm sure that you'll enjoy cold weathers more after you got this amazing accessory to make your outfit more stylish. If you are a travel lover, they also make a great travel blanket on planes!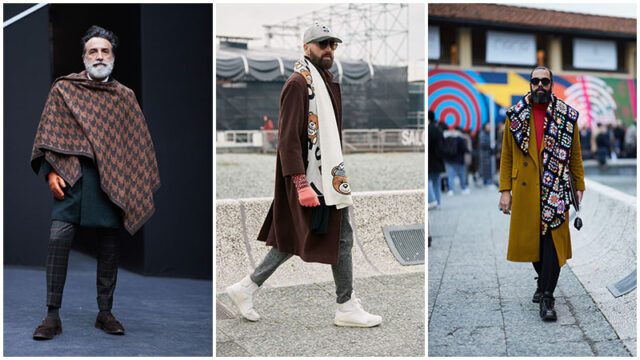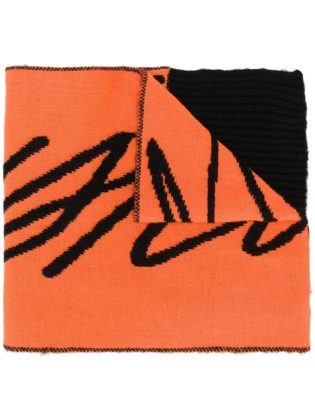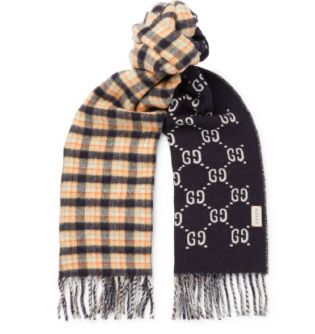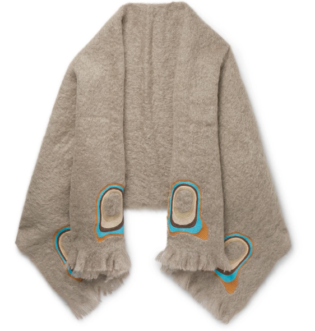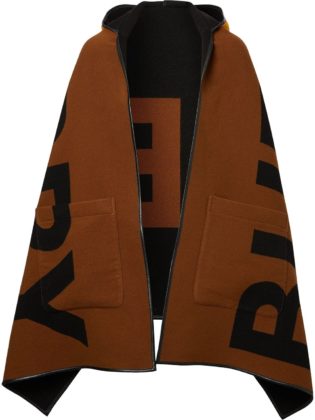 How to Tie a Scarf
If you are looking for men's scarf how to wear, here we have 7 styles to show you men' s scarf how to wear!
Drape
The simplest way to wear a scarf will be the classic draping method. It is an effortless styling technique that allows you to get ready in no time. Hang it around your neck then the scarf will do the magic for you. If you are going to formal events, you could tuck them underneath the collar of your jacket or coat to establish a classy outlook. Ideally, you should wear it in the cold weathers to keep you warm and cozy.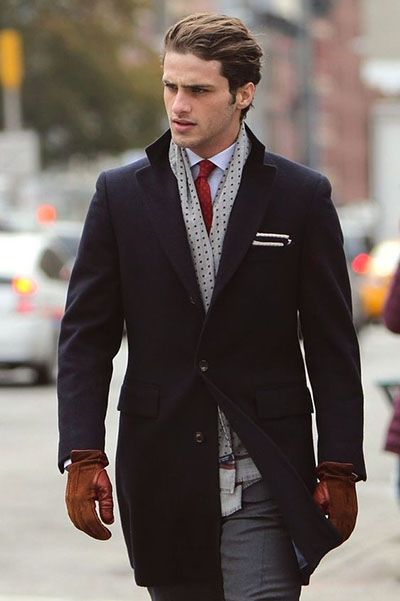 Over-Hand
If you want a more fancy look that makes you fresh and polished. It is a simple look for chilly weather or semi-formal events that you'll need only a little preparation time. Drape the scarf around your neck in a way that one side hangs longer than the other, then wrap it over and under the shorter end then have it through the opening near your collar. Fix the rim and the knot so the scarf will be evenly spread around your neck.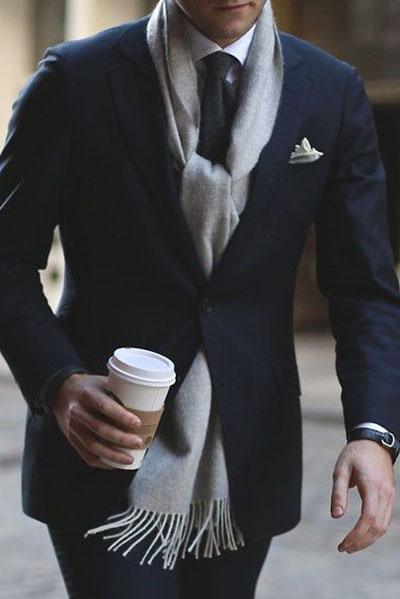 Reverse Drape
If the weather is getting too chilly, use this method to stay warm and cozy. This look is most optimal for medium scarves, and will help to keep your torso warm. Simply hang the scarf around your neck in a way that both ends are of equal length, then bring the ends to the other other shoulder to create the look. Hide the ends and fix the rim to make the scarf look more polished. If you are wearing a casual attire in the cold weathers, this method would be perfect for you! For extra warmth, you could use it with scarfs of thicker fabric like wool or cashmere. Military scarves are also great for this method!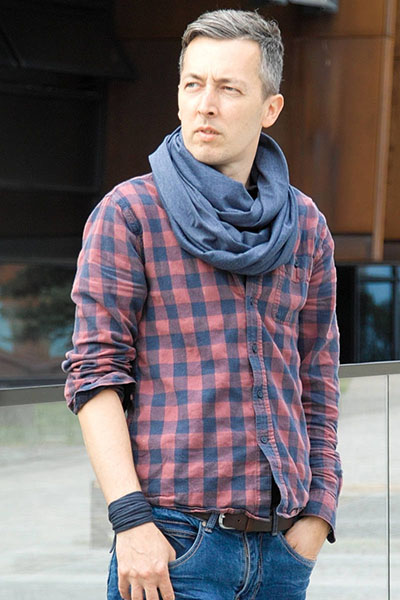 Once Around
This is the method that allows you to keep warm with just a move. You'll need medium length scarves to recreate this look. Have it rest over your neck while one side is a bit longer than the other, then wrap the longer end over your neck and let it fall freely again. Since it wraps around your neck, it covers the exposed parts of your body and keep you warm in the chilly weather. You can look for scarves of lighter materials including linen, cashmere or soft wool so you can effortlessly recreate the look. Whether you're putting on formal attire or casual wear, this look is optimal for both.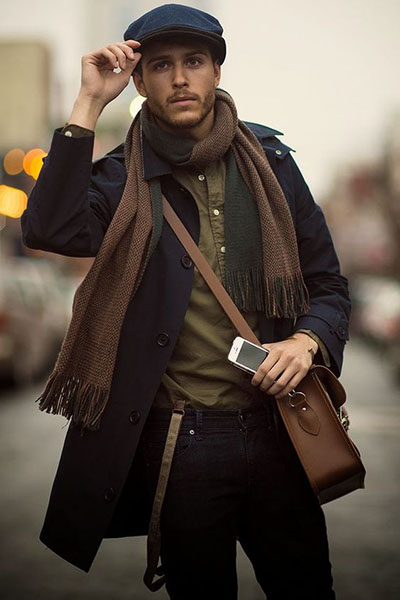 Twice Around
Similar to the once around, this one is a counterpart that gives you twice the warmth. Simply follow the steps of once around, then wrap the scarf around your neck once more. You'll need medium length scarfs to recreate the look. Since the weather is cold, you should look for scarves of soft and warm material. This look is easy to maintain, you can either leave the ends even or have it unbalanced, it will still look good anyway.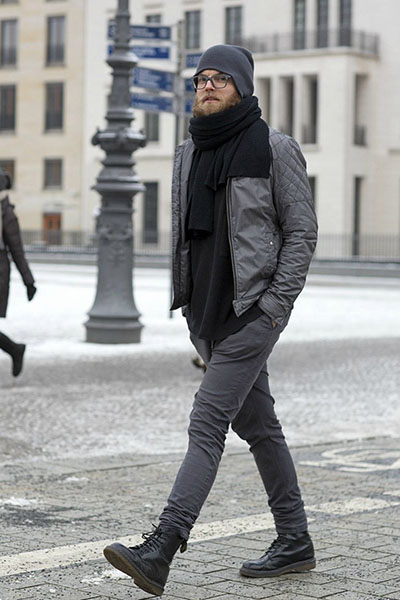 Fake Knot
If you're looking for a more unique style, you can try this one! This method makes you look trendy while keeping you warm and cozy in the cold weather. Simply drape the scarf over your neck in a way that one side is longer than the other, use the longer end to wrap it around the other to make a loop, then through the hole to create a knot. If you want to add more delicacy to your look, choose materials that are more vibrant or with more sophisticated designs. Whether you want to wear it for business occasions or a laid-back attire, it makes a great and fancy choice.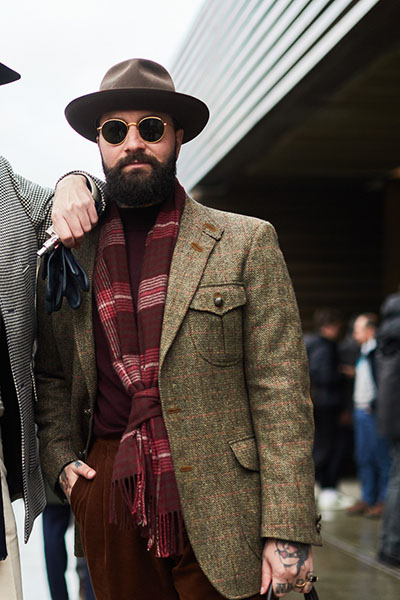 Four In Hand
If you are in the mood of challenging yourself, then you should try this one out! This is a more advanced option that provides you with the warmth and fashion. Since it is a tight knot, you won't have to worry about it falling off during the day. Slightly different with other styles, you'll have to fold your scarf in half to begin with, then wrap it around your neck. Then, take one of the ends and pull it through the hole you created from folding your scarf. Twist the hoop so it makes another small hole, then allow the other end to go through it to it creates a tight knot. It sounds a bit sophisticated, but it creates a stylish finish to your outfit.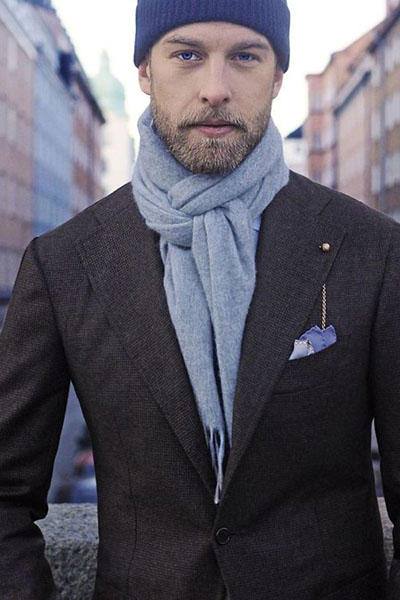 How to Wear a Scarf
For formal events, draping method is great for polishing your outfit in no time.
If you are going for a statement look, choose patterned or vibrant fabricated scarves.
Don't hesitate trying out new knots or methods, you'll be able to perfect them through practicing!
Have the scarf wrapped around your neck when the weather gets colder to keep yourself warm.
Some of the knots are for formal events while some are more optimal for casual occasions only. Take a closer look before you choose when and where you're wearing your scarf!
A warm and comfortable scarf is especially important if you are staying home or working from home most of the time this year! These best scarves in 2023 are essential as part of your quarantine loungewear! Choose your favorite men's scarf to wear at home during the quarantine. You will definitely find these best scarves in 2023 useful as they are warm enough to protect you!
If you find the post useful, do not forget to check out other blogs on lastminutestylist.com! We share the latest trends that you must know!