[2020 Nail Shape Trends] 10+ Latest Nail Art Designs Gallery For Autumn
2020 has been an awful year with lots of tragedies and unfortunate things happening, but there's always great ways to cheer you up. Scroll down and read about these trending nail colours in this year and try them on if you like it!
Green Nails with Glitter
A lot of popular nails colours resembled the nature this year, green being one of the most popular one. Having this dark green colour, it contrasts fantastically with the shining glitter design.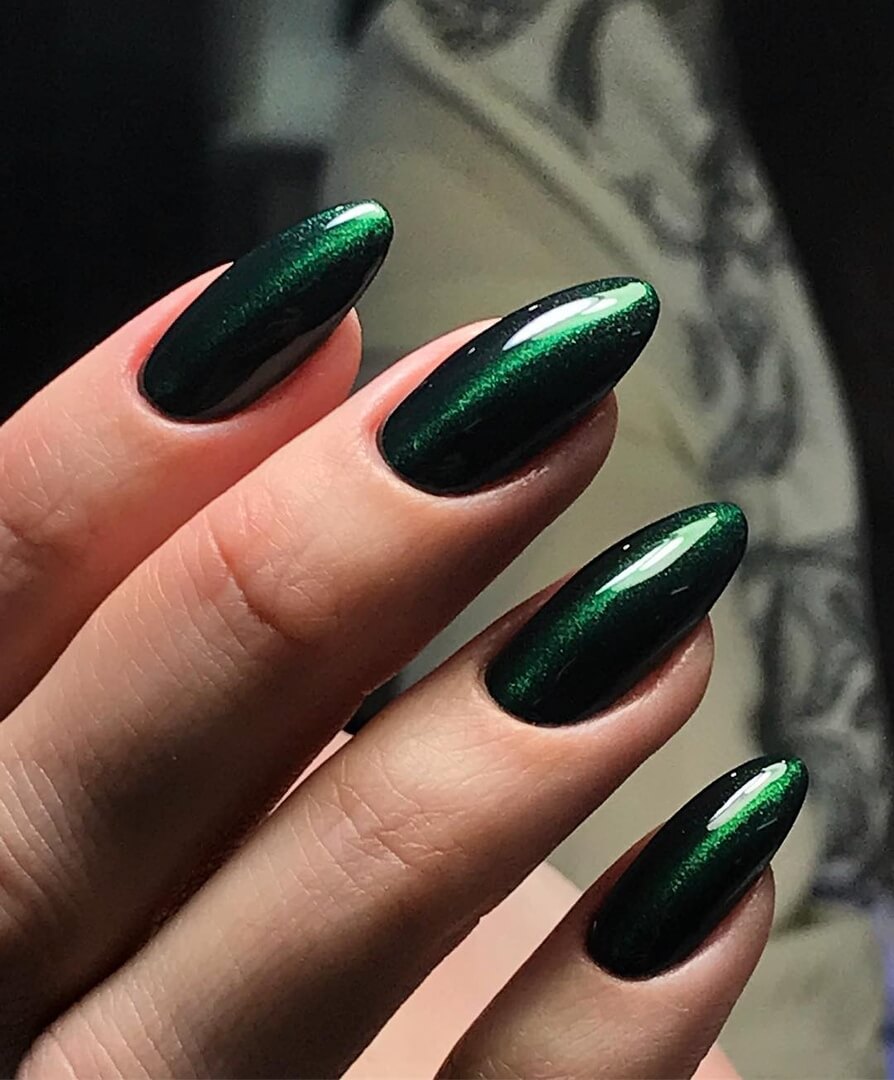 White and Blue Nails
Without a doubt, white and blue is one of the best colour matches there is. This designs shows a multicolour nail art design in which the tip of fingers show a slight of shining blue while the remaining part is filled with a gorgeous white floral image.

Dark Green Matte Nails
Matte style nails looks classy in all ways, it pairs especially well with this dark green colour. You can try pair it up with rhinestones as well to create one of the most popular nails designs this year.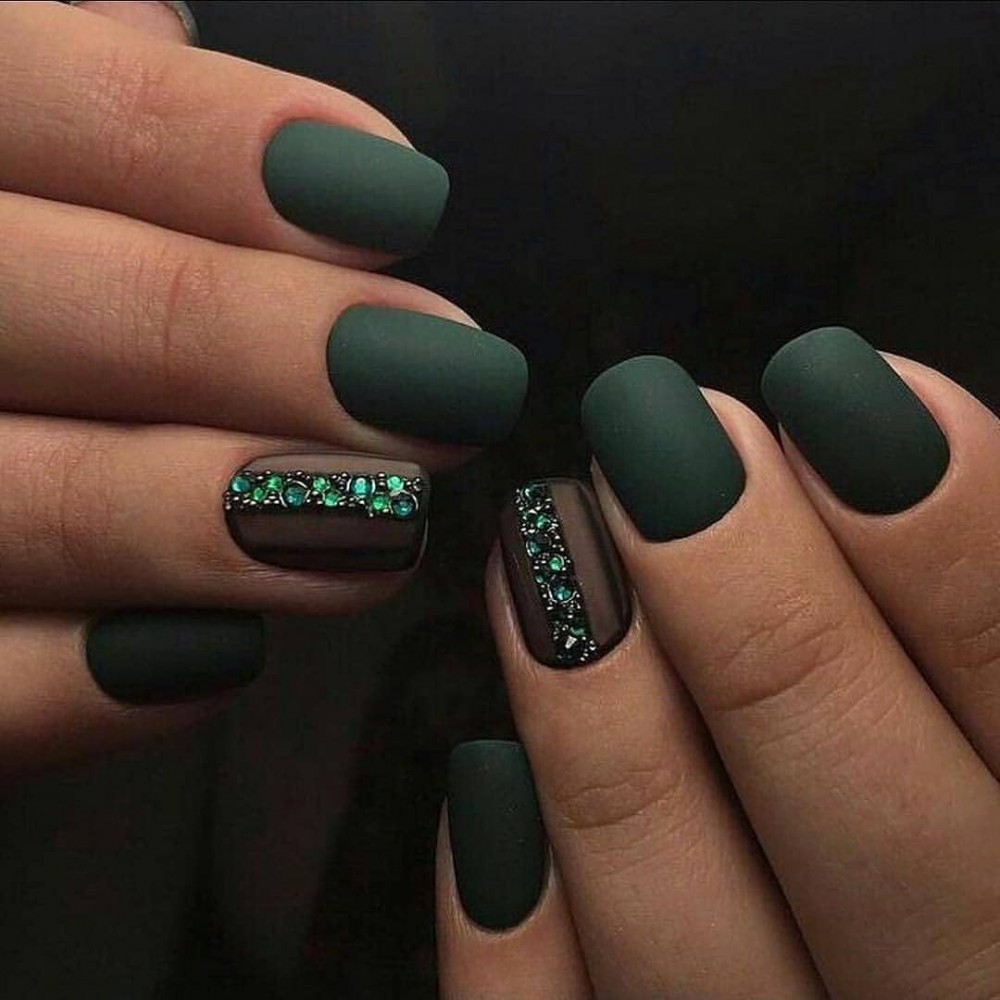 Green Matte Nails
Adding matte style and features to your nails would already elevate your classiness immediately, with the green colour pairing up with gold glitter design, it simply looks gorgeous and interesting.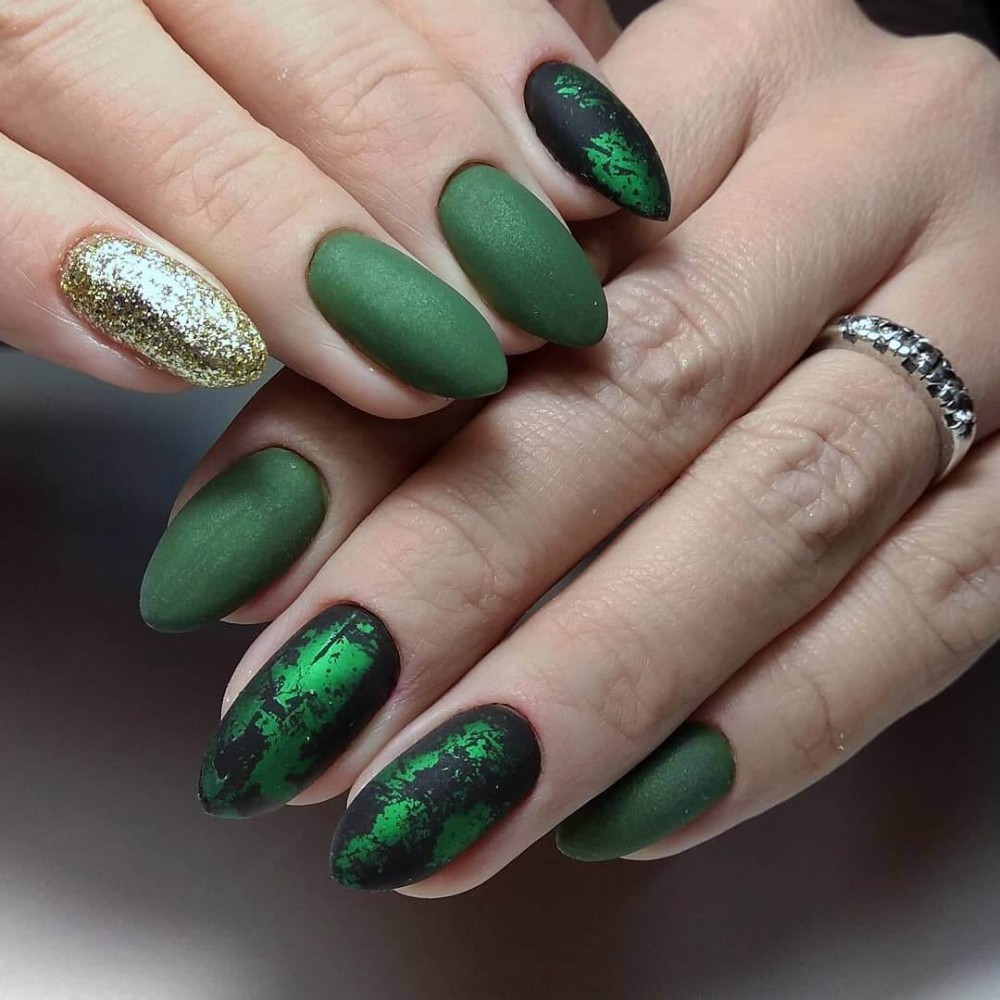 Teal Nails
When I talk about teal, a lot of people would resemble the bright blueish green colour, yet there's also a darker shade of teal and it has been one of the most popular nails colour this year, which looks elegant and interesting.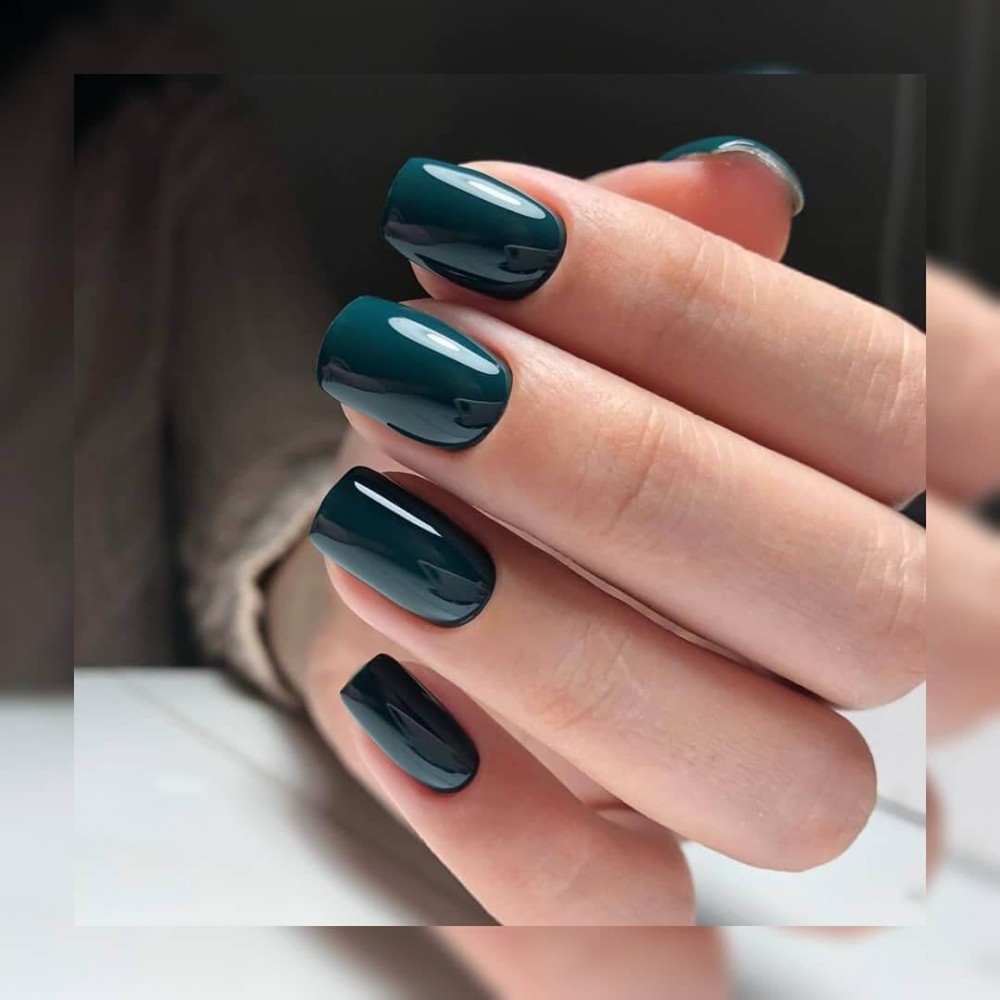 Yellow Acrylic Nails
Yellow is one of the trending colour that you can get, and it fits perfectly with the bright sun. When matched with black and white checkered patterns, the contrast makes the whole colour shine even more!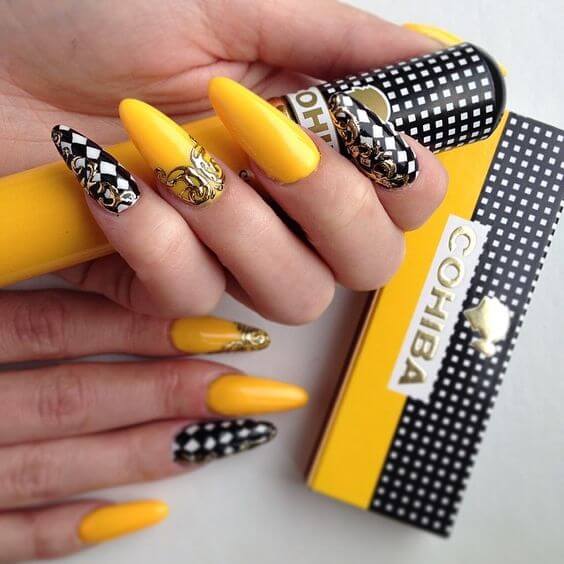 Yellow and Silver Nails
This designs comprises a bright and vibrant yellow colour while adding a touch of silver alongside it. Making a surprising match.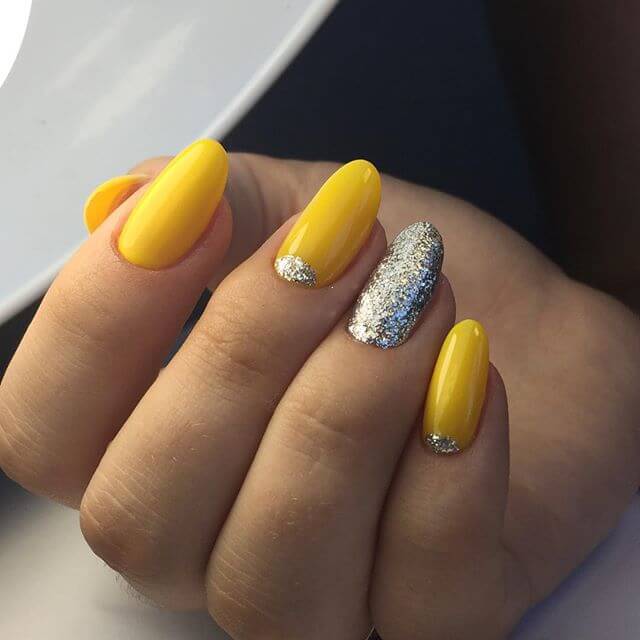 Orange and Green Nails
Looking at this design, you would find how flawless a match orange and green are as nails arts designs. The fresh and vibrant colour of orange fits perfectly with the pastel green colour, making it a colourful design.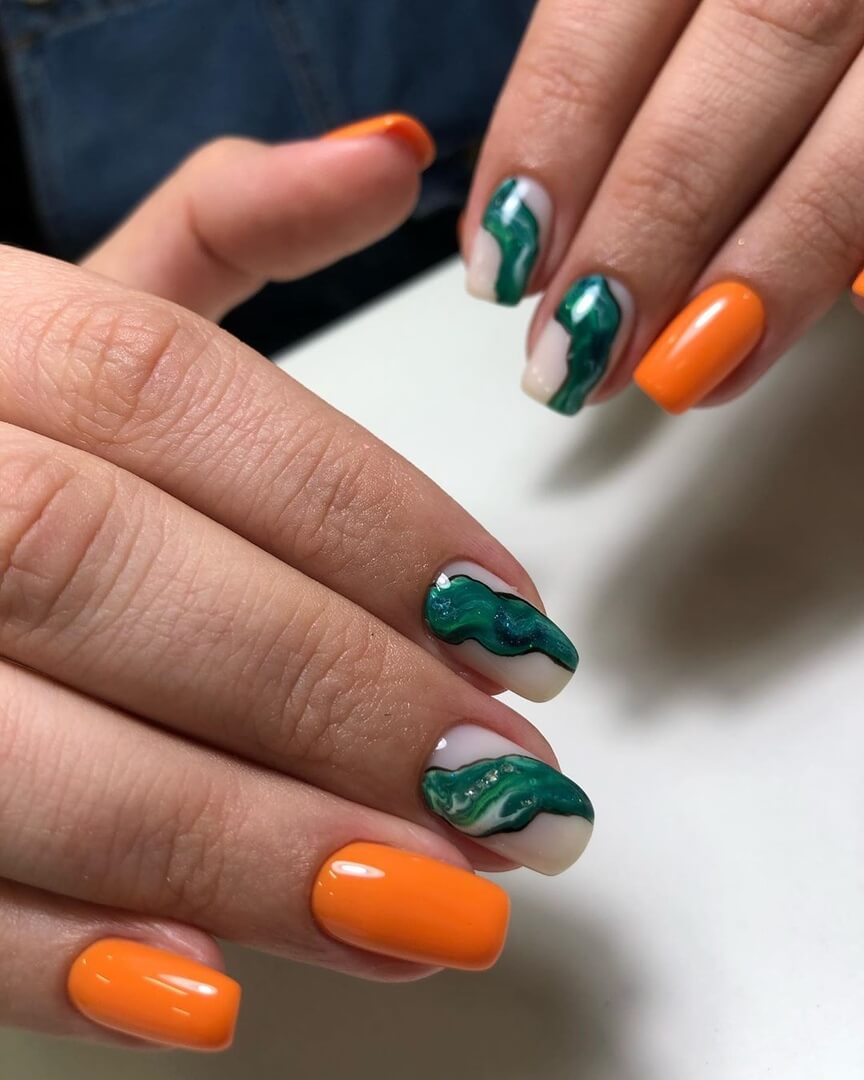 Yellow and Grey Coffin Nails
Continuing with the theme of yellow being the most popular colour this year, it contrasts perfectly with the greyish design with the leaf art, while looking even better in the coffin style.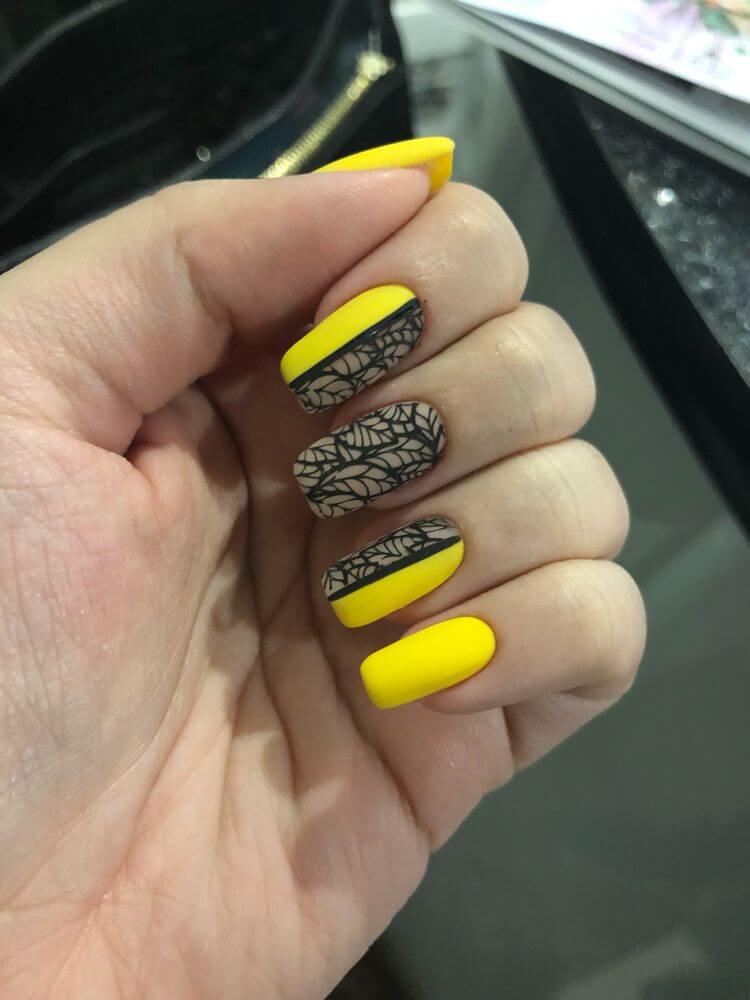 Click here to see how you can show off your nails with different colour looking like a celebrity. 
Click here to see more blogs on different gorgeous nails designs. 
Want more content? Follow us on: