A Shout Out to Kiehl's for Their Anticipated Opening Ceremony at the Scottsdale Fashion Square
The ever-expanding Scottsdale Fashion Square will celebrate the grand opening of classic beauty and skin care brand Kiehl's on Tuesday, June 25.
Black marble decorates the store's façade welcoming guests and echoing the company's roots as a neighborhood apothecary in 19th century New York's East Village. Inside the 775-square-foot space, cast iron columns and riveted beams herald an old New York feel, while a classic bronze and crystal chandelier dangles over reclaimed wood floors and exposed brick walls.
"From design, to customer service, to the high-performing natural ingredients that are the basis of our products, we did everything possible to bring a modern version of our original store to Scottsdale, and I look forward to introducing our new community to our skin care, our customer service, and our story," said Chris Salgardo, president of Kiehl's USA in a statement.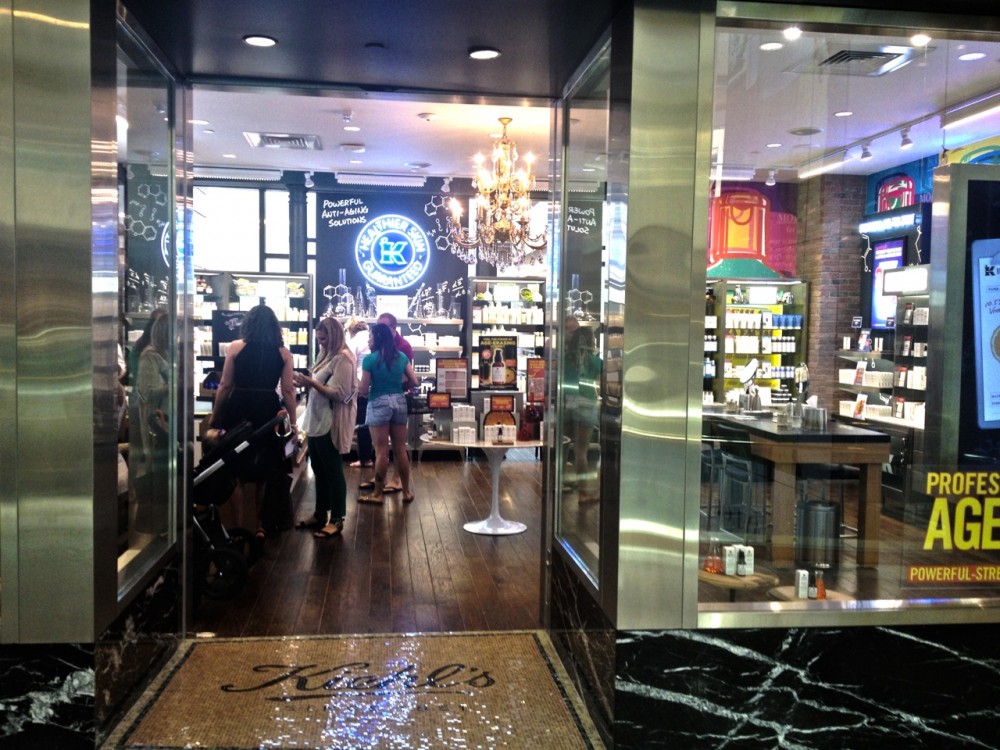 Classic black marble façade decorates the exterior of Kiehl's
At Kiehl's new Scottsdale location, customers can look forward to:
A personal consultation table: Determine the best products for your skin care needs at the 6 foot consultation table, where professional Kiehl's customer representatives will help you out with complimentary Healthy Skin Consultations.
Men's destination and "Shave Bar": Just for men, an unintimidating space for specialized shaving and grooming education and demonstrations.
Personalized gifting options
Kiehl's has also partnered with UMOM New Day Center, a local organization that provides safe shelter for homeless families and individuals in the Phoenix metropolitan area. Customers are encouraged to donate a package of diapers on grand opening day that will be given to the center in exchange for a complimentary Kiehl's Lip Balm #1 and mini-facial.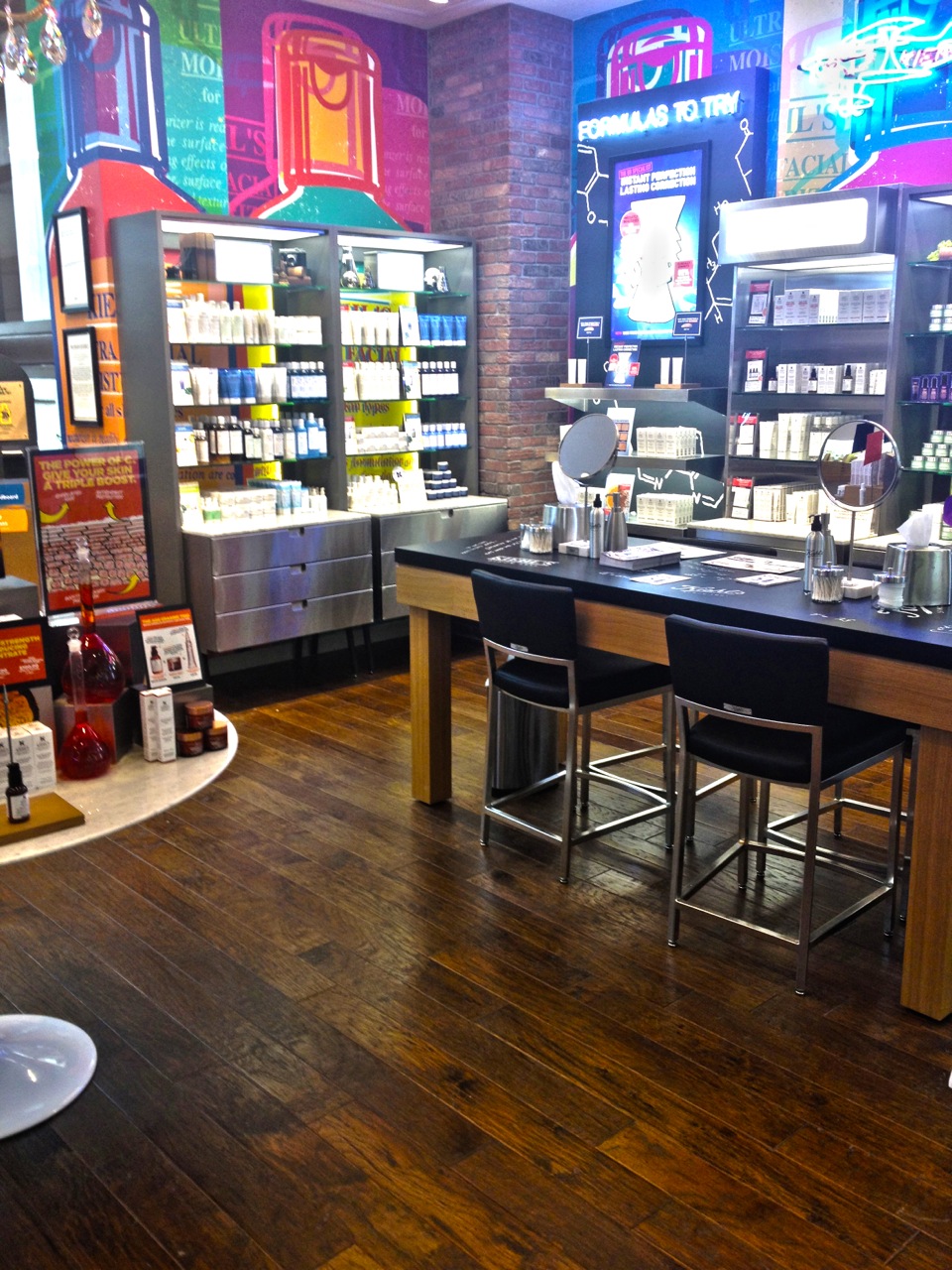 Personal consultation table at Kiehl's
Kiehl's at Scottsdale Fashion Square will be located at 7014 East Camelback Road, Scottsdale.
Store hours will be Monday through Saturday, 10 a.m. to 9 p.m. and Sunday, 11 a.m. to 6 p.m.