The European fashion scene has always been exceptional to witness. It is wonderful that European fashion dominates the world and the international market to a great degree. But apart from the giants, there are many new brands that are making their place in the world.
They have been seeing good business so it is natural that they would make it big in the next five years or so. In this article, we will be talking about these new European brands that are now becoming favorites of people across the globe and will be huge in the coming years.
Yoox

Yoox Net-a-Porter Group has launched Yoox okay which is a merger of Italian and British fashion brands. We can expect them to grow huge in the next 5 years because of their upgraded operating model. They are specifically focusing on expanding within Europe to welcome new customers that can take advantage of their fashion web shop.
This brand already has loyal customers and about 3 million subscribers to their newsletter. Digital presence matters a lot today and the social media reach of Yoox is saving the way for it to expand into Europe. After gaining footing in the European marketplace this business aims to expand to the Japanese, African and the American market.
Veepee- Privalia

Vente-Privee.com changed its name to Veepee-Privalia in 2019. The business of this fashion brand is very unique and operates through flash sales. 325 days of the week are spent with online flat sales on different websites that are associated with this company. The merchandise sold through the online platform includes over stock products and other options that went out of season. This business is developing its market with high discounts of up to 70%.
Initially it had a customer base only located in the UK but they now plan to take over Europe with distribution centers in countries like Spain, France and Italy. Their customer demographic is spread across Europe with more than 70 million members. It has an annual growth of 40% and deals with fashion brands across the world.
Secret Sales

Secret Sales is a brand which is not typically new but is making some upgrades to make its way into the market. They have been expanding with new contracts and partnerships with retailers and international businesses. This business has launched nearly 700 brands in the field of fashion, beauty and homeware.
This business banks on sustainability in fashion which is rarely seen in the industry. Through this platform, major luxury houses can sell over stock without losing their integrity as a luxury fashion house. They have changed the way people view fashion by introducing discounting and other benefits.
Afound

Afound is a part of the H&M group and is based in Sweden. It now has a good market presence in Germany, Netherlands and Austria. The aim at expanding their presence in the European market. Given its origin, the business can easily have a strong network of retailers at their disposal.
Their product catalog includes shoes, lifestyle products as well as glowing for men, women and children. A defining feature which attracts customers is discounts. It is great for a brand which offers older products that would otherwise go to waste.
Zalando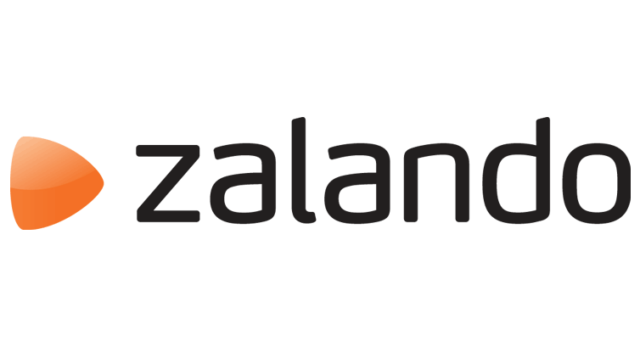 This brand is growing at 40% per year and has an international marketplace spanning 23 countries. The distinguishing feature of the success of this brand is that they have a strong digital presence and have more than 400 million monthly visits. They rely on customer insights and other online trading tools to build their business from the ground up.
Rather than fixating on offline stores, their customers access their services through mobile devices. Average order value is increasing steadily with this business which is boosting revenue and adding to the company value. This is a fashion brand which also partners with other retailers to give the best services to their customers.
Impact of E-commerce
Let us now know how the marketplace has been changing with the advent of online shopping. In Europe alone, e-commerce sales have seen a huge boost and about 5-60 percent of overall sales are done online. So it is natural that new brands are doing business online as well as offline.
New brands like Nanushka are making waves too. Their product catalog features a bohemian style which focuses on sustainability first. It includes day to night clothing options for anyone who wishes to stay in touch with modernity. To know more about Nanushka and what they offer, make sure to visit this site.
The worldwide sales through e-commerce websites and businesses is expected to amount to 3-4 trillion dollars by the end of 2025. Fashion brands are reacting to this online shift with rising effectiveness. New businesses are more ready to take on this challenge in order to gain a firm footing in the fashion world. Every brand wants to grow their business which would not be possible with just offline stores.
They will have to embrace the digital marketplace sooner rather than later. This will call for changing the selling approach based on consumer demand. The reason why all of the brands mentioned above will thrive is because they are going with a balanced approach based on their customer demographic and how they respond to new demands and challenges.
How Are Horizontal Marketplaces Faring?
Horizontal marketplaces like Bol.com and Amazon are both making significant profit. They enjoy a lot of traffic from customers who want to find a one stop destination for all tier fashion needs. They just provide a comprehensive collection of products from various sellers which would otherwise be highly inconvenient for customers.
The Takeaway
We have tried to explain just how these new European brands are making waves in the global fashion market by their digital approach. They are fixating on going digital to reach more customers across Europe and other continents. E-commerce is taking over fashion.