Full-Print Elvis Vintage Hoodie That Every Elvis Fan Desperately Wants (2020)
For the die-hard Elvis Presley fans, you likely already have some sort of Elvis costume that you wear to family events and out to a restaurant to prove once and for all that you are the true #1 Elvis fan, while simultaneously embarrassing everyone you're with. What about when you'd just like to casually prove you are a true fan towards Elvis, and implicitly shame your family? This Elvis hoodie should do the trick.
The Elvis hoodie is made to look like Elvis's classic white jacket that's decked out in jewels and everything else he has on there to look so glamorous and flamboyant. Except instead of expensive and shiny jewels, it's just printed onto a hoodie. Hence why this is the laid back and easy way to show your love to Elvis without drawing as much attention to yourself.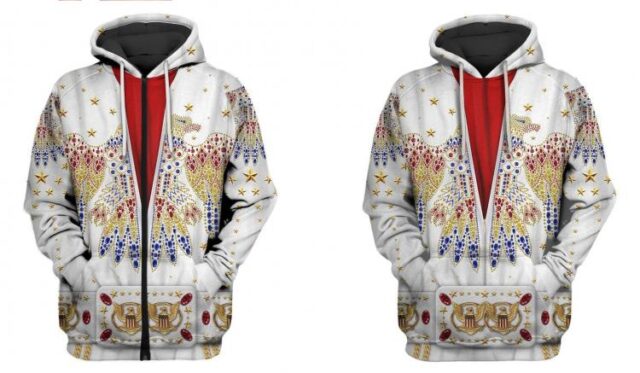 The Elvis hoodie even features what looks like a second red layer underneath the hoodie, though clearly this is just printed onto the front of the hoodie to deceive all of the Elvis on-lookers. A fake Elvis belt is also printed onto the front of the hoodie to further make it look like your wearing the real thing, even though they'd need to see  you from a few miles away for the illusion to take effect.
The Elvis hoodie is specifically designed and sold by GearHuman, and if the Elvis hoodie isn't enough, they also have a range of other types of Elvis apparel, including sweatpants to complete the half-assed Elvis costume, a t-shirt, a regular sweatshirt, a long-sleeve shirt, a polo t-shirt, a bomber jacket, and a zip hoodie.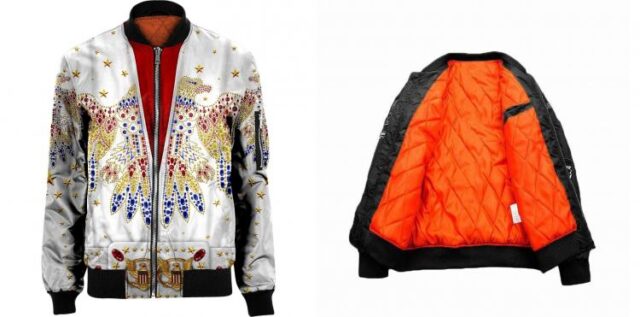 For the ladies and child Elvis fans out there, they also have Elvis leggings, a child's Elvis hoodie, Elvis shoes, and more. It seems that no matter what kind of Elvis fan you might be, this place has an option for you to embarrass not only yourself, but also everyone around you.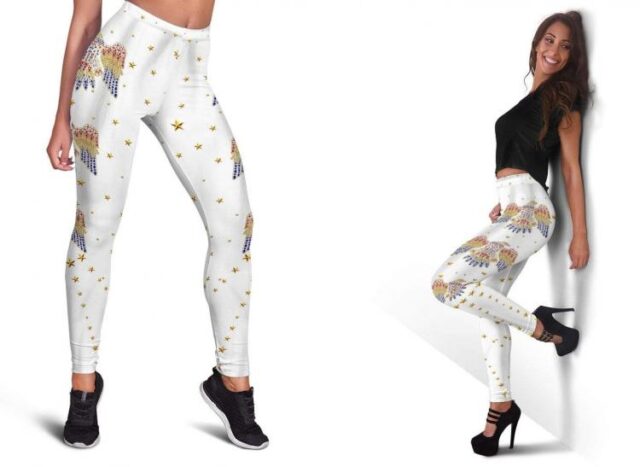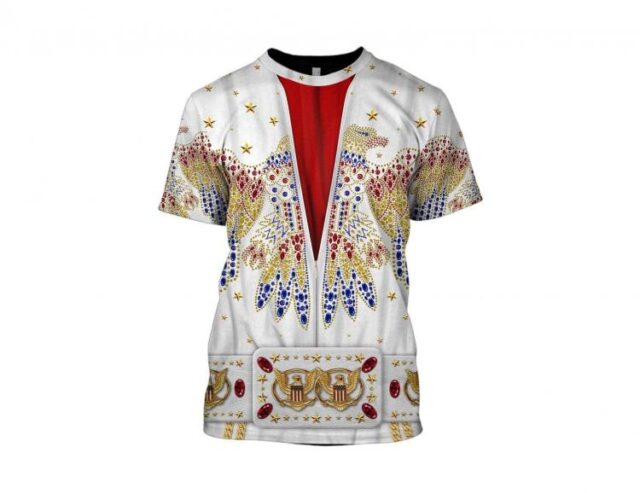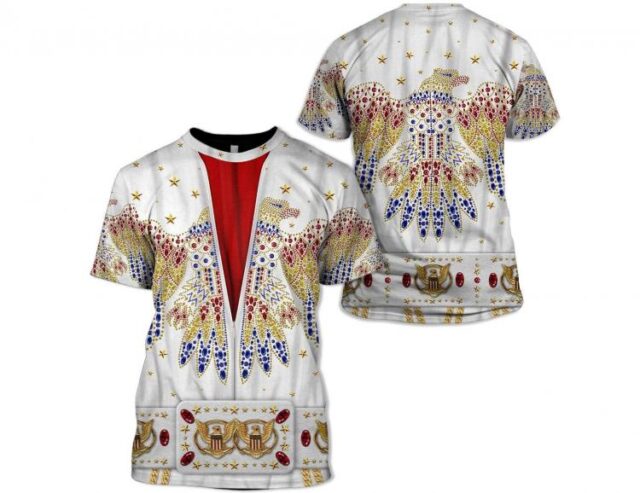 Elvis Sweatpants
These pair of sweatpants looks both comfortable and stylish and would definitely show people how much of an Elvis fan you are.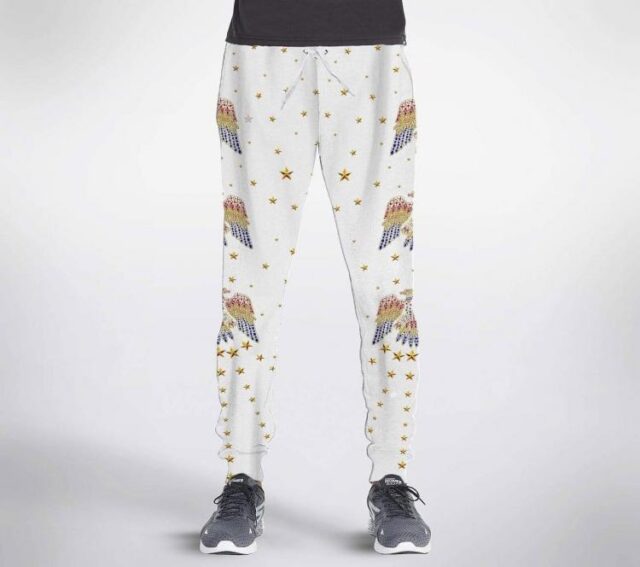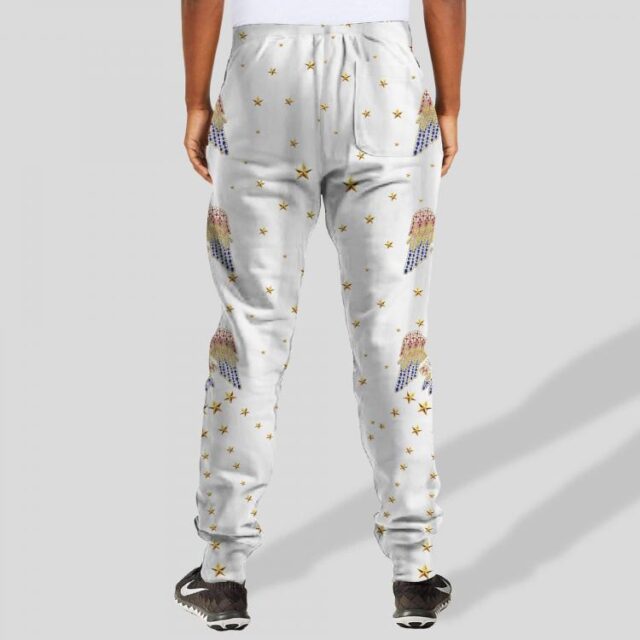 Child Elvis Hoodie
Want to get your kids to rock the Elvis look as well, this child's size hoodie is certainly your choice, as it blends the vintage look of Elvis's shirt and some modern stylish touches.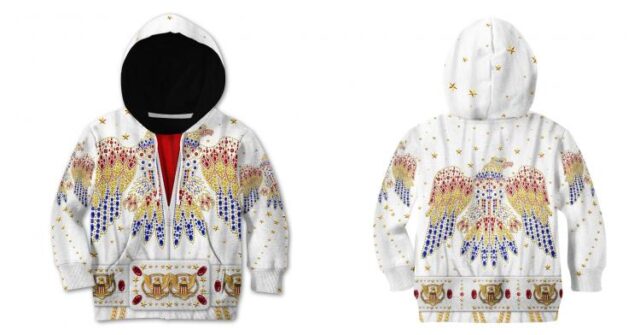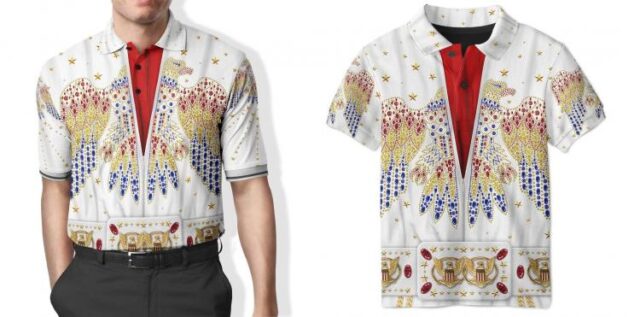 Elvis Shoes
Want to go a bit low-key while still representing your favourite idol in Elvis Presley, try on these pair of Elvis shoes that would catch other's attention while not overshadowing your other fashion items.