10+ Most Interesting Nails Art Designs In 2020 That Would Make You Stand Out From The Others
Nail colours are often the best way to express your personality and style, and there are tons of ways you can incorporate interesting nails ideas and designs!
Teal Nails
When I talk about teal, a lot of people would resemble the bright blueish green colour, yet there's also a darker shade of teal, which looks elegant and interesting.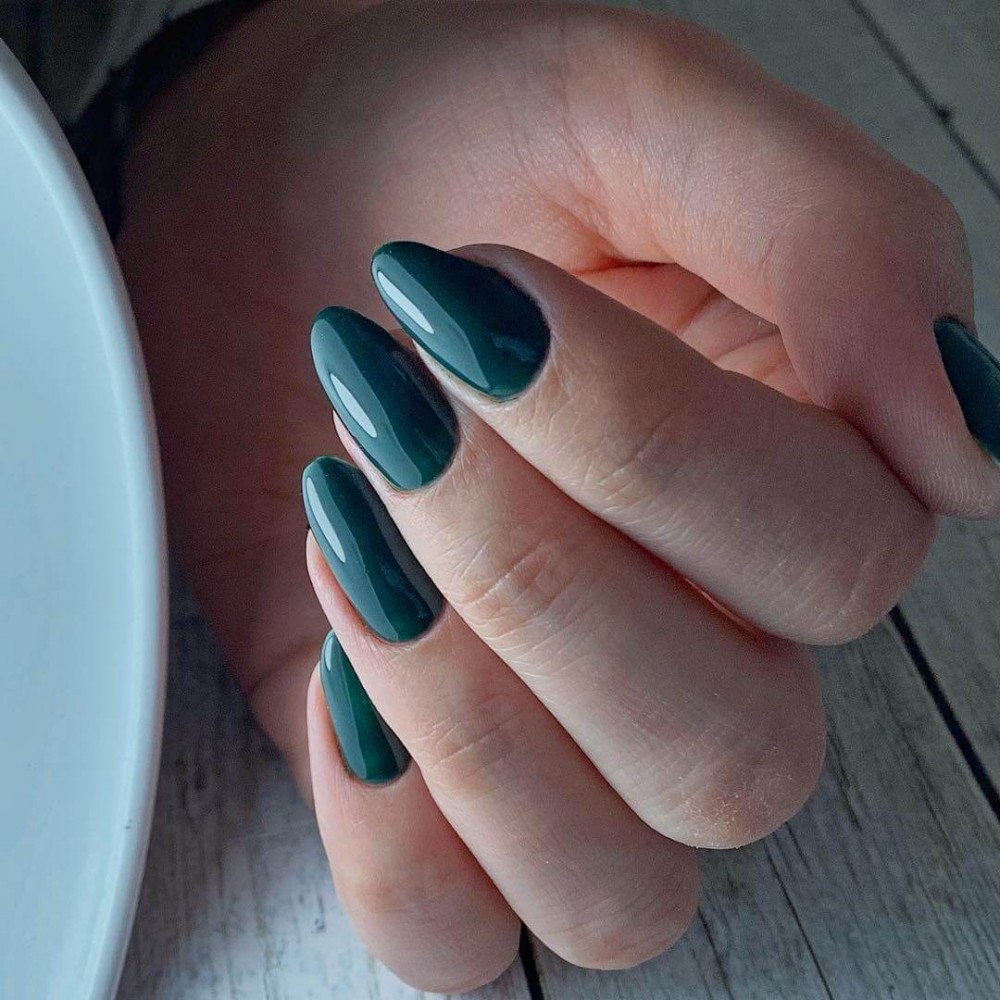 Green Matte Nails
Adding matte style and features to your nails would already elevate your classiness immediately, with the green colour pairing up with gold glitter design, it simply looks gorgeous and interesting.

Yellow Acrylic Nails
Yellow is one of the brightest colour that you can get, and it fits perfectly with the bright sun. When matched with black and white checkered patterns, the contrast makes the whole colour shine even more!
Teal Nails with Glitter
Using a darker shade of teal, its base contrasts perfectly with the shining glitter patterns on the other fingers, and it creates an interesting piece of design on your nails.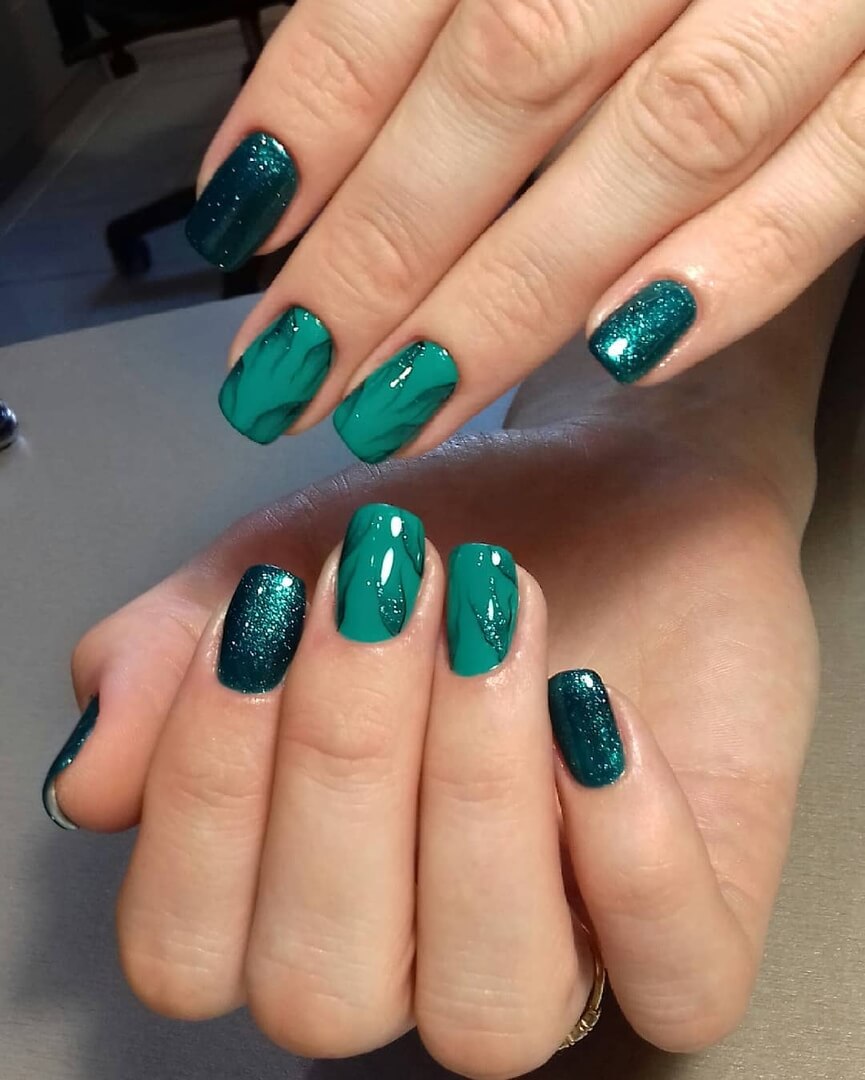 Black and Orange Nails
When I say orange, I'm not only talking about the colour orange, but the fruit orange! Some may see putting food designs on nails are exotic, yet I still love it, and it contrasts well with the darkness of the black nails!
Marble Style with Black and Pink Nails
Marble designs are some of the most astounding arts out there, and it could be applied to your nails as well, having natural pink and black colours to pair with it makes an interesting nails design.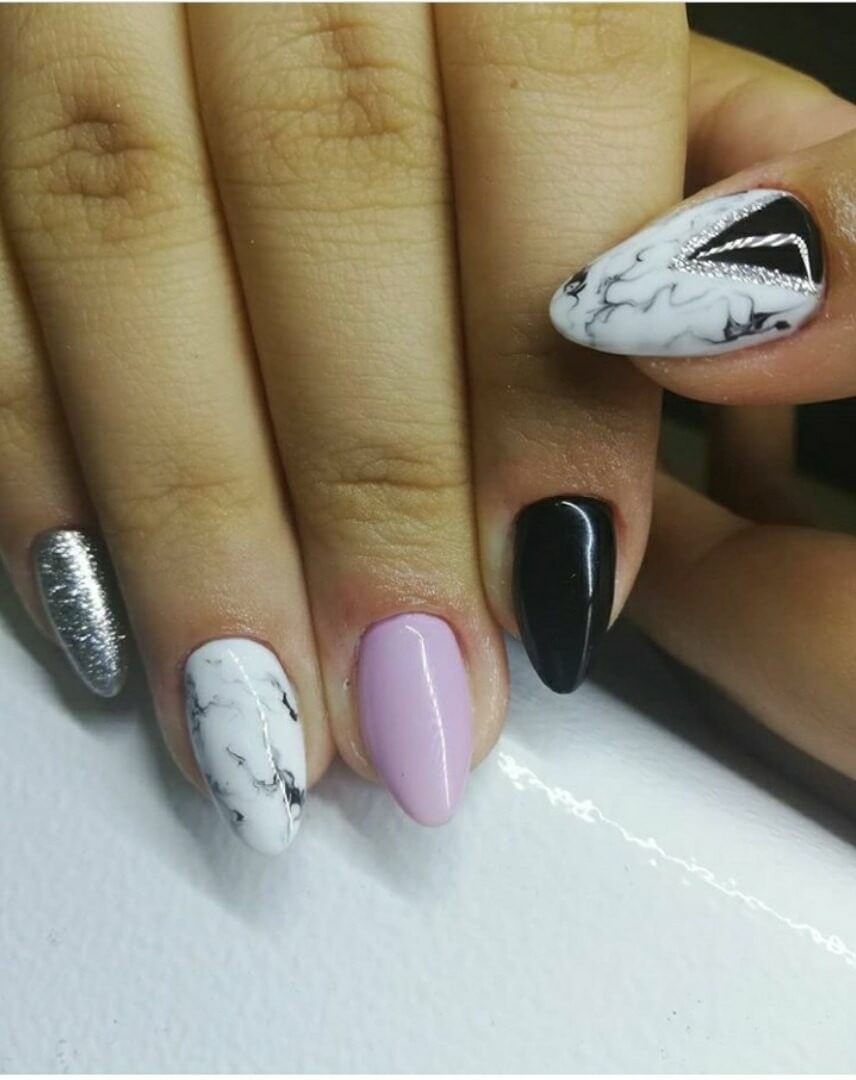 Purple and Pink Ombre Nails
The colours purple and pink look quite similar, which makes it a perfect choice to create the gradient effect with ombre style nails, which looks elegant and interesting.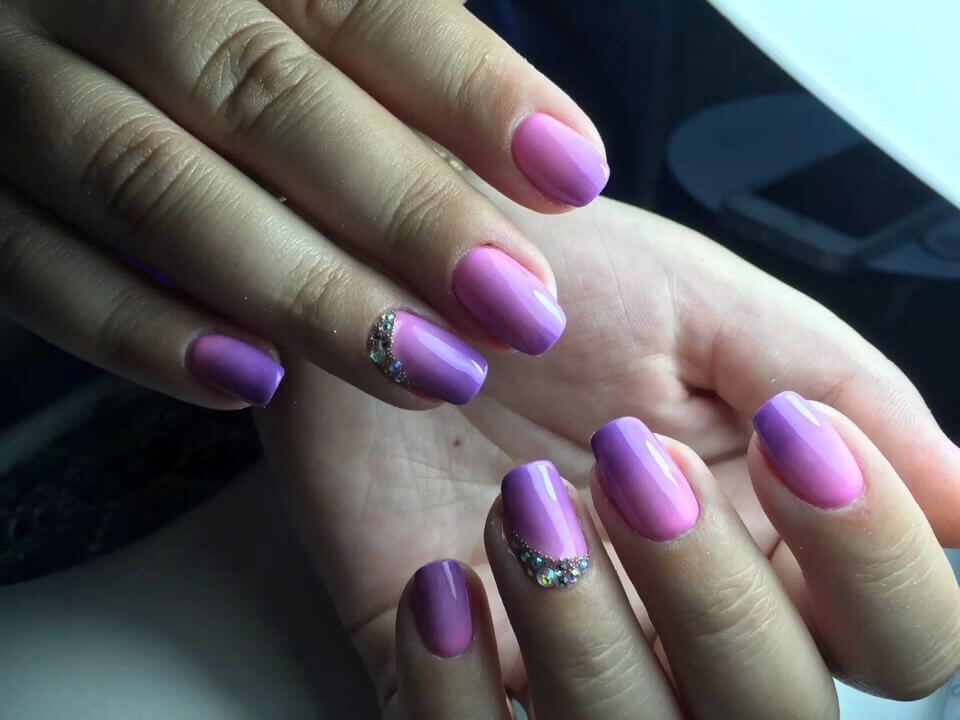 Bright Red and Black Nails
Red coloured nails are a classic, and a lot of people find it rather dull. Yet, you can always spice it up by adding a touch of black in the end of your nails or even a bright white design with apple art on it to make an interesting nails art.

Red Matte Nails
Another way to make your red nails look a lot more interesting is adding the matte style to it, the whole nail art would look a lot more delicate, and the strawberry design next to it looks absolutely perfect.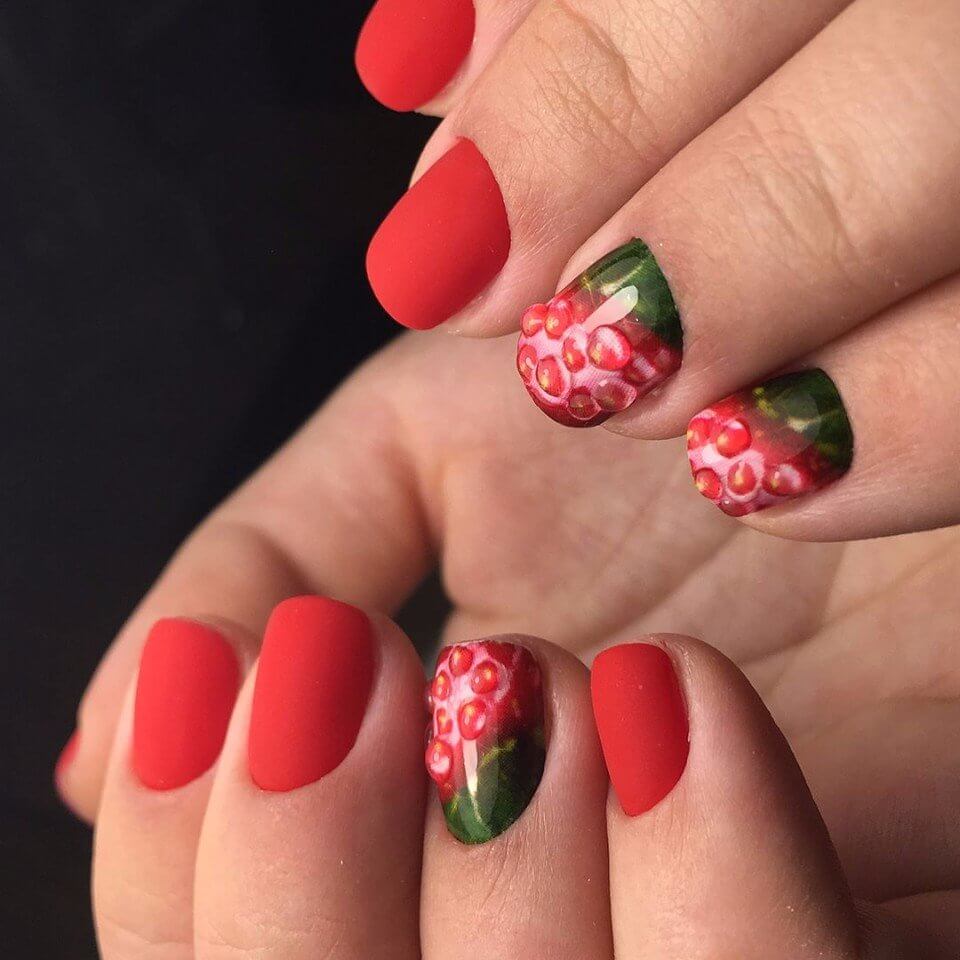 Click here to see how you can show off your nails with different colour looking like a celebrity. 
Click here to see more blogs on different gorgeous nails designs. 
Want more content? Follow us on: