If you've been looking at houses or apartments in New York City (NYC), you know that prices can be absolutely ridiculous. Living in the city would be fun, sure, but at the cost of all your savings? It is probably not worth it.
Instead, you should broaden your view and look for some small towns or NYC suburbs to live in. And if you want to easily commute to NYC, these places are really not that far at all. Check out the best places to live outside of the city.
1. Port Washington, NY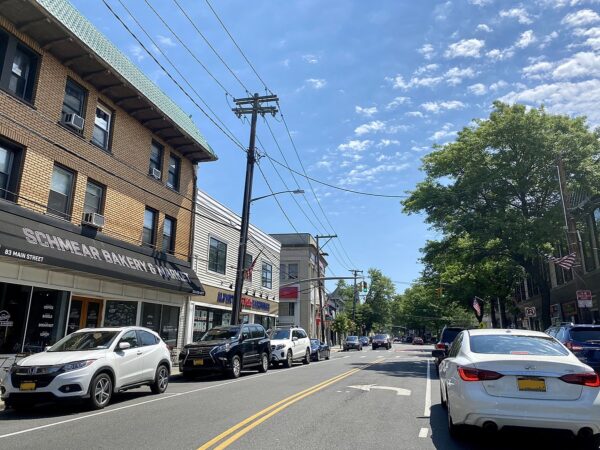 Starting off our list we have a little town located in Long Island that's a great spot for any family. This town is right on the waterfront and offers a lot of fun activities, great schools for kids, and lots of tasty restaurants.
This town is around an hour train ride from downtown NYC but is worth the slightly longer commute.
2. Hoboken, NJ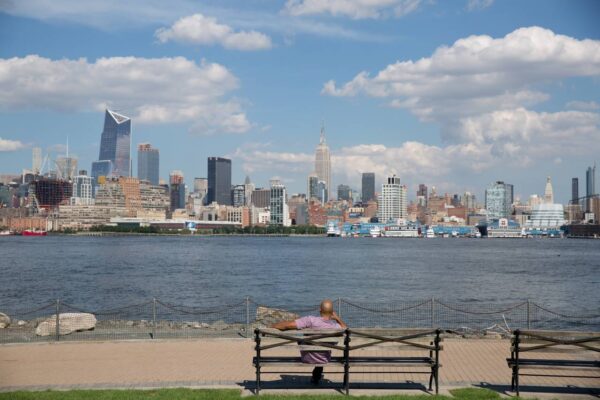 This next town is most likely a shocker to you all. Is Hoboken one of the best places to live outside of NYC? "No way," is what you're thinking. Well, you'd be wrong if you are, because Hoboken is quickly up and coming in the suburban world.
Hoboken is a nice quiet suburb with lots to do, fun places to eat at, and a great place to bring your family. Housing prices aren't too bad and even if you can't afford that right now there are a lot of Hoboken apartments for rent! You can look for places to rent at apartmentguide.com.
It's only a 30-minute commute to NYC too.
3. Tarrytown, NY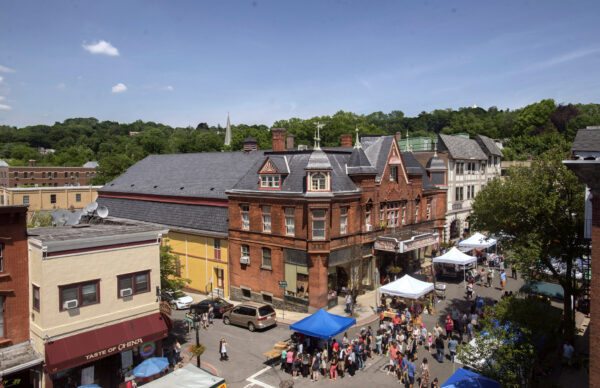 Tarrytown, NY is another great place to live if you want to work in NY while also having the suburban experience. This town offers many weekend adventures, has great schooling, and has a beautiful view of the famous Tarrytown Lighthouse.
Only about an hour from NYC, the train system and highways can get you to your job easily and quickly. It's also a very central location in NY, which makes commutes to other states like New Jersey and Connecticut easy too.
4. Maplewood, NJ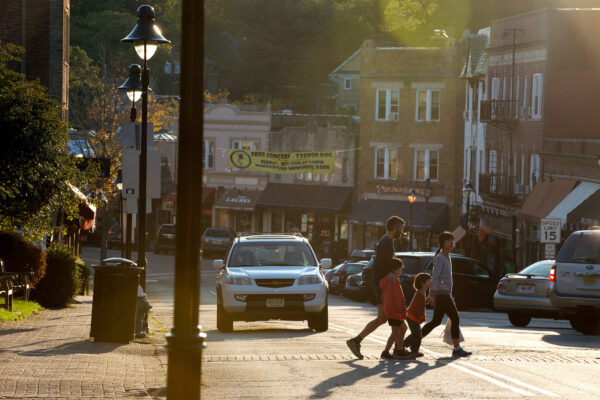 Maplewood is located around 20 miles west of Manhattan. You can reach here by the fast train that takes 29 minutes to get to Penn Station. Before you say that Maplewood is not a New Jersey town, consider this: it has a lot of charm.
While the city prides itself on its tight-knit community, this old-time central village is filled with locally-owned restaurants, coffee shops, and shopping.
The cost of living is substantially lower here than in New York. When you consider Maplewood, think about its excellent public schools and the fact that you can have your own yard.
5. Yonkers, NY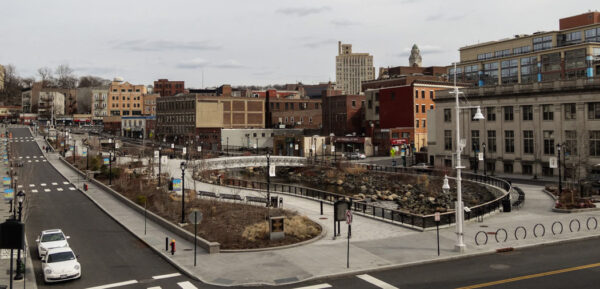 While Yonkers is not one of New York City's five boroughs, its 30-minute travel to Grand Central Station is actually shorter and more economical than the commute from sections of Brooklyn.
Residents adore this place since they don't have to travel to Manhattan to have a good time. Yonkers itself has plenty of things to do, from local breweries to lovely parks and gardens. It's no surprise that Yonkers is known as "New York's best-kept secret."
6. Jersey City, NJ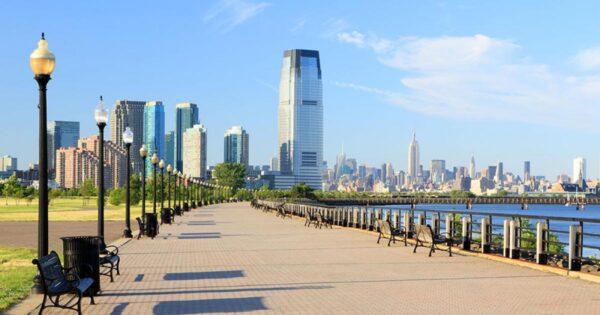 The days of apartment hunters dismissing Jersey City are long gone. The population of Jersey City is expanding while the demand for rentals in Manhattan and Brooklyn continues to rise, pushing these two boroughs out of reach for the typical American.
Living in Jersey City appears to be a fantastic way out, thanks to the easy train ride to NYC. Because of the current rental scenario in NYC, New Jersey has been the state's fastest expanding metro area. The pandemic has only exacerbated the situation, and tens of thousands of New Yorkers have fled to the suburbs.
7. Hempstead, NY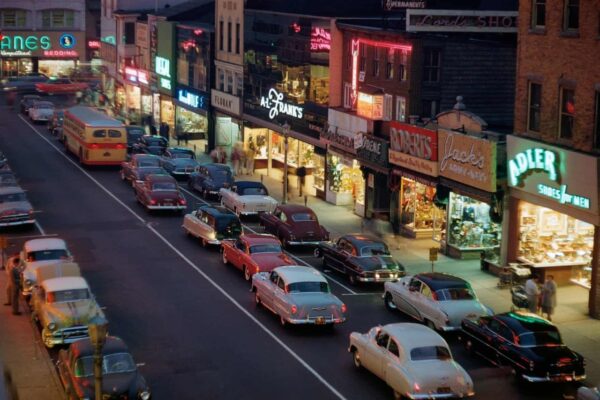 You are far from correct if you believe that Hempstead's only claim to fame is convenient access to New York and adjacent cities. With a population of approximately 800,000 people, this town is ideal for a healthy lifestyle. You get the best of both worlds if you choose to settle in Hempstead.
You can receive your daily dose of New York City in only half an hour on the road. Return to Hempstead and take a peaceful walk around Jones Beach or Brierley Park to breathe gently and freely. Furthermore, Hempstead rentals are moderately priced, allowing you to save more money for your own future house or spend it on activities you enjoy.
8. Fort Lee, NY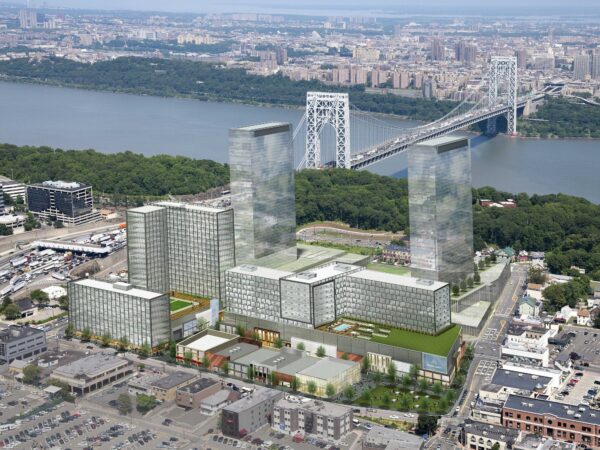 One of the nicest areas to live near New York City is Fort Lee. Furthermore, it is located directly across the Hudson River from Manhattan, so if you want to be close to the city, Fort Lee is a good option.
This hamlet will be ideal for anyone tired of the City's excessive rental prices but isn't ready to give up Manhattan entirely. It's small and intimate, yet it's also diverse and lively. Fort Lee will not fail you if you are looking for a lively and energetic neighborhood with plenty of local restaurants and a high walkability score.
9. Greenwich, CT
Our last town on the list is the historical Greenwich, CT, a town that has a section for every walk of life. If you'd prefer to live near the popular shops and busy main streets, you can. If you prefer a more quiet or secluded section with lots of greenery, you can.
Greenwich is only a short 45 mins to an hour commute from NYC, and while you're driving down, you'll get a great view of the Long Island Sound.
If you're looking to work in NYC but don't want to live there, check out any of these amazing towns instead, you won't be disappointed!