If you consider it, it's highly unlikely that there is a house in the world that doesn't have some type of art hanging from its walls. After all, wall art can pull the entire area together, it is perfect for attracting attention & starting conversations, and generally speaking, it can make any room more inviting and homey.
But, opting for the art that'll be featured in your house is daunting and complex, especially if you have no idea where to begin. Fortunately for all homeowners that found themselves in the same situation, the article below can help. Here are 5 tips for choosing the perfect wall art for interior design:
1. Opt For The Right Material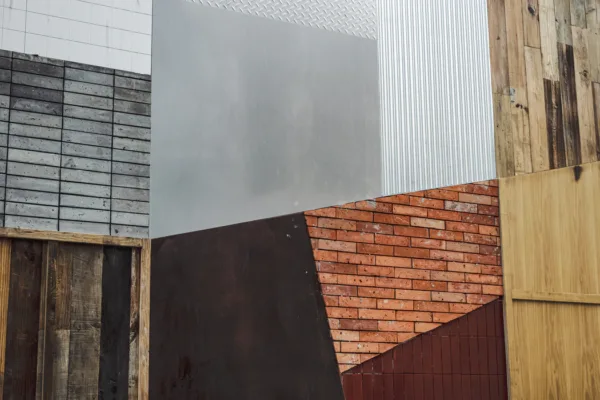 The very first step that you'll need to make when opting for wall art for your house is to pick the right materials. Some of the most popular materials include canvas wall art, metal prints, as well as paper prints. Now, each of the options has different characteristics including the following:
Canvas Wall Art – a canvas print isn't a painting, instead, it's a picture that is printed onto the canvas. Once it is printed, the canvas is then secured to a frame or in some cases to the wooden edges of a canvas. The canvas provides extra texture, so, it'll add more color depth. Additionally, the pictures won't have a reflection, nor a glare, but this will only apply if you pick a matte finish.
Metal Prints – next are metal prints that'll provide you with a modern, industrial, and neat look. In most cases, they're printed on aluminum with a white base that'll make any picture printed on the material more lively and vivid. Like the previous option, it comes with a glossy or matte finish. Depending on your preferences, you can choose the finish that suits your interior décor.
Paper Prints – paper prints are, perhaps, the cheapest material option on this list, however, they aren't as durable as the options, and they also have to be framed. One of the main advantages is that you can choose from various themes for these prints, allowing you to entirely match it with the room you're working on.
2. There Are Different Frame Styles to Choose From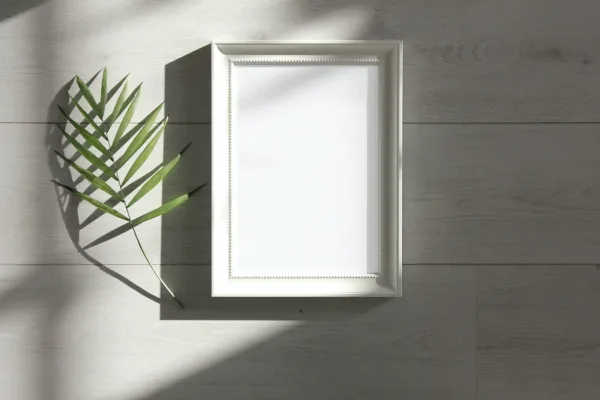 Besides the material, you must also choose the frame style and color. Some of the most popular options nowadays include:
Black Frames – black is always a popular frame option, which is why you might want to use it, especially if you opted for industrial décor. They'll offer a formal and elegant look to an area.
Golden Frames – these frames are the most popular ones when it comes to framing family photographs. They'll offer a modern and trendy vibe and they'll also make any picture more appealing.
Silver Frame – when it comes to silver frames, they'll offer a classy and clean look, and in most cases, they're perfect for black-and-white compositions.
Unframed – framing a picture can either improve how it looks or totally distract people from the artwork. Generally, canvas prints can look amazing without a frame and this will allow you to place them on, for instance, on a shelf.
3. Think About The Style And Color You Like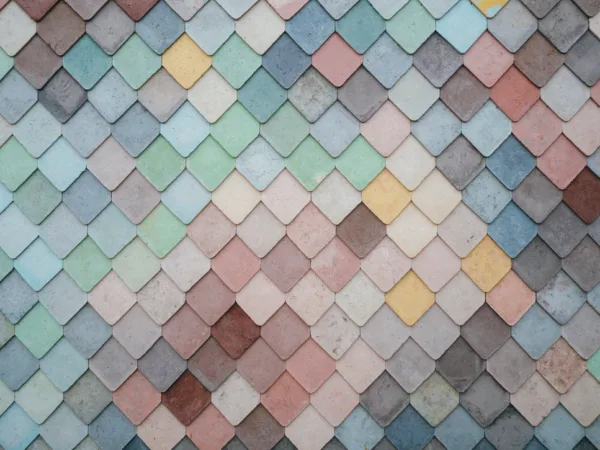 The most important thing for you to consider is the wall art style and color. You could choose:
Contemporary Art – this type is particularly interesting, mostly because it's an art that is produced by artists that are still alive. It's often vibrant in color, hence, you could use it to boost the atmosphere in any room.
Character Art – you could choose character wall art pieces such as Cardinal's "Be Kind" from Azatta.com. Animal prints combined with motivational quotes will add sophistication and cuteness to any room, which is why it's perfect for dining rooms or kitchens.
Figurative Art – as the name implies, figurative art has a real object or person on it. This will add presence to any space and it'll also provide a sense of elegance.
Vintage Wall Art – this type of wall art generally refers to artwork that was created from the 19th to the 20th century. These painters didn't use any watercolors on their canvas, which is why you might expect a darker tone with these prints.
Fine Art Photography – lastly, fine art photography is also an option. Its main goal is to express an emotion, idea, or a specific message, hence, they're best suited for living rooms since they'll add luxury to the space.
4. Simplicity is Always a Better Choice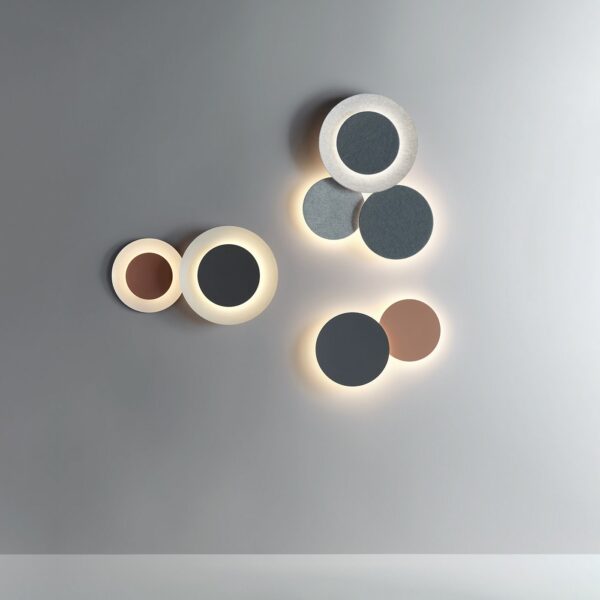 When it comes to picking wall art, simplicity might be a better choice. Why? Well, besides offering a clean and neat look to an area, opting for several minimalism pieces could help you ensure that you don't go overboard with the paintings in your house. Another advantage is that you won't have to think too much about getting minimalistic pieces.
Why? Well, it's quite simple, minimalism pieces work well with everything, so, no matter what furniture or décor you have in your house, you won't have to worry about choosing something wrong. It's all about getting back to the basics, which is exactly what offers a timeless and clean look for any room. You'll find that most pieces focus on colors, lines, and geometry.
5. The Measurements Have to Be Correct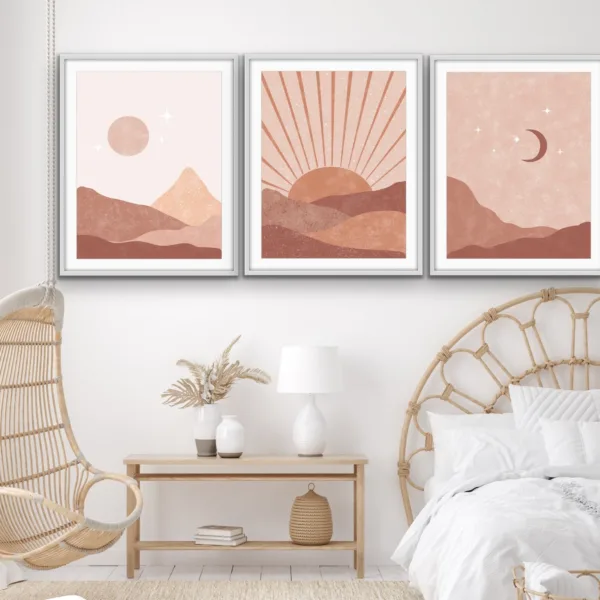 Before we conclude this article, there are a few things that are worth mentioning about the size of the pieces. There are various size options to choose from, including:
Oversized (1 meter or bigger) – perfect for installing above big furniture such as sofas or beds,
Big (with a frame 80-100cm) – perfect for centerpieces placed on a surface or as a focal piece on a wall,
Medium (60-80cm) – this is the most adaptable piece that can work well on a wall or as a single piece in an area,
Small (45-60cm) – suitable for matching several pieces together,
Mini (25-45cm) – that are quite suitable for grouping pieces.
Conclusion
Whether you're planning on redecorating a room in your house or if you simply want to ensure that you choose the wall art properly, the tips we mentioned above will definitely make the entire choosing process easier, less time-consuming, and more importantly, you can ensure that you choose right.
Since you now learned what you could – and definitely should choose to do – don't waste any more of your time, instead, you should go return to the beginning of our list, and start with the first step we mentioned – which is choosing the right material for your artwork!