Looking back to the era of the 1950s, we see tremendous growth in the men and women of our society. So many things have undergone drastic changes that bring us to the world we are in today. One such thing that has evolved the most is men's fashion. Fashion is dynamic and ever-evolving, and indeed this must have piqued your interest.
Let's time travel through the last 70 years of men's fashion and find out how it has evolved to the way it is today.
1950's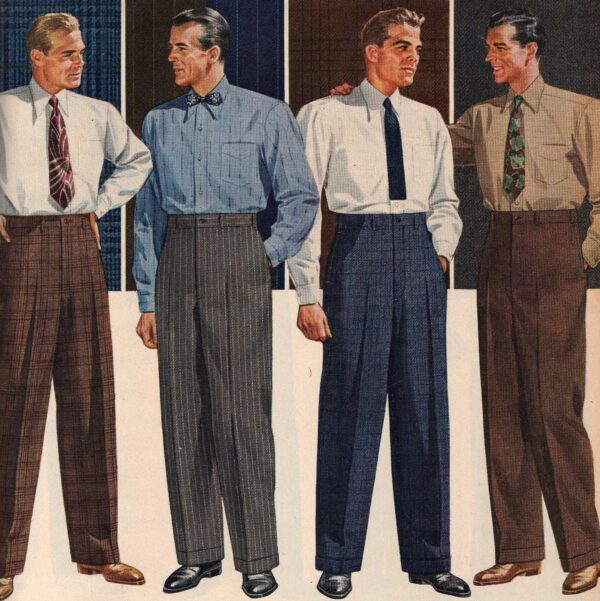 As it was after a few years from World War II, people were almost back to normal, and the signs of freedom were depicted in everyday fashion. High-waisted pants and white shirts were mostly seen everywhere. There weren't many patterns in those days.
However, those that you could spot often were mostly handcrafted.
As far as accessories go, there weren't many of them in the '50s. You could find people wearing tuxedos matching to the pants and often a hat. You could imagine a typical Charlie Chaplin look for men in the 50's. The most common accessories were ties matching the tuxedos and felt hats. Another accessory that wasn't exactly fashion but a major part of everyone's pockets was a cigarette case.
The '50s was a time where tobacco dominated the entire world, and the consequences of smoking, such as cancer, were not identified yet. So naturally, smoking was considered the coolest pass time, and it spanned across all generations. Hence, a fashionable cigarette case or designer lighters were a royal status symbol.
1960's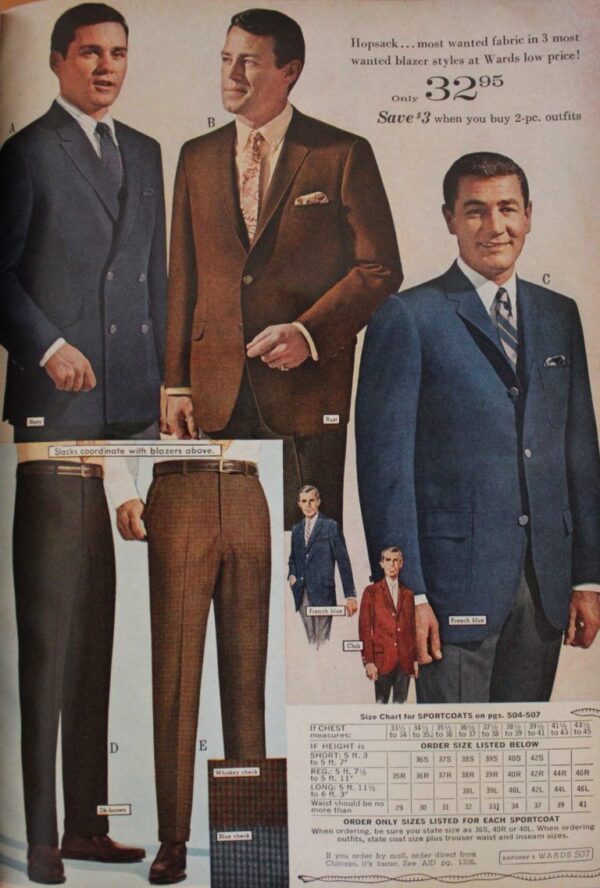 Getting away from the tuxes, in the 1960's men's fashion evolved in a different sense. For functions or special occasions, the black tuxedo look was taken over by a splash of colors. White pleated shirts with collar necks paired with a shawl collar dinner jacket were the kind of looks that matched the era of the '60s.
On regular days, the shirts were often replaced by sweaters and jackets on top of them, either matching or of completely contrasting colors. Sweater vest jackets were also extremely popular amongst teenagers then.
People adopted more and more patterns. Checkered shirts or checkered pants were extremely in use and generally paired with a plain counter. Shoes also started to take on color, and people moved from the formal black ones to cowboy shoes and brown formals.
Accessories in the '60s included ties, bow ties, knot ties, and scarves. Click here to know everything that you need about men's fashion!
1970's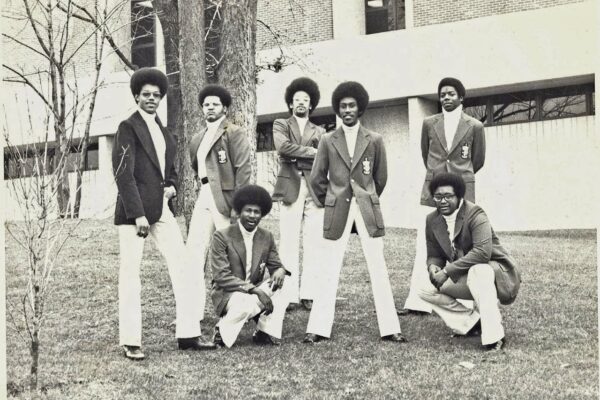 Evolved from the '60s, the era of 1970 was extremely colorful. The fashion sense practically screamed, 'I don't care.' Breaking the petty notions, we could see a lot of pink on the men, and instead of wearing contrasting tops and bottoms, guess what? They matched it!
Overwhelmed with patterns and colors, we also see extremely floral and wavy designs on the shirts. These were often paired with similar colored plain pants. They also added contrasting suspenders for a fashion highlight to the looks. The use of bell-bottomed denim or colored trousers also increased, and that gave way to tight-fitting shirts and t-shirts.
Polo neck shirts were already trending, and that encouraged teenagers to experiment with their looks. As there was already a lot of color in the basic top and bottom, not many accessories were used during this period. Even if any belts were used, they would often be of the same color as that of the pants to make them blend in.
1980's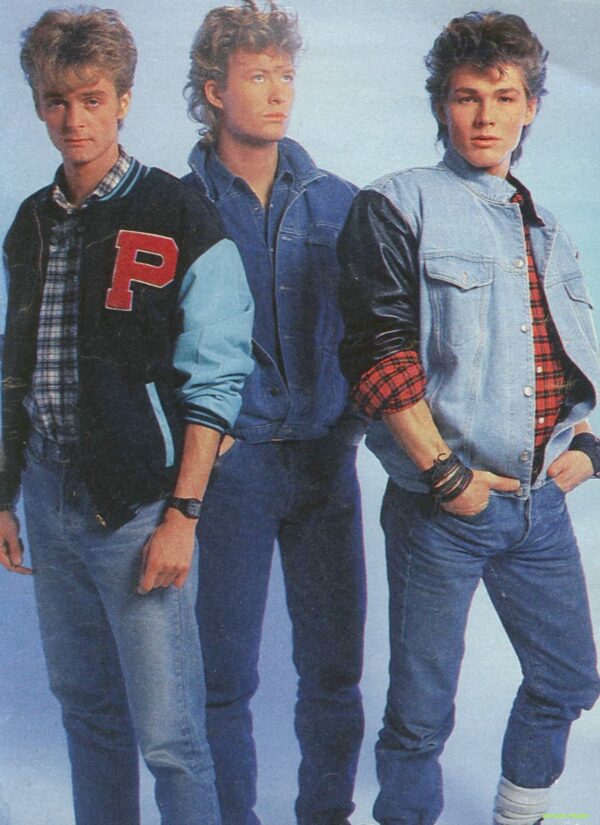 With a rise in media and celebrity news, we see a sudden change in the fashion statements of our society. Men quickly adapted to the trends and imitated the celebrity outfits.
We see exponential use of jeans and denim altogether. Denim jackets, patchy denim, baggy denim, light and dark-colored, black denim jackets, and every prototype of denim was overused in the '80s! Even denim shorts were prevalent in men's fashion for a casual look and this was usually paired with a plain shirt.
Another trend especially fostered by teenagers was using sweatshirts. Sweatshirts paired with contrast trousers or denim jeans were a classic teenage look. Sneakers, white boots, and even the minimalistic strapped sandals were also in trend.
Men were seen to complement their attire with a wide range of accessories. You could find flashy waist belts, premium watches, sunglasses, wrist bands, and whatnot!
1990's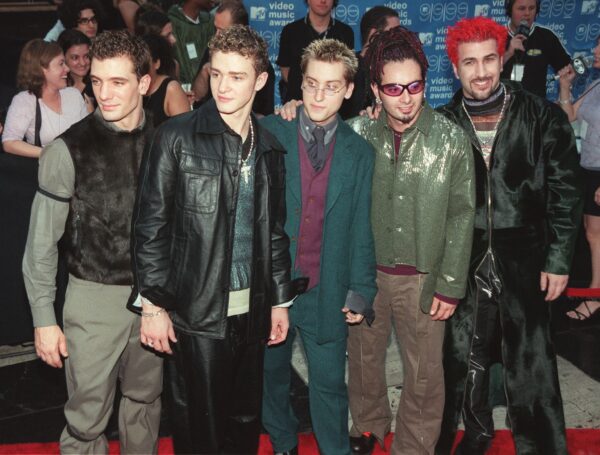 It is safe to say that the 1990s were dominated by denim and sweatshirts! You could find everyone using the same thing. Often paired with similar colored jogger pants, the 'effortless' style of fashion was most loved in the 1990s. This casual fashion portrays how men had gotten comfortable with the kind of clothes they choose to wear. They had advanced from high-waisted tight fits to low-waisted loose-ended bottoms.
Lesser use of jackets was seen in the 1990s unless it was a formal event or a special occasion. On most of the common days, you'd see a sweatshirt paired with denim. Men started using caps and sporty headgear as accessories, along with a jacket or a sweater tied around the waist.
Oversized shirts and the 'baggy' clothes were trending everywhere. The use of three-fourth pants was seen for an even more effortless look. The colors of the time witnessed a relative setback with everyone resorting to monotones like black or white. We see very few shades of yellows, oranges, and greens.
2000 – 2023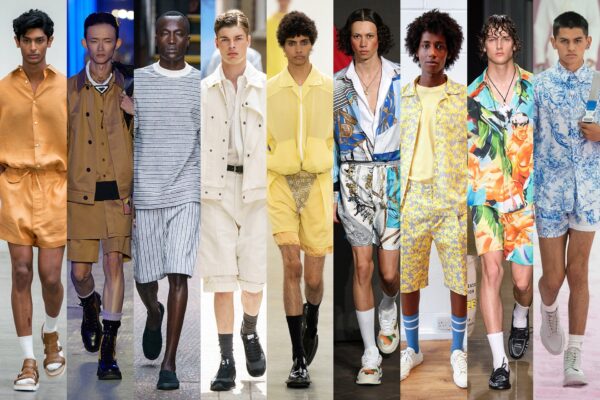 Finally in the 2000's we see the ultimate blend of all the fashion styles from 1950. This is why there is no classic example to state the fashion of this period. With major experiments with colors, patterns, and different types of clothing, we see a throwback to the old times as well as the birth of newer runway designs.
We see a retro fashion that goes back to bell-bottoms, overuse of denim, and sweatshirts. A splash of colors and patterns and a monotone of blacks and whites can both be widely seen around. Moreover, with the casual look of joggers as well as the fancy tuxedos, everything is intact and well in use.
Conclusion
After all these years, fashion has become a matter of choice today and it is not just blindly following the trends. Fashion is a part of men's identity; they have owned it for the last 70 years, and they will continue to do so with pride and glory.