Got a lot on your plate? The last thing you need to think about is figuring out what to wear. But should you just toss on whatever's comfy and convenient? Yes and no. We all know that when we look put together, we feel more confident. In fact, research shows that what we wear can directly affect our mood. That means that taking the time to pick out cute outfits is a worthy part of your self-care routine, right up there with a hot bath and a long catch-up call with an old friend.
So how do you achieve it? Simplifying your wardrobe, pre-planning outfits and picking out versatile staples are the keys to achieving mood-boosting looks when you've got a ton on your plate. You'll also want to think about a few simple outfit formulas, like the ones below, that will make you look amazing while keeping you comfortable on your busiest days.
Minimalist Mania: White on White on White — Have you noticed a bit of a white-out on your favorite fashion blogs or influencer feeds? There's no denying that white is hot right now, and the fashion experts say it's not just for summer. Start with a pair of cute women's jeans, like those from Avara, in your favorite cut and complete the look with a white top and white sneakers or heels. Tip: If you want to rock the all-white look, make sure to pack a stain remover pen in your bag! Trust us, you'll thank us later.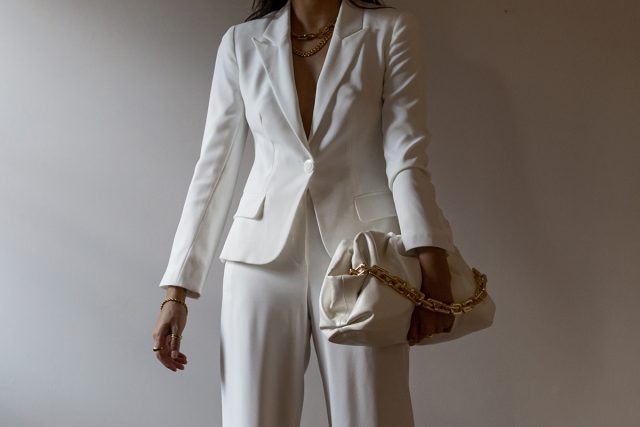 Posh and Printed: Vibrant Tops with Jeans — If you're in the market for an everyday outfit that's equal parts cute, practical and easy to style, give your typical jeans-and-tee ensemble an upgrade with chic women's blouses. Paired with some well-tailored jeans, a pretty printed blouse can give your whole look a pop of color, personality and fun. Opt for fabulous florals, eye-catching abstract prints or cute gingham to complete the look.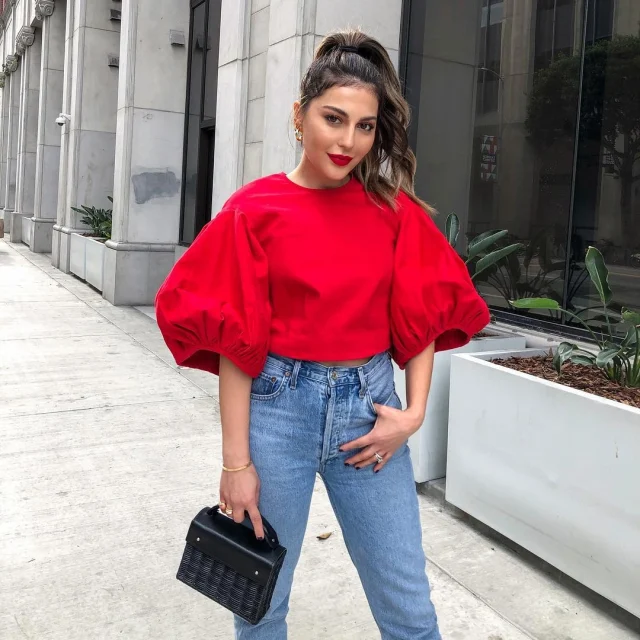 Casual Cute: Ruffled Mini Skirt with Tailored Tee — Ruffled skirts are so in right now, and we can't help but love them! Although they're super simple to style — pair them with a fitted tank top or a tucked-in tee for an endlessly chic look — they're also extremely comfortable. Just add your favorite sandals, wedges or strappy heels if you want to dress things up a touch. This look is perfect for everything from a dressed up brunch to running errands.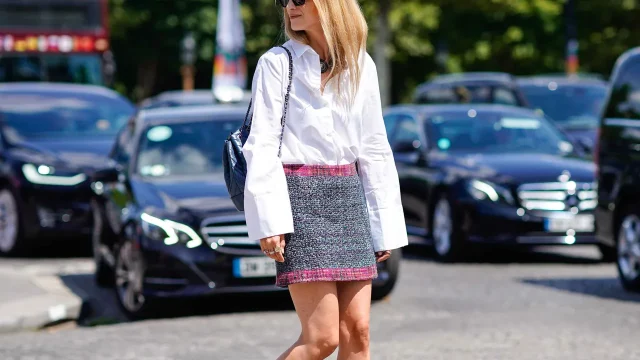 Lovely Layers: Chic Dress with Denim Jacket — No collection of trendy women's clothing is complete without a comfortable and cute denim jacket or two. This steadfast staple goes with all your cutest tops, shorts and pants throughout the year. We especially love pairing a nicely tailored denim jacket with a flowy dress when we're running around town. Comfort is key, so go for a loose-fitting dress that doesn't restrict your movement. A stretchy yet fitted denim jacket will give your look some polish without being too dressy.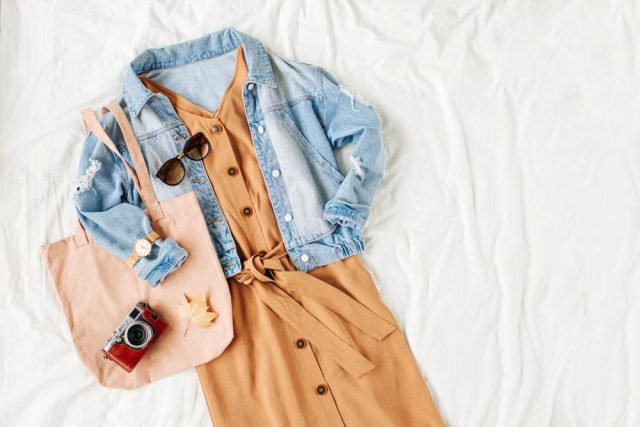 Haute High-Waisted: Paper Bag Shorts and Sleeveless Top — Paper bag shorts are our most flattering summertime secret weapon! Featuring a high-rise waist with a tie, these create a sleek hourglass silhouette and show off your legs. In the summer, you can pair yours with a slim-fitting sleeveless top for a comfortable yet dressy look. These look amazing with sandals, wedges and strappy heels when the weather is warm. In fall and winter, consider going for paper bag pants to keep the look alive.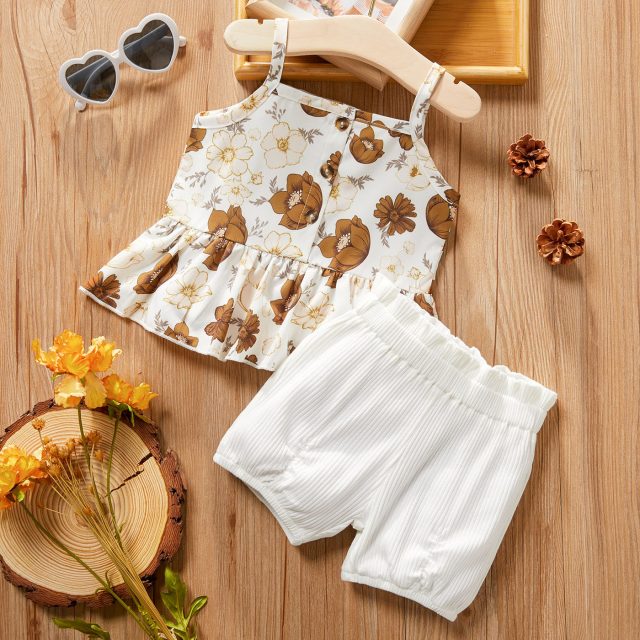 Breezy and Beautiful: Flowy Skirt and Tee — Like dresses, midi and maxi skirts give you the freedom to move around comfortably without restriction. They're also nice because they can be dressed up or dressed down depending on what you have on the agenda. For a busy day filled with running errands, meeting up with friends or picking up and dropping off the kids, nothing beats an airy skirt with a comfortable t-shirt. Pick a skirt in a fun print or pattern, such as floral, animal print or polka dots, to bring the personality.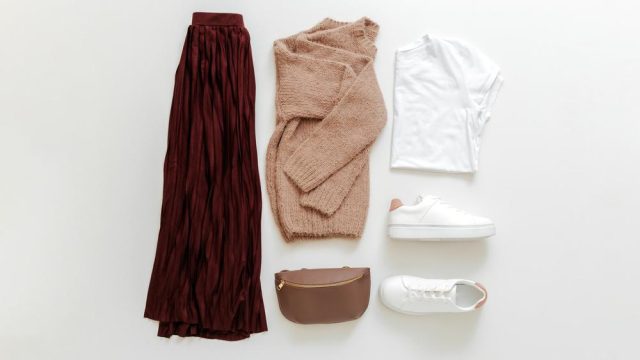 Perfectly Put Together: White Button-Down and Skinny Jeans — If ever you want to feel like a boss lady with an effortlessly chic style, reach for your favorite white button-down and your best-fitting pair of skinny jeans. This combo is cute yet empowering, so it fits in regardless of what's on the schedule for the day. Soften the look by pairing it with some chic heeled sandals or go for a comfortable, stylish vibe by styling it with cool white sneakers. There are tons of amazing ways to style a white button-down, so make an investment in one that fits you well.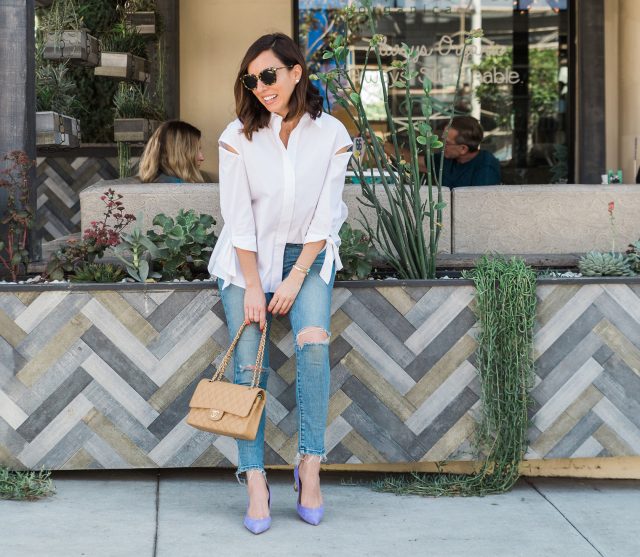 Bold Blazer: Navy Blazer with Skinny Jeans —Slightly oversized blazers are so trendy right now, and we absolutely adore them. Pick out a roomy but still tailored navy blazer and pair it with a tight-fitting basic beneath. A slim-fitting white tee or a sleeveless top will do the trick. Style it with a cute pair of skinny jeans. Choose your shoe depending on the occasion at hand. If you want to look trendy and chic, pick out a sleek stiletto. If you want to dial things down, go with your trusty white tennis shoes.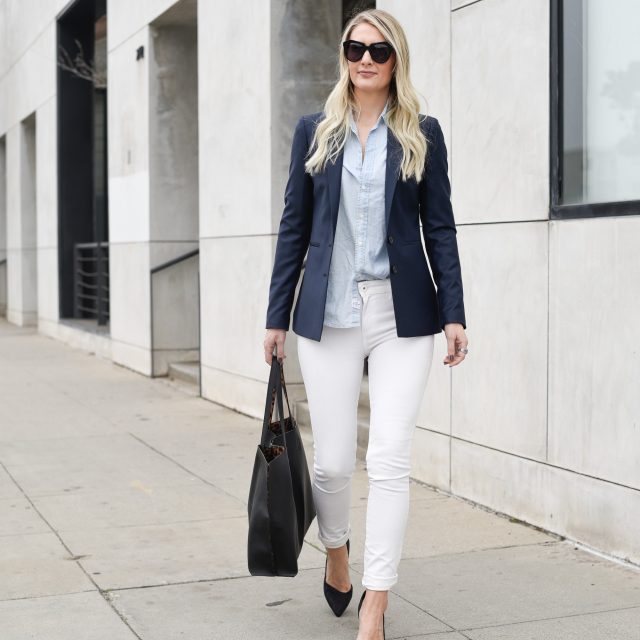 Pick Versatile Pieces
Our best tip for wardrobe planning when you have a ton going on is to stick to versatile pieces that translate beautifully from day to night. The reality is that you may not have time to go home and change in between every activity, but a few go-anywhere pieces will go a long way in helping you achieve your busy lady looks!