What Is A Blowout Hair Treatment? 10+ Men's Blowout Hairstyles On Black Hair
Last Updated on 2021-01-20 by Anna Wintour
It's hard to pinpoint when and where hairstyles emerge, but the origins of the 'Brooklyn fade', or the blowout fade haircut, are relatively easy to place. It started in the 1990s in the aforementioned district of New York and spread to New Jersey, Philadelphia, and the East Coast hubs of the USA, before becoming a worldwide sensation.
(✅✅✅ You Need These For A Perfect Male Blowout Haircut:)
One early adopter was tangerine reality star Pauly D, from MTV's Jersey Shore, with some people referencing his thickly-gelled style as a winning example. We have nothing against Pauly, but we prefer the way stars like Chadwick Boseman, NBA baller Nick Young and from the UK, dancers Ashley and Jordan Banjo have styled it in recent years.
It's a great look for afro hair, but David Beckham and Adam Levine have proved that versions of it can work with straight follicles too.
The point is, blowout fade haircuts can look very different from one another. The key feature is simply about blending a fresh fade and short sides with a longer, well-shaped, and styled top.
What Is A Blowout Haircut?
A blowout afro cut is also known as a temple or taper fade. It has a strong contrast line up around the ear. One can go shorter or longer on the top, but the main points are where it's tapered around the temple, sideburns, and neckline.
Whereas the sides and lines are tight, the top is more grown out and can be styled with some height if you wish to exaggerate it. Flat top styles, slick backs, and a messy nest of curls can all work. Or you can keep it relatively short and blend it smoothly with your beard.
A blowout afro cut should not be confused with a 'blowout' or a blow-dried hairstyle, as Dan Chung, a stylist at top London salon The Lion & The Fox explains.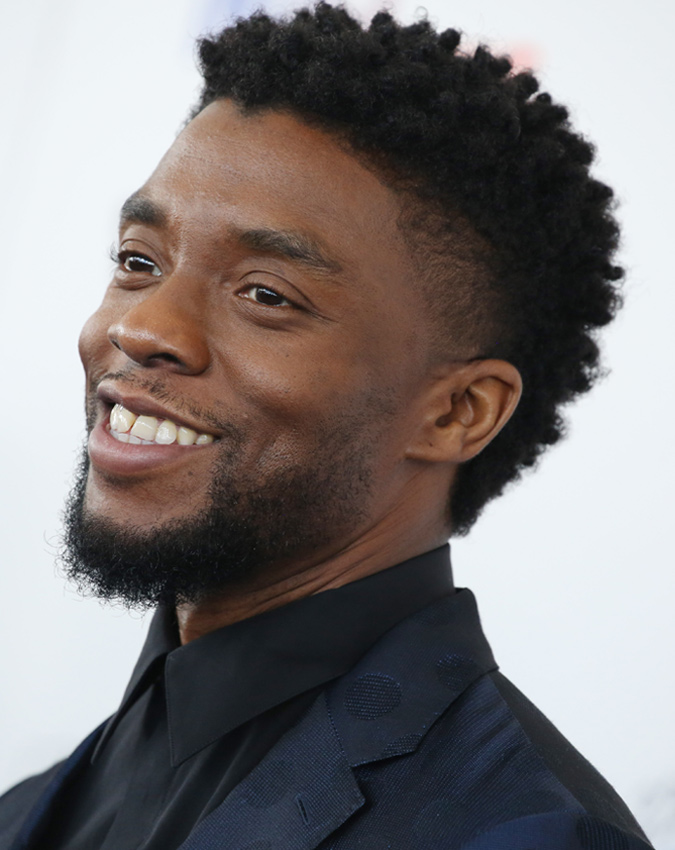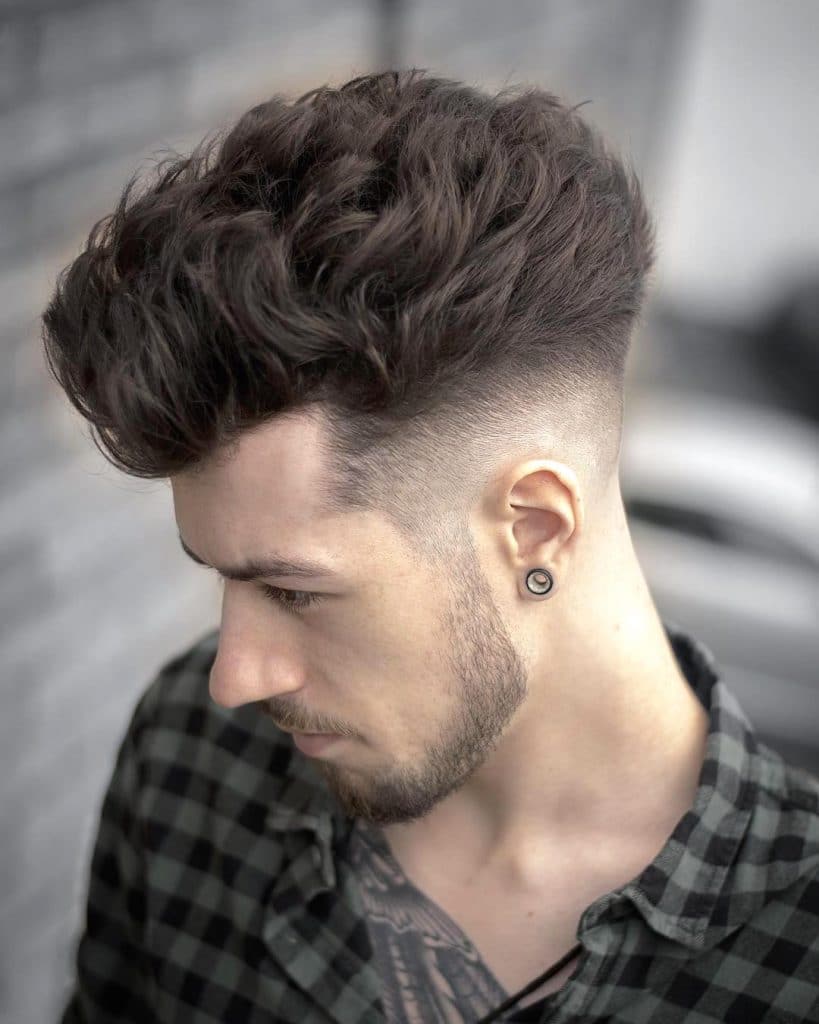 Curly Hair Blowout Inspiration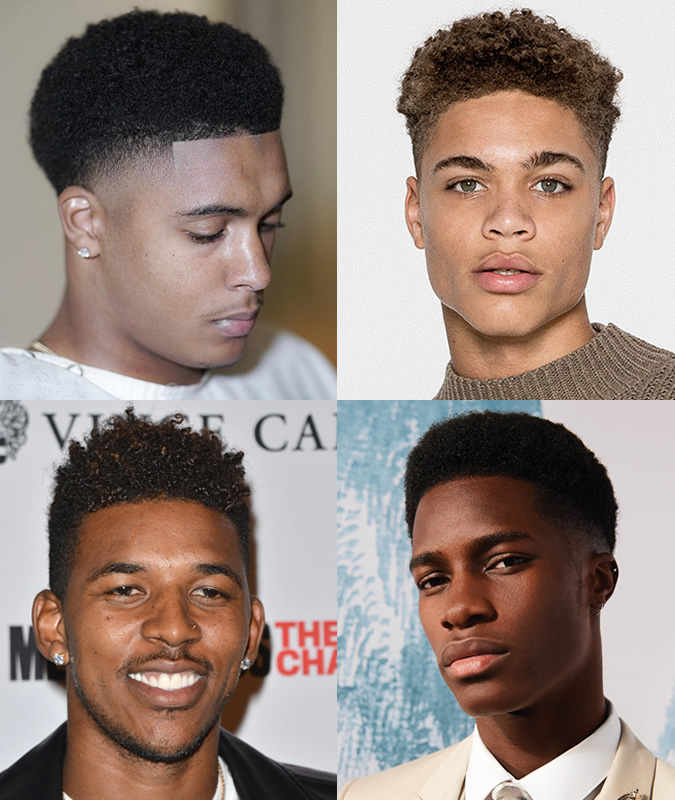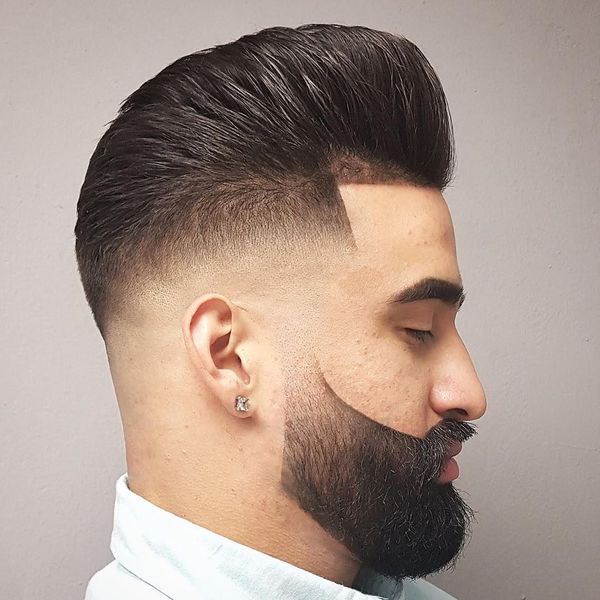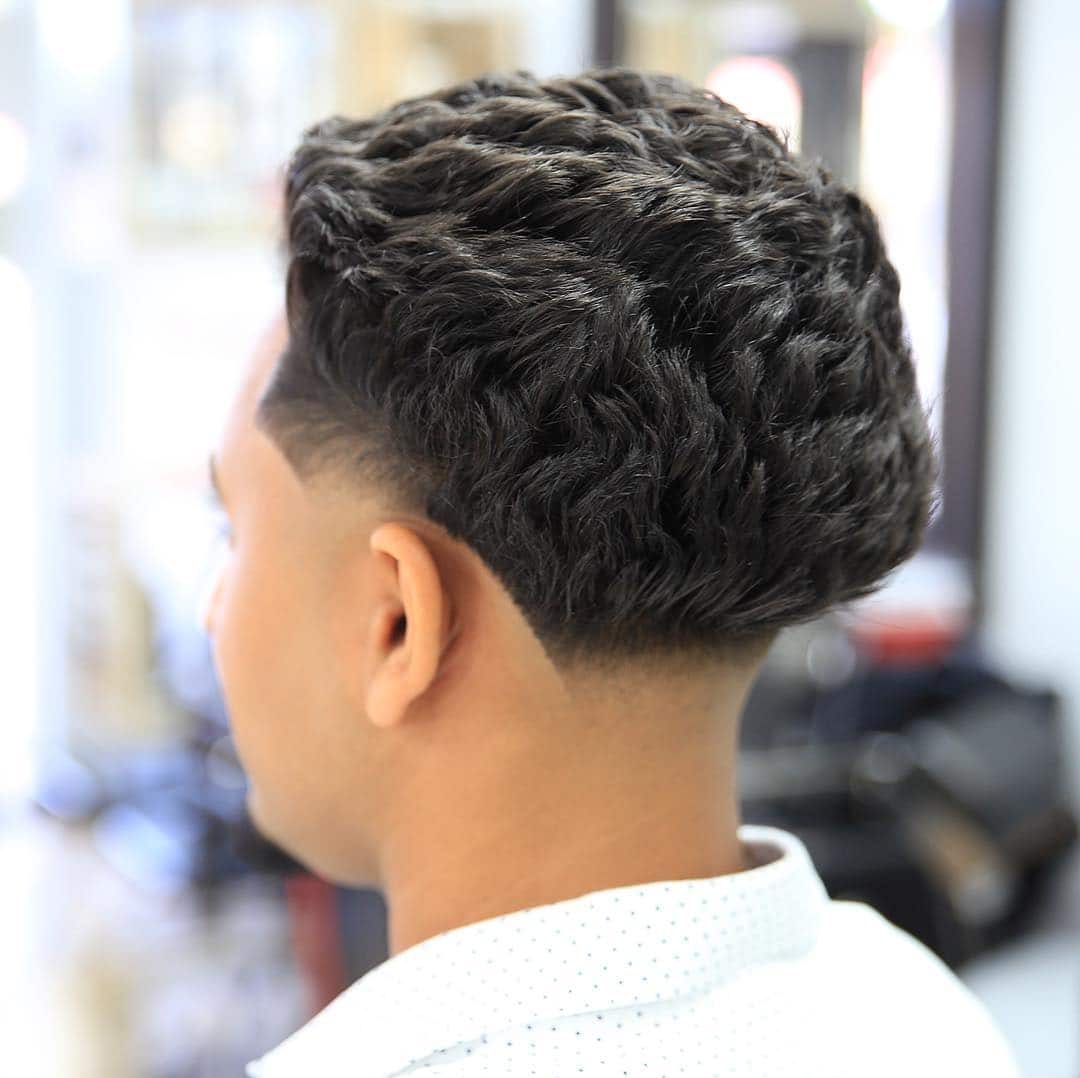 What To Ask For At The Barbers
If you're asking your barber for a blowout, you're asking for the hair to be tapered at the neck, sideburns, and temple area.
"The line at the nape or the front hairline is important," says Chung, "in particular the line up around the ear. You shouldn't go shorter than a grade one above the ear."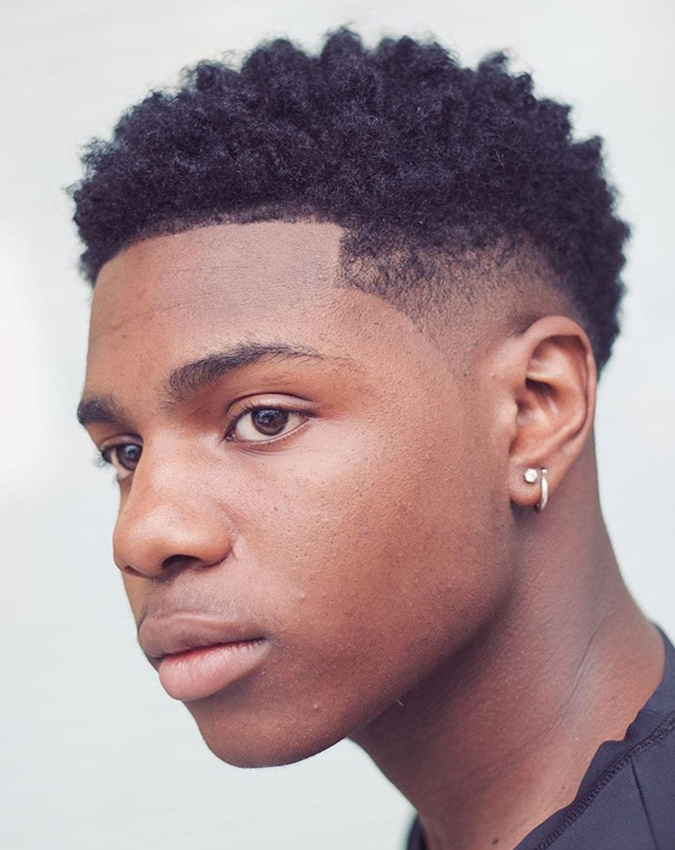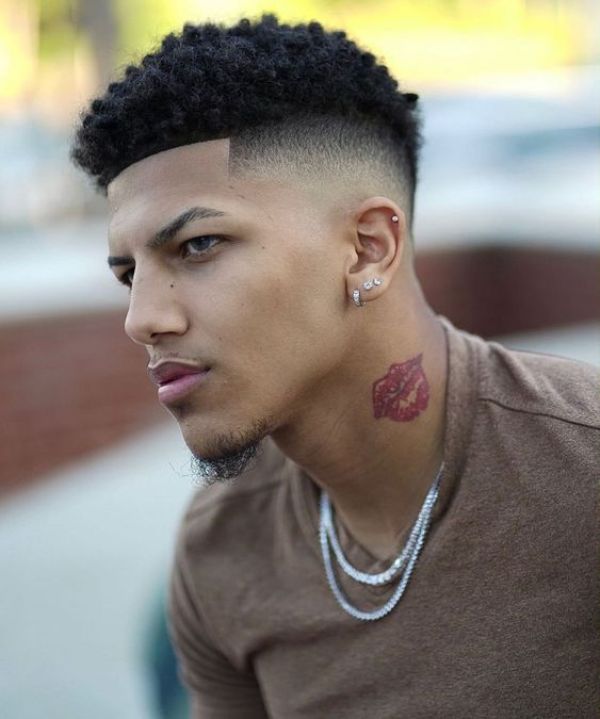 You want to keep the length on top, so minimally trim this area if the length isn't quite there yet. Also consider if you want to keep the hairline natural, shape the edges, add tramlines or clean up the line around the forehead, like Drake does, for example.
Fade haircut goes really well with dense and dark hair and your hair type will inform how it should be styled. After washing, afro hair should be left to dry naturally and finished with a little oil, with a longer top that isn't overly shaped. Asian or Caucasian hair should be styled with a pomade or wax – or even paste or cream – with a matt finish to keep the texture.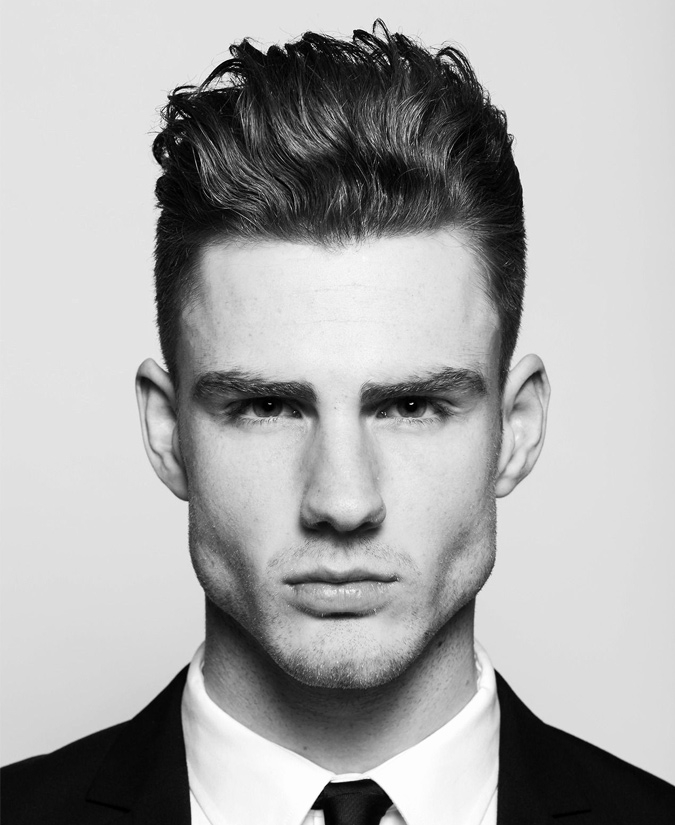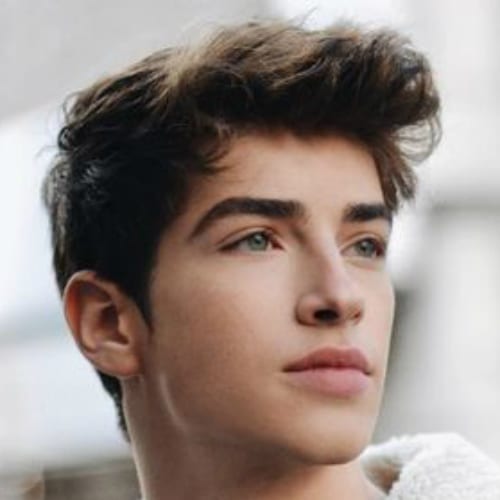 Be warned, tight fades need regular maintenance so if you're not that familiar with your barber, you'll be getting better acquainted with regular trims needed every two weeks to keep those lines on point.
Key Products Needed For A Male Blowout Haircut
For shorter, straighter hair, Chung says, "this rough clay is not too heavy and it's good for adding texture. The matt look defines the hair so it doesn't look too set", and is perfect if you don't want your hair to look too oily or overly shiny.
For curly hair types, this versatile pomade defines the curl and gives light but re-workable hold, meaning it can be touched, moved, and restyled throughout the day. Pomade usually set hair with a stronghold, so bonus points to Davines.
Oil is the best friend coarse, afro hair can have. Use sparingly, one or two drops of this dry oil will usually suffice per application. Rub into the palms and work through the hair to add low sheen and to keep the hair soft and nourished.
⭐⭐⭐⭐⭐ See Current Price On Amazon
When used on damp hair Davines Oil Non Oil tames flyaway and frizz to keep that shape up top. It'll also help moisturize the scalp to prevent flaking – use every day for maximum effect.
For the times you can't get to your barber for a little spruce up, or if you're confident cutting your own hair, the Wahl Detailer will help you to achieve those precision lines. It's smaller than the average trimmer so can be held more like a pen and is easy to maneuver. Set to grade one or two and make sure you've got a steady hand.