Why Women are Expecting More from their Undergarments? All Ladies are Looking for Fashionable and Comfortable Lingerie in 2021
As a highly receptive industry, fashion constantly attempts to accommodate to our contemporary lifestyles. If we're multi-tasking, then our clothes should be too. Believe it or not, the rules apply right down to our undies.
The furore for comfort in both outerwear and underwear is certainly no recent revelation. In 2016, Mintel reported that 57% of UK women favoured underwear that feels comfortable, with sales of seamless and t-shirt bras overtaking the trusty push-up. Since then, the conversation has matured.
With these needs being met, women are beginning to question the mutual exclusivity between comfort and design-led lingerie, noting that current options seemingly compromise on one or the other. It begs the question: can underwear be both a work of art and functional commodity?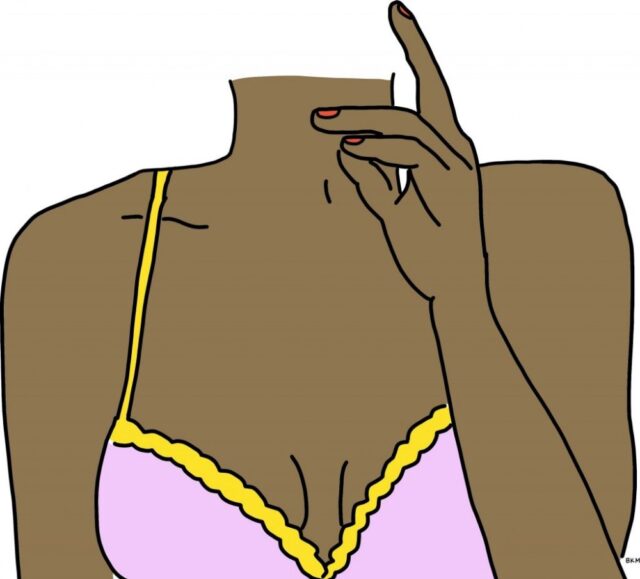 President of organisation Promincor- Lingerie Française which represents fourteen of the most renowned French lingerie brands, Alain de Rodellec believes it is certainly possible. "The French brands are well known for their style and seduction, but at the same time are now being required to bring more comfort to their pieces," says de Rodellec.
"We have to work to permanently match those two expectations," he continues. "The way we have succeeded in this, is that we have always considered lingerie not only as fashion but as a real constructed product."
Women's underwear has seemingly always had a particularly intimate affair with the wider world of fashion as well as the stipulations of the female form. Reflected in both its past and present history are the ever-changing social and cultural attitudes towards the female body. Its role flourishing beyond the purely functional to position itself as a bellwether in the shaping of the current fashionable silhouette.
Embed from Getty Images
"I think you can read women's history through underwear history," says fashion historian and curator Susanna Cordner. "Sometimes it tells you things that you wouldn't expect and there are areas of liberation where you may not expect to see them," she continues.
In 2016, Cordner curated Undressed: A Brief History of Underwear at the Victoria and Albert Museum. The exhibition traced over a century of design in lingerie and underwear, highlighting its relationship between the realms of fashion, art and commerce.
"Underwear tends to be something you fall in love with. A coming of age story," Cordner muses. "Every generation has particular garments that they attach to and these come and go era to era. I believe that there's an inherent intimacy to underwear because of what lies beneath. It's this hidden layer beneath our clothes."
Embed from Getty Images
Perhaps it is this very idea of the clandestine that holds aesthetic appeal so highly in the lingerie industry. A survey conducted by _shift revealed that when buying underwear, 63% of the women surveyed prioritise aesthetic over comfort, with 85% of respondents also admitting to considering a partner or potential sexual encounter when making their purchase. It would appear that whilst comfort continues to trend, for many, lingerie is still an area of artistic expression and admiration for design.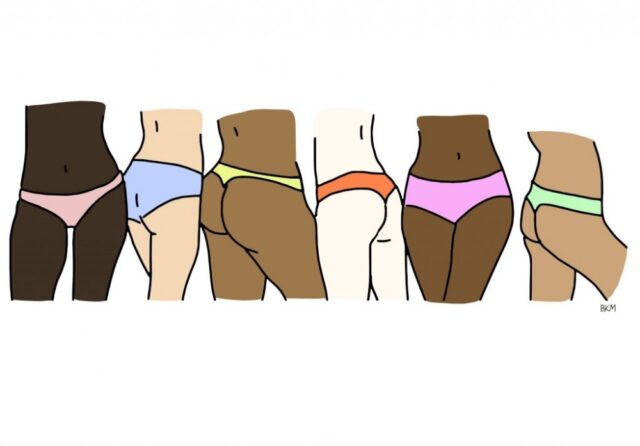 "I think this is a really important sea change in how we perceive lingerie," says trend forecaster, Sally Denton. "It's about actually what we want to wear and what makes us feel good. It's a treat for ourselves rather than about a need to be seductive."
What we must understand, is that whilst many still consider the opinions of others in their lingerie choices, it is by no means the primary motivation for purchasing a pretty lace thong or balconette bra. Lingerie ceases to be a performative ensemble for the male gaze.
Denton continues; "We're living in what we call a women's century and so for me, it's the importance of being in power and control. It should be a case of being able to be sexual when we want to be sexual, being feminine when we want to be feminine and being strong when we want to be strong. There's no need for us to be one thing or another."
Denton credits the 'peekaboo' trend in lingerie with such power. Stating that the use of mesh, straps and cut-outs evoke a sense of the risqué whilst placing the wearer in total command.
Notably, 2019 amongst other things marks 25 years since the opening of the first Agent Provocateur store in Soho, London. An impudently sexual lingerie store which has grown to become a true force in the world of seduction wear. Since then, however, a slew of smaller brands have been working to broaden the once narrow consumer scope of 'sexy', creating a dialogue which includes body positivity, feminism and the responsibility of lingerie.
One such brand is UK label Neon Moon. Self-proclaimed "badasses and disrupters of the lingerie world", the brand founded by Hayat Rachi, utilises its digital platform to encourage support, discussion, and advice.
Rachi comments on the role women's underwear plays in both progression and acceptance; "It's the first thing we put on, the closest garment to our body, and it's a garment that's laced with sexualisation and objectification," says Rachi."It's the one garment that's been majorly sexualised for women by the patriarchy, and now it's time us women reclaimed it. Feeling good about your boobs without padding and underwire is a process, but it can happen if you allow it. There's no one way to be sexy or beautiful, it's all down to you."
Like Denton, Rachi observes that the 'peekaboo' or minimal reveal element of underwear is one way in which comfort is paired with artistic flare and considered design. "Accentuating parts of the body that were once negatives, like side-boob, love handles, nipples or any other aspect that were once hidden are now highlighted and showcased to be beautiful," she says.
"It's the perfect balance of comfort and sexiness whilst adding personality to lingerie. Our Mona Polka dot bra flew off the shelves because it's literally the most comfortable bra ever, whilst still making our customers feel sexy as hell – it's badass in a nutshell."
Image courtesy of Neon Moon
Image courtesy of Neon Moon
Neon Moons leading advocation is comfort, designing underwear for real women. Their cotton triangle bras in neutral tones consistently sell best. So, I ask Rachi, is it reasonable for women to expect beautiful design as well as comfort?
"It's definitely a fine balance," she responds. "Sexiness is a mix of inner and outer confidence, so wearing something you feel comfortable in, and aren't constantly adjusting is the sexiest thing ever. We're currently working with a new designer who has made me realise how beautiful and artistic lingerie can be. Bras are by far one of the most complex garments that can be made. It is a real art."
Cordner agrees, stating that the modern woman needs her clothing to reflect a sensory experience of liberation as well as make the most of the realities of the body. "Brands have to listen to their audience and market now," she comments. "Women don't buy something if it doesn't fit them, if it doesn't work for them, if it's not comfortable. We're not here to be purely decorative. That's something that we want as an addition rather than the core of our product."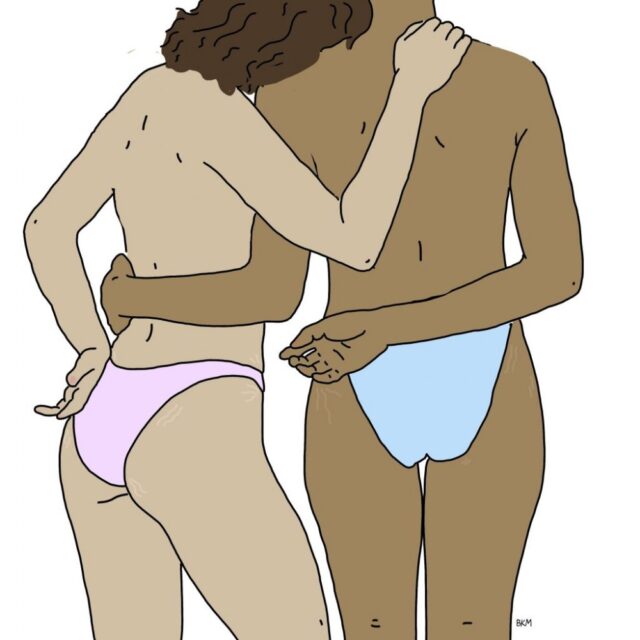 Unlike the ephemeral trends of our day-to-day, the lingerie of the intimate apparel doesn't appear to modify in the snap of some knicker elastic. Instead, it is a gradual process with a greater psychological hold.
The lingerie market is expected to continue growing, with a recent report from Mintel estimating that consumer spending will reach £5.5 billion by 2023. Receptivity, therefore, becomes paramount. Brands must begin to recognise the multiplicity of consumer demand, accommodating to the new revolutionary state of what it means to be a woman. Yes, comfort is a given but a renewed reverence for beautiful designs must follow.
Get your hands on some undies that can do both from our favourites below!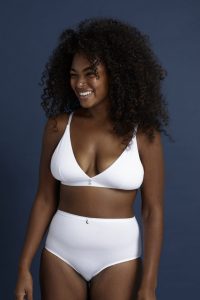 Neon Moon
If you weren't wearing Neon Moon before, then I'm certain you will be now. As if the brand's mantra 'badass underwear for badass women' wasn't enough to tempt you, prices are also extremely reasonable. The white cotton triangle set on the right comes to just under £28. What's not to love?
Beija London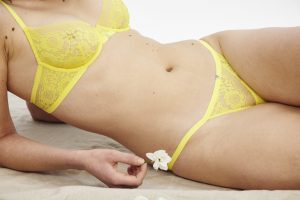 Beija's three unique sizing categories (X, Y and Z™) were created in a response to the generalised notion that every style suits every woman. Their collections respond to the diverse needs of the modern woman without compromising on design paying true homage to the female body.
Boux Avenue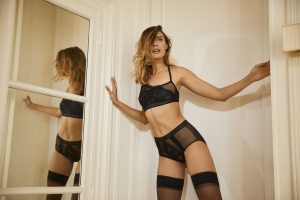 Since its conception, Boux Avenue has become quite the household name in providing women of all sizes with comfort and confidence. And it would appear that Christmas has come early with irresistible new sets from the Bouxtique by Boux Avenue luxury capsule collection.
MAISONLEJABY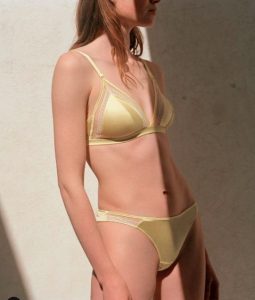 Since 1930, the French fashion house has cultivated traditional practice in lingerie design and construction. Each MAISONLEJABY collection oozes Parisian allure with cut and finish a priority throughout. As one of the 14 brands represented by Promincor, they are consistently finding new ways to marry the elegance and embroideries of the intimate apparel with the demands of the modern woman.
Stripe and Stare
This brand goes one step further, providing not only comfort and design but also sustainably sourced materials. Stripe and Stare use something called MicroModal to achieve this. It's sustainably sourced from Beechwood Trees – a naturally soft fibre. The fabric also uses 95% less water in its production than cotton. It breathes with the skin and holds its shape and softness better than cotton.
Thanks to Bridget Moore (@handsomegirldesigns on Instagram) for the beautiful illustrations.