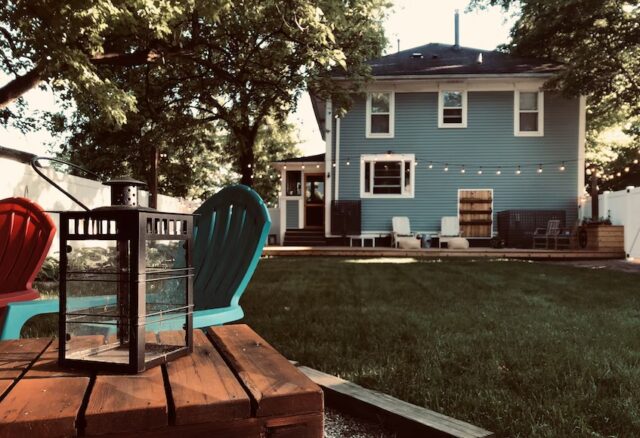 On the one hand, it's very cool to design your own yard, on the other hand, it's incredibly difficult. What can be added to make the exterior of the site look bright and well-groomed? We will tell in this article. Let's dive in!
What to place on the site next to the house
Terrace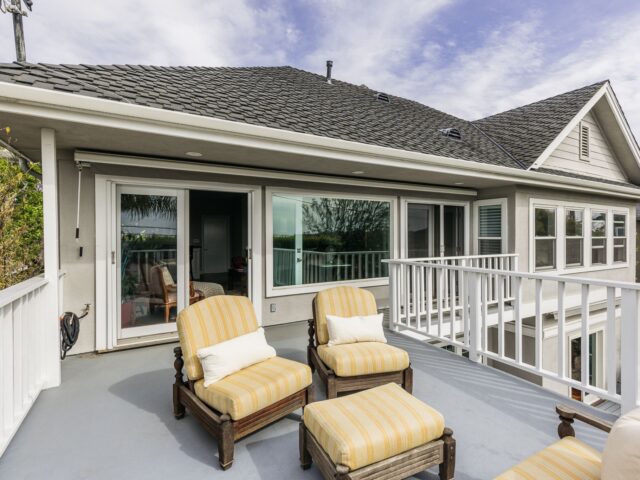 You don't have to decide between an open and a closed terrace if your house has a flat roof. At the top, there will be a sunbathing area, and the lower platform will develop into a great cooling area. Don't forget rocking chairs – they are especially nice to lounge in. We also advise you to purchase wicker furniture, scatter pillows and be sure to light the lights for incredible coziness. A BBQ grill will also fit perfectly into such an exterior. BBQ grill like the one offered by PARASOL is a nice stuff for relaxing or partying with your family and friends. Even if you don't eat meat, just think about grilled vegetables on BBQ… Yum! Anyway – any meals are much tastier when prepared on fire and eaten outside in a great company.
Natural stone brazier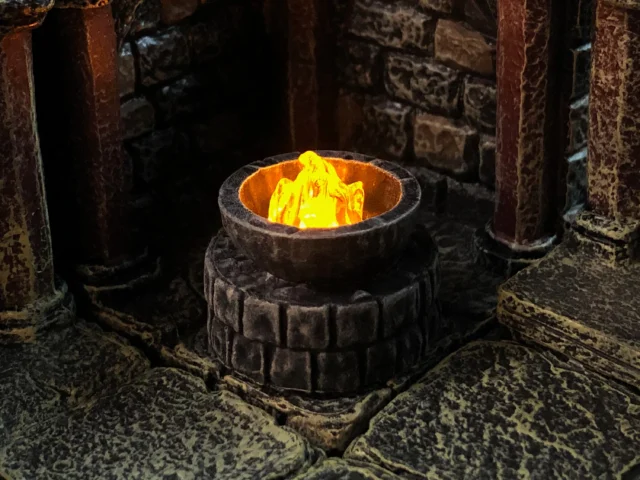 There are many modern materials for cladding and construction to build a stone brazier. However, the beauty of a natural stone is always valued much higher. Durability, reliability, and naturalness are the fundamental advantages of stone.
The most effective place for erecting a stone barbecue will be the area where there is a terrace. The object will naturally fit into the landscape of the territory, and if there is shelter from precipitation above the building, then bad weather will not become an obstacle to cooking on an open fire.
Japanese garden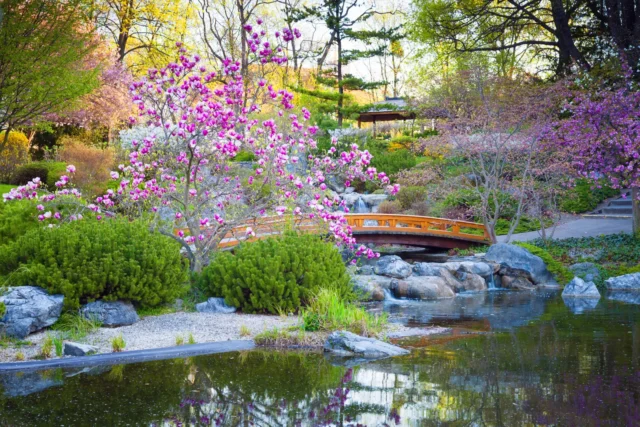 If you are close to oriental motifs, organize a Japanese garden. If you dare to organize it on your site, then you will have a haven of calm and tranquility, where you can always hide from the bustle of the city. However, for the sake of fairness, it is worth recognizing that the creation of a real Japanese garden is a rather expensive pleasure. Therefore, you shouldn't aim at large territories, you can simply organize a small corner.
Playground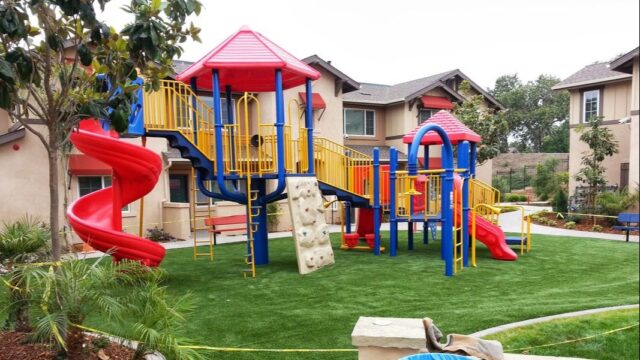 The children's playground is a good way to organize interesting outdoor activities for children. Also, parents, spending time outside, will be sure that children are always supervised.
Swimming pool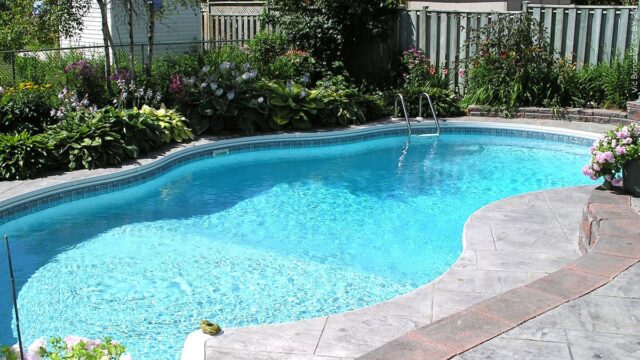 The pool on the plot decorated with some pieces of outdoor furniture is a rational solution for organizing recreation for adults and children and serves as an excellent decoration for the site. You can choose both stationary tanks, which are the most reliable and durable structures, and frame ones. You should also pay attention to the type of soil: an ideal option would be a site with clay soils, which in the future will act as additional waterproofing.
Summer house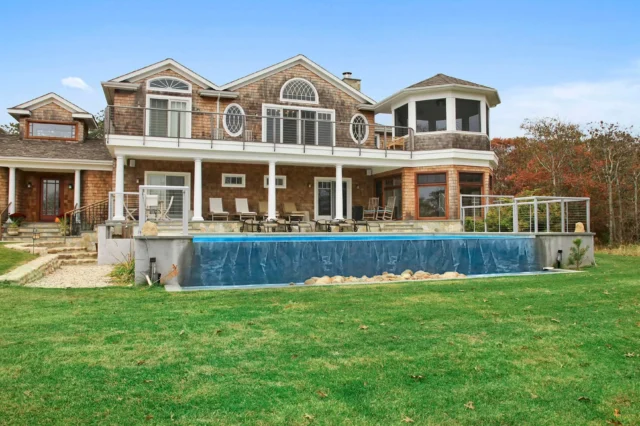 The possibilities for a summer house are endless. You can store tools in it, use it as a summer kitchen or accommodation for guests and tourists. From an optional element, such an outbuilding in the yard turns into a necessary addition to the main building.
Small vegetable garden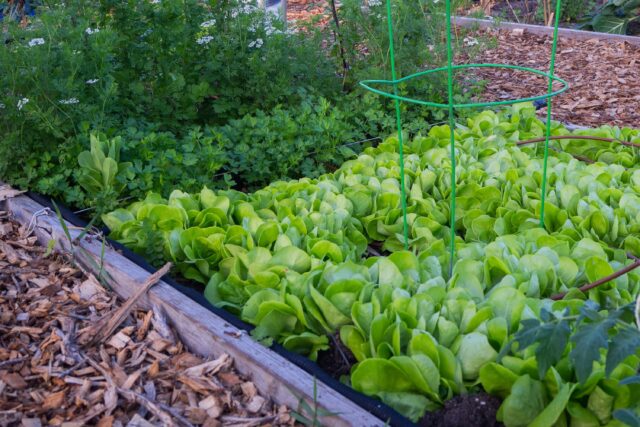 The garden should be allocated at the sunniest place, without shading ond the south side. Unlike the garden, which is located on the northern slope, the southern exposure is preferable for the garden. This is the case if the garden is only a garden.
Recently, it has become fashionable to arrange a decorative garden. Here, vegetable crops also perform design functions, so they are already selected for their decorative qualities.
As an alternative to a garden, you can make an orchard or plant berry bushes. Trees create a special atmosphere of comfort, they beckon on a hot day under spreading crowns, and that is why the first step to improving your area is planning a small orchard.
It is best to set up a garden on a flat area or on a southern (or eastern), well-lit slope. Low-lying places will not work in any case. Cold air accumulates here, and the plants receive an insufficient amount of heat, which adversely affects their fruiting and the taste of fruits.
Winter garden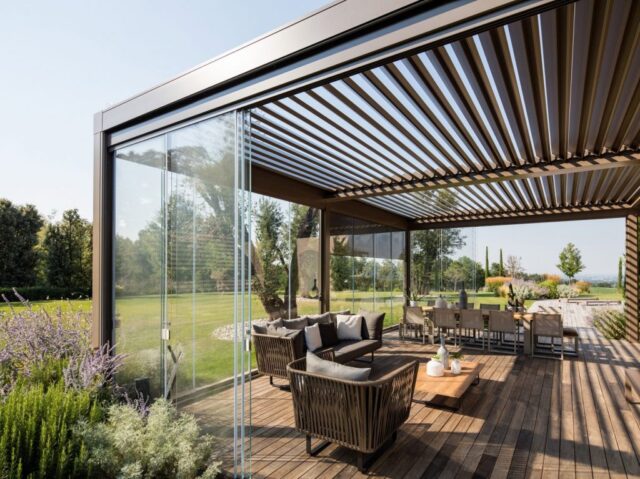 Winter garden is a green corner that will give you great well-being. It's also an interesting task in terms of architecture and design.
The most popular options for the location of the winter garden: in internal or attached premises and in the form of separate buildings. The best orientation is east, west, south. A less convenient option is the northern location, because the plants will not have enough light and heat, and you will need to additionally think through the heating and lighting systems. And the constant twilight will rather dispose to work and reflection than to a pleasant friendly rest.
Garage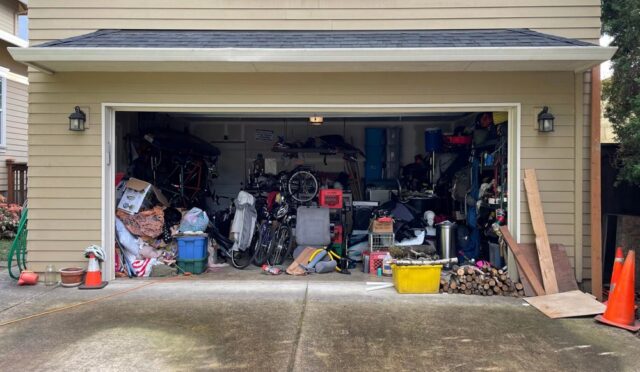 At least for reasons of your own safety, it is better to put your car within your area, ideally – in a building specially designated for this, that is, in a garage.
On your spot, a garage can be an independent isolated building, part of a country house, or a simple canopy that partially functions as a garage.
When planning the construction of a garage in a summer cottage, remember that it is better to once again take an interest in the legal side of the issue with the authorized bodies than to subsequently pay a fine.
Outbuilding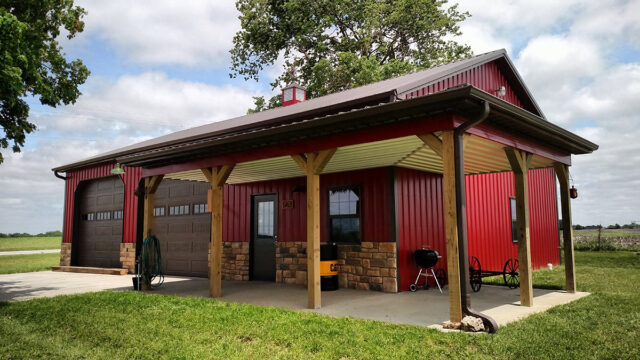 Outbuildings are one-story buildings and non-residential structures designed to service households and land. It can be, for example, a barn, a bathhouse or a warehouse building. Such a building can be a great solution to hide temporary rubbish during repairs or to store tools like a snow blower, garden vacuum cleaners and lawn mower.
Modern landscape design is built on the desire to see your site beautiful, but not to spend too much effort to achieve this. All ideas are easy to implement, they are designed for a long-term effect and will bring you not only joy, but also benefit.
In any case, build on your preferences and try to maintain order on the site. Because with an unmowed lawn, a pile of dirt and unnecessary junk, no Japanese garden or terrace will fix the situation.