Real estate is considered to be an excellent long-term investment. The reason is that property prices tend to rise over long periods, and the increase is usually higher than inflation, which means more money for the investor.
But, the global markets and the world have been shaken by the pandemic that affected the entire globe. You are justified to be cautious as the pandemic has hit numerous industries. Despite all this, property prices continue to rise. Before you earn money from real estate, you have to invest money.
Investing in real estate has high risks, but it is an investment worth the risk. You should know several things before you invest in real estate.
1. Have Good Credit
Your credit score directly relates to your financial status. A high credit score minimizes the risk of loan rejection. The credit score determines your worthiness for the lender to determine if you qualify to get a loan. Your entire credit history is essential in determining your creditworthiness.
Before you apply for a loan to purchase a house, you should be aware of the significance of a credit score. Your credit is significant in determining the interest rate you pay for the loan. If you have a good credit history, the lender will perceive you as low-risk and give you a low-interest rate.
On the other hand, if your credit history is bad, there is a high chance of lenders seeing you as high-risk. Even if you are given the loan, the chances are that your interest rate will be higher.
You can improve bad credit through the following strategies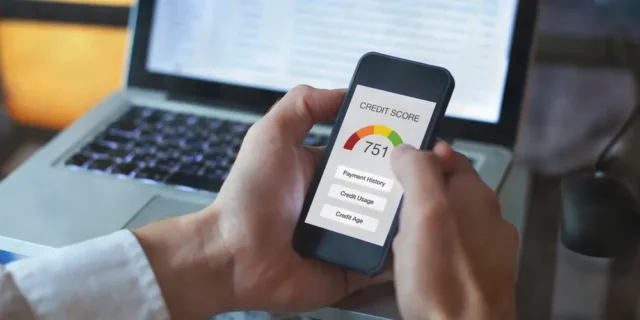 Be disciplined with credit and settle your bills on time
Do not take too much credit at once
Pay off debt and maintain low balances on credit cards
Do not close unused credit cards
Customize your credit limit
Do not increase your credit limit
These are a few strategies you can implement to improve your credit score. But, you should be aware that improvement does not occur overnight. It takes at least six months to improve your credit score.
2. Have a 20% Down payment
When applying for a mortgage, you must deposit a 20% down payment of the home's buying price. If you cannot raise the 20% down payment, the lender may see the investment as a risk and ask you to take out Private Mortgage Insurance (PMI) as a condition to get the mortgage.
PMI is the lender's protection if you default on your mortgage and the property goes into foreclosure. Typically, PMI is a monthly payment as part of the general mortgage payment; however, it can sometimes be paid as a lump-sum premium at closing. Usually, the lender will cancel the PMI when your home attains 22% equity.
Other benefits of having a 20% down payment include: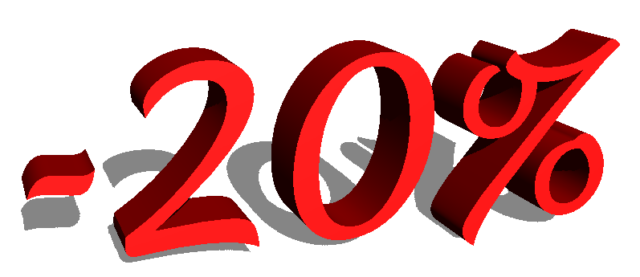 Enjoy better interest rates. This is the percentage of your mortgage's outstanding balance or principal charged monthly for borrowing money. You are less risk to lenders if you put down a higher down payment.
If you deposit at least 20% on the mortgage, you may be accorded lower interest rates. A low-interest rate can mean thousands of dollars saved for the loan by just one or two points.
Reduced monthly payments. If you put down a larger down payment, you'll borrow less money for your mortgage loan. This means that you'll pay smaller amounts on your monthly mortgage payments. Doing this will allow you to budget for expenses, such as repairs that you incur every month.
3. Hire a Good Realtor
Realtors have traditionally led the purchasing process for real estate investors. However, you are not required by law to work with a realtor; however, there are several compelling reasons to do so.
According to The Kay-Grant Group, a notable real estate team in Scottsdale, AZ, these are the attributes to look for in a good real estate agent.
Extensive Market Knowledge – Realtors understand real estate market trends better than anyone else. This is probably the main reason property investors hire a real estate agent.
Leading agents are well-informed on all housing market areas, more so how factors such as unemployment rate and mortgage interest rates can affect it. They understand the market ins and outs and have additional information than what is found on the Multiple Listing Service (MLS).
They possess data such as the average price per square foot, the ratio of listed to sold prices, and the average sales prices of similar properties. Realtors also recognize real estate comparable and give you the information to help you decide wisely and quickly.
Realtors Act as Your Spokesperson and Negotiator – Real estate agents cast their nets far and wide to market your property online and offline. They then handle inquiries from potential buyers, stage a home to sell, and organize open houses for potential buyers.
Both buyers and sellers want to get the best possible deal. You cannot achieve this unless your negotiation skills are top-notch. Realtors have years of negotiation experience, and they will study the qualities of your property to enable you to get top dollar for it.
Realtors Know What to Search for – When looking for a house to buy, you probably know what you want in the property, such as the number of bedrooms, attached garage, open kitchen, etc. This is probably what you'll be looking for when searching for a house.
However, besides what you have in mind, your realtor knows other things to look for that may not cross your mind. These include insect issues, furnace issues, roofing problems, leaks, and mold. A realtor will identify signs of these issues and know how to handle them. This knowledge and experience can save you thousands eventually.
Realtors have Professional Networks – Realtors are professionals at networking and know almost anyone involved in a property's buying and selling process. Most of them have a list of favorite providers they have previously worked with and trust.
For example, when buying a house, you need professionals such as real estate lawyers, appraisers, inspectors, and mortgage professionals. You won't have to contact each of them on your own if you hire realtors to lead the process. This is highly beneficial if you are new in real estate investment as it will assist you in building your network whom you can rely on and trust in the future.
The Bottom Line
In real estate, you make money when you purchase a property, not sell it. In other words, if you overpay for a property, you may have more difficulty making a profit than an investor who knows what they want in a property. If you have realistic expectations and are willing to put in the effort and time, now may be a good time to invest in real estate.