When you are traveling to Las Vegas – whether for a short stay or an extended break, you want to be sure that you get the best deals around. If you are paying over the odds for anything, it will affect the success of your vacation, and it will mean you have less to spend on enjoying and embracing everything that Las Vegas has to offer. So, here are 10 ways you can get the best deals on your travel and vacation to Vegas.
1. Directly Check Out Hotels
When you are looking for somewhere to stay during your Vegas trip, it may be tempting to look at comparison sites. However, sometimes, you can often find that the best deals can be found online and directly from a hotel or accommodation provider. Hotels have vacancies, and they have rooms that they need filling. Quite often, providers such as Westgate Resorts will share their Vegas hotel deals, and you will be able to see where you can save and how much you can save – check here now. However, often you can also reach out to them via phone or email and check out what they have available during your dates and stay. You may be surprised to see how much you may be able to save by booking directly. You may also find it beneficial to sign up for the hotel's newsletter and alerts to ensure that you don't miss out on those last-minute offers or deals.
2. Use Reward Card Programs
Whether you are hitting the casinos on the strip or you are purchasing food and drink, it is always good to be rewarded. In Vegas, you will be able to find that a lot of providers offer their reward card programs. They want you to use their location, and they want to keep you coming back, and they can do this by offering you reward cards. Reward card programs may give you money off your next visit, or they may even give you something free. If a program does not give you money off or money towards something, you may well find that you start building or accumulating points instead. These points may be cashed out to use against gaming machines, or they may be used towards other purchases. When it comes to signing up for reward card programs, you want to use locations that you will regularly frequent. If you are only using somewhere on an ad-hoc basis, you may not get the full benefit.
3. Choose the Time You Will Travel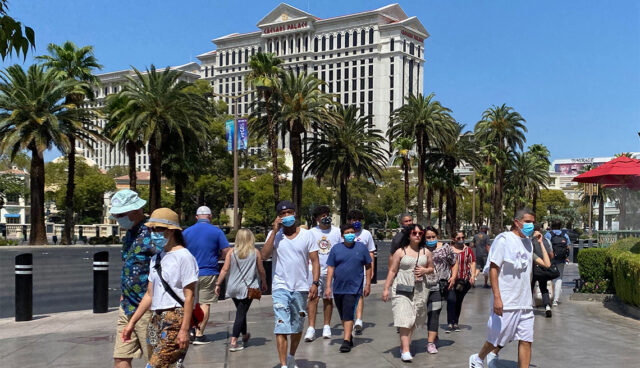 Even though you may be fitting in your trip to Vegas around life and work commitments, you want to try (where possible) to travel at less expensive times of the year. Looking at when kids are on school breaks and trying to avoid these periods is necessary. Also, looking at when huge sellout events are on is recommended. For example, if you want to visit a particular hotel or area, but you know a show will be on in town (that will dominate and increase prices), then try to avoid it where you can. The time that you travel can make a difference to daily rates, and if you travel off-peak or out of season to Las Vegas, you may find that you can save anywhere from 10% upwards on your trip. Ideally, you should be looking at visiting in the off-peak periods, which usually run from November through to February. When you visit in these times, you should expect to get more value for your money.
4. Always Make Your Bookings In Advance Where You Can
Getting a last-minute flight and booking accommodation and shows as you want can seem like a good idea. However, when you start adding up the costs, you may see that it ends up costing you more than it needs to. Aiming to always make bookings in advance – where you can, will give you greater control over both your budget and your itinerary. If you know where you are staying and when you can relax and enjoy what Las Vegas has to offer. If you are booking things in the run-up or even last minute, you may end up getting stung by extortionate prices. To make your bookings in advance, start preparing a to-do list. Even if you are on traveling in a small group, you will find that a to-do list will beneficial and possibly even money-saving too!
5. Avoid Holidays and Special Occasions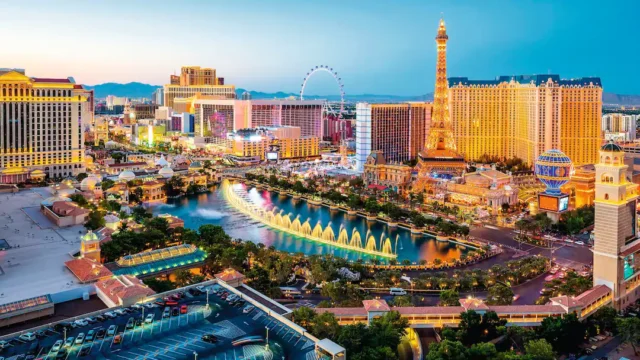 Even though you will be trying to avoid busy (or peak times), sometimes events can get in the way and make it unavoidable. However, if you can, you need to try and avoid holidays, and special occasions where you can as these will bump up prices and alter the experience you get during your stay. Checking out a local holiday calendar for Las Vegas and looking at upcoming events and holidays will help you avoid busy periods where you can. When you are looking at upcoming festivities, it is important to look at both local and State holidays as well as federal holidays. For example, near the end of October, Las Vegas has Nevada day, and this may affect your travel plans – so prepare where you can.
6. Use A Comparison Site For Flights
If you are flying into Las Vegas, you will want to shop around for the best flight prices and the best flight times. When you use a comparison site, such as Cheapflights, you can compare up to four providers at any given time. Being able to compare multiple providers will save you time and hassler, and it will allow you to see who the cheapest flight operator/provider around is and also who has the best flight times on offer. After all, you don't want to be having to make connections unless you have to. When you are using Cheapflights, try and keep your search quick and easy by searching by date, as this will help you ensure you do not overlook any offers.
7. Get an Uber or Lyft
Getting out and about in Vegas can be costly, especially if you start using cabs and limousines (to travel in style). Keeping transportation costs as low and affordable as possible is important. After all, you may be moving around every few hours, and if this is the case, you want to be sure that you can move as quickly and as cheaply as possible. Booking uber's or Lyfts in advance and planning out your trips and movements may feel boring, and you may feel like it lacks spontaneity – however, it can save you money. You can then use this money towards something else on a sightseeing trip or on a shopping trip.
8. Look For Specific Discounts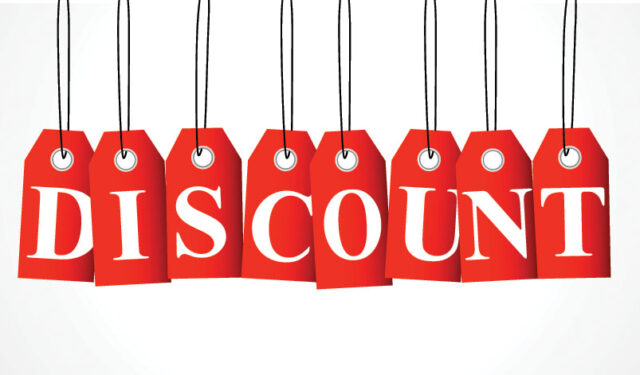 When you are booking anything, you always need to check for specific discounts. For example, if you (or a family member) are in the military, then there may be military discounts that can be applied to a part of your trip or vacation. Or, you may find that you may be entitled to a seniors discount or even a veteran's discount. Looking at what you may be entitled to and seeing where discounts can be used will help you plan out a more cost-effective trip.
9. Cut the Cost of Food and Drink
Food and drink costs will quickly mount up, especially if you are traveling in a large group or party. To cut the cost of food and drink, you need to share food where possible, and you need to eat at a buffet. There are lots of buffets around that represent good value for money, and when you reserve your table in advance, it guarantees you will get the best price. As well as saving on food, you can also save on drinks. For instance, new casinos want your business, and to keep you in their establishment, you may find that they offer you a drink in their casino, so look out for free drink offer for new players. Visit new casinos both in and around the strip, and see what the rewards are for joining as a player.
Why The Best Deals Matter and How You Can Avoid Missing Out
When you put a bit of extra effort into getting the best deals, you give yourself more wiggle room in Las Vegas. You want to be enjoying (and savoring) every moment that you can, and you won't do this by worrying about what cash you have or how much you can afford to spend – so get prepared in advance and set yourself daily limits. Always avoid missing out on the best prices and deals by making sure that you sign up for free newsletters and alerts from Las Vegas providers.