Spain is a beautiful country with wonderful culture and history. But it's not just the stunning architecture, beaches, and food that make it so great. Spain is also a top travel destination, thanks to its many attractions and diverse landscapes.
Which means there are plenty of places to visit when traveling in Spain – from bustling cities to quaint villages. In this article, we will list our picks for the best places to visit when traveling in Spain. We hope you enjoy it!
Spain Has a Lot to Offer Tourists
Spain is a country of stunning landscapes, delicious food, and welcoming people. Whether you're looking for beach resorts, lively city centers, or charming villages, these are the best places to visit when traveling in Spain. You can check Etias as it may offer more useful information on the country.
– The Costa del Sol: For stunning coastal views and plenty of nightlife options, head to the Costa del Sol. This region includes iconic resorts like Marbella and Malaga as well as small towns with a more relaxed atmosphere. There's also plenty of activity to keep you entertained: from golfing at world-renowned courses to exploring ancient ruins.
– Barcelona: Barcelona is one of Europe's most cosmopolitan cities and a must-see for tourists. The architecture is eclectic and striking, with landmarks like Gaudi's Sagrada Familia standing out prominently. There are numerous restaurants, shops, and galleries to explore, as well as nightlife options that will never let you grow tired (or sober).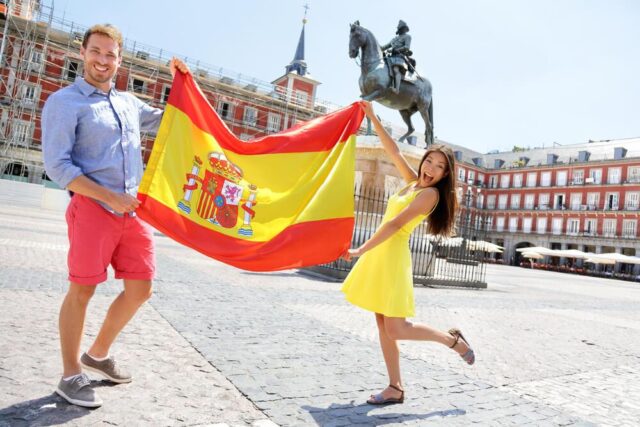 – Madrid: Madrid is home to some of Spain's most famous attractions – including the Royal Palace and the Mona Lisa – but it's also packed full of historic neighborhoods worth exploring. Wander down narrow alleyways lined with merchants selling local produce or hike up volcanoes for spectacular views. And don't forget about the food! Madrid offers some of the best tapas spots in all of Europe.
– Andalusia: Spanning over 900km², Andalusia is one of the most diverse regions in Spain. From beach resorts to historical cities, there's something for everyone in this region.
Highlights include Seville – a UNESCO World Heritage Site – and Granada, which is known for its beautiful Alhambra palace. Andalusians are some of the friendliest people on earth, so be sure to stop by their restaurants and bars while you're in town.
The Different Provinces in Spain
Spain is a huge country with a variety of provinces that offer different experiences and attractions. Here are five of the best:
Andalusia: This province is known for its stunningly beautiful landscapes, including the Sierra Nevada mountains and the Emerald Coast. It's also home to some of Spain's most popular tourist destinations, such as Granada and Seville.
Catalonia: This northeastern province is known for its lively cities, such as Barcelona and Girona. It's also home to some of Spain's most UNESCO-recognized historical sites, such as Gaudí's Casa Batlló and La Seu Cathedral.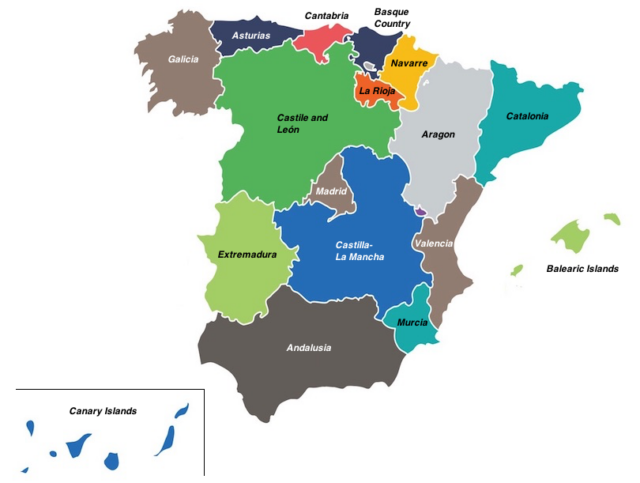 Galicia: This northwestern province is known for its breathtaking coastallines and various rural villages. It's also home to some of Spain's top wine estates, including Ribera del Duero and Toro de la Frontera.
The Best Time of Year to Visit Spain
Spain has a great climate all year long, making it the best time of year to visit. In the springtime, temperatures are mild and the landscape is lush with new growth.
The summer months offer plenty of sunshine and warm weather, while autumn boasts golden leaves falling gently to the ground and cozy fires burning in villages and towns. In winter, Madrid can be under a foot of snow, but Barcelona, Valencia and Granada have milder temperatures with plenty of sunshine.
How to Get Around Spain?
Spain is a country of many regions with different climates and landscapes. Traveling around Spain can be a little daunting but there are some great tips on how to get around that will make your trip much easier.
The best way to get around Spain is by using public transport, trains, buses and ferries. There are maps and schedules available at tourist information centers and also online. It's advisable to buy tickets in advance, especially during peak times (Fridays and Saturdays).
If you want to go off the beaten track then buskers provides an interesting insight into Spanish culture. You can find buskers all over the country – in small towns as well as big cities like Madrid – so it's worth taking the time to search for them.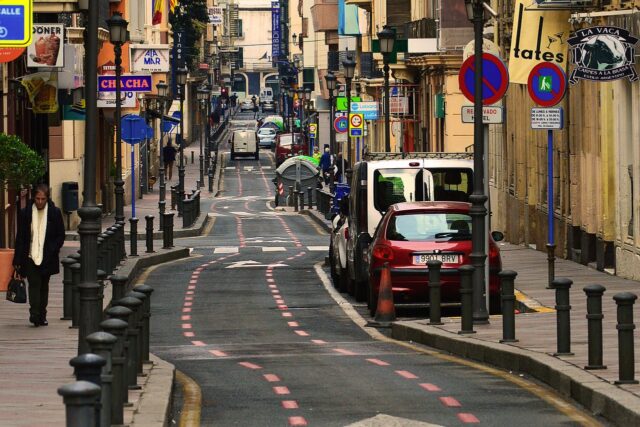 If driving is more your thing then be aware that Spain has a comprehensive system of motorways and expressways which makes traveling easy. However, be sure to check road conditions before traveling, especially in winter when weather conditions can change quickly.
You might aslo be interested in this article: How to Get More Adventure Out of Life?
What to Eat and Drink When Traveling to Spain?
When traveling to Spain, it is important to plan ahead and be aware of the local customs. Here are some tips on what to eat and drink when traveling in Spain:
– Breakfast: When traveling to Spain, breakfast is typically a light meal consisting of toast with jams and honey or cereal with milk. If traveling in the summer, try eating fresh fruit instead of breakfast foods.
– Lunch: Lunchtime in Spain can be a time for leisurely exploration of the local marketplaces. For a more formal experience, head to a restaurant. There are many excellent restaurants located throughout the country that serve traditional Spanish cuisine such as paella or risotto. In addition to Spanish food, many restaurants offer international dishes such as Thai curries or Italian pasta dishes.
– Dinner: Dinner usually consists of an evening-time meal either at home with friends or in a restaurant. The Spanish diet is based on rice and meat so expect plenty of hearty fare at dinner including roast lamb or pork shoulder, fish dishes like codfish stew or salmon wrapped in grape leaves, and vegetables like roasted potatoes or green beans simmered in olive oil. Wine is central to Spanish dining so drinks like sangria or chardonnay may well feature on your table.
Conclusion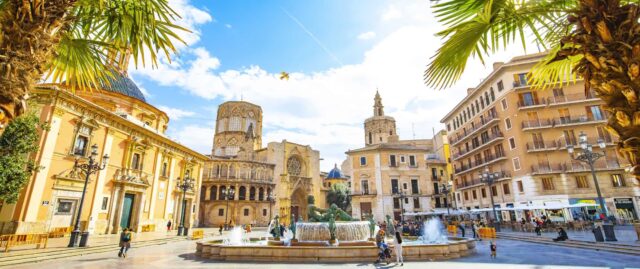 When traveling to Spain, it is important to be aware of the local customs and food. Try eating fresh fruit in lieu of breakfast and lunch, enjoy a traditional
Spanish dinner at home or in a restaurant, and drink wine with your meal. If you are traveling with a group, make sure to coordinate your meals so everyone can enjoy Spanish cuisine!