If anyone told us in the early 2000s that baby faced and floppy-haired member of the world-famous British boyband One direction- Harry Styles would grow up to be one of the most influential style icons for both men and women, it would have been hard to believe. But fast forward to 2023, the now-former 1D singer frequently inspired millions of people not just with his voice, but with his exquisite sense of fashion as well. His style is bold and fearless and as an Haute contour sartorial frontrunner, he is regularly seen donning luxury brands like Givenchy, Gucci, Alexander McQueen, and Saint Laurent to name a few. If you too, are inspired by his sense of fashion and are looking for Harry style outfit ideas, especially harry styles outfits 2023, then keep on reading.
Harry Styles' fashion has evolved over the years from the initial tracksuits and polo shirts from Jack Wills to the highly distinguishable Chelsea boots paired with skinny jeans and an unbuttoned printed shirt combo. From adapting to florals in 2015 to rolling Gucci heavy glam and vibrant suiting, he has always managed to stay on trend while still remaining classy.
Here's how to nail the Harry Styles style.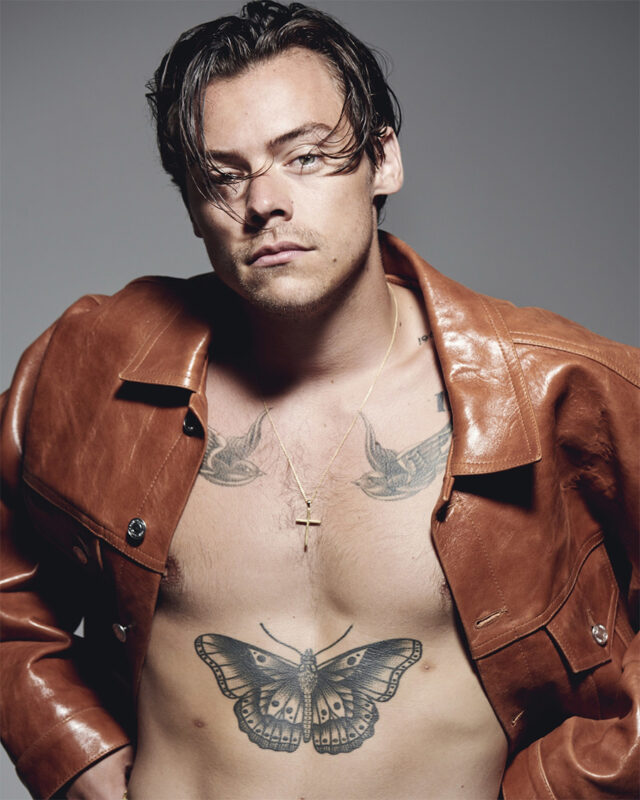 Harry Styles' Tattoos
Harry has been seen rocking a few dozen tattoos, mostly on his chest, torso, and left arm. Apart from the very apparent butterfly on his stomach which can be considered as his signature tattoo, his tattoo style as mentioned by his tattoo artist Liam Sparkles- is very French crime inspired. The French prison theme is a commonality among all his tattoos like the laurel wreaths on either side of his stomach that usually indicate that the owner is a pimp or even the shaking hands.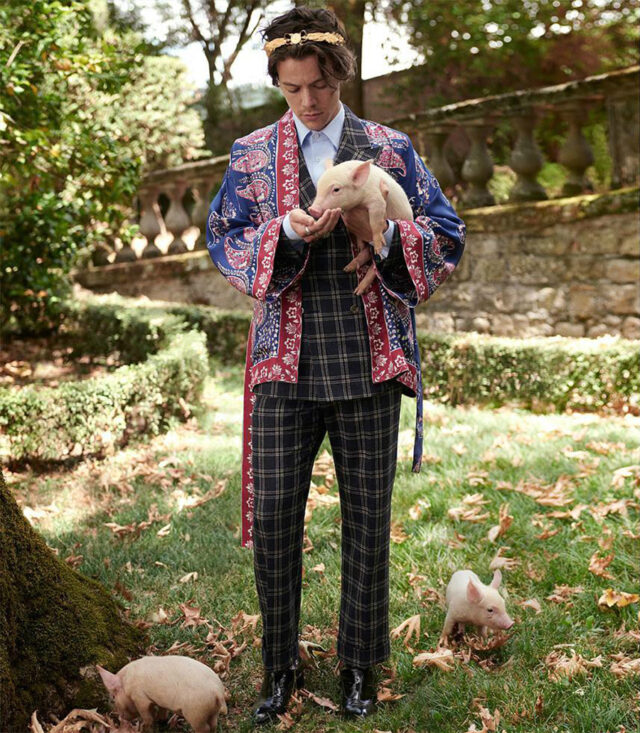 Gucci Muse
Harry Styles can definitely be considered as a Gucci fanatic and with his multiple appearances in Gucci tailoring campaigns, he can even somewhat be considered an ambassador. He has a clear affinity for the rand and has a close partnership with the Italian luxury brand's creative director Alessandro Michele. His campaigns usually tend to feature animals as costars, and he even campaigned for Gucci's first gender-neutral fragrance: Memoire d'une Odeur.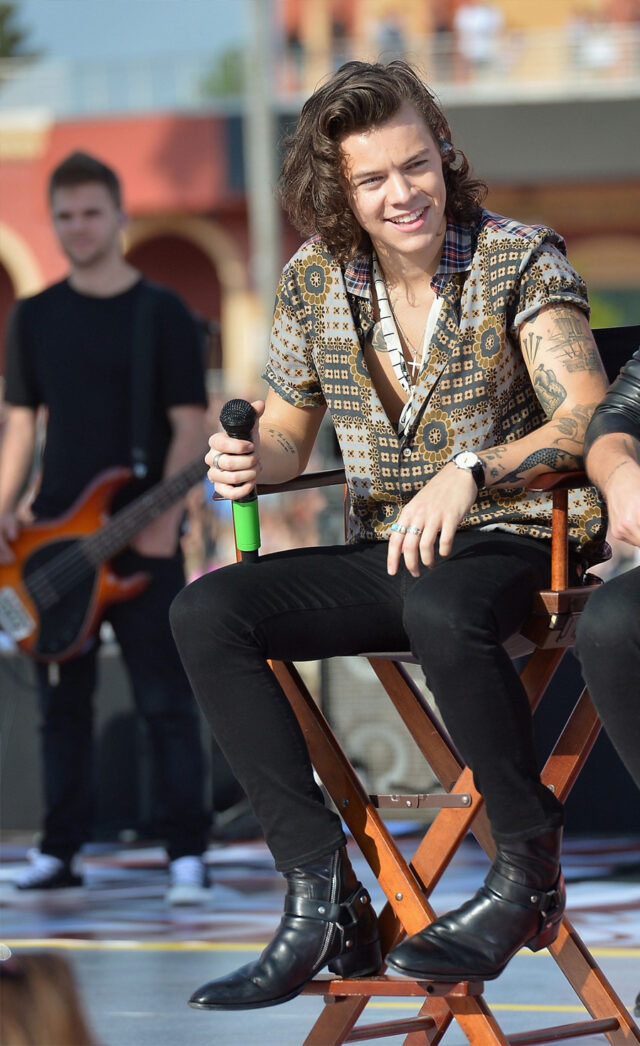 Chelsea Boots and Cuban Collars
From 2013 to 2015, Harry Styles' dress style could be characterized by long hair, skinny jeans, Chelsea boots, and plain or printed (sometimes Cuban collared) shirts worn unbuttoned. He usually wore Saint Laurent during this time and while the boots and skinny jeans gave him the rocker edge, the shirts helped his style remain classy.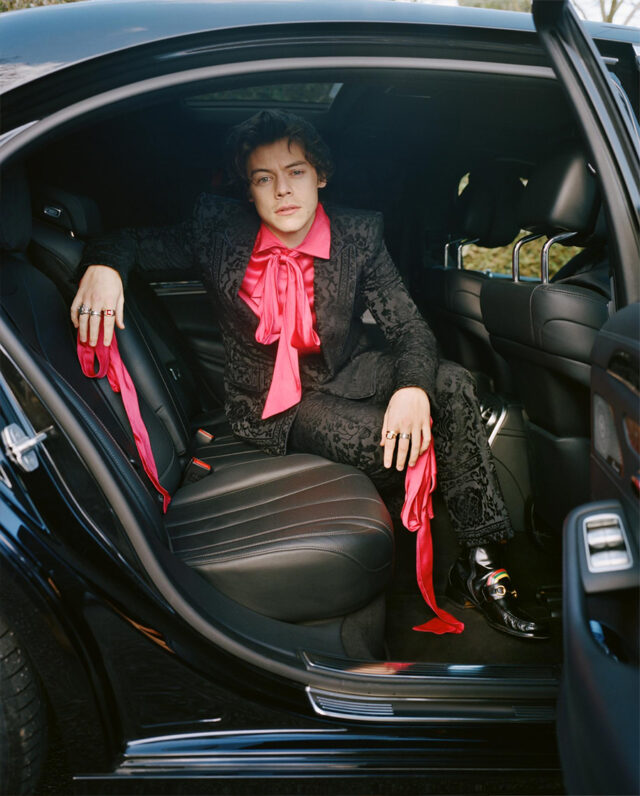 Pussy (Bow) Power
Popularized by Chanel and Saint Laurent, pussy-bow blouses became a staple for professional women in the 60s and '70s. In 2016, pussy bows became extremely controversial as Melania Trump made several public appearances wearing the garment, following the leak of her husband – US President – Donald Trump's "grab 'em by the pussy" audio recording. While many internet users condemned the first lady's choice of attire, Harry Styles evidently spotted a stylistic opportunity, with at least a quarter of his tour outfits featuring a pussy-bow blouse. Despite initially being primarily worn by women, Styles has embraced the pussy bow's masculine and feminine aspects as he has with most fashion pieces and continues to challenge conventional gender norms in fashion.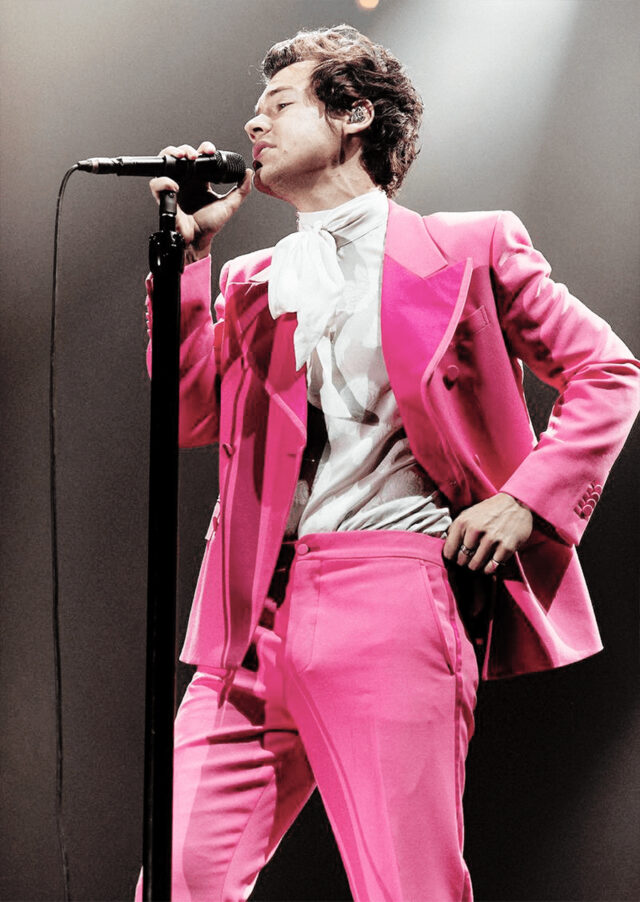 Think Pink
Harry Styles often channels the Elle Woods within him with various iterations of pink tailoring. From a hot pink Gucci suit with large peak lapels worn with a slightly sheer white pussy-bow blouse to a salmon pink Alexander McQueen suit with floral embroidery, the Sign of the Times singer isn't afraid to embrace the rosy and often feminine perceived hue.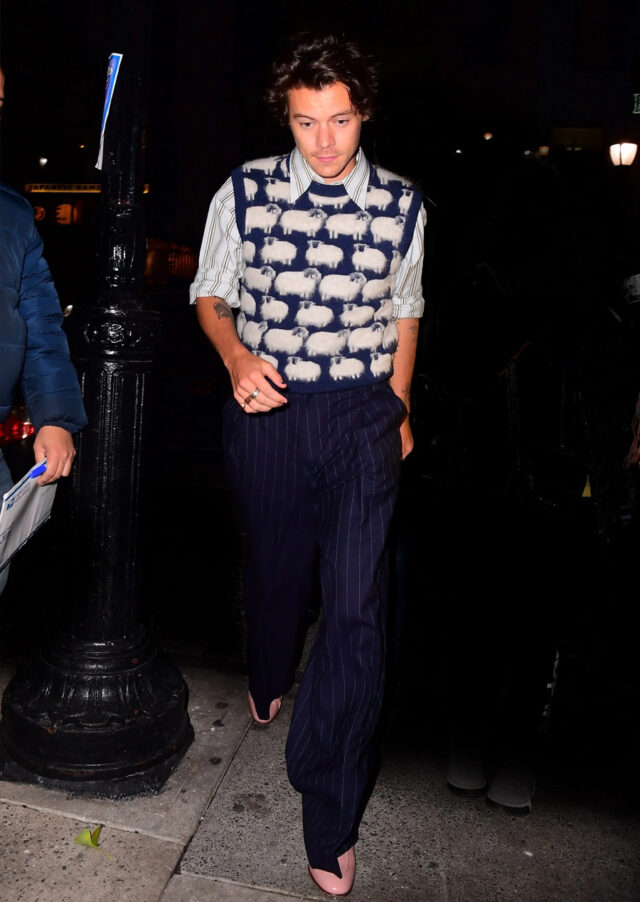 The New Casual
The singer has officially retired the circulation constricting skinny jeans in favor of more comfort friendly pants. Whether he's going bold with mustard bell bottoms or channeling Princess Diana with a sheep sweater vest and loose pinstripe flares, comfort is the new name of the game.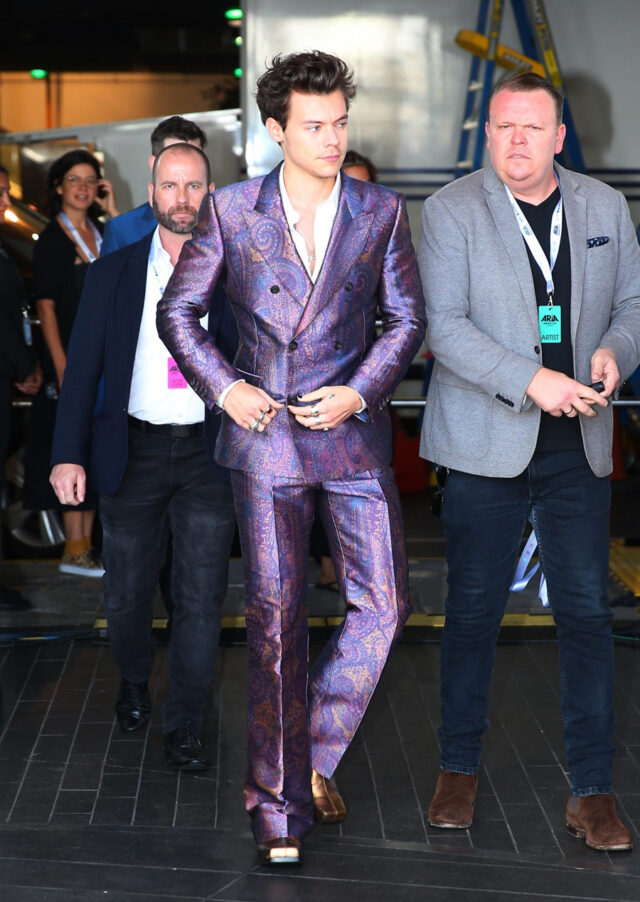 Paisley Prowess
His partnership with Gucci has had him rocking multiple colorful suits on his self-titled tour. Although he has begun to branch out more with other couture labels such as Alexander McQueen, his affinity with Gucci still remains solid.