When it is time to say goodbye to summer and prepare for the fall and winter it can be very challenging for women in the terms of choosing the outfit to wear. The weather is quite unpredictable, so one day can be sunny and warm, and the next day it can be very cloudy and cold. Therefore, it can be very tricky and overwhelming to match different layers of the wardrobe and still look nice.
Unfortunately, many women in these periods avoid wearing dresses because they do not know how to pair them with jackets and other layers. If you are a big fan of dresses, you should know that there are many ways of adapting them even on the cold days with the appropriate outfits.
The Ultimate Guide of How to wear Jackets with Dresses
We prepared a little guide on how to match the jacket with the dress. Therefore, whether you are going to a wedding, cocktail party, date, or some other event, you will know how to pair and create different styles and look amazing.
1. Look for the same or Longer Length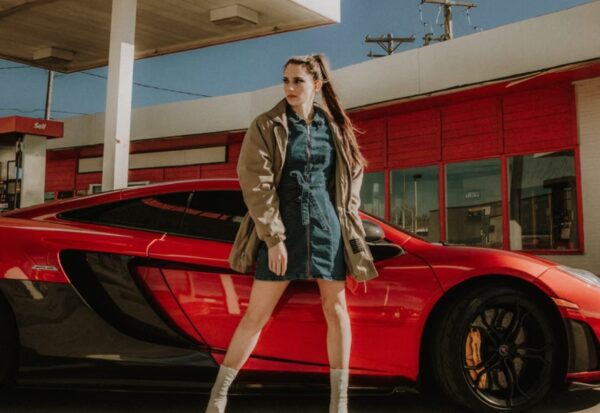 Different lengths of the jacket and the dress can be one of the major reasons why your outfit does not look good on you. Therefore, it is very important to find the dress and the jacket that matches the length if you want to look stylish. Moreover, you can also pull a good look if your jacket is a bit longer than the dress you wear. For instance, you can choose a mini dress with a bomber jacket or a medium dress with a wool coat. Both outfits will be incredibly cute and trendy.
Do you want an outfit idea?
What do you say about the tight black mini dress that goes with a nice red coat? You can add high-knee boots, put on some chained handbag, and big earrings. Finally, you will get an incredibly chic and attractive outfit.
2. What about the jacket with Cropped or Shorter Length?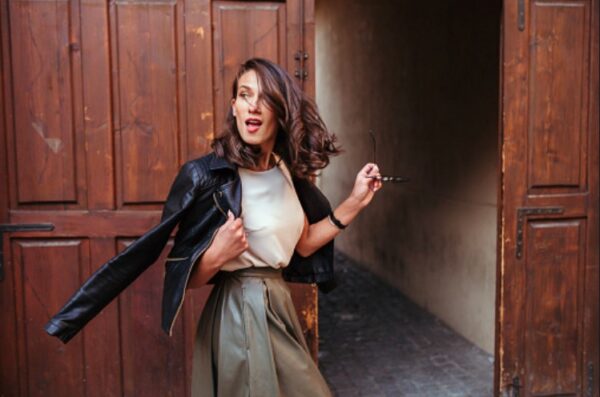 If you are looking for a shorter jacket, we have good news for you. You can easily and effectively create a charming look by pairing your dress with a much shorter jacket, just like with a cropped one. One of the biggest advantages of shorter jackets over longer ones is the fact that they can keep you warm without distracting people to see how wonderful your dress is. Let's be honest, if you wear a full-length coat, there is a big chance that no one will even notice what you have beneath it. Also, with a shorter jacket, you can look taller. Therefore, it is best to experiment by yourself and see which option better suits your personality and body type.
Do you want an outfit idea?
You can try some slip dress with a leather short jacket and matching sandals.
3. Accessorize with A Belt
In many cases, accessories can be the crucial factor in making the whole outfit stylish and elegant. Therefore, if you are do not feel comfortable in large and bulky jackets, you can try and put the belt on your waist. A belt will allow you to show your figure and also have an elegant accessory to promote your outfit.
Do you want an outfit idea?
If you want to try some daring look, wear a black dress with a green utility jacket with an elegant black belt. Additionally, pair the whole outfit with ankle boots and a nice gold bracelet.
4. Play with Monochromes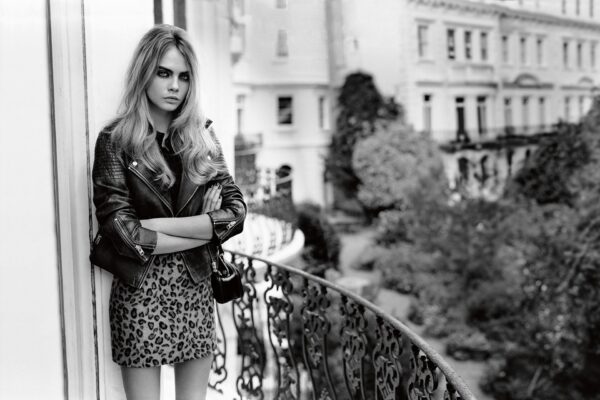 Many people think that they need to find different colors of jackets and dresses in order to match them. However, instead of thinking about the dress and the jacket as two separate entities, why do not you treat them as the same thing? In that way, you can create a neutral monochrome combination that will look incredibly classy. Also, you can play with trendy shades and combine two colors from head to toe.
Do you want an outfit idea?
You can match some white classy and elegant dress with light brown or wool coat. With some leather boots and a white sophisticated hat, you will look amazing.
5. Color Block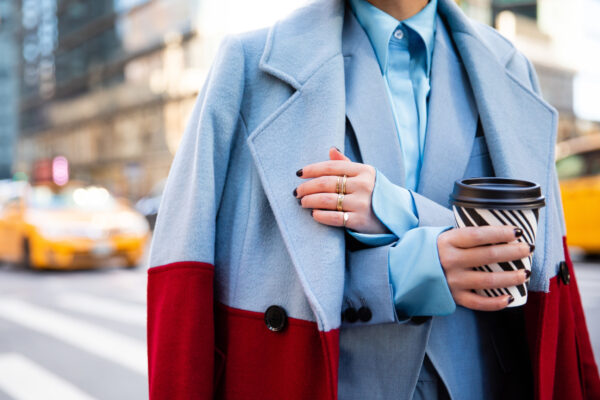 In the last period, color clashing outfits are incredibly trendy in the fashion industry. Therefore, if you want to create a bold outfit and express your fun side, this is a great way to achieve that. Monochromatic outfits are more for those who like classical styles. However, if you are not interested in wearing the same colored outfit, you can rather choose the jacket that will be totally contrasted with your dress. The different colors between your jacket and the dress will give you a daring vibe that will definitely attract attention from others.
Do you want an outfit idea?
Go for a short and charming mini dress with a cropped jacket or a
denim jacket. Add some colorful handbag and extraordinary shoes and you will look very chic.
6. Drape it Over Your Shoulders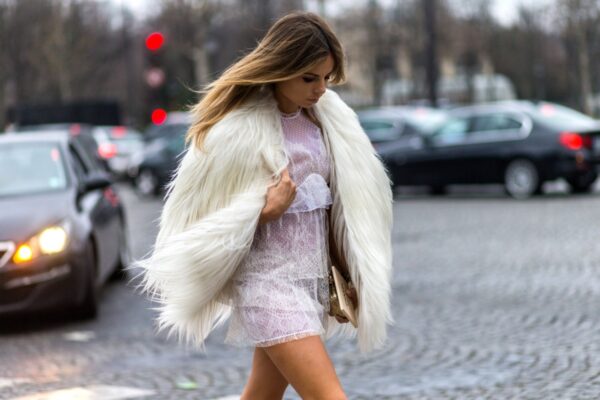 We saved the best for the end! There is no more sophisticated and seductive way to wear a jacket on a dress than just drape it over the shoulders. Instead of wearing a jacket in a conventional way, you can free your arms and bring out your flirty and attractive energy. This outfit always leaves a huge impression, therefore if you did not try it before, you can consider it now.
Do you want an outfit idea?
A red satin dress with a white or silver jacket draped over it can look incredibly elegant.
In Conclusion
There are numerous ways to style a dress with a jacket. The final outfit will depend on your personal taste and creativity. Remember that there is so much space for experimenting, so be bold to try different things. Finding a nice jacket is a crucial factor here, so when you are purchasing the jacket look for something that will match different dress combinations. If you are interested, you can click here and find a wide selection of sophisticated and charming jackets you can match with your favorite dress.