[2021 Winter Skincare Routine] 4 Tips on how to Take Care Of Your Face and Cure Dry Skin
The New Year has officially started, the nights of boozing, overeating and inconsistent sleep patterns have caught up, and your skin has unfortunately taken the brunt of all this overindulgence. That ten-step routine is forgotten and we tell ourselves "a face wipe will do". My New Year resolution is to get the best skin possible and create a new routine to maximise the look of my skin.
According to a 2019 report by research giant Mintel, 33% of women have added a new step to their facial skincare routine. Women are looking for hydrating, brightening and illuminating products. True enough, I always seem to gravitate towards products that promise a 'glow within' especially in the colder months when the skin is usually flaky and the repeated use of lip balm over cracked lips has failed miserably.
I asked one of my girlfriends how she would describe her winter skin: "dry, haggard, ugly, a bit like me, a bit like my love life," was the answer and to put it bluntly – a nightmare.
Facialist Viktorija Kipere believes that the mix of cold weather, heating and wind contribute to dry and sensitive skin.
"One of the skin's function is to keep the moisture for protection and youth, but in the winter this moisture disappears due to heating and wind that dehydrate the skin and it becomes sensitive," says Kipere.
Lack of moisture really does give telltale signs of fatigue. It is not surprising that those of us that suffer with dehydrated skin forget the first and most important step; cleansing. Double cleansing specifically. As someone who enjoys wearing makeup, it is important to fully remove the waterproof mascara and long wear foundation.
Beauty blogger Toria Cook preaches about the importance thorough make up removal. She says: "I think double cleansing is essential for all skin types. It definitely helps with congestion as it ensures you fully remove SPF and makeup."
"Oil & balm cleansers are particularly great as a first cleanse as they cut through makeup and SPF easily whilst keeping skin nourished."

She recommends her current favourites: A.Florence Skincare Balm to Milk cleanser and the REN Evercalm cleanser as good starters to help decongest, remove make up and clean the skin.
Another great step is introducing facial rollers to your routine. Omorovicza stocks the cult favourite Rose Quartz facial roller. The Hungarian brand, known for its use of thermal waters and boosting, mineral rich products, has become centre to the craze for facial tools.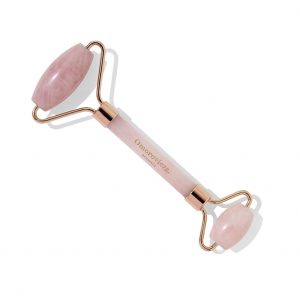 Brand sales supporter Ekaterina Janiashvili says: "The rollers are used to increase micro-circulation and stimulate lymphatic drainage, whilst also reducing puffiness and helping to improve skin's texture and elasticity. "
"It is not essential although they do help to promote blood circulation, tone facial muscles and de-puffs the face. It is definitely beneficial."
Facial rollers help bring back glow, simply use with any cream or on its own in the morning to perk up the skin. Although results are temporary, massaging helps to rejuvenate – especially after several sleepless nights.
Pair up your facial roller with a good serum to enhance absorption. They are key in working within the skin to boost glow, hydration and treat areas of concern.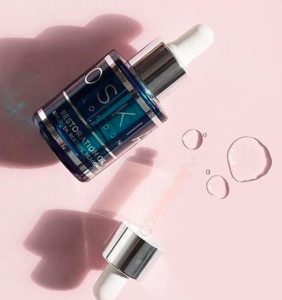 Mintel's 2019 survey states that 24% of the women use serums and 16% use facial oils. British brand Oskia hones in on ingredients such as Omegas to protect barriers of the skin.
The brand says: "Boost the skin with Essential Fatty Acids (also called Omegas) both topically and from the inside, which will help repair the skin's lipid barrier and leave your skin both protected, feeling more supple as well as looking healthier and glowing."
As well as using facial oils and balms, the brand also recommends to have a vitamin rich diet consisting of vitamins A, D, B3, B12 as well as minerals such as magnesium.
Kipere agrees and although facials do help to restore skin, she suggests treating skin from the inside as well as the outside.
"Skin is related to all our organs so it is foolish to think and expect that one treatment will make huge difference," she says. "It takes time for the body to restore and come back to normal functioning."
Influencer and Youtube star Tati Westbrook has in fact placed beauty supplements on the map with her Halo Beauty brand stocking daily vitamin boosters. Promising acne-free skin, healthier hair and nails, it is no surprise that beauty industry specialists are singing praises. You should consult a doctor or a medical specialist before consuming these.
Cleanser: check. Serum: check. Facial roller: check and daily vitamins: check. The mission to best post-winter skin has commenced. Enough of the January blues – splurge on some new skincare to bring back the glow your skin deserve for a healthy 'lit from within' radiance.