Danny Devito Fanny Memes Pack That Will Make You Burst Out Laughing (2021)
Where would we be without Danny Devito? For instance, I can tell you that the movie Batman Begins would've been a flop if it weren't for the Penguin, his role in One Flew Over The Cuckoos Nest is one for the ages, and we wouldn't have the national treasure that is Frank Reynolds. Well, now you can get Danny Devito in the fanny pack form! It's called the Fanny Devito, and it enables you to sport your love for Frank/Danny right on your waist for all the world to see.
The Danny Devito fanny pack comes with Danny's trademark face with thick glasses printed on the front of it, and it even has hair patches on the side of the pack to pay tribute to his classic hairstyle. The Danny Devito fanny packs are being sold for pre-order only at the web shop The Cryptic Closet, with orders estimated to start shipping in April of 2021.
Looking for convenient bag to carry your stuffs around your workplace while also being a great match with your work outfit, this Danny Devito seems to be the absolute perfect choice.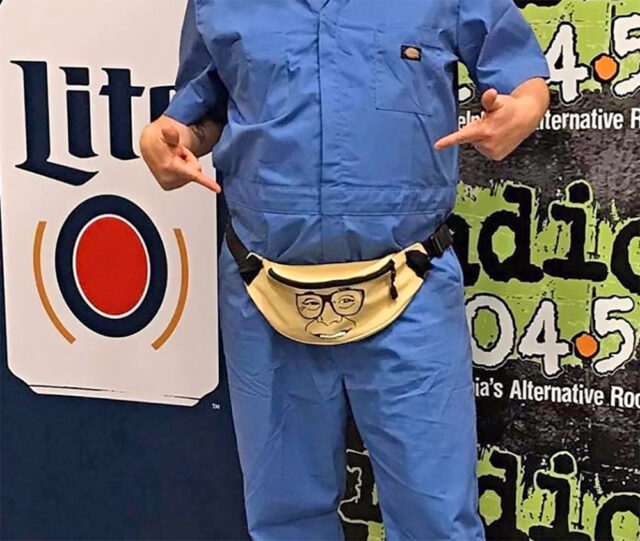 Source: Mikejonesradio
This Danny Devito Fanny Pack just fits with every outfit and look. After creating countless of Danny Devito memes, his face is now being printed on a fanny pack.
There is no doubt that everyone can easily recognise this signature Danny Devito look, and this fanny pack certainly creates more memes.