When designing a home, it is great to have a mix of different decorating styles. Such a blend creates an area that our mind and eyes see, giving a unique and pleasing view. Since it is difficult to mix different types and keep them looking well-coordinated, we will teach you how to master the art of blending elegant and rustic home decor like a pro.
Spaces that look the most beautiful, attractive, and comfortable have different decor styles. However, blending and matching are so tricky that even experienced designers may not get it right. So, if you want to create a space that makes sense to your eyes and does not leave you questioning why you ended up there, you are at the right place.
Since rustic and elegant kinds are opposite, one might think they can never go together. But in fact, the two are so flattering and striking that when you blend them, you can see real design charm happening!
Giving an elegant decor some rustic touches carries the edge off the starkness of the whole look. Since rustic decor contrasts with the serenity and simplicity of the classic look, you get to see another level of home design. Such a contrast looks so appealing that it is hard to take your eyes off of it. Let's discuss a few crucial tips for blending the two decor styles!
1. Introduce Natural Wood to Your Walls
Giving an elegant home design a little rustic effect is not so difficult if you use natural wood. The rustic beauty and warmth of natural wood add essence to any place. You can also install exposed wood beams, century-old floors, and repurposed wood converted into furniture, like a coffee table or a bookshelf.
Whether you are presenting textural wood furniture to your place or adding it to walls, it will go a long way in making your home look modern yet rustic. Visit cowboysindians.com to get more rustic elegant home decor ideas.
2. Incorporate Multiple Pleasant Textures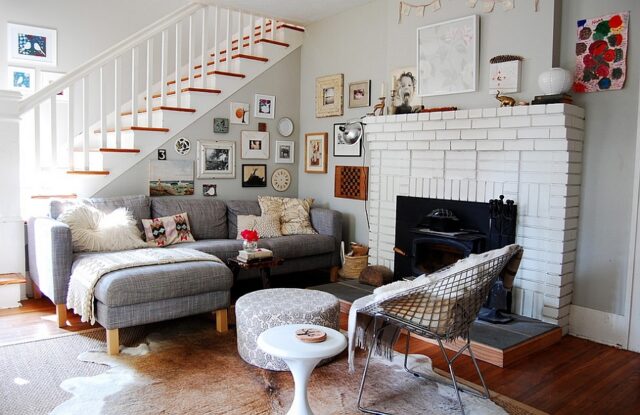 Rustic does not mean shabby and bland. There are several pleasant textures that you can add to such home decor by introducing items like distressed leather on upholstery. It will give a contrasting look to your neutral walls.
Alleviate the feeling of modern architectural pieces by incorporating little accents like faux fur pillows, wall tapestry, shiny stone counters, and other items. You can even layer various textures and styles to raise the overall feel. Throw a layer of antique patch quilt on an elegant-style sofa or present artisanal crockery on a stylish shelf.
There are many ways to layer natural, comfy designs into your elegant architecture. Don't get too hyped up about the process. Keep experimenting with different colors, styles, and textures. You will finally find the flawless blend you will relate to, and it will produce magic! We must be a little less uptight and let our guard down if you wish to build an ideal home decor.
3. Pick Accessories Having Straight Lines
In modern-rustic houses, you will never find furniture or accessories with curved legs, intricate inlays, or unnecessary fuss. Homes incorporating such designs rarely have the extravagance in their look. If you also want to create such kind of space, we suggest staying away from noisy items.
A solid-colored sofa set with simple, straight lines and tapered, thin legs is a typical example of upholstered furniture. However, it does not mean you cannot include intensity and spirit in the design. You can easily find elegant and modern furniture online with eye-catching angles and aspects, incorporating the straight-line formula.
4. Use Neutral Pallet With Basic Pattern
Rustic walls and furniture lack colors and patterns. So, combining elegant and rustic elements will also not show a lot of contrast and designs. However, it does not imply you can't add a pop of color to it. We suggest adding fun pillows, rugs, artwork, and accessories to the space to give it a modern touch.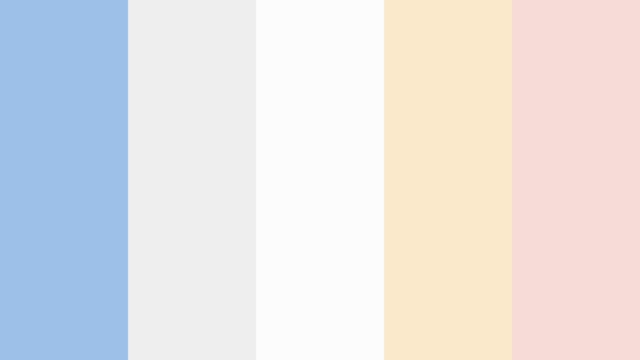 Creating an elegant yet rustic decor is easy if you know the basics. The color palette of such designs is unfussy as there are no funky wallpaper patterns, superhero artwork, or loud walls. The colors used in these designs usually give a calm and warm feel. One can also find these colors in nature.
You can include a loud yet soothing touch to your area by using a rainbow of colors belonging to the same family. For instance, beige, tan, papaya, khaki, wheat, cream, latte, taupe, and dune belong to the same family. It goes for white, gray, and black as well. These combinations are ideal for decorating walls, picking upholstery, and giving final touches.
5. Remember Opposites Always Attract
If you wish to get more modern yet rustic, we suggest keeping the opposites attract towards each other formula in mind. For instance, adding rustic wooden paneling to a smooth boxy concrete fireplace is an ideal example of opposites attracting. So, the next time you pick stuff for your space, mix contrasting pieces in ‌proximity.
Doing so will add a stark and quirky touch to the overall look, making it look pleasing.
6. Always Remember to Compartmentalize
Even though you are combining two decor sorts here, it does not mean you will mix them up. Always remember to keep each style separate in some places. For instance, when decorating a dining table, avoid mixing elegant plates with rustic ones.
However, some items fall in both rustic and elegant categories. It includes antlers, candles, turtle shells, seashells, wrought iron, claw-foot tubs, and any item that gives a natural look. But please don't go overboard because sometimes, less is more. Just add a few statement pieces and avoid cluttering up your space.
Final Thoughts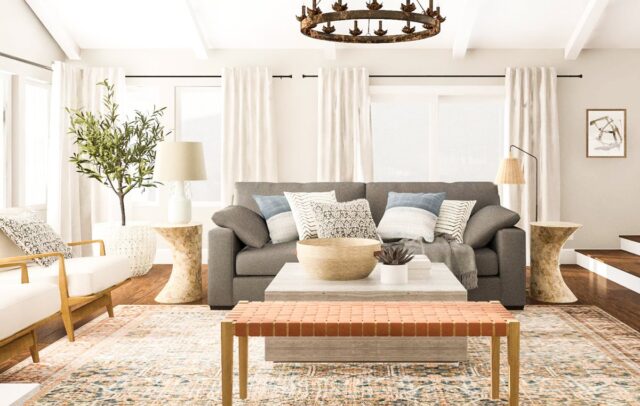 We hope now you have a fair idea of how to mix rustic and elegant home decor. You might feel a little confused and lost right now, but doing it is easier than you think. Just take your time and trust the process. You will eventually figure out how to ‌make your space look appealing and more like your own.