It is not easy to plan a birthday surprise for any special person. It is about cherishing some happy moments with friends and relatives. Whenever we give a surprise to anyone, it must be something that the person never forgets in his life. Therefore, it requires a lot of time to plan things and execute them as per the expectations.
But sometimes, you may not surprise your loved one in the way you always want. If you do not want to spoil the surprise, you must follow some crucial tips. Before you do anything, make sure that you remember the day when you have to plan for the surprise and make the day memorable for your loved one.
If you are doing such a thing for the first time, make sure you get help from another person or a professional. This write-up will discuss various tips to plan a successful surprise for someone's birthday.
1. Pick the Right Date
The date of birthday is special for the one you plan to give a surprise party to. The initial thing you need to do is remember the birth date and plan other things accordingly. Your loved one might be expecting a party or surprise on his special day.
Therefore, you can plan to surprise him on another date. It will be unexpected for your friend, who will instantly get happy. You can pick the right date and proceed further to make plans. If you want to book anything, you know the date and get everything arranged.
2. Prepare Your Budget
Planning for the surprise needs money, and it is crucial to prepare your budget. Everyone has a limit on the money they spend on gifts and parties. Similarly, you might have your budget. Keep it in your mind and make plans accordingly.
You have to prepare yourself for spending money on various things. You can plan for different activities within your budget, and you can afford them easily. Remember that the things should be memorable for the person and not the money you spend will be memorable for him.
3. Plan for a Good Theme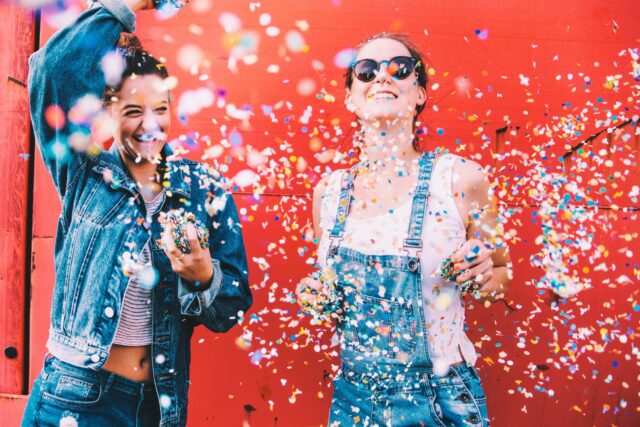 If you are giving a birthday party to someone special, you need to plan a theme in your head. You need to keep everything as per the theme, even the dress code. You can choose any theme that is quite unexpected for your friend.
One has to think a lot while choosing the perfect theme. After that, you have to focus on the gifts, decorations, dress code, cakes, and much more. Plan various things that come into your mind as per the theme. You can also go for a simple surprise by not including any theme.
4. Decide the Venue
You need to decide where you will surprise your loved one. It can be a restaurant, home, special and memorable place, etc. You can make your friend's day special by choosing the location he likes.
But never go for the expected one as it will not surprise him. You have to get there before the surprise party for decoration and other arrangements. When it is ready, you can go with your special one.
5. Go for the Perfect Decoration Ideas
According to the theme and venue, you can easily focus on the decoration. It can be as simple as you want that can surprise your friend. If you have a good budget, you can decorate the place in a better way. You can add flowers, lighting, candles, and much more.
The welcome of the location should be very special for the person. Whenever your friend enters the venue, he must feel happy and special for that moment.
6. Choose a Gift
A birthday surprise has no meaning if you do not give your special one a gift. Therefore, you have to think of a special and memorable gift for your friend. You have to think a lot and bring the one that your friend likes.
It is better if you go for the customized ones. Visit celebrationbox.co.nz for the customized package of birthday surprise gifts. Invest more time picking the perfect gift for your special one to make him feel good on his day.
7. Prepare a list of Guests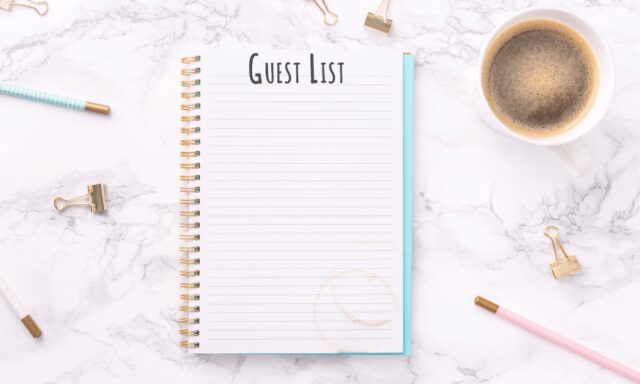 If you are giving a party, ensure to prepare a list of guests calling for the party. You can also keep your things simple by not inviting anyone and make the party private and special for the two of you.
There is also a choice of calling a few people that holds value in your friend's life. When your loved one meets those people, he will feel good, and the moment will be memorable for him and others.
8. Get an Amazing Cake
There is no birthday celebration without cutting a cake. Therefore, you have to buy a unique cake for your friend. There can be a picture of you and your friend on the cake. Make sure that the cake should look appealing and memorable for him.
You should also check the taste as it should be delicious. It is better if you prefer your special one's choice. There are plenty of designs and flavors in cakes from different bakeries. You can buy the one from a favorite bakery of your special one.
Final Thoughts
You can plan a birthday surprise for your special one by following all the mentioned tips. You must know what your friend likes and dislikes before planning anything. It is crucial to determine your budget and plan things accordingly. But you must know what can surprise your friend, even by doing simple and budget-friendly things.
You have to start planning quite a few days before the birth date. The day should be memorable and full of joy for your friend, even if you do simple things. These tips are quite helpful for the people planning a surprise for their friend for the first time. Take your time to make plans and execute them properly.