[2021 Fashion News] 4 Female-Led Fashion Brands that are Supported by Loyal Customers during COVID-19
The British Fashion Council recently launched a £1 million fund to support small fashion businesses, shining a light on the disruption the sector is facing. And with continuing government funding uncertain, independent brands are working extra hard to stay afloat.
But is it doom and gloom for small labels who can still work online? _shift talks to four female-run businesses to discuss how they are surviving the pandemic.
Olivia Rose the Label
This made-to-order label is run by Olivia Rose Havelock who started her business in January 2017 after graduating from Chelsea College of Art. Since then she has been making a name for herself for her beautifully hand-made, feminine renaissance-inspired garments. She has been featured in Vogue and Elle and has her sights set for success.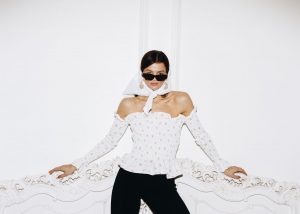 The 26-year-old designer runs her brand exclusively online through her website, Depop and Selfridges, having no physical location. The benefits of running a small business online have certainly been proven in the current situation. "I haven't really been affected at all with 100% of sales coming from online, I am fortunately still able to work and feel immensely grateful," says Havelock.
According to Mintel's Covid-19 tracker, 26% of people are shopping more from local businesses since the start of the outbreak. This may indicate that the public are keen to support companies most affected financially.
Furthermore, the Edinburgh-based designer says, "I'm pleasantly surprised by social media since the pandemic, being a small, one-woman brand I have had a lot of support from my followers and the media have been sharing and shouting out mine and other independent brands, which has been amazing and massively helpful."
Olivia Rose the Label
Olivia Rose the Label
Olivia Rose the label
Olivia Rose the Label
Above all, Olivia Rose the Label has witnessed a steady flow of customers, despite some businesses struggling. For some consumers shopping online may have become therapy. "People are looking to treat themselves to little presents and special things now as they should. I know I have," explains Havelock.
View this post on Instagram

Another little sneaky peak of what's launching tomorrow!🥰 The Gabriella Dress in Ivory🏹🏹🤍🤍 I cannot contain my excitement for this launch!!! Hope to see you there @ 6pm tomorrow!🥳🥳🥳🥳🥳 WWW.OLIVIAROSETHELABEL.COM🍰
Havelock released her summer 2021 collection last Friday. So, check out her website to support an independent brand through this strenuous time.
Phaedra Clothing
Phaedra Clothing is a one-woman business founded by Deva Fern O'Neill supplying everyday wear while ensuring a transparent relationship between brand and customer. Launched in 2015, O'Neill has built a socially engaged brand witha sustainable focus. Perfect for today's climate concerned buyers.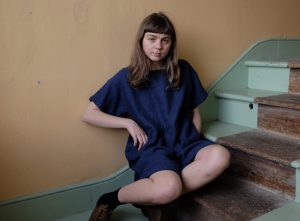 The Norwich-based designer is continuing to work from her office, located around the corner from her home. She says, "There's no way I could have transported all my industrial machines into my tiny home, I share the studio with a jeweller, so we've been alternating our days to adhere to social distancing."
For Phaedra Clothing, like many other creative businesses, being based at home is unpractical. Recruitment firm, Robert Walters, told The Business of Fashion that nearly 50% of UK businesses are not set up to accommodate remote working.
O'Neill's main supplier has closed, leaving the brand low on fabrics. She says, "I've had to be more inventive, using one-off fabrics I've been hoarding over the years to make special limited-edition ready-made pieces and slowly running down on permanent fabrics."
Subsequently, this has put pressure on waiting times for customers, with a current wait of up to six weeks for made-to-order clothes. The designer says, "Customers have been so patient and generous, and many have offered to wait until the end of the lockdown to receive their clothes or buy a gift card to keep money coming in ,which has been heart-warming."
Phaedra Clothing
Phaedra Clothing
Phaedra Clothing
Studio Rua
London-based jewellery brand Studio Rua was founded by Ruth Leach in 2018. In her Instagram bio, she describes her delicate pieces as, "Modern and playful jewellery inspired by ancient adornments and the women who wore it."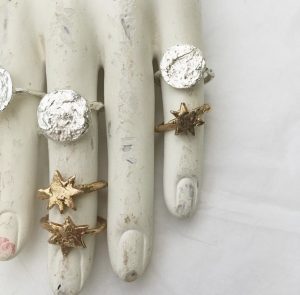 For Leach and many other small businesses, working from home is routine,  Fortunately, for Leach the lockdown hasn't caused any inconvenience to her working environment.
Nonetheless, Studio Rua has faced delays with sourcing materials.  Leach says, "My main suppliers have closed. I've found a new supplier, but I'm still limited in the work I can get finished." She is now offering gift cards to keep money flowing, finding alternative ways to create revenue through the Covid19 lockdown.
Studio Rua @studio_rua on Instagram
Studio Rua @studio_rua
Studio Rua @studio_rua
Studio Rua @studio_rua
Fruity Booty
Female-led sustainable intimates' brand, Fruity Booty is a brand changing the concept of what society perceives as 'sexy' through a more creative and approachable shopping experience. The underwear label was launched in October 2017 by Hattie Tennant and Minna Bunting, creating ditsy lingerie designs through ethical practices, with 50% of collections made from repurposed fabrics.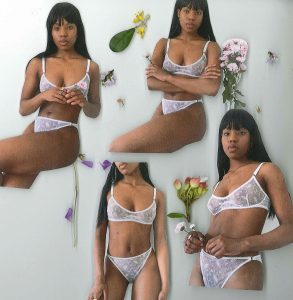 Hattie Tennant, managing director at Fruity Booty tells _shift her business has faced some barriers since the pandemic, saying, "One of our factories and fabric supplier shut down, which has caused delays to our new collection, we were planning on releasing in the summer."
This hasn't been a huge problem for the business as the previous collection is still available online, but will no doubt disrupt the brand's future. "It will cause repercussions to our cash flow and stock for the rest of the year," says Tennant.
When it comes to photoshoots, like many other brands they have been relocated. "Instead of organising big shoots we have been sending the products to girls and they have been taking a series of self-portraits at home for us, she says. "
Once this is all over, Tennant hopes it will change people's perception on buying, she says, "Hopefully it will encourage people to buy less, buy better and be more conscious consumers."
Fruity Booty
Fruity Booty
Fruity Booty
Fruity Booty
Fruity Booty
The lingerie brand has launched a Brazilian thong embroidered with a blue heart, honouring the NHS. All profits go to NHS Charities Covid-19 appeal. Check out the website for more information.
View this post on Instagram

Introducing, The Blueberry Heart 💙 Created as a thank you to all the key workers who are keeping up safe during this scary time 👼🏼 100% of the profits from the sales of the Brazilians are going to The NHS Charities National Covid-19 Urgent Appeal. Awe are launching them tomorrow 1PM UK Time.
Despite the struggles, these four female-led brands are tackling the pandemic head-on, continuing to work online to keep their customers happy – showing the power of determination of these brands.