This Cheeseburger Lingerie Set Turns You Into a Sexy Cheeseburger (2021)
Last Updated on 2020-11-27 by Anna Wintour
Why wouldn't you want your wife, girlfriend, or significant other to become a sexy cheeseburger?! Like George Costanza, blending food and sex is the best of both worlds. Well, Estelle Peacock, a New Zealand based dressmaker has designed the perfect lingerie set that looks just like a cheeseburger. It's made up of numerous layered pieces including a lettuce garter, a bun bra with tomatoes and veggies sticking out, and another bun on the panties packed with all the fixings.
Unfortunately, the cheeseburger lingerie set was just a one-time thing that she made for a friend, but she hopes to make more and sell them on her Ebay shop. You can keep up to date with the cheeseburger undergarment on either her Instagram or Facebook page.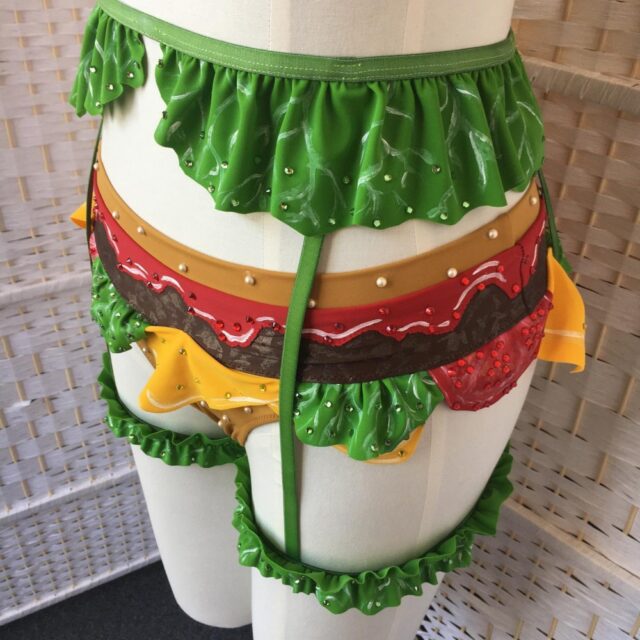 "The response to this costume is brilliant and overwhelming. For those who are new here my name is Estelle and I'm a self-employed 30-year-old living in Wellington, New Zealand. I don't have any employees, everything you see here (and more!) I make all by myself in a little workroom. 👌 The burger costume was a bespoke one-off outfit I designed a close friend competing in a pole dance competition. It is hand-painted, rhinestoned, and fitted. A one off like this takes me close to a full weeks' work. I will be looking into if, how, and when I can create some more burger outfits similar to this to meet demand. It would be unfair and unsustainable to make a bunch just like the one in my post. For now, I ask that everyone please wait patiently while I get back to you and your enquires."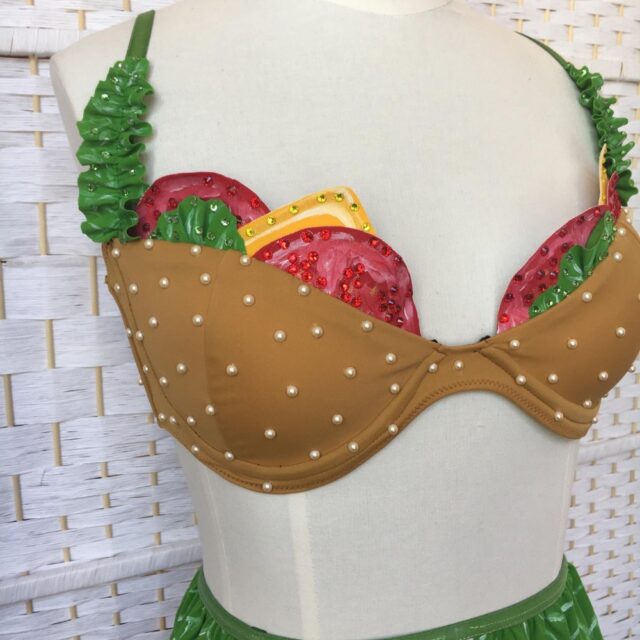 Image credit: Estelle Peacock Instagram
Sexy Cheeseburger Lingerie
Food and lingerie is surprisingly a perfect combination to look extremely sexy!