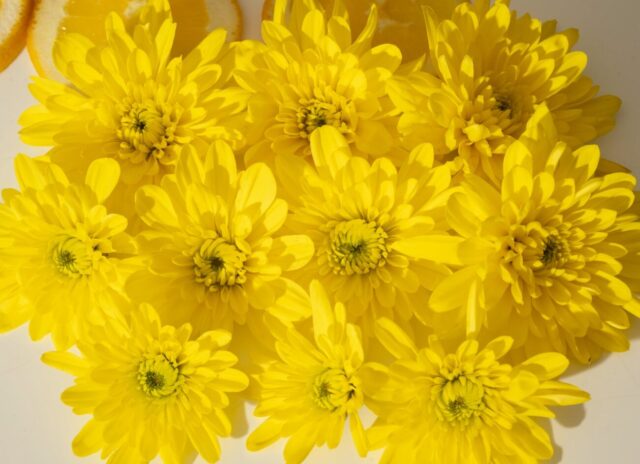 The cultivation and delivery of fresh flowers is also a major business anywhere in the world, proof of the importance and value of flowers are everywhere within our society.
There are inumerable kinds of flowers cultivated around the world. Most are reproduced from seeds, while there are types reproduced from bulbs. Some types are grown annually while some only last for a single season. Knowing which type of flower is in season helps those fond of giving fresh flowers since more often than not, those in season are more inexpensive and copious. Flowers that are not in season on the other hand are more expensive and harder to find or cultivate.
Also those who are fond of giving out fresh flowers as gifts know that each type of flower has a distinct and traditional meaning. Although most people will suggest that giving a flower that the recipient will appreciate, it helps if the person giving the flower knows the meaning of the flower that he is giving.
In most parts of the world, roses are the most popular. Fresh roses are usually given by men to their cherished ones. Roses stand for love, at least to a lot of people. However, traditionally speaking, the color of the rose has another meaning. Red rose stands for passion. On the other hand, yellow symbolizes friendship.
Lilies meanwhile come in various pieces. The more common type, the Peruvian lily, is another popular gift item because they are colored brightly and exude freshness and joviality. Peruvian lily is often given for a friend celebrating a birthday since they stand for love, devotion, and friendship.
Another type of fresh flowers usually given out is carnations. One of the reasons why many are fond of giving out carnations is because they can last for a significant amount of time. Carnations represent young love, fascination, as well as distinction.
If you are looking for fun and ideal bouquet then daisies should be one of them. Daisies come in various sizes and colors. Usually daisies are given to young lads since they represent innocence. One can give it to a young girl during birthdays or graduation.
Yet another favorite flower is the iris. It symbolizes faith, hope, as well as wisdom. Iris is highly flexible since it can be given out for any occasion, either during a birthday, or hospitalization. Iris is renowned for their regal appearance, that's why they are usually mixed with other types of fresh flowers.
Aside from rose, romantics like giving out tulips. When in bloom, tulips can be very attractive and unique. They come in various bright colors, and they represent intense love.
In the past, men have to bother themselves by dropping by a flower shop and shopping for fresh flowers they'd give to their loved one. Then they have to drive all the way to the place where their partner works or lives. Today, one does not have to go through a lot of hassle in order to send out fresh flowers to their cherished one. Many flower delivery companies are in existence, and the good news is it takes a few clicks to order the delivery of fresh flowers to a particular person. Those with credit card can usually avail of prompt delivery of flowers, and it takes a few days for the flowers to be delivered to a particular place.
One can choose the type of bouquet for their flower delivery order. Most would usually go for a bouquet of roses or tulips, or a bouquet of lily as a gift to a birthday celebrant. However an increasing number of people are opting for mixed floral arrangement since it includes a variety of flowers, maximizing the appearance of the bouquet what with the various colors in it.
Sending out fresh flowers is now easy with the advent of the Internet and flower delivery companies that assure you prompt delivery of flowers. Surf online and see for yourself the many options that you have in sending out that bouquet which can brighten up anyone's day.