Top 5 Favourite Lingerie Brands that Cater to a Broader Variety of Women in 2020
At a quick glance, it would appear as if Victoria's Secret has a monopoly on the Western lingerie market. In the US alone the market is worth $12.4 billion, with an estimated one in every four dollars spent on lingerie going to Victoria's Secret parent company L Brands every year. And no time is this more prevalent than when the lingerie brand puts on its annual fashion show, the most watched fashion event globally. Last year the show had an estimated one billion viewers across 190 countries and was in the top 50 most tweeted about events of the year.
But the fashion show has not been without controversy. In fact, there has scarcely been a show that has escaped backlash. In 2002 PETA protestors rushed the runway holding signs reading "Gisele: Fur Scum" as model Gisele Bundchen, one of the most successful models at the time who had recently posed wearing fur, walked. And in 2012 Victoria's Secret and model Karlie Kloss were forced to apologise for cultural appropriation and insensitivity after Kloss walked the show wearing a "Native-American inspired" feathered headdress.
Embed from Getty Images
This year tried its best to be different. The show, which will air in the US on December 2 but was filmed three weeks prior in New York, opened with a video of the models regurgitating vaguely feminist phrases to project a message of female empowerment. The money quote? "We should be sexy for ourselves, not because a man told you to be."
And yet despite this, many still criticise the brand for its continued objectification of women and for the unrealistic ideals of femininity that it perpetuates. This year's show welcomed 19 new faces to the line-up of Angels and not one was plus-size. For an audience that was three quarters female it's hard to imagine that every woman attending felt well-represented by the slim selection of girls on stage.
In a now-infamous interview with Vogue in the build-up to the event, Edward Razek, chief marketing officer of L Brands, indicated that the brand has no plans to diversify the size of its models. Speaking to Nicole Phelps, Razek stated that: "We attempted to do a television special for plus-sizes [in 2000]. No one had any interest in it, still don't." He also added: "Shouldn't you have transexuals in the show? No. No, I don't think we should. Well, why not? Because the show is a fantasy."
Embed from Getty Images
However, the latest lingerie brands set to rival the current market leader beg to differ. Around the world, smaller independent lingerie companies are finding their success by appealing to female consumers in a more inclusive way. Banning Photoshop and using models of all colours, shapes and gender identities are just some of the ways that these new brands are attracting the attention of young consumers in particular, who want to see themselves reflected in the imagery and size range available from these brands.
So, if you're feeling excluded by the comments made or the lack of size diverse models that will continue to flood your social media feeds, _shift has selected its favourite lingerie brands that cater to a broader variety of women.
Jonesy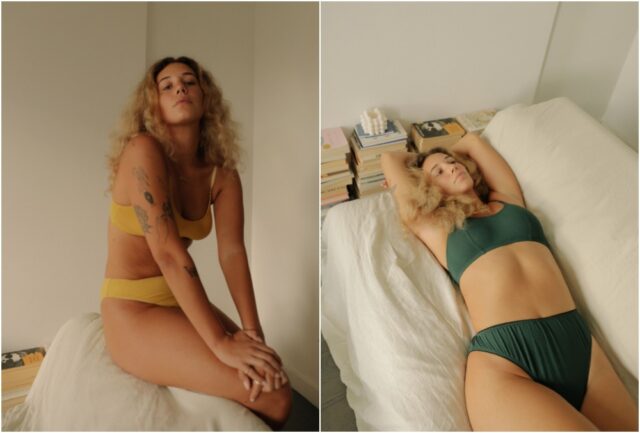 Founder Rachel Jones was inspired to make comfortable yet stylish lingerie options for women with small cup sizes after she personally struggled to find bras that weren't just 'sexy'. Three years on, and Jonesy has an international online store and offers a range of underwear styles with a focus on specialist materials, affordable price points, and using Photoshop-free brand imagery.
"Women are complex and diverse and imperfect and we want to be a brand that gives voice to that," explains Jones. "For us, that usually takes the form of working with female creators and photographers to create content that celebrates the female form and its beauty, without fetishising it or reducing women to just their bodies."
She continues: "Our brains are truly hardwired by culture/entertainment/media to see certain bodies as beautiful and others as less so. I recognise some of these biases within myself – and struggle for self-acceptance – so I feel challenged to create more content that is beautiful while also retraining our instincts around what that means or looks like."
Araks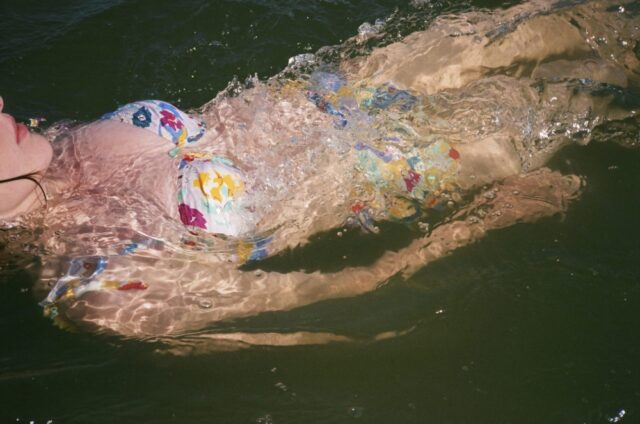 "Since the beginning, our brand has always aimed to make women feel beautiful. Our pieces are designed to encourage confidence, strength, and empowerment. We believe that beauty starts from within," says company founder Araks Yeramyan.
Launched in 2000, Araks has now branched into swim and sleepwear in a wide range of styles, from soft pastel lace to vivid bright satins. The brand marries Yeramyan's skills as a designer, silk screener, painter and photographer to create a collection of thoughtful intimates that are carefully designed for the modern woman.
ThirdLove
View this post on Instagram

New color alert! Get your favorite Cotton T-Shirt Bra in Plum Perfect this Wednesday. #comingsoon
ThirdLove co-founder Heidi Zak has not been quiet on her feelings towards the latest Victoria's Secret scandal. On the November 18 Zak published an open letter to Victoria's Secret calling out the remarks made by Razek and for its harmful brand image, which alongside others may have prompted CEO Jan Singer to step down.
Together with experienced lingerie designer Ra'el Cohen, Zak launched the company's first bra in 2013 and has since expanded to create almost every style of bra imaginable in a variety of 'nude' shades. The online-exclusive items are tailored to real women's bodies as opposed to standardised measurements, to ensure each bra fits correctly, and the website's 'fit finder' quiz expertly digitises the in-store fitting experience without any of the awkwardness.
Besides making perfect fitting lingerie, ThirdLove is partnered with charities The Unmentionables and I Support The Girls to donate bras to women in crisis, and has already donated 75,000 just this year.
Savage x Fenty by Rihanna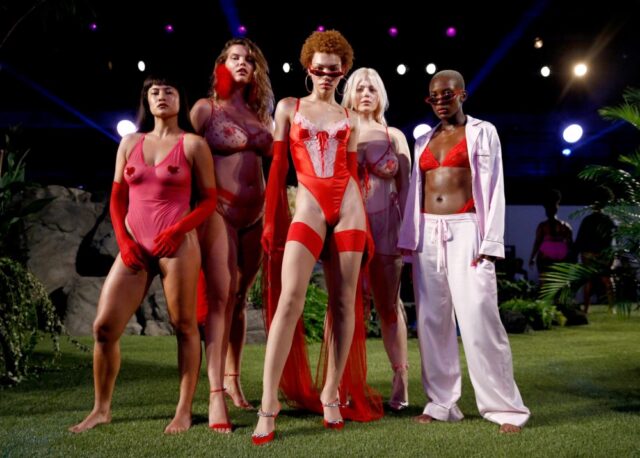 Rihanna's newest fashion venture into lingerie has not gone unnoticed. Debuting the line at New York Fashion Week last season, this is the first lingerie-focused fashion show to rival the Victoria's Secret. The show was the polar opposite of its opponent, featuring a variety of models proudly flaunting stretch marks, sagging skin and athletic builds, all wearing the singer-turned-fashion icon's designs.
"My vision for Savage X has always been inclusivity, has always been having women feel confident and expressing themselves through a little lace, a little corsetry, a little T-Shirt bra," Rihanna said in a statement after the show.
The End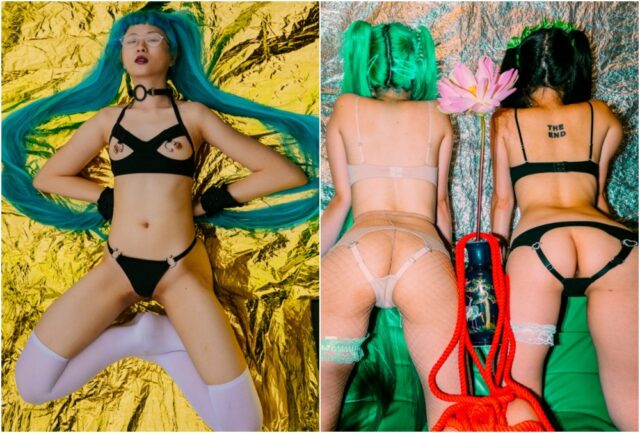 Using only eco-friendly fabrics, The End is the coolest lingerie brand for women who want to embrace their sexuality on their own terms. Using a diverse range of women to model its bondage-inspired designs, the brand takes a tongue-in-cheek approach to promoting female sexual autonomy.
"It's all about feeling yourself. A little naughty never hurt anyone," says Bei, a PR representative for the brand.