Check Out the Glamourous Eyelash Jewelery Trending Now in 2021
Could eyelash jewelry be the new nail art? Some may think so.
Based in Washington, 21-year-old Natalie Russo creates custom-made faux lashes that are intricate, re-wearable art. Each pair of lash jewelry is made to order through her Etsy profile, with most sets costing under $30.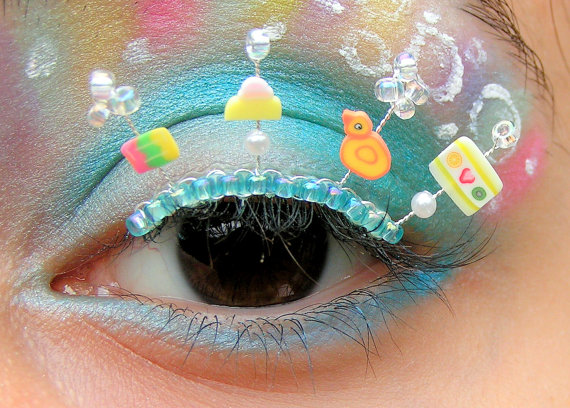 Russo has been bedecking her lashes with colorful baubles and accoutrements since she was 18. She finds inspiration in nail art and Japanese decora fashion. "I saw girls with clusters of gems glued to their eyes and thought, 'There has to be an easier way,' " she said to Fashionista.com. Russo said she has had such special requests from performers to themed parties and raves.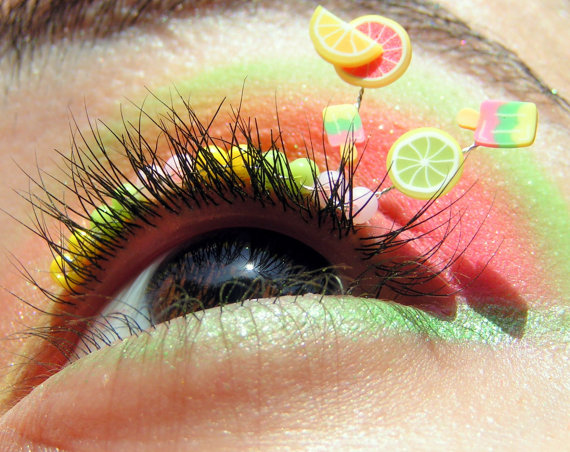 Each piece is made by hand-weaving tiny glass beads onto ultra thin wire to create a light-weight, flexible band that can be formed to the shape of any eye. Just like any regular faux lash, all the wearer has to do is simply bend the jewelry into the proper shape, apply a thin layer of adhesive, and press it directly above your eyelashes.
For the future, Russo hopes to have a team of skilled craftsmen to prepare already pre-made designs while she would take on more customized requests.
What do you think: Would you don these fancy lashes?