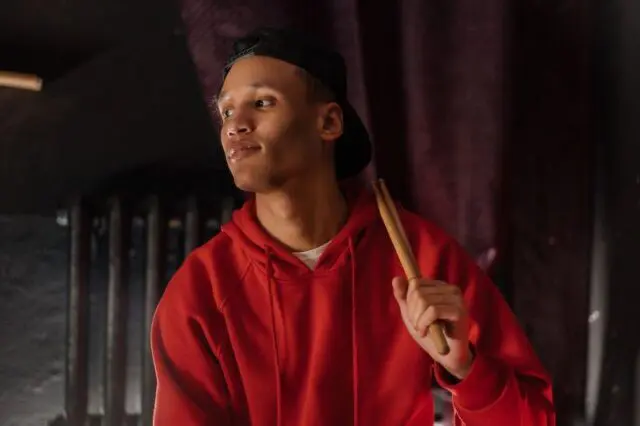 Today, hoodies are a very popular choice for everybody, especially in a casual context. It is not unusual to see teenagers on the street, doing graffiti on a wall, while holding their skateboards and wearing Gildan hoodies. Now, imagine a lady attending a business meeting, dressed in her hoodie. Does it seem to be a complicated image? Not at all, let's see how to do that.
What Kind of Clothes are Hoodies and Who is Supposed to Wear Them?
Hoodies are mostly associated with sports clothes and casual style, not to mention that they are highly preferred by men. Well, obviously this is a bias: women also love hoodies, and not only that, but they can transform a casual style into a business style. Yes, women have the power to transform anything, and this is not a bias: give a woman a Gildan hoodie, and she can attend a meeting with her superiors, being the chicest. Even if it is still a controversial discussion about wearing or not a hoodie at work, here are some nice tricks and advices on how to do that.
But what's the deal with Red Riding Hood? Who's she? What's her Tik Tok? Is she that stylish or she's just spinning around? I'm pretty sure you have already heard about the Red Riding Hood. She was pretty, she was classy, she was highly friendly and she was smart. Well, besides the fact that she ended up inside the wolf's belly, she was kind of smart. For example, here's a thing that she did so well that you can learn from her: how to wear a hoodie in a very feminine way. Because her riding hood was a precursor of our today hoodies. Hoods were worn over clothes to protect them and to keep the warmth.
Some Ideas on How to Wear a Hoodie in a Classy Style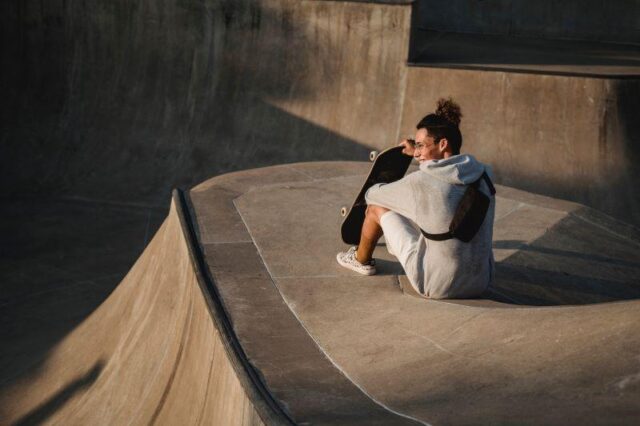 Now, do you remember Red walking around into the woods, wearing a nice dress, medium heels shoes and her hood always covering her long, goldish hair? But the weather was so fine, why might she do that? No rain, no wind, only the sunlight emphasizing the color of her nice red hood. And never taking it off. You may agree that she wanted to look good all the time, she was fashionable and very careful with her outfit, even if she wasn't going every day at the office, just visiting her grandma, from time to time. Let's, then, borrow some fashion ideas from her: how to wear a modern hoodie, even if you adopt a classic or a business style.
Wear your hoodie with simple classic pants
Totally agree: most people consider hoodies sports items. But, combined with certain elements, you may pretend to wear an interesting office jacket. Just use neutral colors, to distract from the fact of wearing a hoodie: light tones of gray would be the best choice. Combine the hoodie with a pair of classic pants suits, in a similar color. Try to choose a hoodie without the hood, for an extra point to a more business look. It is also necessary to choose a simple one, like Gildan hoodies. In the end, don't forget about high heels shoes to complete your business look.
Use a white shirt under your hoodie
In all kinds of situations, a nice white shirt can save lives! If wearing it under a hoodie, showing the collar and the wristbands, you can create a pleasant business look. You can also combine them with simple black suit pants and some stylish shoes. If you dare for more, you can choose instead of a white shirt, a small floral printed one, or a geometric pattern one. Just play with the texture and combine it with your shoes. Pay attention to the other accessories, in order not to wear too many colors or textures. Keep it simple.
Strike with a glammy skirt
Till now, pants were that piece of clothing that seemed to fit with your hoodie. But let's go back to Red Riding Hood: she actually was wearing a dress or skirt. Why not try this, too? So, if your Gildan hoodies are simple straight ones, in gray or white color, wear them with a striking skirt: an animal print one, a sequined one, or maybe a pleated skirt. Choose a medium to long skirt and end up the outfit with some simple converse.
Combine it with other kinds of pants
If you can adopt a smart casual style, you can change the classic suit pants with some others. For instance, try leather pants. They are also chic, always on fashion and easy to be paired. Another idea would be the classical blue jeans, that fit very well with the hoodie. When wearing jeans, you can try high heels shoes, as well as converse. It depends on the final result you want to obtain and your own style, but this combination is a more casual one, even if you can wear it at work.
How to Choose a Stylish Hoodie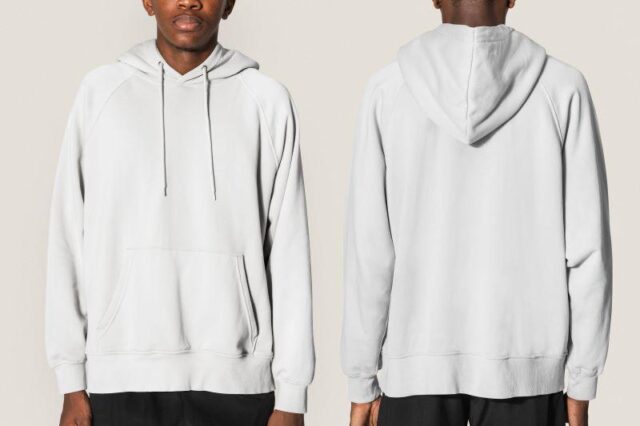 You can follow some simple rules to choose the perfect hoodies for your classy style. The first one is to choose a qualitative garment. You can find many different styles on wordans.com. You don't have to spend a lot of money on famous brands, you should only keep in mind that it must be 100 % cotton, because natural fibers are always the best choice for your skin to feel comfortable.
Also, pay attention to GSM (grams per square) in order to have a good texture, for example 340 GSM is considered a good material for Gildan hoodies. This aspect helps you to choose a proper garment, according to the season.
The cut is very important, when choosing clothes, in general. Because our bodies are very different from each other, there are no rules to choose a certain cut, or another. You should fit your clothes to your own body, first. But, as a general rule, if you have to choose a hoodie for a business outfit, try not to buy oversized clothes, because they tend to give a slappy effect.
In regards to colors, gray is the best choice because it looks so much like a suit jacket. But other neutral colors are a good idea, or pastel colors, like light blue or pale yellow.
Are Gildan Hoodies a Good Choice?
Gildan is a brand that produces a wide range of clothes, from hoodies to t-shirts. It is very experienced in what concerns fabrics and also fashion. The clothes are very much appreciated for the quality of the material and for the huge variety they come in. In this way, it is easy to choose Gildan hoodies for each occasion you need. So, if you need something for your work outfit, you can consider Gildan a good choice. It's up to your own style to choose between a hoodie or a jacket, when regarding the work outfit, because the debate it's still open and Red Riding Hood is still considered chic.