5+ Ethical Activewear Brands For Women to Have A More "Sustainable" Workout in 2020
The 2010s witnessed the unstoppable rise of the activewear market which spawned its slouchier sister – athleisure. A sartorial revolution underscored by an ever-expanding pool of health and fitness trends and the boom of the wellness movement. Entering 2020, resolutions in tow, the activewear market continues its upward trajectory – with the UK market alone projected to be worth £6.7bn over the next five years.
Whether you have ditched the clichéd 'new year, new me' philosophy or are fully embracing healthier habits this January, there is a collective desire to detox our consumer behaviours. Tackling winter workouts calls for high-performance, comfortable and stylish activewear, yet as more of us become disillusioned by the impact of our consumption, the demand for gear that shapes up on sustainability is significant.
According to Lyst searches for "sustainable activewear" are at an all-time high, up 151% compared to last year. "Consumers are taking a closer look at their life and the way they live which is realised in the increase in sales across the board for all sectors in this zone," asserts James Appleby, general manager at ethical yoga label, Manduka.
"This is coupled by the fact that the world is literally burning around us," he continues. "Consumers are seeing this on their news feeds, in the environment around them and talking about it daily."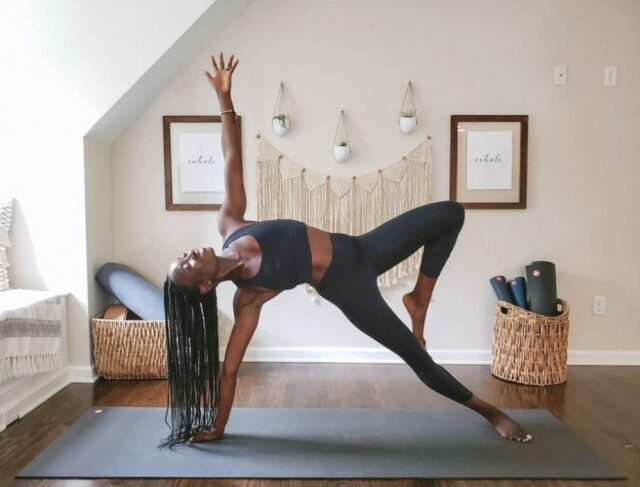 Conventionally produced using non-biodegradable materials including polyester and nylon, activewear can be highly energy exhaustive to manufacture. While such fabrics may tout durability and breathability, they contribute to an amalgam of problems including microfiber and carbon pollution. Designer for activewear label, Jilla Active, Olivia McGuire, correspondingly notes that a careless approach to materiality is a key challenge facing the industry. "Using cheap fabrics and components results in a poor-quality product, consequently shortening its lifespan."
Reassuringly, the use of repurposed materials among activewear brands is on the upswing. As reflected in the Edited 2020 activewear report which reveals that the latest 'recycled' activewear additions are up by 642% for men and 388% for women. This eco approach is making its mark – particularly impactful in the trainer market, with an increasing number of brands striding into the sportswear sector with kicks that leave a lighter footprint. Last year, cult eco-friendly retailer, Everlane, launched what are claimed to be "the world's most sustainable sneakers", which are made from recycled, natural rubber and low impact leather. Its subsequent sporty release comes in the form of the ultra-comfy Perform legging, which launched to a 33,000-person waitlist this week.
While global sportswear giants including Adidas and Nike have been credited for adopting sustainable practices for years, they loose credentials in terms of lacking supply chain transparency. Operating at a mass scale and pace is also innately problematic – both for people and the planet.
"For a long time, sportswear companies have cut corners and the textile industry is notorious for underpaying and overworking staff," explains Alex Parren, content manager at active apparel brand Sundried. Adding, "Sundried aims to show other companies and consumers that it is possible to produce high quality performance clothing at affordable prices, all while maintaining ethical practices."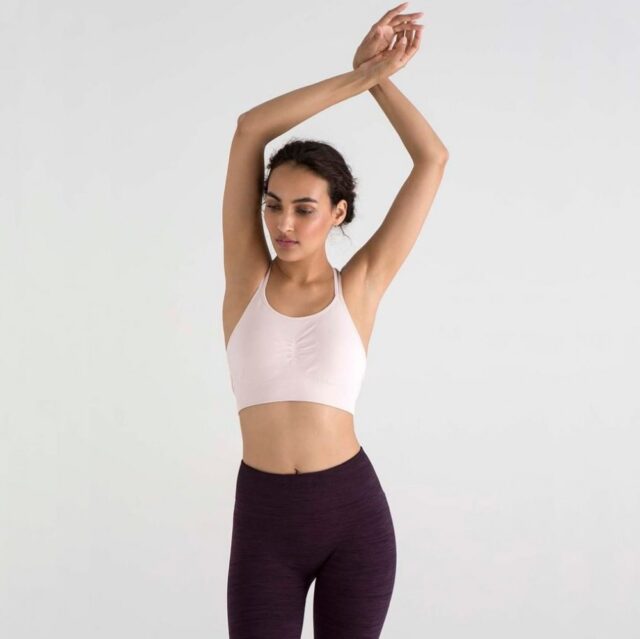 The labels rooted in sustainable values are the disrupters truly reenergising the activewear industry. Small-scale brands are spearheading innovation through a radically ethical and socially conscious approach across all areas of the supply chain. Particularly championing the use of naturally derived and regenerative materials, namely organic cotton, Tencel and Econyl. By upholding this all-purpose appeal, clued-up activewear labels are encouraging a change of stance among consumers and traditional retailers.
In an overcrowded market, there is increasing disparity between fast fashion labels entering the activewear market and established sportswear brands harnessing an ethical focus. This is part of a wider shift which has seen consumers gravitate towards labels which support their drive to be active – both physically and sustainably. Testament to this, more of us are beginning to apply the same thought about what we put inside our bodies to what we have next to our skin. As highlighted by Alice Asquith, founder and creative director of organic yoga and pilates brand, Asquith: "Why would you want to wear synthetics full of chemicals which are bad for our skin when we can wear natural and hard-wearing performance fabrics."
Yet, upping its eco credentials is not the only way the active market is catering to consumer lifestyles. Versatility and comfort have become integral qualities for activewear, bolstered by the rise of athleisure. "We want our clothing to be multi-purpose so that our customer doesn't have to buy more," explains Asquith."She can buy less clothes and these items will work hard for her in her daily life, multifunctional for a life outside the gym," she continues. "And because our clothes wash and wear so well they'll last years, unlike many brands."
As the proliferation of the ethical activewear sector continues apace, it is clear a new era of activewear is on the horizon. Sustainable fabrication technology and natural material innovation is set to define the industry for the forseable future.
_shift rounds up our favourite ethical activewear labels adopting a radical approach to what we work out in: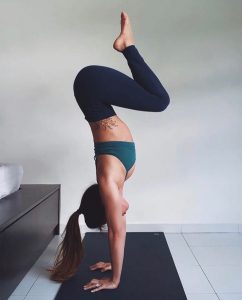 Manduka
Founded in 1997, premium yoga brand Manduka is a stalwart of the ancient practice. With an extensive range of yoga gear designed for and by yogis, Manduka understands the importance of instilling confidence and empowerment in its customers. Its signature fabrics offer softer, cooler and drier qualities, with its activewear made from recycled polyester and organic cotton. Its hero product, the Eko mat, is produced from tree rubber.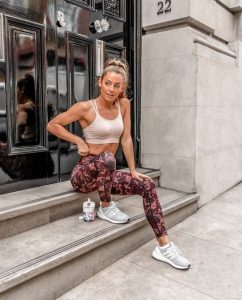 Jilla Active
London-based Jilla Active, strikes the balance between timeless design and technical performance. Its use of bamboo and modal yarns transcends comfort, boasting temperature regulating and deodorising qualities. The label also employs a seamless knitting technology which ensures a 'second skin' fit.
Asquith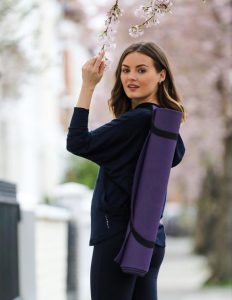 Asquith specialises in high-quality bamboo and organic yoga wear for women. Putting people before profit, transparency is central to the Asquith philosophy. Its activewear is ethically made in a GOTS (Global Organic Textile Standard) factory. A relaxed design aesthetic, suits the busy lifestyles of its customers and the desire for flexible wardrobes.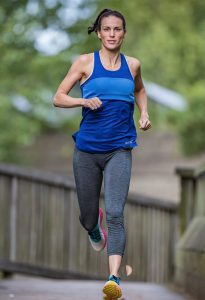 Sundried
With a performance enhancing focus, Sundried produces game-changing professional and affordable athletic wear. Its visionary Eco Charge range is produced from recycled coffee grains, creating a material which dries 200 times faster than cotton. The brand also boast a range of biodegradable fitness t-shirts using Eco Tech technology, which biodegrades naturally within three years when disposed of in landfill.
Tala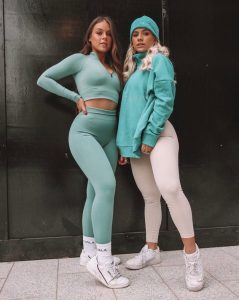 Launched in May 2019, Tala is already poised as the young women's go-to for on-trend, affordable and sustainable gym wear. Founded by 22-year-old entrepreneur and influencer, Grace Beverly, has filled a gap in the market by leveraging an inclusive brand identity. All products are made from 92% upcycled materials and save gallons of water in the process. The Zinnia legging and Aster crop, which launched in two new core colours this month, have been met with huge success – adding to the £2.3 million the brand has made in sales since launching.