[2021] Healthy Hot Sport Kale & Clover in North Scottsdale Offers Fresh-Pressed Healthy Juices from Kaleidoscope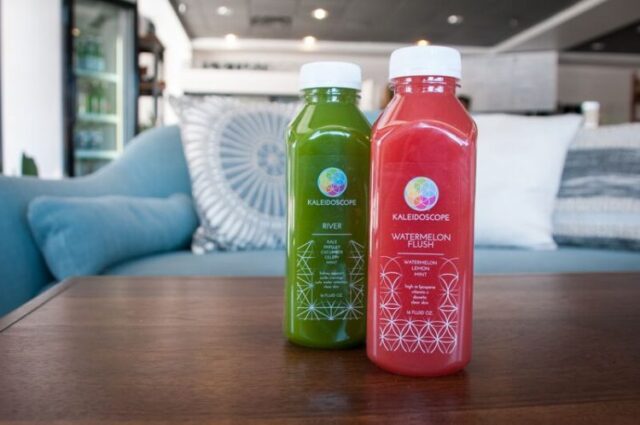 Detoxinistas rejoice! Deliciously healthy hot spot Kale & Clover in North Scottsdale is now offering new fresh-pressed juices, cleanses, and other special treats from the wildly popular local fave Kaleidoscope Juice.
Kaleidoscope founder Alexandra Maw started out of her kitchen at home, delivering juice to friends and family as well slinging her juicy creations at the Downtown Phoenix Farmers Market. Alexandra put Kaleidoscope on the map as one of the first companies to start cold pressing juice in Arizona well before it was mainstream.
Kale & Clover will be the only North Scottsdale restaurant to carry a wide variety of Kaleidoscope juices, including sips like the Hot Yogi, Trinity, Turmeric Flush and Charcoal Water. Each juice boasts a variety of unique ingredients benefitting the bod specific to individual needs.
Kaleidoscope's three cleanses, The Original, The Advanced and Build Your Own will also be available in a easy grab and go style carrying case. Juice cleansing can help rid the body of unwanted toxins by flooding it with nutrients (about 3lbs of produce per juice) allowing internal systems to better harness energy and begin healing outstanding issues. By focusing on adding in optional nutrition, old toxic buildup is finally able to be released and eliminated.
In addition to nutritious and delicious bevvies, Kale & Clover will also offer a special Kaleidoscope snack: gluten free protein cookies, which unsurprisingly have amassed a cult-like following…trust us, just try one and you'll be a clean eating cookie monster!