How to Motivate Yourself to Exercise in 2021 Wiinter? 5+ Winter Gym Motivation to Stay Motivated in Cold Weather
Last Updated on 2021-01-13 by Anna Wintour
Karen Mullarkey shares 5 ways to crush your fitness goals this winter. The secret recipe? A combination of setting goals, mixing things up and, of course, treating yourself!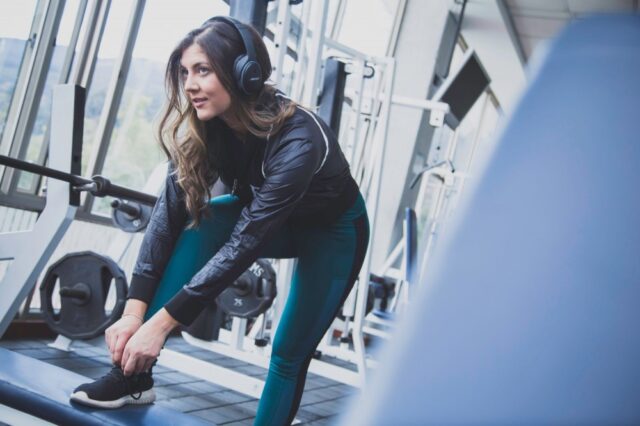 If you're like most people, cold weather has a tendency to affect your motivation to workout. Unfortunately, avoiding regular exercise over a long period of time can cause unwanted weight gain, muscle loss and compromise your cardiovascular endurance. The good news is, you don't need to be a Winter Olympian to stay in shape during cold weather.
The formula for staying motivated to exercise in the winter? It's a combination of mixing things up, setting goals and treating yourself!
1. Set Goals for the New Year
I've found that the best method for goal-setting is to have one overall goal and then break it down into 3-5 smaller goals. This makes the entire process more digestible and achievable. For example, if your big goal is to lose some winter weight by 2021, you could break that down into smaller goals like eating more whole foods, reducing sugar intake, and going to the gym 3 days a week. Introduce one small goal every 2 weeks to ease your body into these new habits. Even small changes can translate into big results over the course of a few months. By the new year, it'll be a new you!
2. Cure Your SAD (Seasonal Affective Disorder)
Seasonal Affective Disorder (SAD) is real, and the culprit is usually a lack of natural sunlight. Although it's tempting to stay warm and cozy inside during the winter months, I encourage you to bundle up, grab your headphones and take advantage of the short daylight hours we have during this season! Not to mention research shows that the combination of physical activity and nature is a powerful remedy for improving both physical and mental health.
3. Set Up a Home Gym
If you do refuse to leave the house, find a clutter-free place in your home to set up an exercise area. There's no need to invest in expensive machines. All you need to get started are a few sets of dumbells in a variety of weights, adaptable resistance bands (these are great for SO  many exercises) and a stability ball. Simply pop in a workout DVD or choose from one of the thousands of fitness apps available, and you're good to go! All from the comfort of your living room.
4. Try Something New
One of the reasons people give up on working out year-round is boredom, so don't be afraid to mix things up! Even fitness trainers and instructors follow this rule. If you don't mind leaving the house but don't want to brave the elements, try signing up for a new class at your gym or joining an indoor sports league! If you start engaging in an activity you don't participate in the rest of the year, be prepared to be a bit sore in the beginning. The good news is the tender muscles mean that you're working them in a new way. Not only is this great for firing up the metabolism, but it also promotes strength, endurance and toning benefits. Make sure you're incorporating strength exercises (bodyweight is fine) to help prepare your body for new activities and to avoid injuries.
5. Treat Yourself with a Warm Reward
If you've ever heard of the term apres-ski, then you're familiar with the aftermath of a day on the slopes — usually, something that involves a fireplace, hot tub, and warm beverage. Try this concept at home by taking a decadent bubble bath, sipping a gourmet hot chocolate, making homemade soup, booking a hot stone massage or taking a trip to the sauna.
Looking for some health and fitness guidance in 2021? Contact me for a complimentary nutrition consultation at http://www.karenmullarkey.com.
About Karen Mullarkey
No Mullarkey Personal Training was founded by Scottsdale health and fitness expert, personal trainer, and 4X fitness cover model, Karen Mullarkey. In addition to one-on-one, group, in-home, and virtual training sessions, Karen offers nutrition consulting and fitness competition preparation to women (and men!) throughout the Valley. Karen is a former professional fitness competitor, IFBB/WBFF Pro, and donates a percentage of her business proceeds to Prostate Cancer Research in memory of former mentor, Gary Cruz. Follow Karen on Instagram and Facebook for daily health & fitness advice, videos, and to follow her American Ninja Warrior 2021 training journey!