[Independence Day 2021] Get Dressed with the Latest Chic Fashion Items on July Fourth
There's so many things to be exceptionally prideful for this Fourth of July, with the USA competing in the Olympic games, the upcoming Presidential election and the building of the new Freedom Tower.
From barbecues and fireworks to backyard parties, whatever you're doing this Fourth of July, celebrate in style and pull of something that's both trendy and patriotic that's not crossing the tacky style border with new twists on the good 'ol red, white and blue.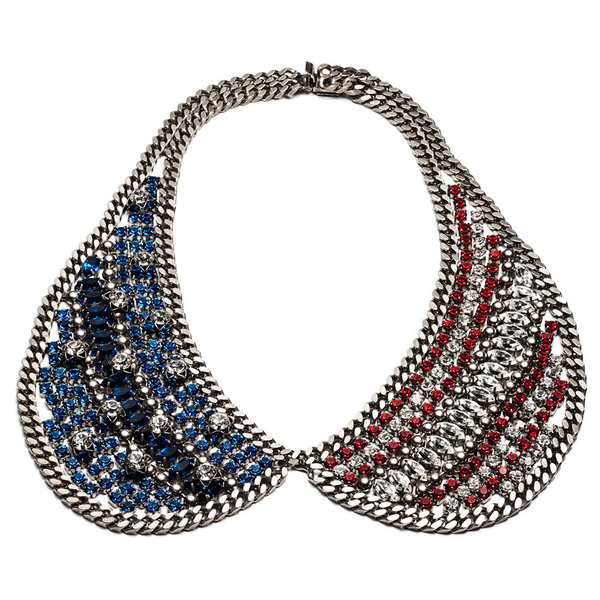 Shine your pride bright with this patriotic Dannijo Liberty collar necklace ($895, Dannijo.com).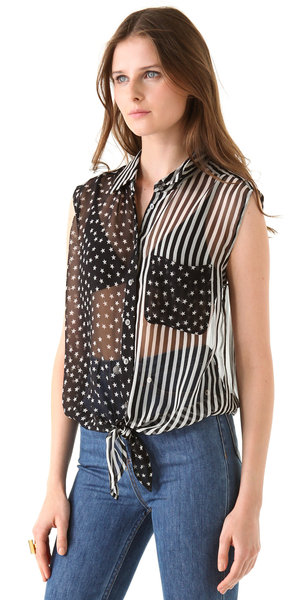 The classic stars and stripes goes black and white with a vintage twist in the Equipment Diem tie-front blouse ($198, Shop bop.com).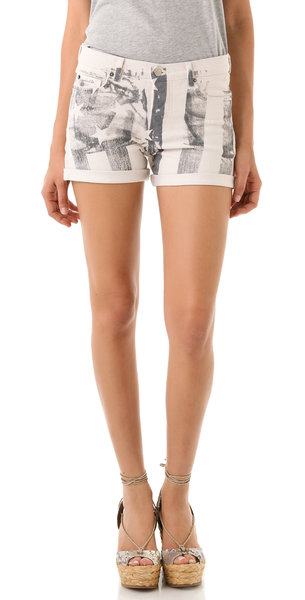 If you want to get really patriotic, pair these Haute Hippie American flag-print stretch-denim shorts with the Equipment Denim blouse above. Or, go for something more simple up top, like a solid T in a pop of red or blue color  ($195, Shopbop.com).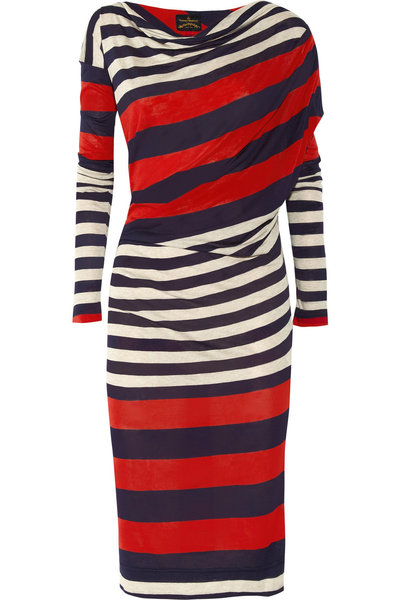 Vivienne Westwood's asymmetrical tricolor dress lends a flattering cut with completely fitting holiday colors. Anglomania Toga striped jersey dress ($430, Net-a-porter.com).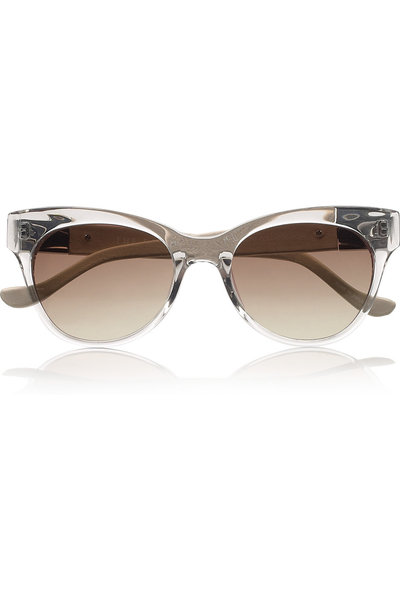 These cat-eyed retro shades give insta-chic to any outfit. Perfect for that backyard barbecue or beach party for the Fourth ($445, Net-a-porter.com).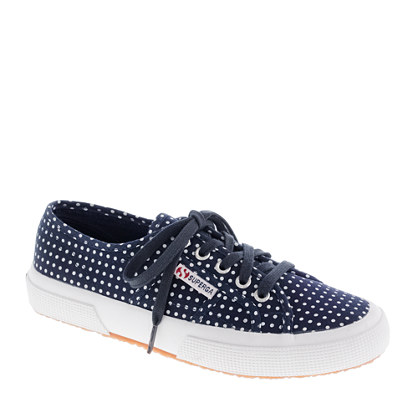 If you're running around the beach taking care of the kids or cooking up some eats, chances are you want to be comfortable and stylish. The 2750 SUPERGA sneaker lends a modern twist on the iconic 1925 classic with polkadots in a patriotic blue and white ($80, available online only at jcrew.com).